A fascinating conference took place this week exploring how cities are perceived through imagery. Scholars, architects, photographers, writers, artists and film-makers convened in a spacious and acoustically pleasing room at the sumptuous Austro-Hungarian embassy in Yeniköy, on the European shore of the Bosphorus. The conference, entitled 'Images of the Other', was organised by Veronika Bernard of Innsbruck University, the photographer Serhan Oksay, Hatice Övgü Tüzün of Bahçeşehir University and Gonul Ucele, chair of the department of American culture and literature at Bahçeşehir University, and hosted by the Austrian Cultural Forum as part of a larger interdisciplinary project focusing on cultural encounters, poverty and migration. This week's convention focused on three cities in particular: Istanbul, Venice and Vienna.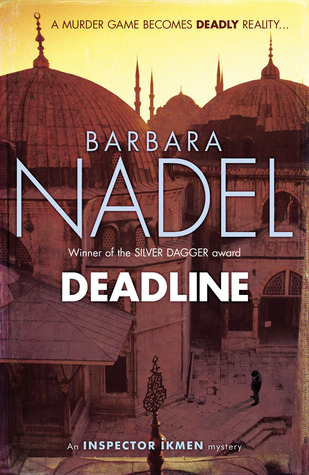 On Tuesday, the first day of the conference, there were two sessions: one exploring the relativity of a myth, the other delving into the representation of Istanbul in the arts, media and literature. In the first session, participants heard such speakers as Johannes Marent, a lecturer at the University of Vienna's Institute of Sociology discuss how pictures created by marketing organisations and photographs taken by citizens together create Istanbul's unique 'urban imagery'. Meanwhile, Özlem Altınkaya, from Harvard's Doctor of Design Program, gave a presentation on the instrumentality of the Marmara Sea in the making of Istanbul in the Ottoman era. In the second session, the art historian Aytül Papila delved into the changing images of Istanbul in Turkish visual arts, from the beginning of the Westernisation period of the Ottoman Empire until the present day. The designer Sercan Şengün focused on images of Istanbul in video games – not a topic you often hear discussed – comparing the different ways Turkish and international game designers represent the city. Finally, Hatice Övgü Tüzün examined the neo-Orientalist elements in the English crime-fiction writer Barbara Nedel's Çetin Ikmen series.
I attended on Wednesday, only to discover the presentations I had come to hear had either already taken place or had been cancelled, due to the shuffling around of sessions in the morning. But sitting in on four sessions I hadn't actually planned to attend proved thoroughly enjoyable – it's always a treat to learn something new and unexpected.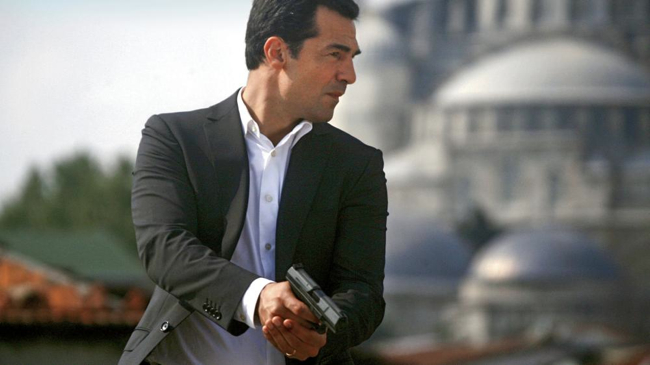 A scene from 'Homicide Unit Istanbul', a German TV production set and based in Istanbul, was the basis of Veronika Bernand's talk
Steve Merrell from Oxford Brookes University spoke about his study of migration and tourism, which aims to explore the way tourism in all three cities is increasingly dependent on migrant labour – a fact that is barely recognised, let alone investigated. Merrell himself is the child of labour workers from Vienna, and his project is part of a larger 'Stories of our people' study. The architect Nerma Cridge presented a highly theoretical, three-strand paper on how water in its extremity (ie flooding) can unite seemingly disparate places to create one single, uninterrupted space. After visuals depicting Istanbul, Venice and Vienna flooded she showed examples of paintings of Echo and Narcissus by various masters. The question she posed was a fascinating one: which of these three cities – Istanbul, Vienna or Venice – is most in love with itself and its reflection in the water? She also discussed the architectural 'selfie' and the Rain Room installation which has been staged at the Barbican in London and MoMa in New York. Peter Volgger, also an architect, discussed a fascinating project exploring Venice from the point of view of the city's African migrants – in particular the Murid brotherhood. Migrants establish dynamic networks within a 'transnational archipelago' by constantly commuting between their home and host countries, argued Volgger. Rounding off the day was Veronika Bernand's detailed and often hilarious look into two German TV crime series – one set in Istanbul and one in Venice – and how they promote both stereotypical images and particular social concepts of the two cities.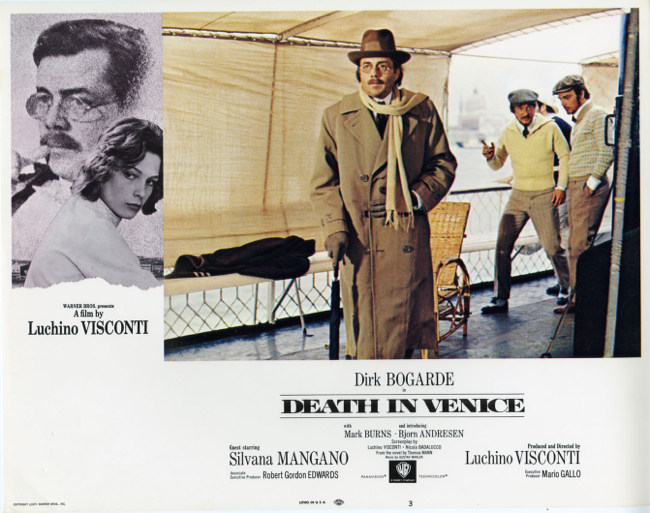 'Death in Venice' poster
Yesterday the focus was on Venice. In a session entitled 'Venice – A Myth and its Destruction?', the award-winning film-maker and theatre director Vahid Evazzadeh discussed Luchino Visconti's Death in Venice – a study, if you like, of the re-examination of the self and a reflection on becoming the 'other' through someone else's gaze (an Italian directing a film based on a German novel and conjuring up an exotic view of Italy from a German perspective). Gönül Bakay, an associate professor at Bahçeşehir University who did her PhD on the 18th-century English novel, compared (using Henri Lefebre's ideas as her theoretical base), the ways Venice is imagined in Jeanette Winterson's The Passion and Ian McEwan's The Comfort of Strangers. In the afternoon, Wibke Joswig, from the Freie Universität Berlin, presented her thesis on the image of the East in early modern Venetian painting.
An altogether successful conference highlighting just some of the interesting research currently being conducted on Istanbul, as well as Venice and Vienna. We look forward to next year's event. Four publications by Veronika Bernard are available from the Images Project for €29.90 each: Film as Spaces of Cultural Encounter (2011), Images of the Poor (2012), Images of the City (2013) and Images of the City: Album. To order, please email Veronika.Bernard@uibk.ac.at.
Main image shows an image of Istanbul by Serhan Oksay.