In this blog series, the photographer Lynn Gilbert takes us on a journey through Turkish homes.
Visiting the town of Borçka, in Artvin Province in Turkey's Black Sea region, turned out to be an experience which I savoured long after my visit. For in this small, unassuming town I gained an unexpected insight into life in traditional Turkish homes.
I had been eager to visit, as little has been written about the region in English, and because my time in nearby Camili, recognised as a Biosphere Reserve by UNESCO, had been so rewarding. Yet the long drive from the Georgian border didn't bode well: the rutted roads cut into the mountains, and gnarled tree roots and trunks crowded the road on either side. We seemed to be heading into a wilderness.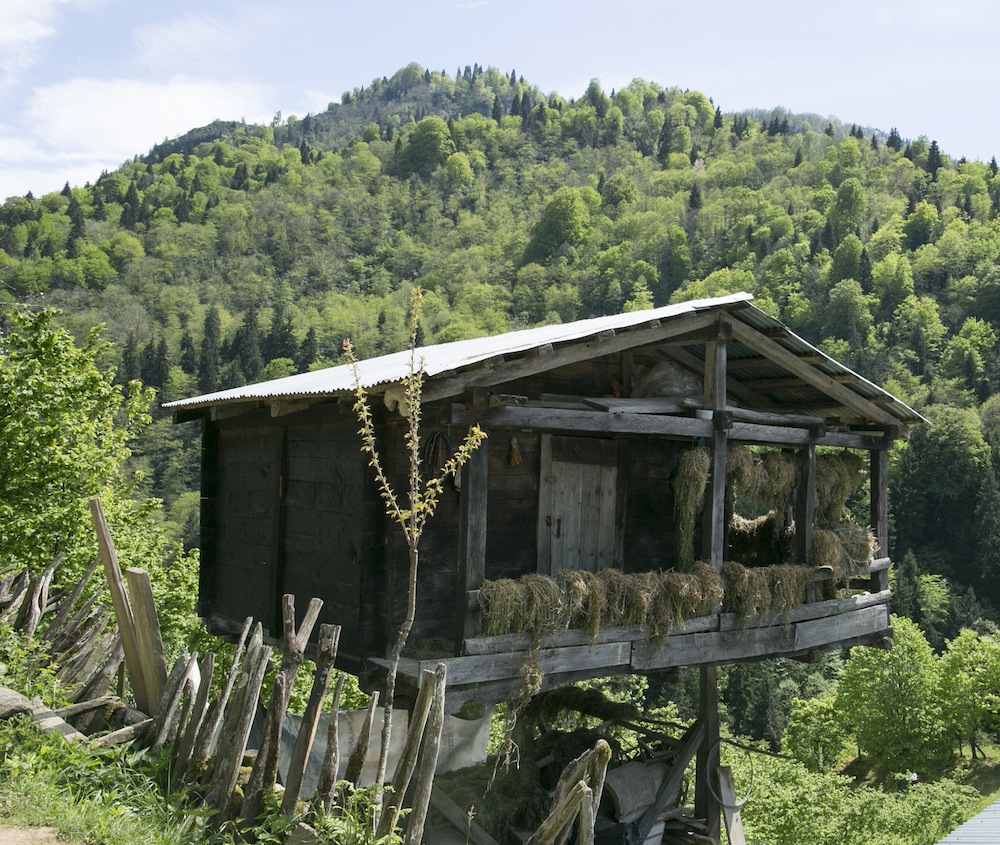 When we finally arrived, it quickly became clear that this remote area wasn't just humble – it was downright poor. I was beginning to fear I would not find any interiors worth photographing.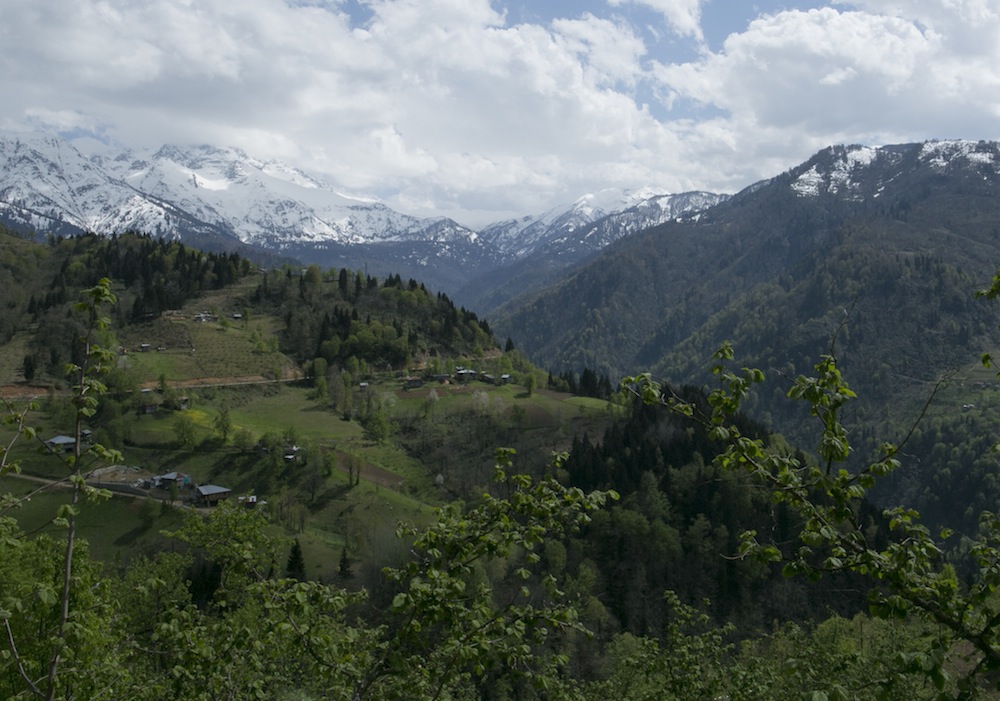 But Borçka is a place of astonishing extremes. Widening your lens, you see a backdrop of majestic mountains, lush and green. In the distance there are modern housing blocks, manicured farms and asphalt roads carved precisely into the mountainside. The town itself stands in stark contrast to the grandiosity of the surrounding mountain ranges. This is an insular farming community, with family life governed by the needs of their animals. Chickens and undernourished cows wander around like house pets, and the old, wooden houses look as though they won't last the winter.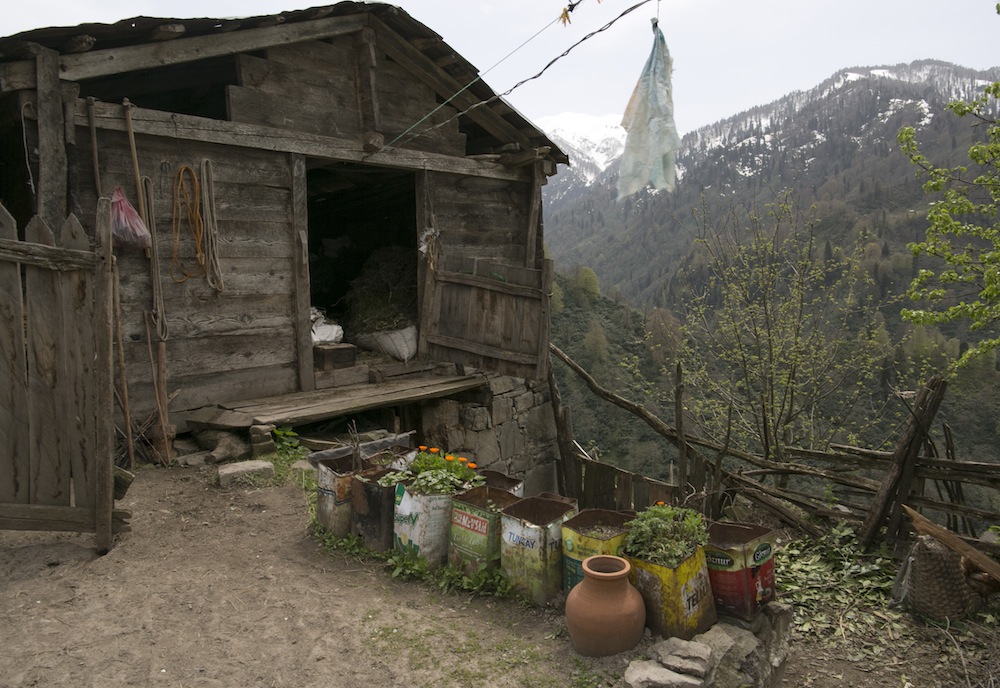 However, tucked away in many of these tumbledown structures – where kitchen sinks are frequently outside and the water is frigid – is one room that has been decorated with pride – miraculously so, when you consider there are no shops here, except for a tiny place selling basic essentials. At the centre of this room? A stove.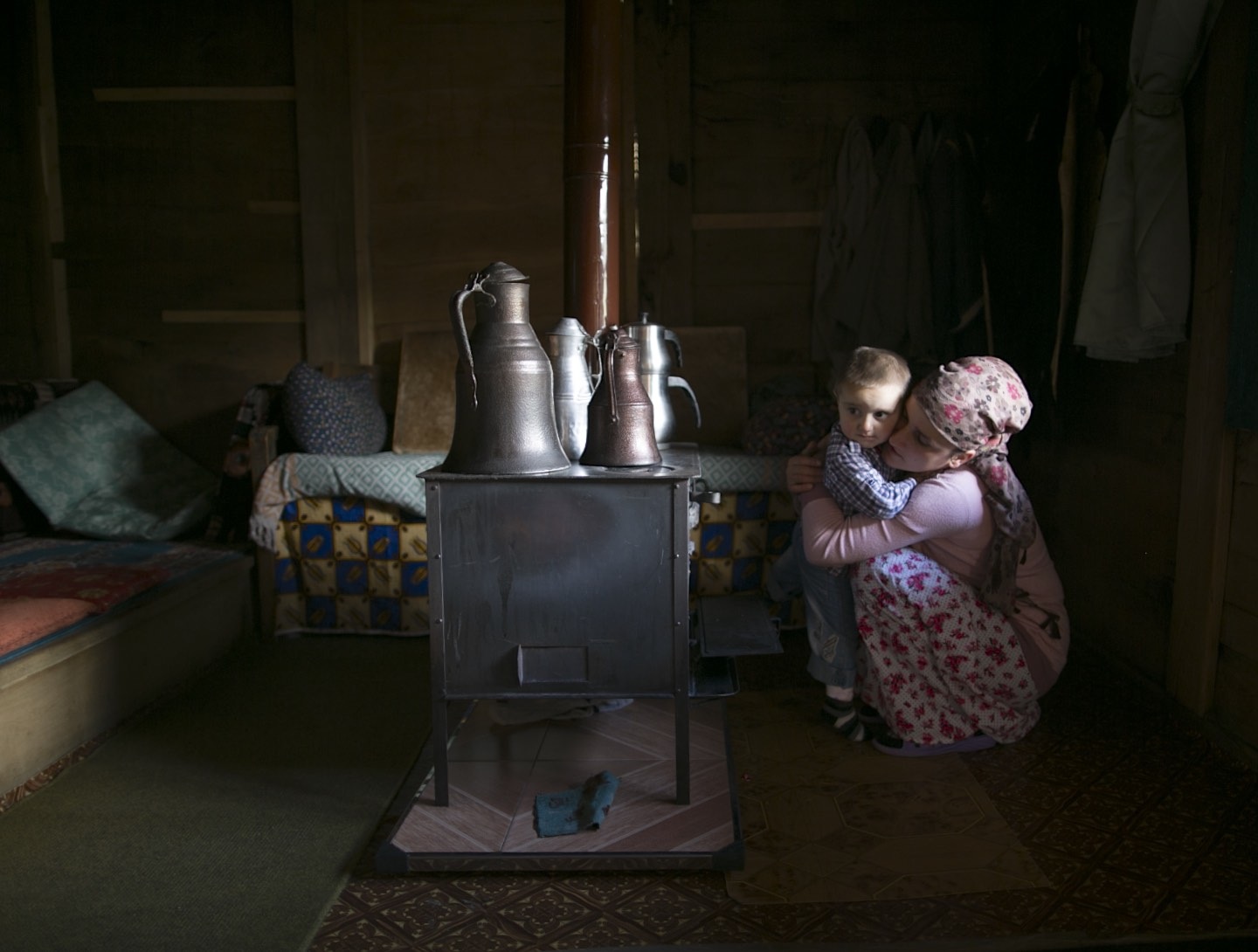 It wasn't until my trip to Borçka, almost a decade after setting out on my personal odyssey of documenting Turkish interiors, that my eyes opened to the extraordinary significance of what I'd been seeing all along, even in houses which, on the surface, had little to offer. Looking is one thing; seeing is another. And, for the first time, I saw how the unassuming stove is the core of the Turkish traditional home.
Nearly all of the old homes I've visited possess a small, blackened, wood-burning stove, square or rectangular and balanced on thin metal legs. Occasionally, it resembles a large, metal garbage bin, painted brown and set on a small base. On the stovetop are three pewter pots of varying sizes, and a tall, thick, curved flue runs from the stove to the back wall.
The room with the stove is the heart of the house, and is often the only source of warmth in these poorly insulated dwellings. At mealtimes a table suddenly appears in the room, and family and unexpected guests are generously fêted with an abundant and sumptuous array of dishes. I have been treated to many such repasts, and they were more fun than any conventional dinner party I have attended.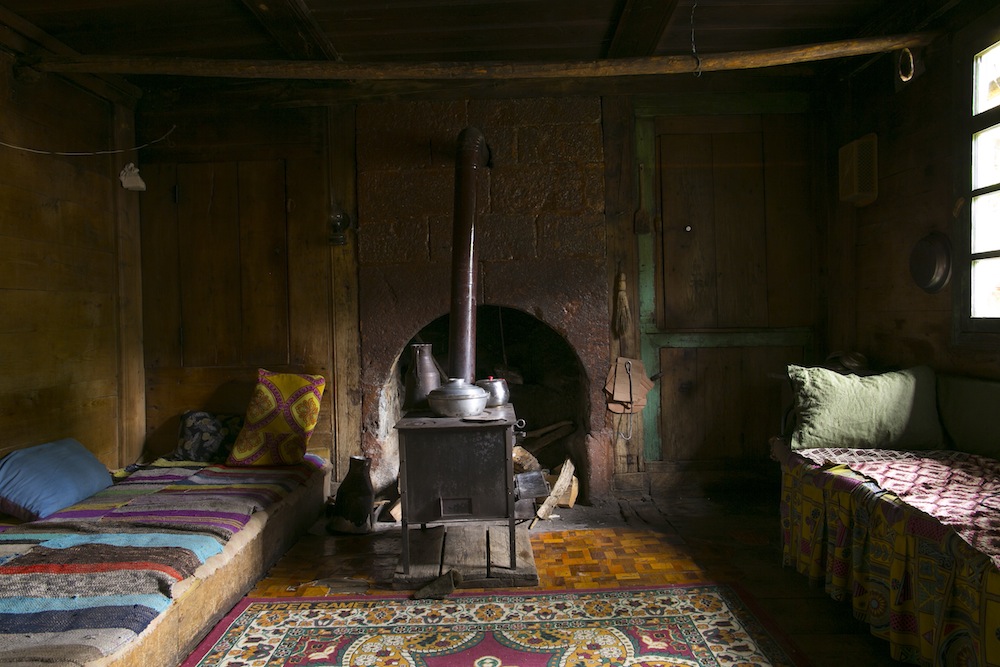 The only entertainment, provided by family and any friends who drop by unannounced, takes place around the stove. It makes sense, then, that this is the one room in the house which has been painstakingly dressed with pieces of colourful fabric, like a jewel box where imagination trumps possessions and sparkles with joy.
An established photographer, Lynn Gilbert has been fascinated with people's living environments since her early teens. Visiting 60 countries in six decades, she has seen more than 3,000 houses and 20,000 rooms. In her nine extended trips to Turkey, Gilbert became fascinated with the unique quality of the Turkish home. Her photographic study documents – for the first time – the beautiful old houses, both humble and grand, which form part of Turkey's cultural heritage. Please visit her website for more photographs.
Copyright Lynn Gilbert.