In this blog series, the photographer Lynn Gilbert takes us on a journey through Turkish homes.
Traditional homes in Turkey exude a warmth and charm that is inviting; they are unlike any other place in the world that I've visited. Each house is an expression of its owner's creativity, which you can see in the way possessions are grouped together and where they are placed. And while each region of Turkey has its own style, no two homes are alike, a fact that I still find surprising after spending almost a decade looking at traditional homes all over Turkey.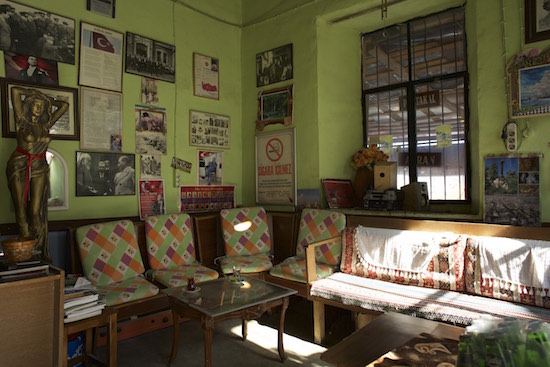 It's rare for public places to be as inviting. But somehow Zeki'nin Yeri, a rundown coffee shop on the outskirts of Milas, has the ability to make you feel at home as soon as you walk through the door. A small hangout away from the dirt passageways and the old stone houses that are being torn down, this is a place where men with tired eyes, bent bodies and worn clothes wander in for tea. Some buy a sandwich – the only one on offer -– while others read the newspapers that are strewn across the tables. Young office girls bursting with energy and wearing tight skirts, leather jackets and boots pop in and order tea to take away.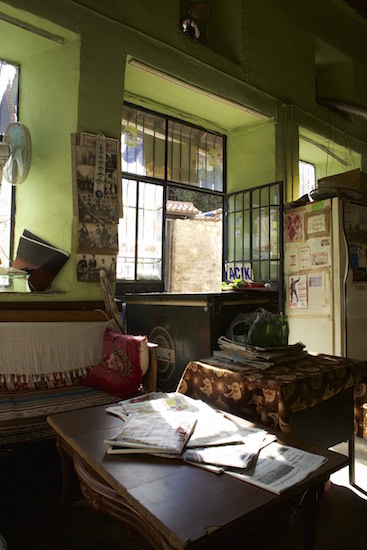 It is the older man and young woman running the shop who make it feel like a home-from-home. Not only are they welcoming and attentive, but they put out an excellent product. The tea is always piping hot. And don't get me started on the sandwich – how could anyone resist it? The huge chunk of pita filled with salami, melted cheese and tomato paste is slathered with butter and pressed on a grill that has been perfectly seasoned by years of cooking the same thing over and over. It is a little piece of heaven when you're on the road and famished.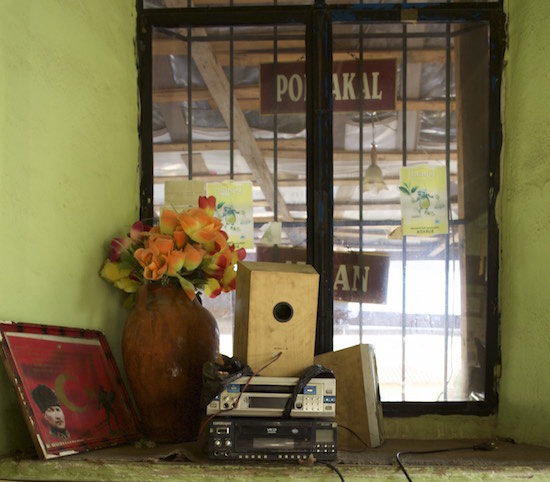 Lynn Gilbert, an established photographer, has been fascinated with people's living environments since her early teens. Visiting 60 countries in six decades, she has seen more than 3,000 houses and 20,000 rooms. In her nine extended trips to Turkey, Gilbert became fascinated with the unique quality of the Turkish home. Her photographic study documents – for the first time – the beautiful old houses, both humble and affluent, that form part of Turkey's cultural heritage. Please visit her website for more photographs.
Copyright Lynn Gilbert.