I'm always happy to hear about things of cultural interest happening in my hometown, so the news that the Islamic Arts Festival was taking place at the always fascinating Immigration Museum in Melbourne was most welcome.
The festival took place on Sunday November 24 and was established to bring to the public 'the richness and beauty of Islamic arts, as practised in Victoria by a diversity of cultures and communities'.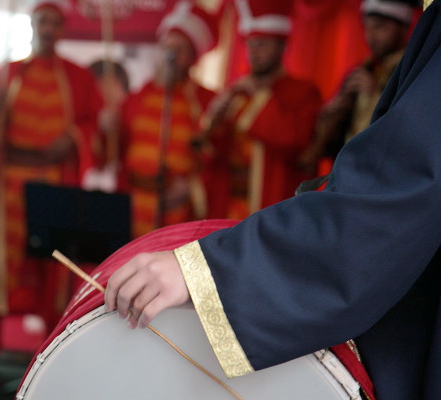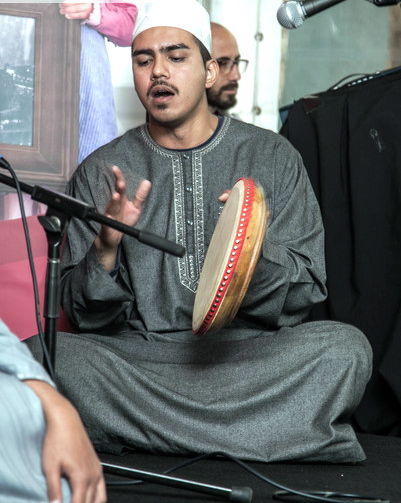 There were live music performances (above) featuring traditional instruments, such as the daf, a large Persian frame-drum popular in Turkey, Kurdistan, Iran, Armenia, Pakistan, Tajikistan and Azerbaijan.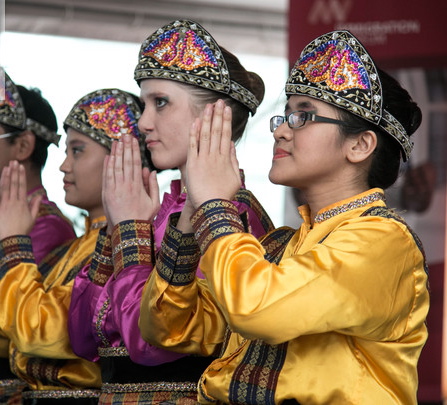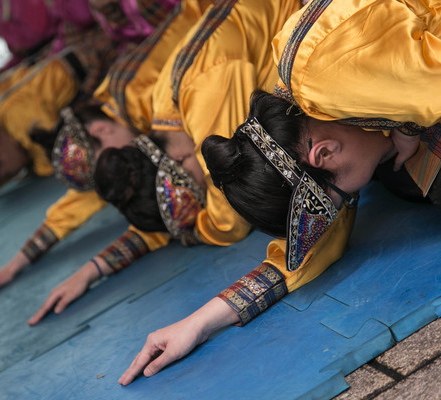 A girl's dance troupe performed a dance in splendid, colourful costumes (above).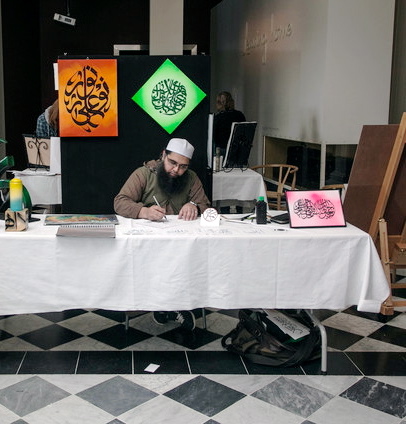 Community groups ran stalls, such as the above calligraphy display (top) and workshop (bottom).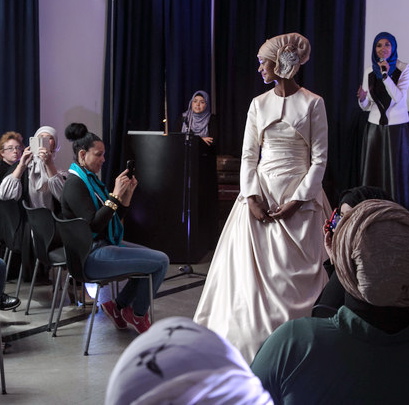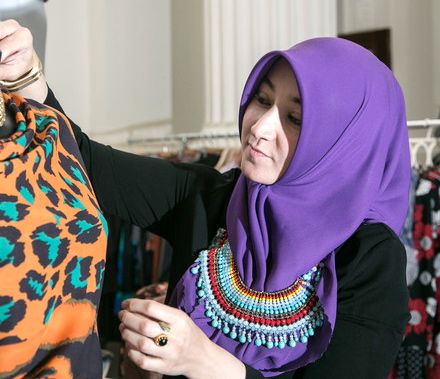 There was also a special workshop run by My Dress, My Image, My Choice, which aimed to explore how fashion and style influence identity. My Dress, My Image, My Choice was created by Saara Sabbagh of Benevolence Australia in 2001 as a way to encourage cross-cultural understanding between Muslim and non-Muslim women. There was a fashion show featuring creations by local Middle Eastern designers (above), followed by a forum where participants could raise questions pertaining to this fascinating and little-explored subject.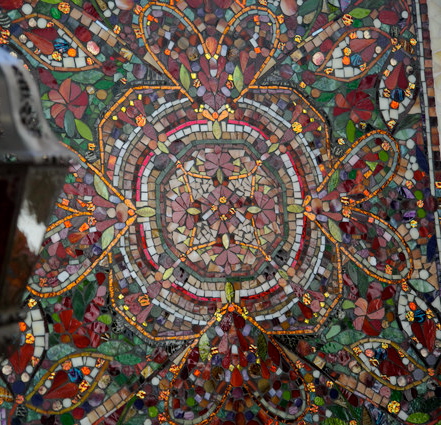 No Islamic Arts Festival would be complete without beautiful craft objects for sale, such as mosaics (above top), as well as textiles and Alhambrian tiles (main image).
Readers in Melbourne can pick up a copy of Cornucopia at The Paperback Bookshop and Hill of Content, both on Bourke Street.
All photographs copyright Museum Victoria 2013. Photographs taken by Jennifer McNair.