The holiday season is upon us, which in Istanbul means preparations for the New Year. Conveniently, Yılbaşı (New Year) celebrations in Turkey have all the trappings of Christmas, including decorated fir trees, turkey dinners and even gifts from Noel Baba (Father Noel, otherwise known as Santa Claus). Another Christmas tradition that has been embraced in recent years is the holiday market. Istanbullus now have multiple opportunities to purchase gifts, sip on hot drinks, hum along to carols and bask in the festive atmosphere.
The cosy café Mitte, located in Kadıköy, is bringing the German Christmas market to Istanbul, albeit on a much smaller scale. On Saturday, December 3, from 3 to 9pm, you can nosh on Bratapfel (German-style baked apples), waffles and cinnamon buns, drink Glüh-Mate, a warmed version of the carbonated mate-based beverage Club Mate, and purchase gifts from local designers in this homely space.
The more established Christmas Charity Festival, organised annually by the International Women of Istanbul (IWI), is scheduled for Sunday, December 4, from 10am to 5pm, at the Istanbul Marriott Hotel in Şişli. Children will be delighted to meet St Nicholas, while adults will revel in the carolling and the chance to eat their way across the world at the international food court. The trinkets on sale are not up to much, but the one-day festival still fosters good cheer.
If you're free on weekdays, pay a visit to the Italian Cultural Institute in Tepebaşı for Circolo Roma's Charity Christmas Bazaar on Wednesday, December 7. Arrive early to have a crack at the Italian wines, cheeses, sauces, pasta and jams on offer. The bazaar runs from 10.30am until 5pm.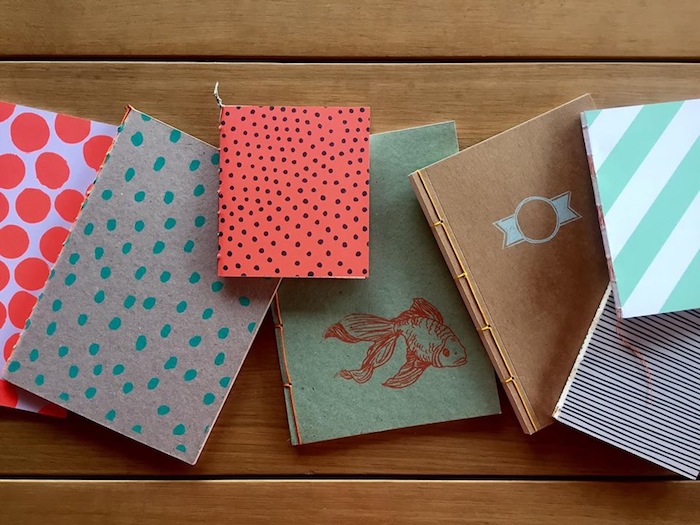 Anna Spreafico will be selling her homemade paper notebooks at Circuit's Holiday Bazaar
Last year's Holiday Bazaar was so successful that Circuit decided to make it an annual event. Istanbul-based artisans will be selling their wares, ranging from notebooks to natural soaps, at affordable prices. A certain percentage of the proceeds will go to charity, but you can also directly support Small Projects Istanbul – a grass-roots organisation helping refugees rebuild their lives in Istanbul – by purchasing items made by their women's collective. Even if you're not in the market for gifts, stop by Circuit's new digs in Kadıköy for mulled wine and some sweet treats. The bazaar runs from 6.30pm to 9.30pm on Friday, December 9, and from 1pm to 7pm on Saturday, December 10.
If you wait until the last minute to purchase holiday gifts, Handmade Istanbul should be your port of call. The fair, featuring handicrafts made by local artisans, comes late this year – on Sunday, December 18, at St Helena's Chapel in Tepebaşı. All proceeds go towards supporting handmade work and the St George Hostel for UN-registered refugees.
Of course there are other ways to get into the Christmas spirit: we'd recommend a stroll through Nişantaşı, which is festooned with baubles and lights, followed by dinner at Chalet, a cosy winter retreat at Swissôtel the Bosphorus. This century-old chalet is packed with Alpine atmosphere. By the light of a romantic log fire you can enjoy a fondue (cheese, chinoise or chocolate) and choose from a wide selection of wines.