The Pera Museum is not afraid to play around. The two exhibitions that opened last week illustrate the museum's desire to look towards the future and have some fun in the process. In Katherine Behar: Data Entry, the artist explores digital labour through sculpture, performance, video and writing, while Encounters features inventive works made by students from the Akdeniz University Faculty of Fine Arts.
Katherine Behar: Data's Entry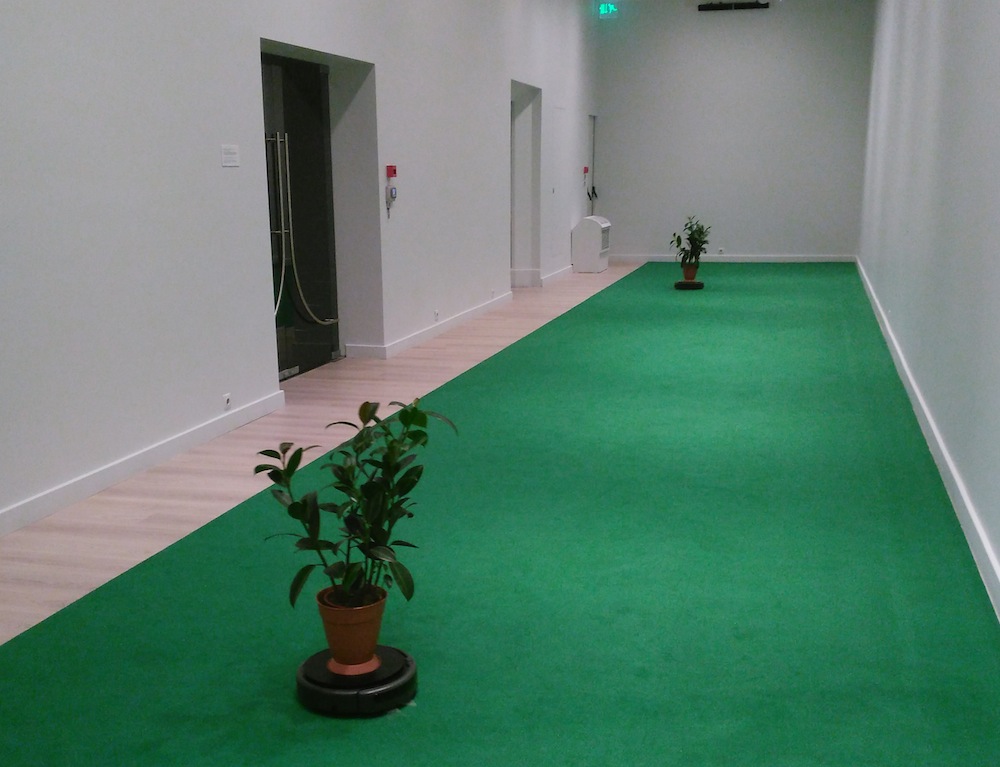 The Roombas come alive as they dance around the museum
If you were to rummage around your house, I'm sure you would find the detritus of our digital age: old cell phones and cameras, USB cables, chargers and maybe even a dusty mouse, long since rendered obsolete by your laptop's touchpad.
One man's trash is another man's treasure – or, in this case, inspiration. The artist Katherine Behar considers how we share our world with digital technologies and tools; the ultimate goal of her work is to decelerate digital consumerism and empty overproduction. She makes quite the case with works that are both playful and profound. The sculpture 'Data Cloud (A Heap, A Mass, A Rock, A Hill)', inspired by the Pera Museum's Anatolian Weights and Measures Collection, challenges the metaphor of cloud computing by rendering data as a mound of keyboard keys that is weighty, unwieldy and grounded. Yet our uneasy relationship with machines is best portrayed in 'Roomba Rumba', an installation where two robotic vacuums sweep across the room with rubber trees strapped to their backs. The song 'High Hopes', whose lyrics glorify hard labour, accompanies their leafy dance and highlights the fact that we have created a perfect worker, one that is programmed to perform 24/7.
Encounters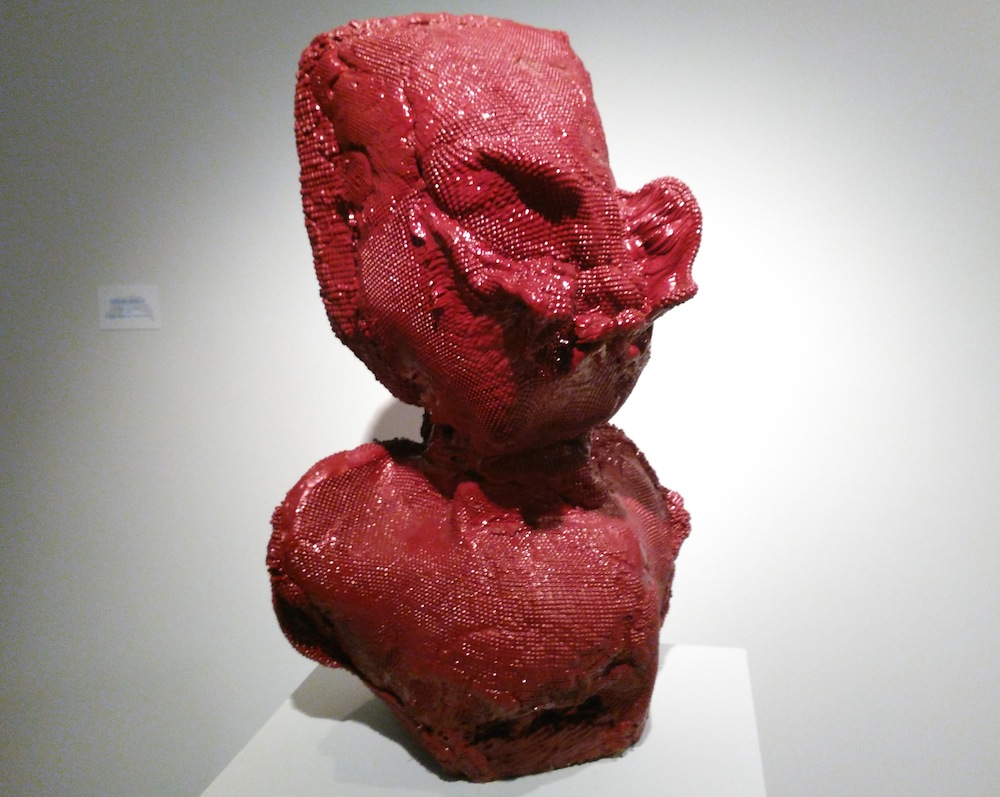 Bahadır Yıldız, 'Tyranti-ish', 2014, acrylic paint
The students from the Faculty of Fine Arts at Akdeniz University are going straight to the top… of the Pera Museum. Spread over the top two floors of the museum, this student show purposefully lacks a common conceptual theme; the inclusion of works in various media, from painting and sculpture to graphics and ceramics, demonstrates the school's diversified educational model.
What strikes me is the students' willingness to experiment with new materials. Bahadır Yıldız's sculpture 'Tyranti-ish' has me reconsidering all the uses of acrylic paint, while Gülden Ataman's use of porcelain to simulate needlework in her piece 'Cross Stich Teapot' is refreshing and immediately brings a smile to my face. Some pieces certainly feel overwrought, but overall the show suggests that we should be optimistic about the future of art in Turkey.