Istanbul can feel a bit barren in the summer. That feeling was amplified this year by the constant construction in Beyoğlu and the shuttering of countless shops on İstiklâl Caddesi. Yet a few cultural institutions and galleries have kept their doors open and their spaces filled with art and artefacts. As the city gears up for autumn, and the flurry of festivals, concerts and exhibitions that come with it, take the time this weekend to search out the shows that sustained us through the slow month of August.
Grid and Last Exit at Mixer, Cihangir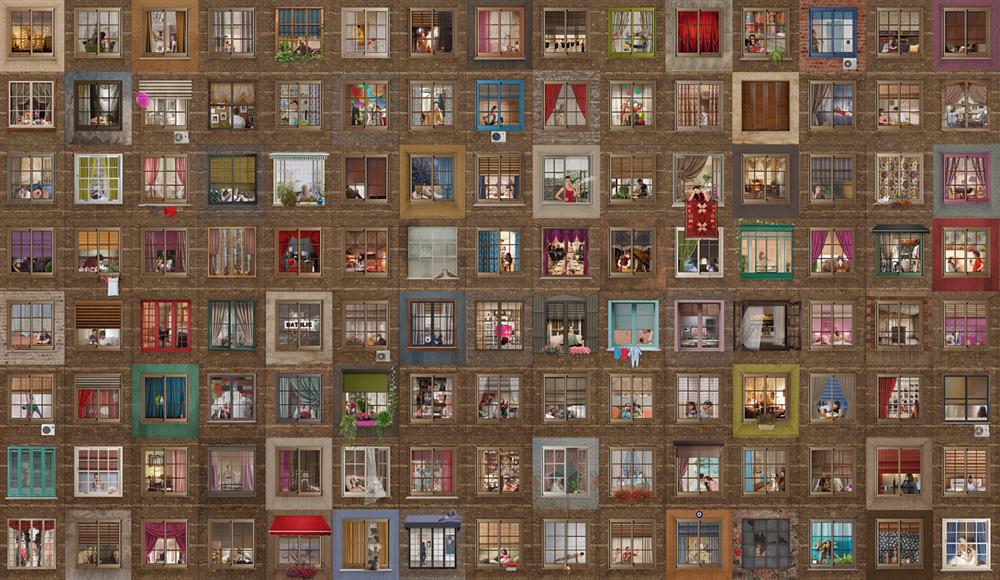 Rengin Altınalmaz, 'Love' ('Aşk'), 2016, diasec print, 100 x 173 cm, 8,000 TL
Mixer's new location may be unconventional, situated as it is below street level and underneath two nightclubs of questionable repute, but it makes finding the bright, large gallery space that much sweeter. The main gallery is currently playing host to Grid, a group show featuring emerging artists. All of the works on display, like Armando Rabadán's oil and spray paintings (main image) and Rengin Altınalmaz's diasec print 'Love', are grids of some sort, showing the parts that make up the whole. Exploring the connections between these parts can lead to new interpretations of the pieces at hand.
Once you have your fill of criss-crossed works, visit the small room containing Kürşat Bayhan's project Last Exit. The installation, which includes photographs, maps, natural specimens and a notebook, documents the razing of Istanbul's forests and wetlands to make way for mega-projects, like the newly opened Yavuz Sultan Selim bridge. 'Grid' ends on September 3, while 'Last Exit' closes a few days later on September 6. Mixer is open from 11.00–19.00 on Saturday and closed on Sundays.
Byzantium's Other Empire: Trebizond at the Research Centre for Anatolian Civilisations, İstiklâl Caddesi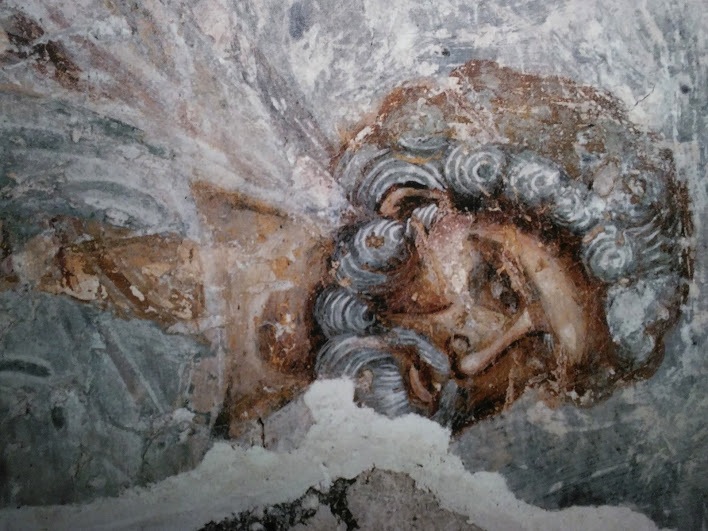 The exhibition contains photographs of the frescoes in the 'other' Hagia Sophia
This research-based exhibition presents a different side of Trabzon, a bustling, overbuilt port on the Black Sea. From 1204 until 1462, the area around the city of Trabzon, then called Trebizond, created its own independent state, the Empire of Trebizond. An important centre of Christian life in the Middle Ages, the self-proclaimed empire was in contact with Byzantium and Europe, while also maintaining close ties to the surrounding Turkish and Caucasian cultures. The exhibition shows the empire's unique position through photographs of the palace and churches built during this period, with a particular emphasis on the frescoes and ornate marble floor of the Hagia Sophia (which were sadly covered when the church was turned into a mosque in 2013). While it's a shame that the photographs are mainly copies, the architectural and artistic details captured, particularly in the photographs by David Winfield and the drawings by his wife, June, are spectacular. 'Byzantium's Other Empire: Trebizond' ends on September 18. The Research Centre for Anatolian Civilisations is open from 10.00–18.30 on Saturday and 12.00–18.30 on Sunday.
Emre Namyeter's solo show Now I See or Do I? at Pi Artworks Istanbul, Galatasaray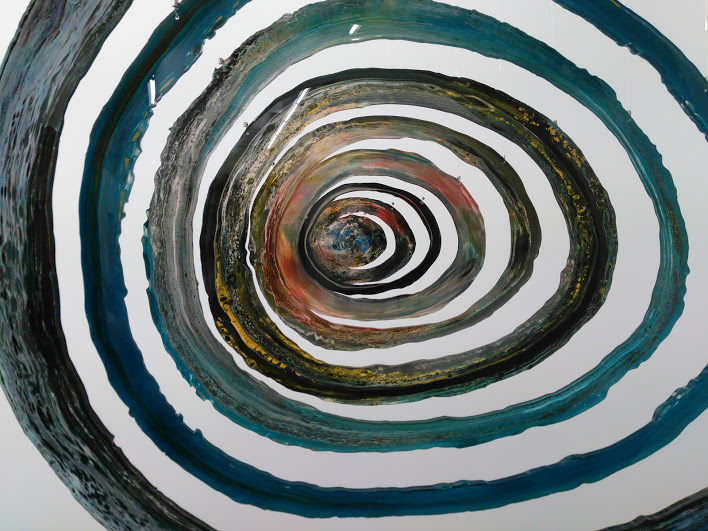 Most of Namyeter's paintings are two-dimensional, except for this three-dimensional beauty
After all that reading at the RCAC, Emre Namyeter's solo exhibition is a breath of fresh air. Looking at his vibrant abstract paintings and light boxes, which feature rings of colour made with his own self-produced paint, feels like staring into the abyss. Some bring to mind to the northern lights, while others are akin to geological formations. All reflect the rhythm of the artist's body and his state of mind during the long production process. The show is small, but packs a punch. 'Now I See or Do I?' ends on September 10. Pi Artworks Istanbul is open from 10.00–19.00 on Saturday and closed on Sundays.