When the Japanese, New York-based artist Ai Kijima spent spring this year in Istanbul, she enlightened me about something rather interesting: the presence of the Japanese community in Turkey and the fascinating blogs they keep. Here are a few of her favourites.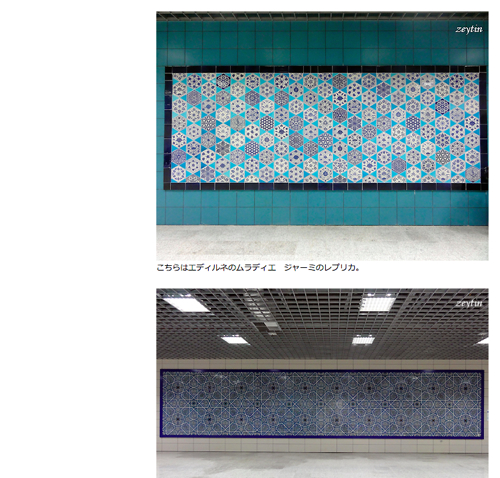 This Iznik tile blog is written by a Japanese Iznik tile artist living in Istanbul. Going by the nickname Zeytin (meaning olive), the woman behind the blog started learning Iznik painting three years ago. Initially, she started classes at Ismek (a free arts and crafts training centre) in Kadiköy, where she lives. These days she is taking a class in Üsküdar and has had a few group exhibitions with fellow students. Unfortunately, says Zeytin, no one has bought any of her pieces yet. But she is still learning. The blog also features photographs of Zeytin's favourite Iznik and other decorative tiles around the country and travel anecdotes.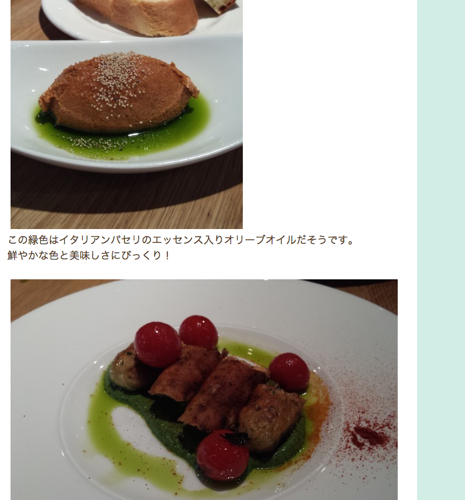 Hiromi has been living in Istanbul since 1995. She fell in love with a Turkish man and the rest, as they say, is history. Her blog is primarily used to advertise her Turkish cooking classes, which are conducted in Japanese. She describes Turkish cuisine as 'delicious and using plenty of oil'. The blog also details Hiromi's culinary adventures around Istanbul. To sign up for her classes, email eruto5@hotmail.com (minimum four and maximum six people).
Masalgibi is a translator who has been living in Istanbul for 19 years after moving here to live with her Turkish husband. She writes about her daily life, travel and food.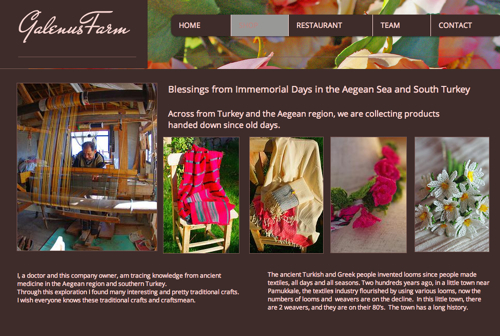 Kaori Goto runs Galenus Farm, a restaurant and a holistic health shop in Antalya, which promises 'modern organic gourmet food and ancient medical wisdom'. With a doctorate in Medicine, Goto's interests and expertise span ancient Mediterranean and southern Turkish herbs and spices and treatments. The restaurant/shop's manager, Yusuf Ziya Terzioğlu, speaks Turkish and Japanese.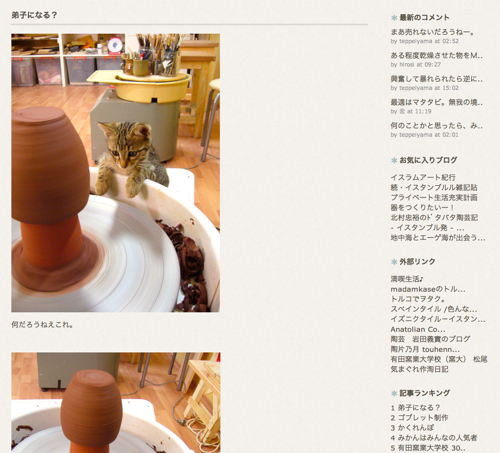 The ceramics artist Teppei Yamashita established his ceramic studio, which is open to the public, in Üsküdar (Fıstıkağcı) a year ago. He sells his ceramics at craft markets, exhibitions and at his studio, where he also holds classes. His English-language website has more about him, his work and exhibitions.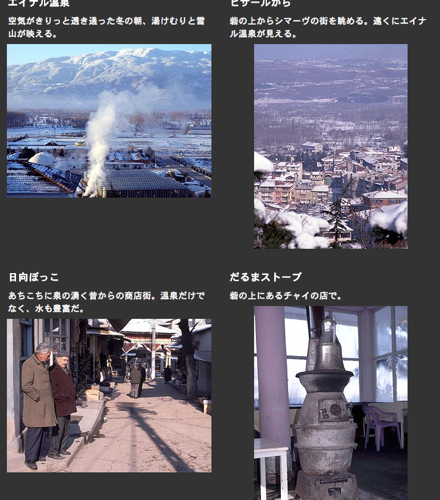 The mutual love of Turkey and Japan for hot springs lends itself well to this blog on the hot springs of Turkey. Nobuhito Kasai has travelled all over Turkey, writing her reviews and describing Turkey's cultural riches, and the detailed information on his blog provides useful titbits on transportation, accommodation, food, costs, etc. He especially recommends visiting Bursa, Kütahya, Simav and Gediz.
Main image shows the Koishikawa Korakuen garden in Tokyo (photo: WikiMedia Commons).