One night last summer I came home to my Istanbul apartment to find my burly, bearded neighbour seated on the front stairs, a young street cat nestled in his arms. He explained how he had noticed her skulking around the back garden in search of food. The cat had a glint of madness in her eyes and a piece of tape covering the spot where her tail used to be. And so it happened that 'Tape-butt', as my husband and I affectionately called her, sauntered into our lives. Neither wild nor tame, she voraciously ate everything that was put out for her. It almost felt like she was ours, until one day she upped and left as abruptly as she had arrived.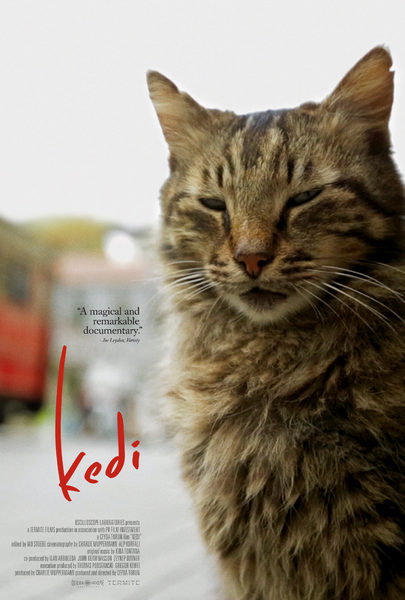 Everybody in Istanbul has a story about a street cat. Ceyda Torun's film, Kedi, mines these stories to explore the rapport between the city's residents and its masterless cats. Initially screened at international film festivals, the documentary will have a wider run in the United States and Canada thanks to the boutique distributor Oscilloscope Laboratories. Over the course of February and March, audiences in select US and Canadian cities can watch the story of seven Istanbul street cats unfold on the big screen.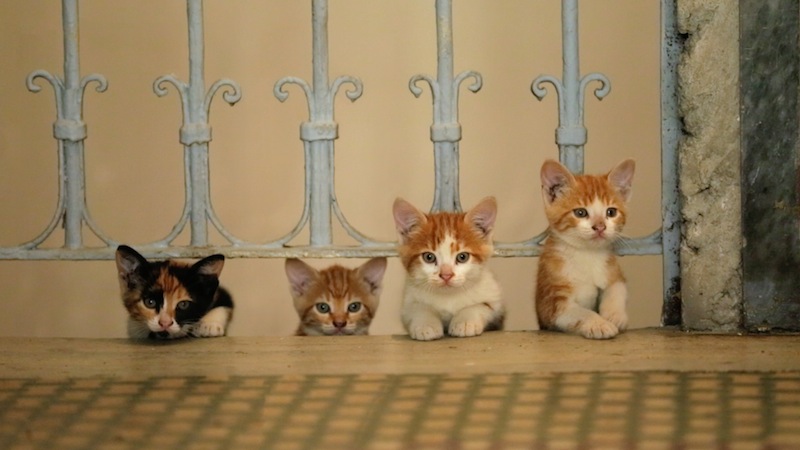 'Kedi' may have more depth than most cat videos, but there are still shots of cute kittens
Istanbul's feline population are a cheeky bunch, inspiring memes, viral articles and videos, and image-heavy Buzzfeed posts. So I was slightly sceptical when heading into a packed screening of Kedi at the !f Film Festival last February – what if it was just one long montage of cute cat videos? But the documentary was unexpectedly delightful, like the feeling of a cat's scratchy tongue on your skin. Rather than treating Istanbul's street cats as an adorable oddity, Kedi is a touching study of the close-knit relationships between these autonomous cats and the humans who love them.
Torun and her team, which includes the cinematographers Charlie Wuppermann and Alp Korfalı, initially set out to make a film in the vein of a Nat Geo animal documentary, albeit in an urban setting. But they quickly realised that exchanges between cat and human were at the heart of the story, rather than the cats themselves. 'As city dwellers, our encounters with animals make a big difference in how we experience life and express our emotions,' Torun explains. So they set out to find Istanbullus with a special street cat in their lives.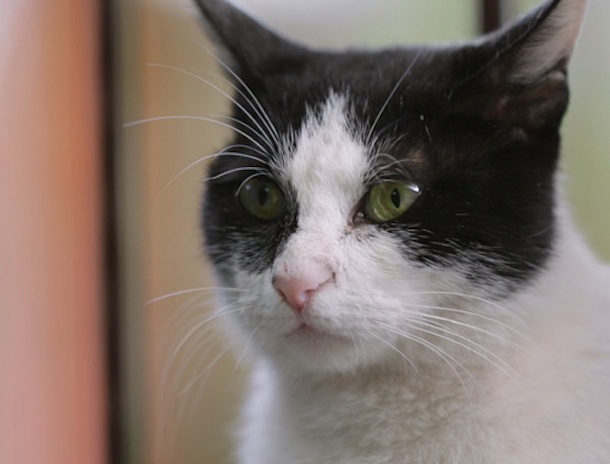 Psikopat (Psycho) has a piercing stare
The end result is a documentary that strings together seven vignettes about different cats and the humans they chose to adopt. Roaming freely, the cats strike up friendships with Istanbul inhabitants from all walks of life; their interactions an exchange of equals, rather than one of owner and pet. Take Psikopat (Psycho), a short-haired, black-and-white cat who frequents a tea house in Samatya, a neighbourhood on the Golden Horn. She fears no one, a trait that has earned her the respect of local vendors, fishermen and even stray dogs. The men at the tea house delight in this fierce feline. They recount in strikingly accurate detail how she bullies her spouse during mealtimes, an act that plays out on the screen like a tightly choreographed dance of brutality.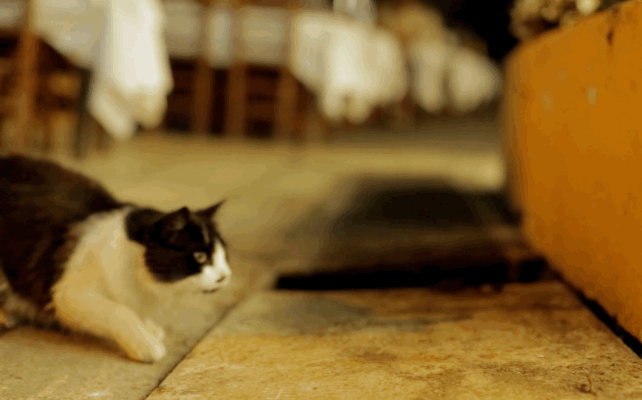 Aslan Parçası (Little Lion) has made it his mission to fend off mice and rats
The cats may not be able to voice their side of the story, but we are treated to their perspective. A large portion of the film is shot at cat's eye view, which allows the audience to get a better sense of what these cats see as they slink through the city. We're with them as they rub up against the leg of a stranger, wait patiently for a mouse to make its move, or meander across a rooftop. Rather than rely on the overused time-lapse technique, Wuppermann and Korfalı linger on the quiet moments. According to Torun, the goal was to make the audience 'pay attention to the details... to notice things they might have otherwise overlooked'.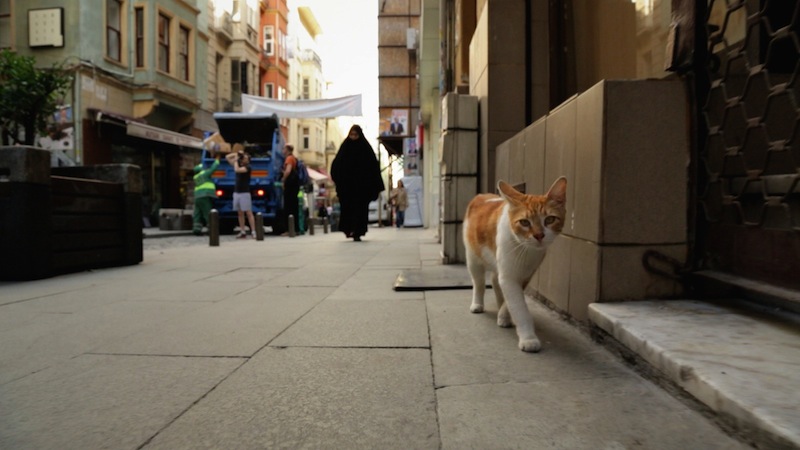 Sarı begs, steals and forages to feed herself and her kittens
After a successful run at the Seattle Film Festival and some positive press, Torun managed to secure a distributor in the US, even though it is the hardest market to break into. Screenings begin on February 10 in New York and continue until March 24 at cinemas across the United States and Canada. The film will make a stop at most major US cities, including Boston, San Francisco, Washington DC and Chicago, as well as smaller towns such as Waterville, Maine. Torun admits that as an 'in-between sort of film', Kedi defies categorisation, making it difficult to market. But she believes that it's creating a much-needed experience, 'something to cleanse the palate – an hour and a half that's more uplifting than not. Things are not so positive in Istanbul at the moment, so my hope is that the film begins to shift public perception.'
The film is an understated love letter to the street cats of Istanbul and the humans who care for them. Yet it also recognises how the radical transformation of Istanbul's urban environment threatens this way of life, as small shops give way to shopping malls, apartment buildings with gardens give way to massive mixed-use residences. Torun, however, is hopeful: 'The heightened awareness of how we live with nature is uplifting. Just as nature is an essential element of Istanbul, so too are its street cats. I want to believe – I have to believe – that both will endure.'
Click here for the full screening schedule and ticketing information. If you can't make it to one of the screenings, the documentary will hopefully be available for purchase or download at a later date. Follow the film's website and Facebook page for up-to-date information.
If you find yourself smitten with Istanbul's street cats, we recommend purchasing Gijs Kast's book 'Başıboş'. Its masterful, delightfully observed line drawings portray people in Istanbul alone with their cats and preoccupations.