For devotees of Islamic art, there is much to look forward to this autumn. Over the next few months the major auction houses in London will stage their biannual Islamic art sales, and a quick glance through the catalogues illustrates the many superb works on offer. We wanted to give you a head start on compiling what is sure to be a long wish list.
Sotheby's
Sotheby's is holding two sales this autumn which will appeal to Islamic art enthusiasts: the Arts of the Islamic World (October 7) and Rugs & Carpets (November 3). The former is part of Sotheby's 'Indian and Islamic Week' and features fine works such as the 16th-century Ottoman talismanic shirt shown above (Lot 315, est £60,000–80,000).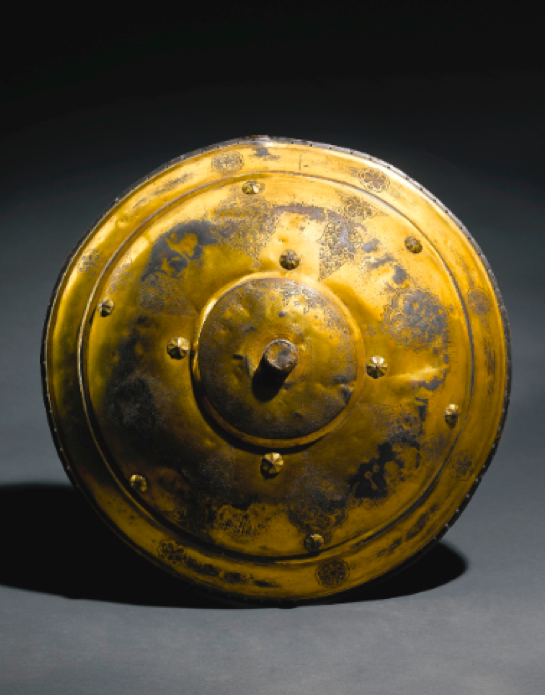 Two of the sale's highlights are the rare and important Ottoman tombak sections of armour from the 16th / 17th century: a breast plate (krug) (Lot 401, est £180,000–220,000) and a shield (kalkan) (Lot 402, est £150,000–200,000, shown above). Although they were too soft to be used in battle, tombak pieces of armour were luxurious objects and important ceremonial accoutrements for war. The intricate detailing on both pieces is simply stunning.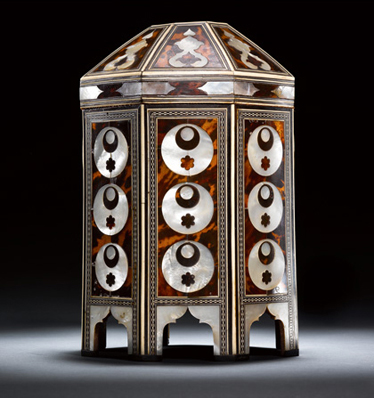 Sotheby's Arts of the Islamic World sale also features this unique Ottoman box, c 1640, characterised by its opulent use of tortoiseshell and mother-of-pearl (Lot 410, est £70,000–80,000). The classic crescent moon and star design is an iconic Ottoman theme.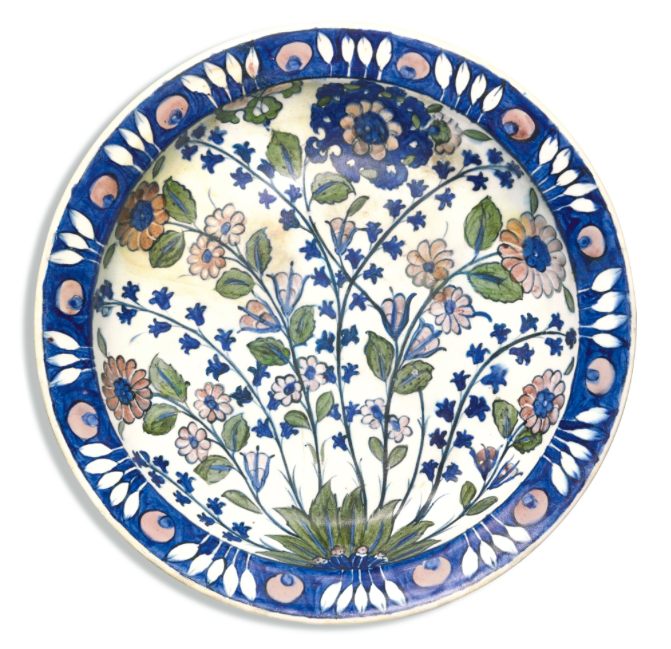 Pottery aficionados will be intrigued by the rare Iznik Damascus-style pottery dish, c 1540, being sold by Sotheby's (Lot 418, est £70,000–100,000). Characterised by its floral design, the dish belongs to a small group of similar ceramics featuring a palette of sage or olive green, cobalt blue and pastel pink shades; some scholars consider these vessels to be the finest ever made at Iznik.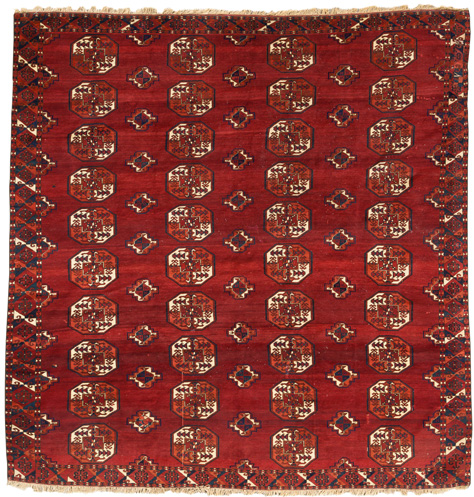 As for its November Rugs & Carpets sale, Sotheby's will be offering pieces from renowned carpet and rug manufacturing locations within Anatolia and Persia, among other places. Of note is the Saryk main carpet from West Turkestan, shown above (approx 261 x 263cm, est £20,000–30,000).
Christie's
Christie's, meanwhile, will host three sales featuring Islamic art in quick succession from October 6 to 9. Two sales will be held at its King Street location: Oriental Rugs and Carpets (October 6) and Art of the Islamic and Indian Worlds (October 8). The auction house will then hold an Art & Textiles of the Islamic & Indian Worlds sale (October 9) at its South Kensington location on Brompton Road.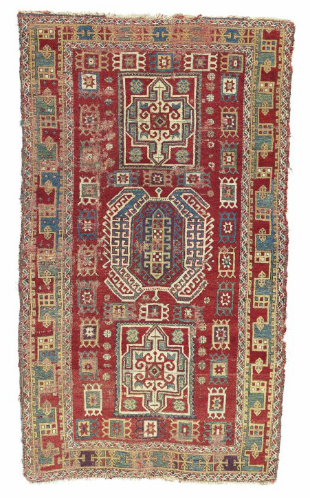 The Oriental Rugs and Carpets sale features this early-18th-century rug from central Anatolia (Lot 8, est £6,000–8,000). The border design of interlocking blocks of colour is most unusual and reminisicent of small-pattern Holbein carpets from the early 16th century.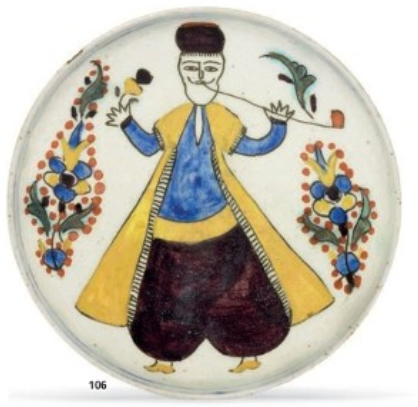 While the Art of the Islamic and Indian Worlds sale is more focused on Iranian and Indian art, there are a certain number of Kutahya dishes from the 18th and 19th centuries on offer, such as the one shown above (Lot 106, est £5,000–7,000). What makes this example unique is that it portrays a man smoking a pipe; the most common subjects for these dishes are women dressed in kaftans and turbans.
Also see Bonhams Islamic and Indian Art on October 6.