London's Islamic Week is one of the city's best-kept secrets. Rooms of unique, museum-quality Islamic artefacts go on show twice a year – albeit for only a week – offering those in the know a chance to take a close look at rarities that usually live behind closed doors in private collections. Many of these are rarely seen outside the saleroom. Fatimid rock crystal (beloved by such collectors as the late, great Edmund de Unger), for example, has had an excitingly disproportionate showing in the sales of late, given that there are no more than 180 extant examples of the craft.
Visiting Christie's just before the sales is always thrilling. The high-ceilinged rooms respond particularly well to being hung thickly with carpets and kilims, alongside elegant Iznik bowls sitting grandly in their display cabinets. On the ground floor a collection of works on paper from India and the Islamic world made a light and airy foil to the heavy Caucasian rugs hung around the main staircase.
The real gems, however, were to be found at Sotheby's. Their Bond Street showroom's Islamic Week is composed of a series of sales: Turkish Modern and Contemporary Art, Orientalist Paintings, 'An Eye for Opulence' – a private collection of Islamic art – and, finest of all, Arts of the Islamic World, which contained a series of remarkable objects.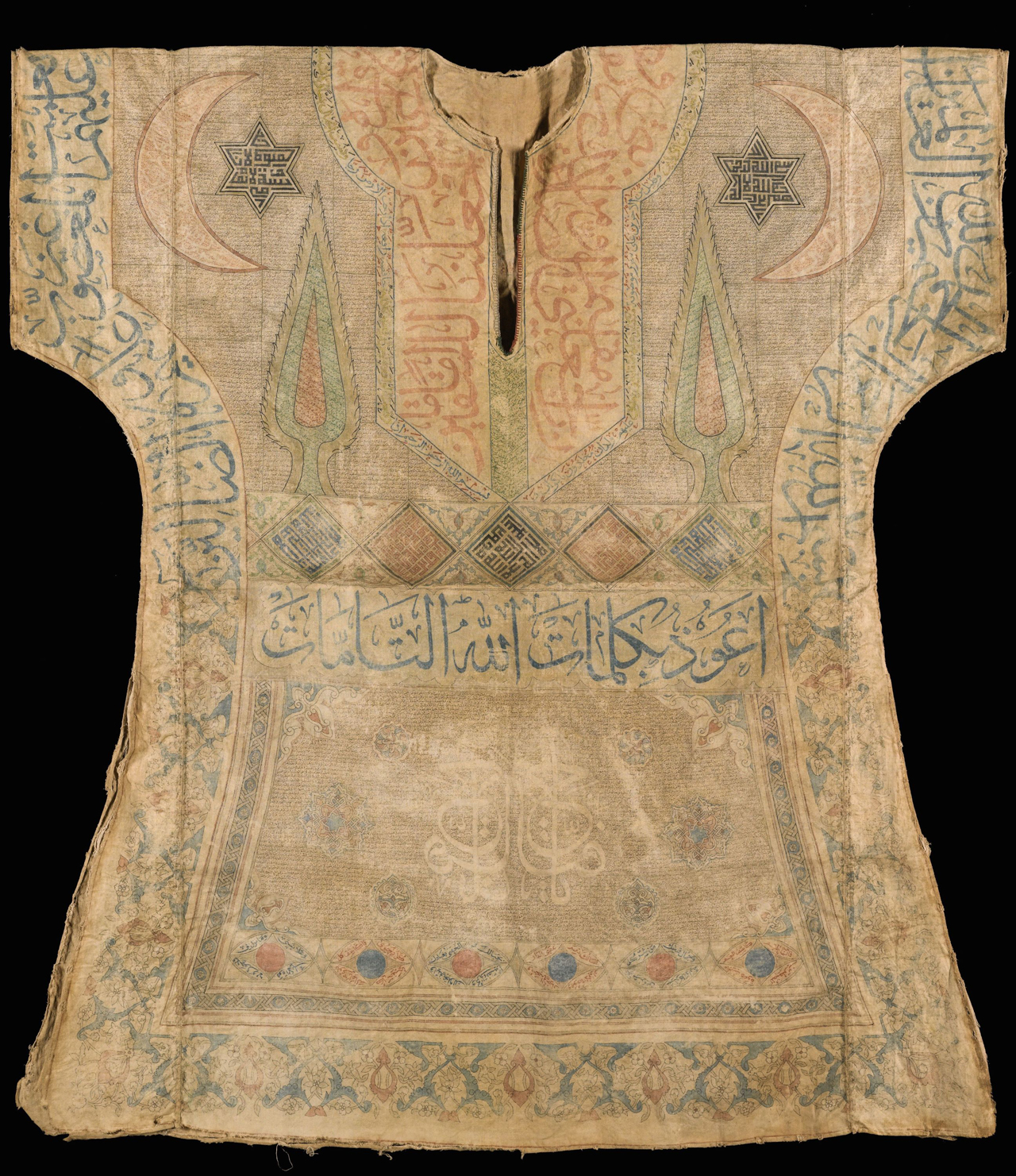 This 16th-century Ottoman talismanic shirt (above) is covered in a variety of astonishingly intricate scripts, including Muhaqqaq, Naskh, Ghubar, Thuluth and square Kufic. Paper-thin, it would have conveyed a spiritual protection to the wearer far more powerful than any chainmail. This shirt, with its decoration, parallels a group of similar Ottoman shirts in the Topkapi Saray Museum, all dating from the 15th and 16th centuries, with the crescent moon and cypress trees so common in 16th-century Ottoman styles (shown above from the front, below from the back).
Next, a Fatimid rock-crystal jar (below), converted into a reliquary (probably) in Italy in the 15th century – a charming example of the complex histories of many of these objects. Fatimid rock crystal was produced by a royal workshop during the Egyptian dynasty's apogee in the late 10th and early 11th centuries, but was scattered as the dynasty collapsed between 1061 and 1069 and the the royal treasury was looted. Here the Islamic origins of rock crystal have not stood in the way of its conversion into a Christian object.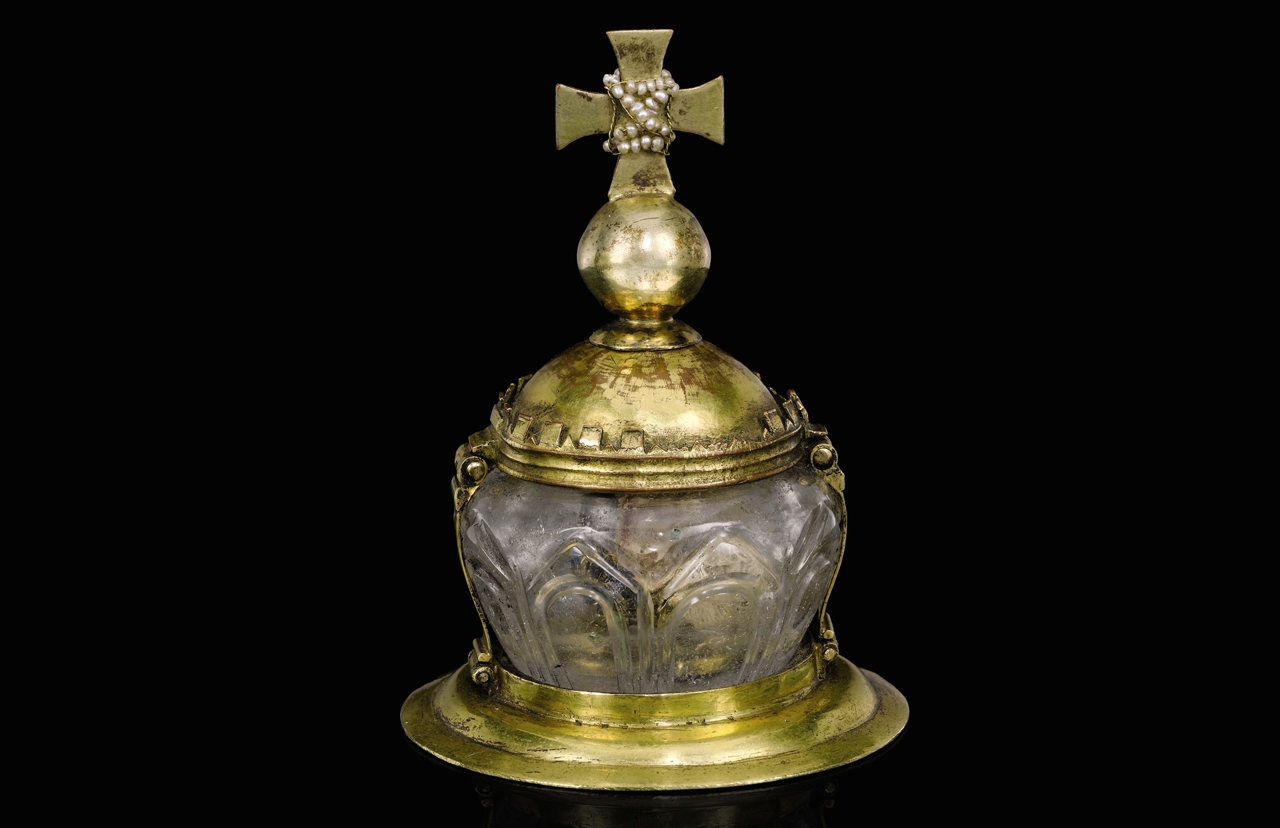 The sale's most exciting piece is arguably this Artuqid silver-inlaid brass basin (below) made for Sultan Qara Arslan ibn il Ghazi in the second half of the 13th century. Truly a historical piece, its lineage has been meticulously traced. What is so exciting is that this bowl is, according to Sotheby's meticulously researched catalogue, 'one of a very small number of pieces of Islamic metalwork recorded in Western Orientalist literature prior to the mid-19th century', that it is also one of only a few vessels bearing the name of a ruler from the Artuqid dynasty, and the only one not in a public collection. The International Herald Tribune's art-auction columnist, Souren Melikian, who originally published the bowl, does an excellent job of telling the bowl's story in his article for the Tribune.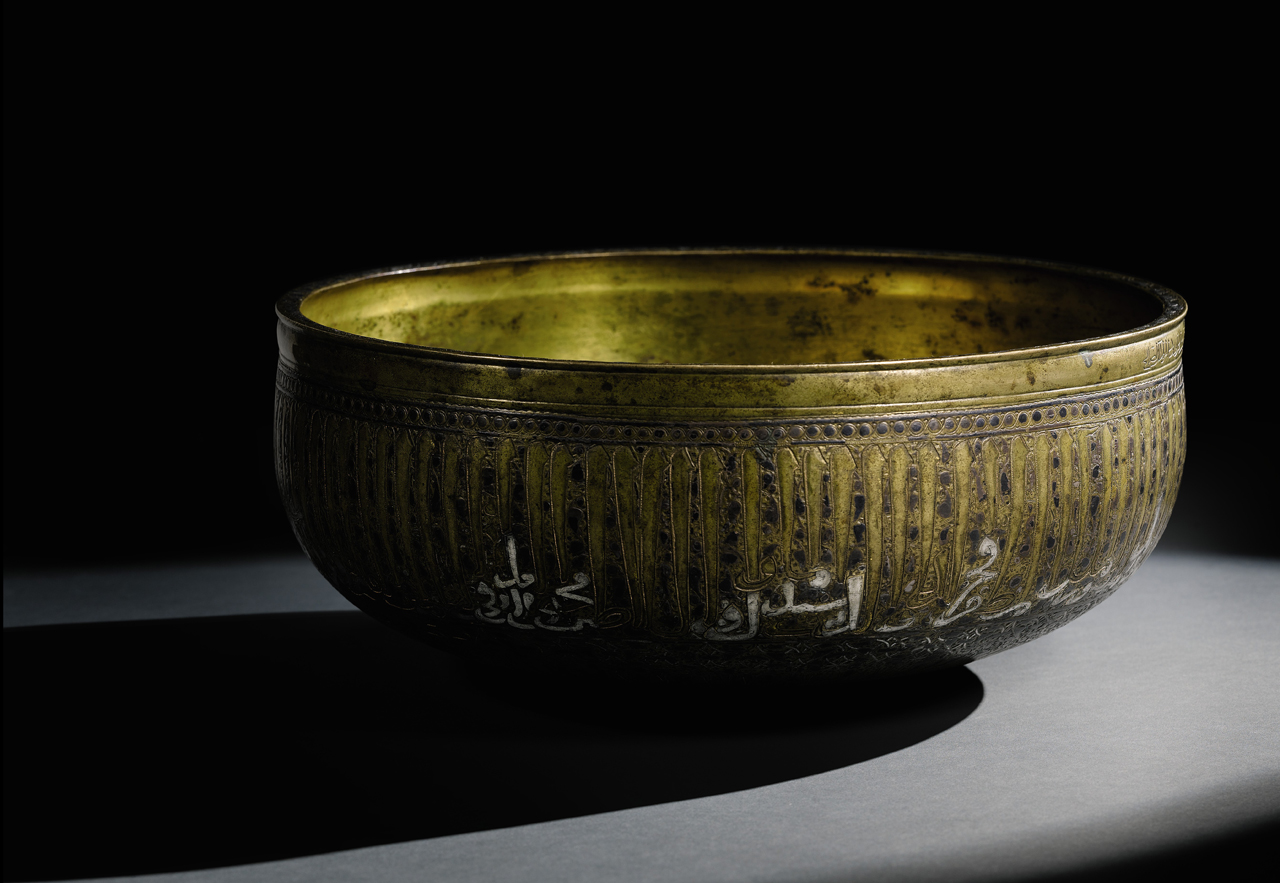 The Orientalist sale featured an Osman Hamdi Bey painting, which excited art historians, as his work tends to do, but unfortunately failed to sell. The real surprise was the astonishing price fetched by a huge Ayvasofsky, 'View of Constantinople and the Bosphorus', which sold for $5,215,556 – far exceeding its pre-sale estimate of $1,943, 530 as five would-be owners battled it out.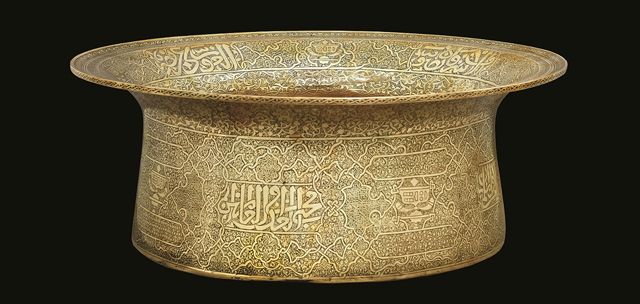 Back at Christie's there were sales of Oriental Rugs and Carpets, a Private Collection of Islamic and Indian works of art on paper, and Art of the Islamic and Indian Worlds. Particularly successful sales were a large late Mamluk brass basin (above) estimated at £40,000–60,000 that realised £277,250, a late-16th- or early-17th-century Selendi prayer rug from West Anatolia (below), which was estimated at £80,000–120,000 and realised £229,250.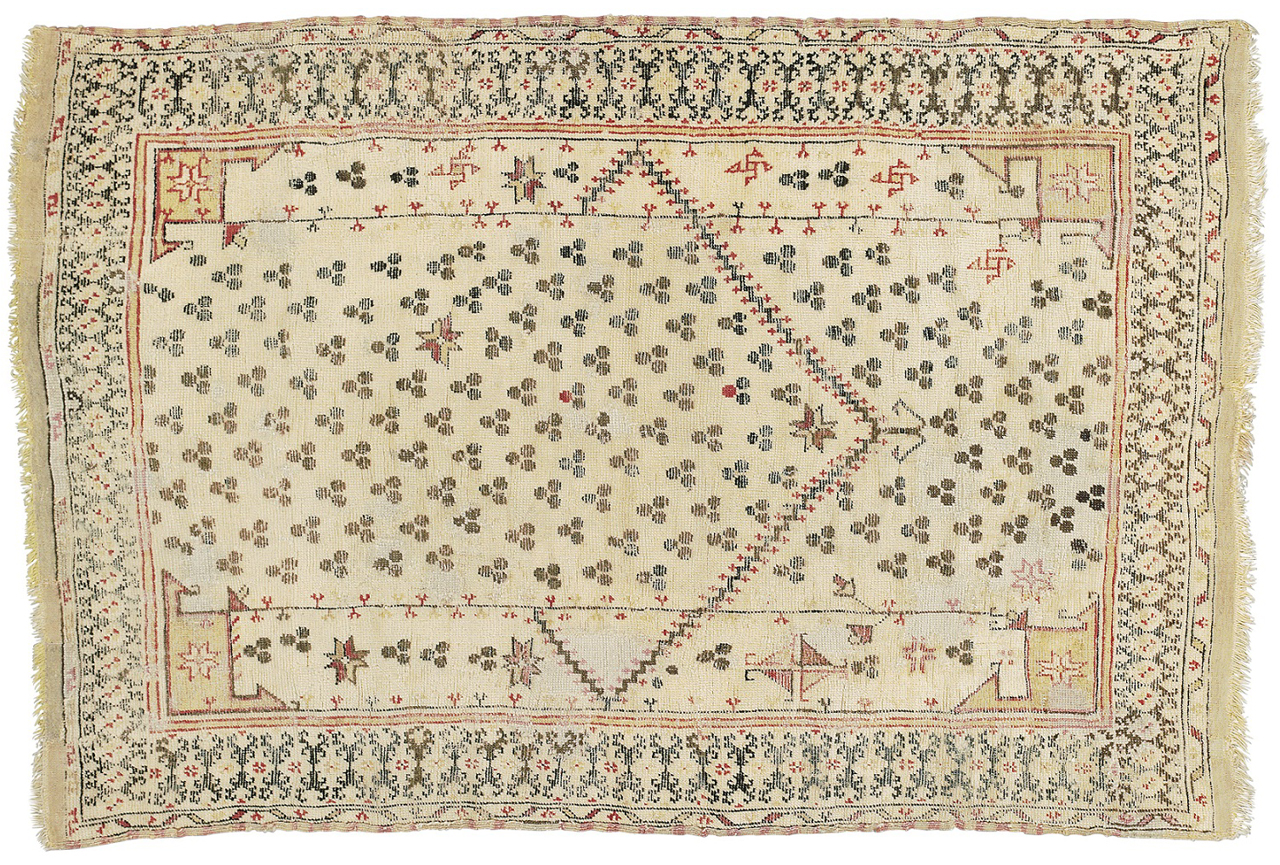 Finally, a silk and metal-thread Koum Kapi carpet from Istanbul, c 1920 (below) which was estimated at £120,000–£180,000 and eventually sold for £217,250.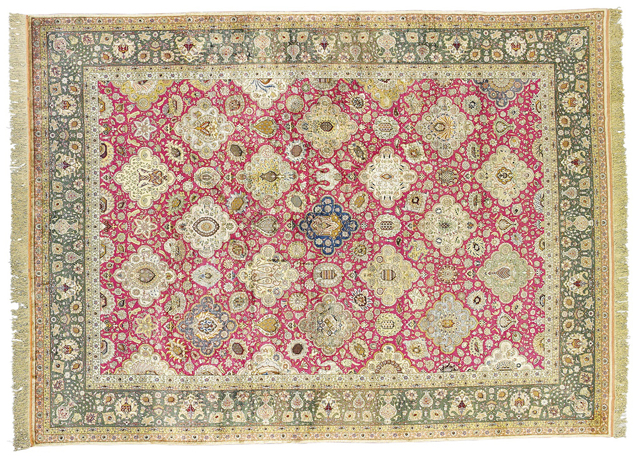 But these were the exceptions that proved a disappointing rule – that the market's appetite for Islamic art seems to be waning. In the seven sales making up Islamic week, not one reached its lowest estimate. Indeed up to 50% of lots remained unsold. Sotheby's in particular has made much of Turkey and the Middle East in recent years – notably spearheading sales of contemporary Turkish art. With such disappointing results, it seems that the boom has, at the very least, begun to slow down.