Contemplating the Istanbul skyline today, your gaze will most likely fall on slender minarets and hulking skyscrapers. Yet imagine an Istanbul where trees – yes, trees – dominated the horizon. It seems impossible now, what with all the çılgın projects of late, but this was the Istanbul (or rather Constantinople) that the avant-garde artist Mario Prassinos (1916–1985) knew as a child in the early 20th century. The six years he lived in the city left an impression on the artist, as Istanbulites will be able to appreciate at the Pera Museum's new exhibition, Mario Prassinos: In Pursuit of an Artist, Istanbul-Paris-Istanbul, opening on May 25. The show is bringing the artist's works back to Pera, his birthplace, on the centenary of his birth.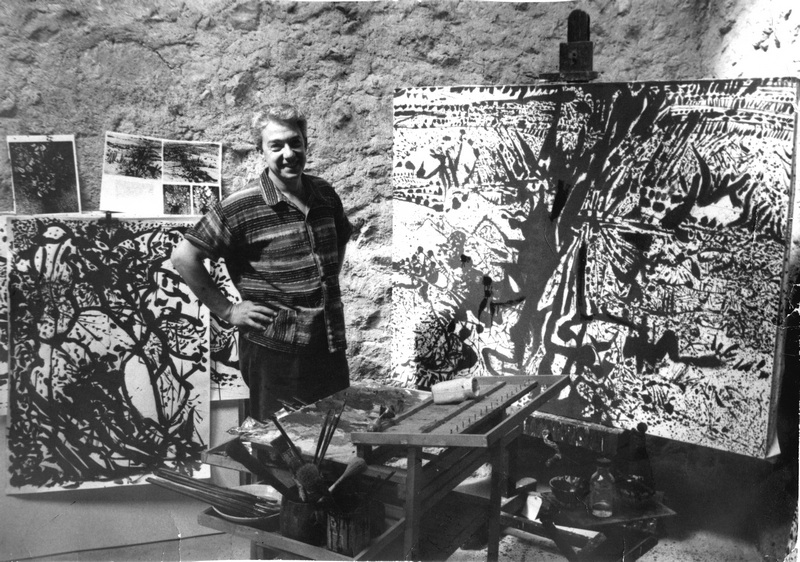 Mario Prassinos in his studio in Eygalières, 1960 (Credit: Edward Quinn)
The trees of Istanbul are the focus of Prassinos's celebrated Paysages Turcs (Turkish Landscapes) series, some of which will be on display at the Pera Museum. As he wrote in his semi-autobiographical book, The Tattooed Hill: 'In these landscapes, there is always a tree or something resembling a tree or can be taken for a tree. This is a memory of childhood. The countryside around Constantinople is relatively flat and sprinkled with groups of isolated trees. I wanted to revisit the image of a horizon cut by a tree, a tree that stands against the light.'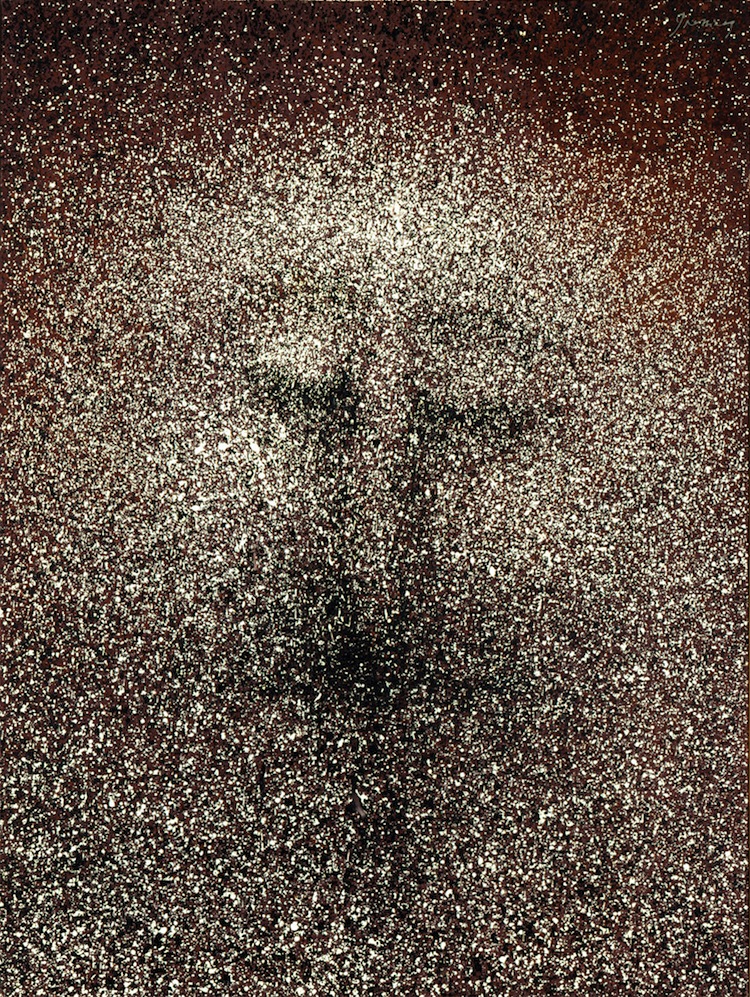 'Pèretextat, No. 19', 1973, oil on canvas, 130 x 97 cm
This homecoming of sorts will also feature other works from the artist's illustrious career in France, where he settled with his Greek-Italian parents after leaving Istanbul in 1922. Having become acquainted with some of the luminaries in the Surrealist movement such as Salvador Dalí and Man Ray in the 1930s, he began working in this style. Over time he shifted to a more realistic approach, while retaining Surrealist attributes such as automatism. Later in his career he focused more on family portraits, which resulted in the Pèretextat and Prétextats series, and from 1970 until his death in 1985, his work was grounded in trees, first with the Paysages Turcs paintings and then the series of Arbres (Trees), painted in oil on paper. Over the years Prassinos employed many different techniques, from painting to printmaking and illustrating, and the exhibition will reflect this variety, with paintings, book illustrations, tapestries, portraits and engravings on display.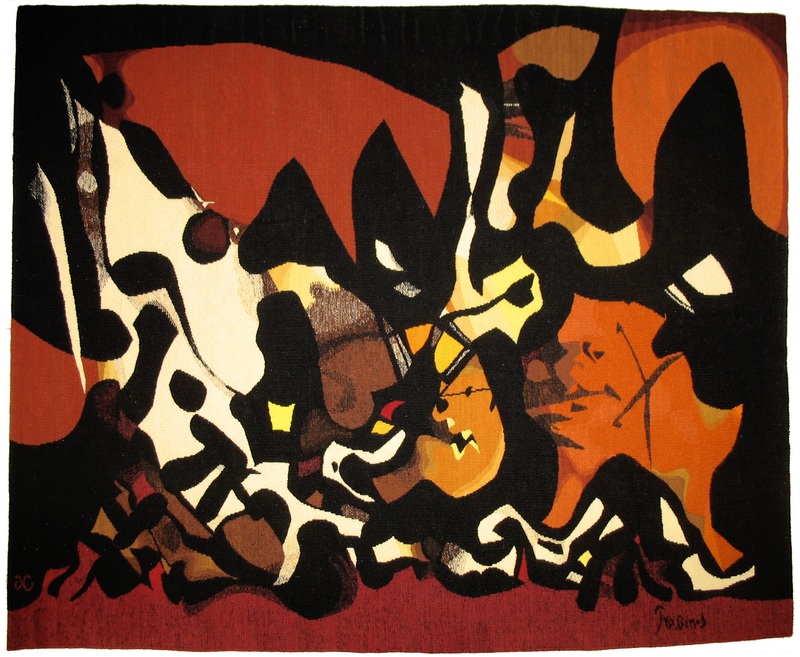 'Othello', 1963, wool, low-warp tapestry, 120 x 145 cm
We have high hopes that Mario Prassinos: In Pursuit of an Artist, Istanbul-Paris-Istanbul will be an exemplary follow-up to the superb exhibition of Giorgio de Chirico's works – both shows taking a Surrealist artist with connections to Istanbul and presenting a well-rounded retrospective of their work.
'Mario Prassinos: In Pursuit of an Artist, Istanbul-Paris-Istanbul' opens on Wednesday, May 25, and runs until Sunday, August 14.
Main featured image: 'Trees', 1984, oil on arches paper laid on canvas, 75.4 x 105.8 cm