A candle in the window is a favourite Christmas tradition of mine. There's something about a flickering light that alleviates the winter doldrums. So as the days grew shorter in Istanbul, I found myself searching for candles to brighten up the dark nights. My hunt led me to NYKS, a local producer of natural candles that are head and shoulders above the competition.
Deniz Yurtkuran and Merve Tatari, the founders of NYKS, wanted to showcase fragrances specific to Turkey. Their candles are made from olive oil produced in Adatepe, a town on the northern Aegean coast, and scented with the pure essential oils of plants and trees native to Anatolia. True to the 'natural' label, all NYKS candles are free of paraffin and chemical dyes.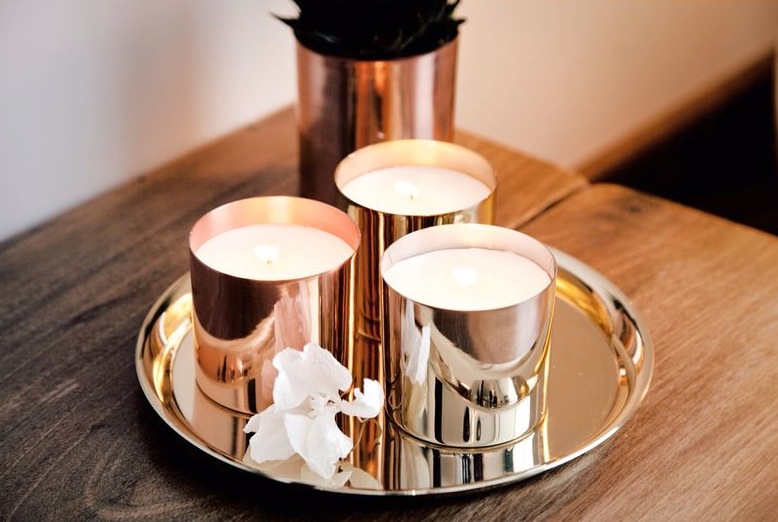 NYKS takes its name from Nyx, the Greek goddess of the night
You can now purchase NYKS candles on the Cornucopia Marketplace, which features a small range of carefully hand-picked items from Turkey. Orange, lemongrass and cedar tree are the scents in one set of three, while laurel leaf, thyme and cinnamon candles make up another set.
NYKS candles are presented in cups made of Afyon marble, Diyarbakır copper, recycled glass and ceramics crafted by local artisans. When your candle reaches its end, you can bring the container to the NYKS store in Çukurcuma and refill it at a discounted price. This set-up is not only sustainable, but also fits well with their focus on seasonal scents: after your orange candle from the winter runs out, you can get a refill candle scented with lavendar, a summer fragrance.
Burning an NYKS laurel leaf candle in my window this December has me reminiscing about Christmases past while appreciating the earthy fragrance of my chosen home. It's the perfect way to celebrate the holidays.
One set of three NYKS candles is £42.00 in the Cornucopia Marketplace. Subscribers receive exclusive discounts for the Marketplace. Subscribe today to qualify.