We are used to war reporters – artists or photographers whose job it is to document the events of war. And then there are the battle painters. But the soldier-painter? It seems an unlikely combination of vocations. What would the soldier – a hard-headed follower of rules, a carrier-out of orders, incapable of creativity or independent thought – have in common with the artist – a free-spirited, maybe even rebellious, bohemian, determined to express his or her independence? But think for a minute and you realise that of course it is perfectly possible to be both a brave soldier and a sensitive artist.
This exhibition at the Arkas Art Centre in Izmir – curated by Károly Aliotti and Sema Olcay – brings together the works of Turkish artists who received their artistic training at military school in Ottoman Istanbul, in particular the Military School for Artillery, the Naval Academy and the School of Military Medicine. The works date from the second half of the 19th century to the 1970s. In fact the idea of art education at military schools goes back further. By the end of the 18th century painting was already an obligatory subject at artillery school. As we learn in Sema Olcay's informative text to the catalogue, the intention was 'not to train students in art' but to equip them for 'artillery, military engineering, mapping'. However, many students took their lessons seriously and later took up careers as artists.
Landscapes, cityscapes and still-lifes – not war – dominate this exhibition. Approaches and quality vary, but most of the paintings rise easily above the level of illustrative description or simple representation to become artwork of notable aesthetic worth. We can highlight several masters. These four oil paintings belong to the Lucien Arkas Collection.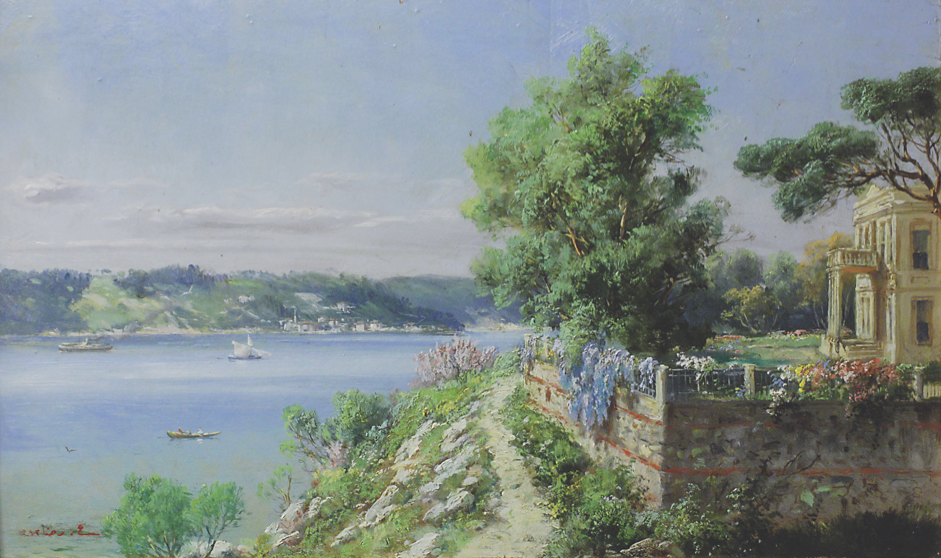 The bright landscapes of Hoca Ali Rıza (1858–1930), with their fine impressionistic touches, please the eye even from a distance, while on closer inspection the fine harmony of their colours becomes even more evident. This view of the Bosphorus, dated 1924 (oil on canvas, 31.7 x 52.2 cm), is from the hills above Çubuklu on the Asian shore.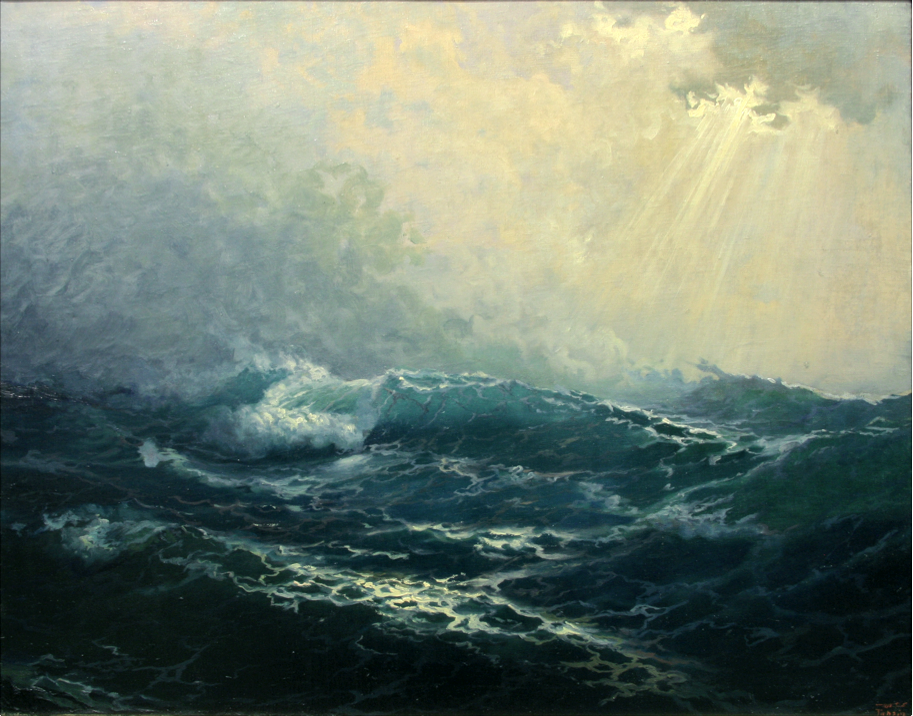 Sunset on the Sea (undated, oil on canvas, 81 x 100 cm), by Diyarbakırlı Tahsin (1875–1937), astonishes the viewer with its rendering of the water's translucency.

Sami Yetik (1878–1945) experimented with formats and compositions, as in this undated vertical landscape with a single tree (oil on panel, 52 x 19 cm).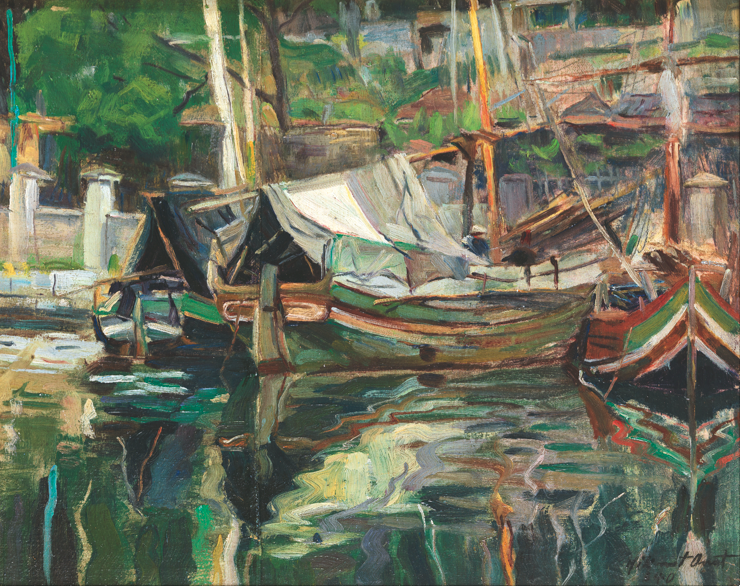 And not to be missed is Boats, by Hikmet Onat (1885–1977), with its almost abstract play of colourful shadows on the water's surface (undated, oil on canvas, laid on board, 35 x 44 cm). They don't teach you that in the army.