From the mouth open wide in mid-guffaw to the two fingers softly securing a cigarette, Ozan Sağdıç's 1961 photograph 'Diplomats' demonstrates how the human form can encompass just as wide and varied a topography as any landscape. Sağdıç is one of 80 photographers whose work is on display in Istanbul Modern's new exhibition People Attract People, which shows Turkey from the early years of the Republic to today through photographs of its people.
The exhibition, which opens on June 2, can present 80 years' worth of photographs thanks in large part to the work of Othmar Pferschy, whose archives were donated to Istanbul Modern by his daughter Astrid von Schell in 2005. As Norman Stone wrote in Issue 35, Pferschy betook himself to Istanbul in 1926 purely for professional reasons, 'simply to photograph an interesting country at an interesting time'. He eventually became one of the leading documentary photographers of the Republican era, introducing the process of state-building in Turkey to an international audience.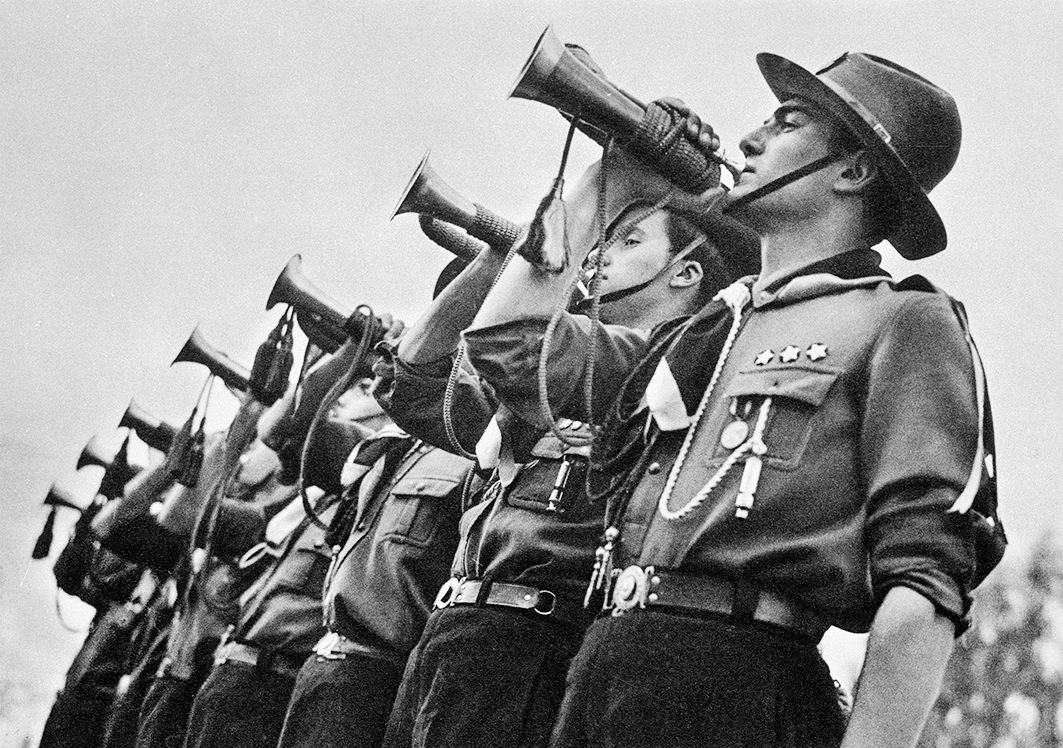 Othmar Pferschy, 'The call of the youth', Ankara, 1936
Istanbul Modern revealed Pferschy's brilliance in his first-ever retrospective in 2006. The current exhibition specifically concentrates on his work involving people, such as the above photograph, 'The Call of the Youth'. Taken in Ankara in 1936, it shows a seemingly endless line of young men in matching uniforms – a representation of how the homogenised mass, rather than the individual, took precedence in the fledgling nation state.

The exhibition travels beyond Turkey's early years, however, giving equal wall space to contemporary artists. Oya Eczacıbaşı, chair of the board of Istanbul Modern, remarks that the show 'features photographs reflecting different periods, contexts and perspectives, and harmoniously juxtaposes a snapshot taken 80 years ago with one from three years ago'.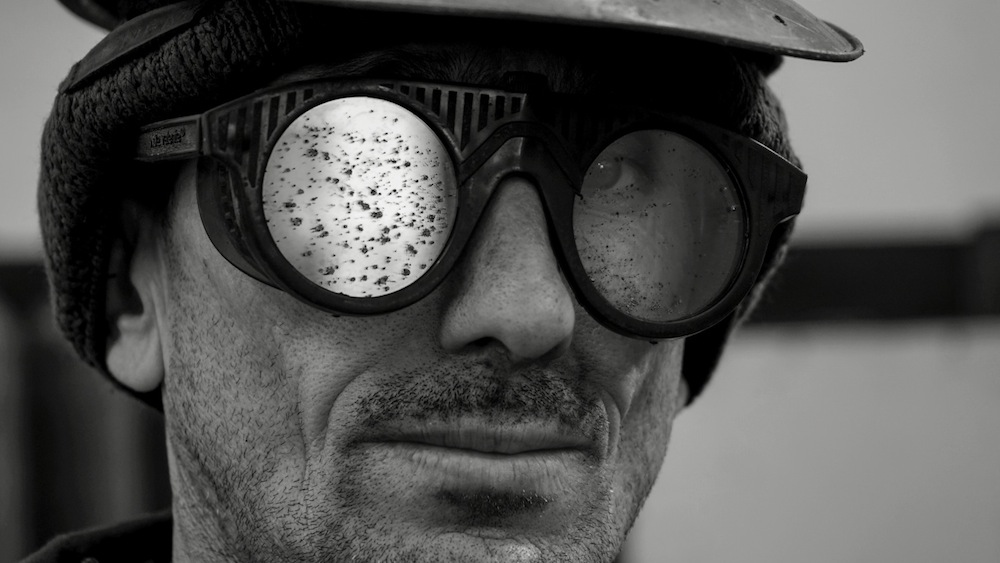 Tahir Ün, 'Vardiya Sonu' ('End of Shift'), Soma, 2014
Tahir Ün's 2014 work 'Vardiya Sonu' ('End of Shift') presents a close-up of a miner from Soma, presumably after a shift searching for survivors of the devastating mine explosion that killed over 300 men. The opaque, reflective nature of one of his lenses reminds the viewer that these portraits do more than reveal something about the subject – they also reflect the photographer's relationship with people, specifically those of Turkey. The various complexities and layers of human life and connection are laid bare for all to see.
'People Attract People' runs from June 2 until December 18. The exhibition is curated by Merih Akoğul and features a selection from the ever-growing Istanbul Modern Photography Collection.
Main featured image: Ozan Sağdıç, 'Diplotmalar' ('Diplomats'), 1961