Imagine leaning in close to a work of art, inspecting it intently, only to find it staring right back at you. This is the unnerving effect of performance art, where a relationship is formed between audience and performer. With the body as the artist's medium, the resulting live actions emerge as a work of art that can be both captivating and communal.
This unique form of art is taking centre stage in Istanbul this fall with a series of performances and events organised by Performistanbul, the first international performance platform in Turkey. Founded by Simge Burhanoğlu in 2015, Peformistanbul brings performance artists together, fosters their practice and promotes their participation in new projects.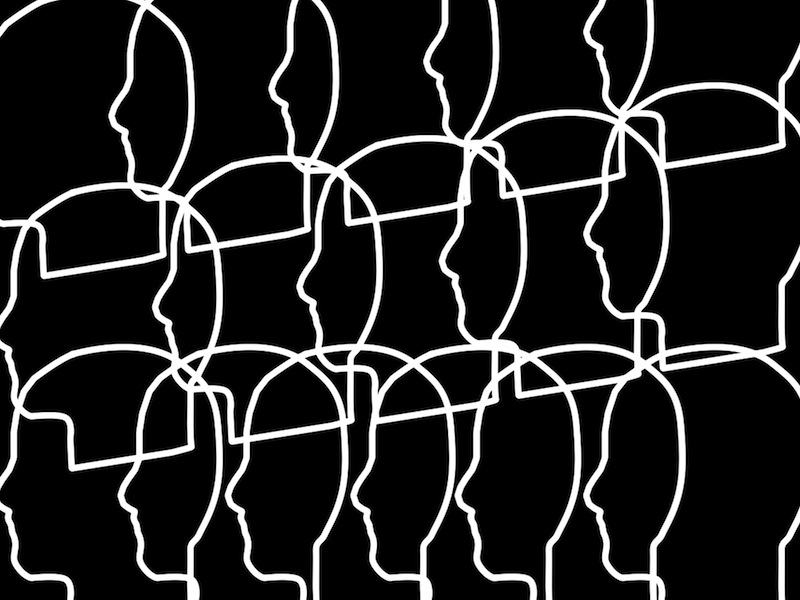 The performers in Murat Adash's work 'Face Time' come face-to-face and body-to-body to test out symmetries and asymmetries of co-presence
One aspect of Performistanbul's work is collaborating with venues and institutions to ensure that performance artists have a space to stage their works. Murat Adash's Face Time, the first performance of the season, will be held at Art ON Istanbul on October 22, a fortuitous pairing considering that the gallery is currently hosting Horasan's solo show The Face is Everything. November will see performances at two other Istanbul galleries: BLOK Art Space and Artnivo Project Space.
Hailing from Turkey and abroad, the participating artists will take a fresh look at contemporary performance art. Many of their works are interdisciplinary, incorporating other artistic elements such as sculpture, video, image, text or spoken word. Adash will work with 10 performers for his work Face Time, which utilises facial expressions, postures and bodily gestures to consider what bodies can and cannot do.
The duo AslieMK (Aslı Dinç and Mustafa Kemal Yurttaş) will incorporate an inorganic object in their work Contact (top image), which will be presented as part of the Performance Night at BLOK Art Space in Çukurcuma on November 11. One of three artists performing simultaneously, AslieMK will exhibit a physical ritual of consecutive recurrences by trading the aforementioned inorganic object back and forth between their bodies.
Gülhatun Yıldırım will be covered in water for her performance
On November 12, Gülhatun Yıldırım will find herself neck-deep in water at Artnivo Project Space. In her piece You are Half Water, the artist explores the borders of her body by trying to move around in a plastic bag filled with water, which will cover her entire body except for her head.
By supporting the growth of performance art in Turkey and encouraging public engagement with this experimental art form, Performistanbul brings performance artists face-to-face with a broader and more diverse audience. It really is art brought to life.
All events listed above are free of charge.