The bid to save the 'lungs of Istanbul' – the city's northern forests – continues. An initiative calling itself the Northern Forest Defence is organising a two-day camp this weekend (September 7 and 8) at a campsite in the coastal village of Riva in Beykoz (above) on the Black Sea.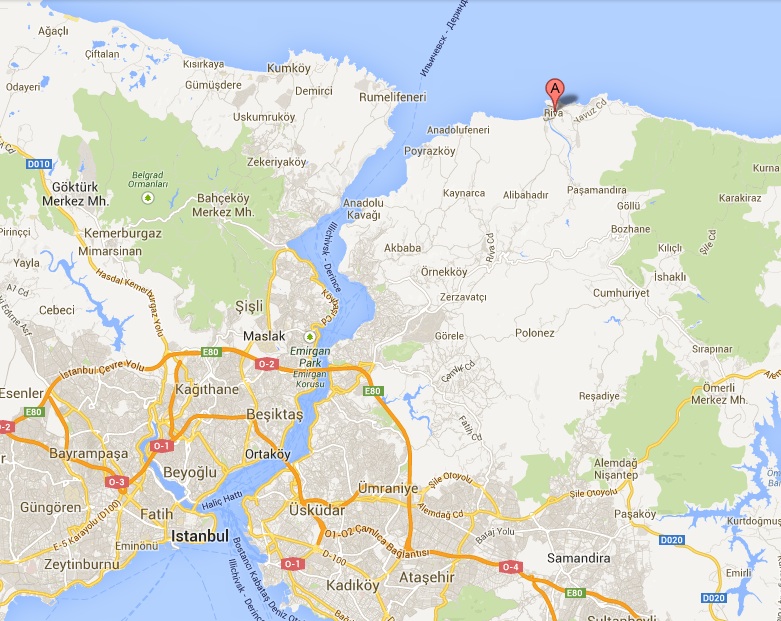 Don't be fooled by the initiative's name – this is not a group of eco-warriors or tree huggers aimlessly protesting. In reality, the group is comprised of institutions and individuals from all walks of life and industries who simply want to protect their city and its natural habitat from such projects as the third airport, the third bridge and Kanal Istanbul (a planned artificial sea-level waterway connecting the Black Sea to the Marmara, which will run through the Riva area).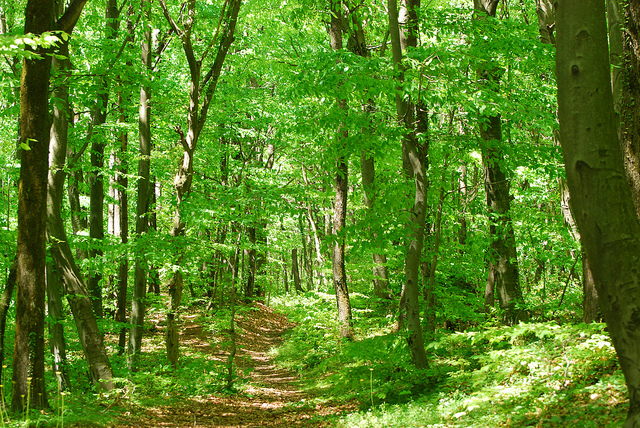 The Belgrade Forest is facing destruction
As millions of trees have already been cut down, the camp will aim to discuss future plans to save the forests, as well as directly examining the cutting areas. There will be forums, workshops and panel discussions, as well as concerts and theatre performances. See below for the full programme.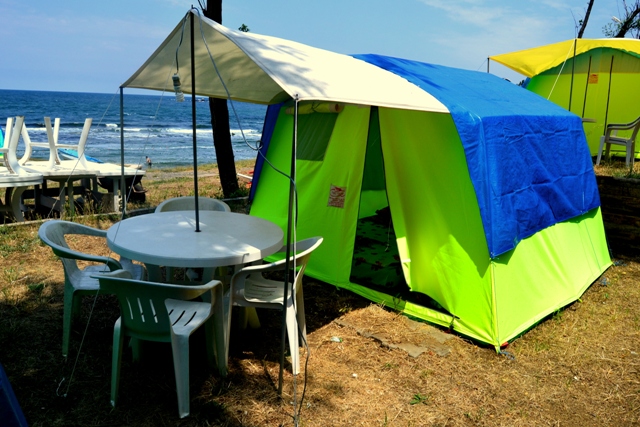 The campsite
Everyone is welcome to attend. Comfortable tents will be available to rent at the site, though you are encouraged to bring food and drinks, and essential items such as mats, sleeping bags, crockery, cutlery, torches, rubbish bags and first-aid supplies to share with others at the campsite. Buses will pick up attendees from various points around Istanbul and take them to the campsite. See below for the bus schedule.

This is an important event in the fight to save the northern forests and will feature some fascinating discussions and workshops. And camping under the stars in this wonderful place – now facing destruction – can only emphasise the vital importance of this fight.
Programme:
Saturday September 7
10.00 – Pick up from Istanbul
12.00 – Arrive at the campsite
13.00 – Lunch
14.00 – Information session and announcements
15.00–16.30 – Workshops
17.00–19.00 – Panel: Mega transportation projects and their effect on the northern forests
Moderator: Çiğdem Çidamlı
Discussion topics: 'Lack of policy in transportation' by Prof. Dr. Zerrin Bayraktar (Yıldız Technical University, Department of Transportation); 'Understanding Istanbul' by Çare Olgun Çalışkan (City Planner); 'Agricultural lands' by Beyhan Uzunçarşılı (Gümüşdere Village); 'Northern forests and birds' migratory routes' by Istanbul Bird Watching Society, Northern Forest Defence and Besim Sertok (Forest Engineer) and 'Watersheds' by Ayşegül Mıhoğlu (Environmental Engineer)
19.00–19.30 – Dinner
20.00–24.00 – Concerts and theatre performances
Music from Karmate, Meluses and Cenk Taner
Plays: Vava and Diren Ağaç (Resistance of Trees) by theatre group Vava

Sunday September 8
08.30 – Breakfast
09.30–12.00 – Northern Forest Defence Forum
13.00–14.30 – Workshops
16.00 – Press statement (cutting area)
17.00 – Buses back to Istanbul
Buses:
Saturday September 7
Bakırköy:
Pick up at the front entrance of Incirli Doğtaş Mobilya (furniture shop) – 09.30
Contact:
Sarıyer:
Pick up at Sarıyer IDO – 09.30
Route: Büyükdere – 09.45; Maslak ITÜ stop – 10.00
Contact: 0507 554 50 99
Pick up at Sarıyer IDO – 09.30
Route: Tarabya Meydan (square) – 09.45; Yeniköy Villa Park – 10.00; Baltalimanı Minibüs stop – 10.15
Contact: 0507 445 84 35
Pick up at the 4. Levent Metro stop –10.00
Contact: 0533 554 04 09
Beşiktaş:
Pick up at the Beşiktaş Demokrasi Anıtı (democracy monument) – 10.00
Contact: 0545 942 42 39
Kartal:
Pick up at the front entrance of the Ahmet Şimşek College – 10.00
Contact: 0536 711 27 47
Maltepe:
Pick up at the front entrance of the Maltepe Meydan Mosque – 10.00
Contact: 0538 956 15 81
Ataşehir:
Pick up at the front entrance of the Ataşehir Migros – 10.00
Contact: 0535 456 89 92
Kadıköy:
Pick up at the front entrance of the Kadıköy Evlendirme Dairesi (marriage bureau) – 10.00 and 13.30
Contact: 0545 203 62 77
Pick up at the front entrance of the Altunizade Capitol – 10.00 and 14.00
Contact: 0533 558 58 99
Üsküdar:
Üsküdar Evlendirme Dairesi (marriage bureau) – 10:00
Contact: 0554 445 45 39
Sunday September 8
Kadıköy
Pick up at the front entrance of the Kadıköy Evlendirme Dairesi (marriage bureau) – 09.00