Although the wonderful Millî Reasürans Gallery in Maçka left it to the end of the year to celebrate 600 years of diplomatic relations between Poland and Turkey, the show it has staged brings the goods. The gallery is hosting Shock Therapy, which brings together works of ten photographers offering a glimpse into photography in Poland of the last 25 years, and consequently, the transformations the country has undergone since 1989.
What I like about this show is that whereas the majority of the exhibitions organised to commemorate the anniversary focused on Poland and the Ottoman Empire (the Distant Neighbour, Close Memories at the Sakıp Sabancı Museum, Orientalism in Polish Art at Pera Museum), this exhibition provides a look into a more contemporary Poland. SALT is opening an exhibition this month that will feature a group of modern art works from the Museum of Modern Art in Warsaw, but whereas SALT's show will be deeply grounded in history and explore religion and spirituality in art, Shock Therapy tackles daily life in Poland through candid photography.
We start with the British-Polish photojournalist Chris Niedenthal's series, which captures the workers involved in the 1988 Polish workers' strike at the Lenin Shipyard (above). The strikes and associated street demonstrations were so massive and shook up the Communist regime to such an extent that many say this is what eventually made Communism crumble.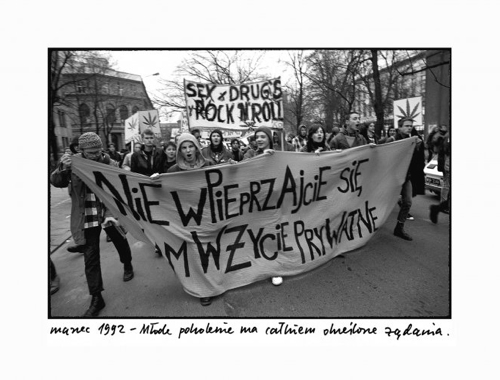 The only female photographer in the mix, Anna Beata Bohdziewicz, shot the 1992 student demonstrations.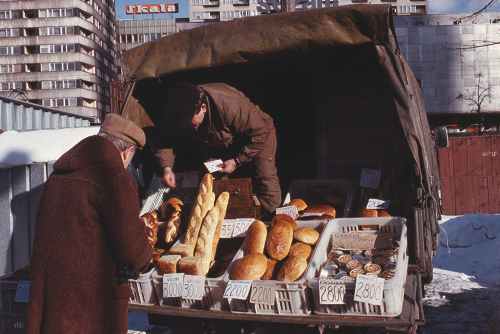 The veteran photographer Tadeusz Rolke – known for his images of wartime Warsaw and of cultural life in post-war Poland and Germany – presents a series focusing on daily life in the early 1990s. The above shows a street vendor by the Palace of Culture and Science on Marszałkowska Street in Warsaw, 1992. As a child of the Soviet Union, these kinds of scenes are very familiar to me.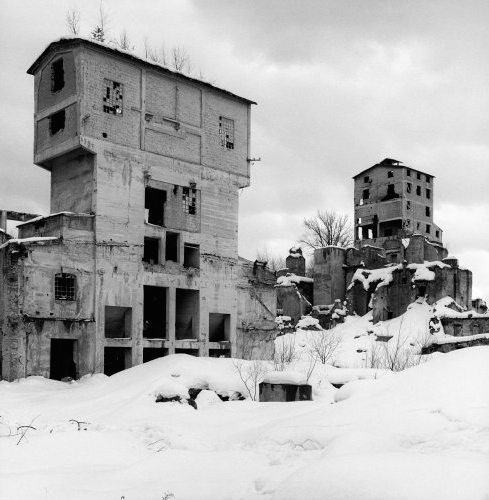 There are images of desolate landscapes such as the one above by Wojtek Wilczyk who photographed a cement factory in snowy Goleszów in 2005.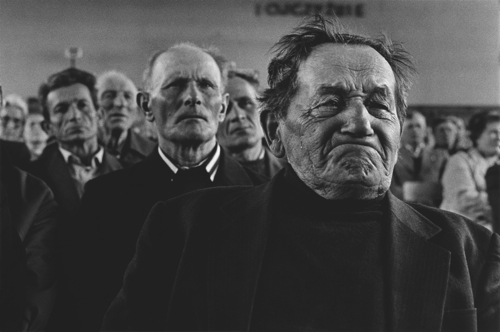 Some of the photographs focus more on the faces rather than the places of Poland. Witold Krassowski black-and-white series Poland During the Transition Period 1989–1997 features shots of village dances, lovers kissing, a fight with a drunk, a beauty contest and a men's social club (above).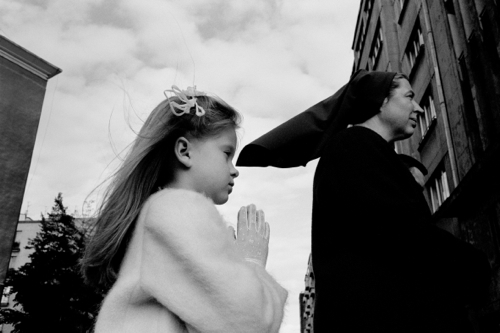 Meanwhile, Wojtek Wieteska got up close to snap a little girl and a nun in Warsaw in 1991.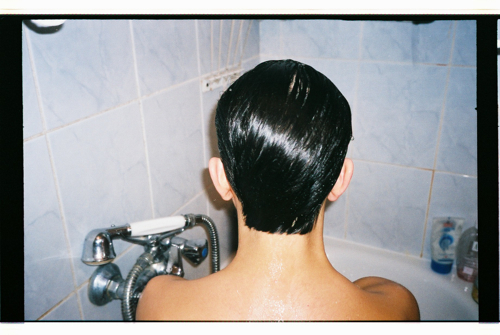 I also really like the series by the young photographer, Kuba Dabrowski, whose oeuvre is concerned with 'first person narrative'. Dabrowski's photographs, all taken after 2005, show Poland as it looks today. In the above photo, he sneaks up on a teenager in the shower (with shampoos from Western brands in the background) and photographs youth in their nighttime hang spots (below).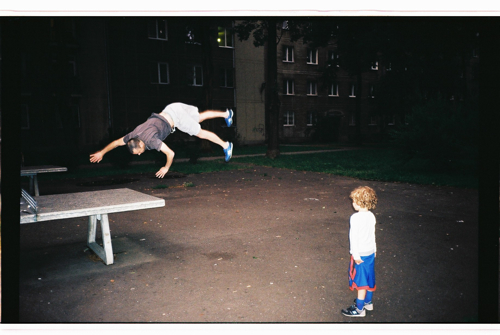 The exhibition runs until November 29, 2014.