A stroll through Gezi Park is so mesmerising that it is easy to forget the drama that lies behind the outflowing of creativity. As a veteran artbook printer put it, what is there left for the coming Istanbul Biennial to offer? The theme this year is protest and public space! Back to the drawingboard, boys and girls.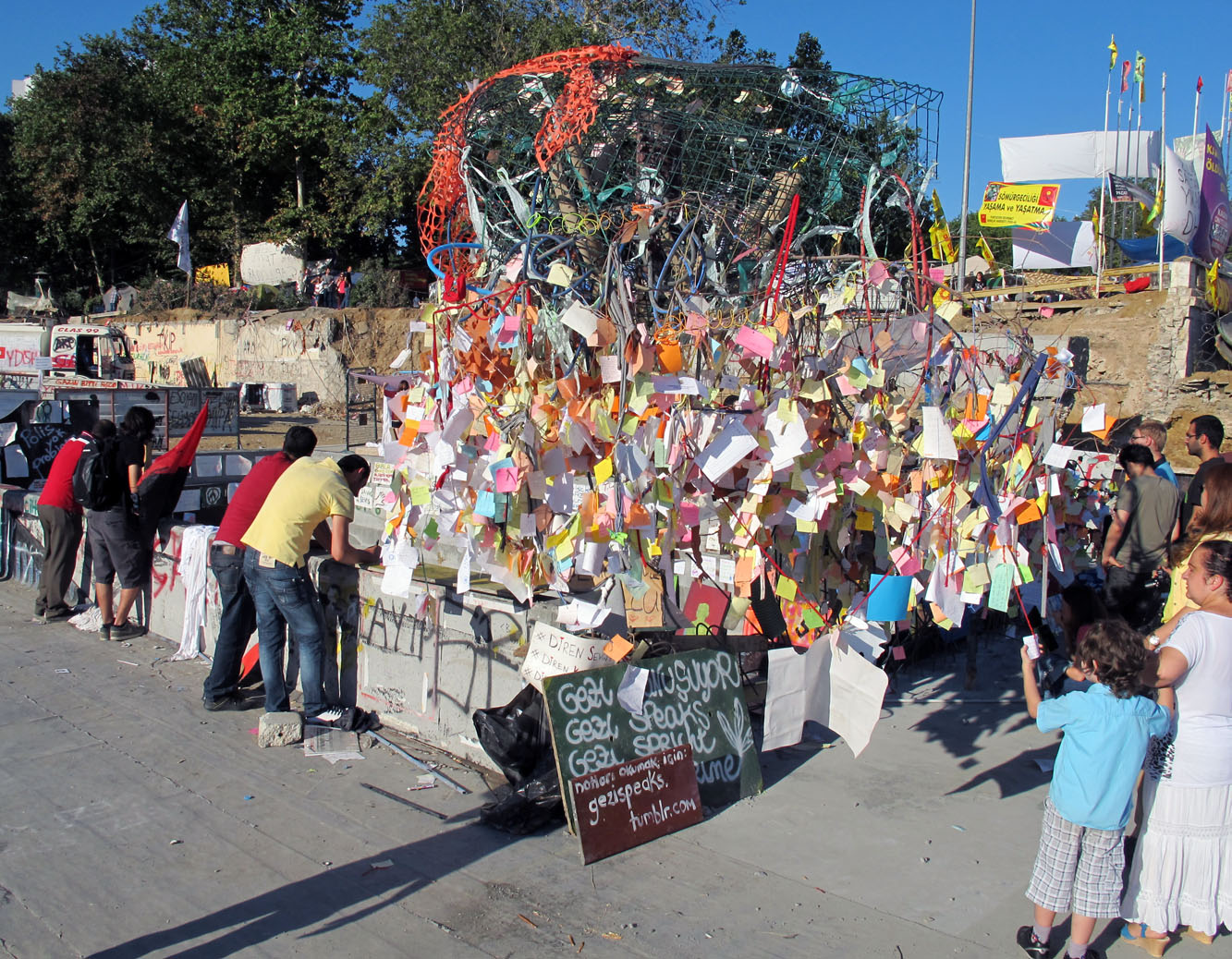 A wishing tree: Gezi konuşuyor, Gezi speaks, Gezi spricht.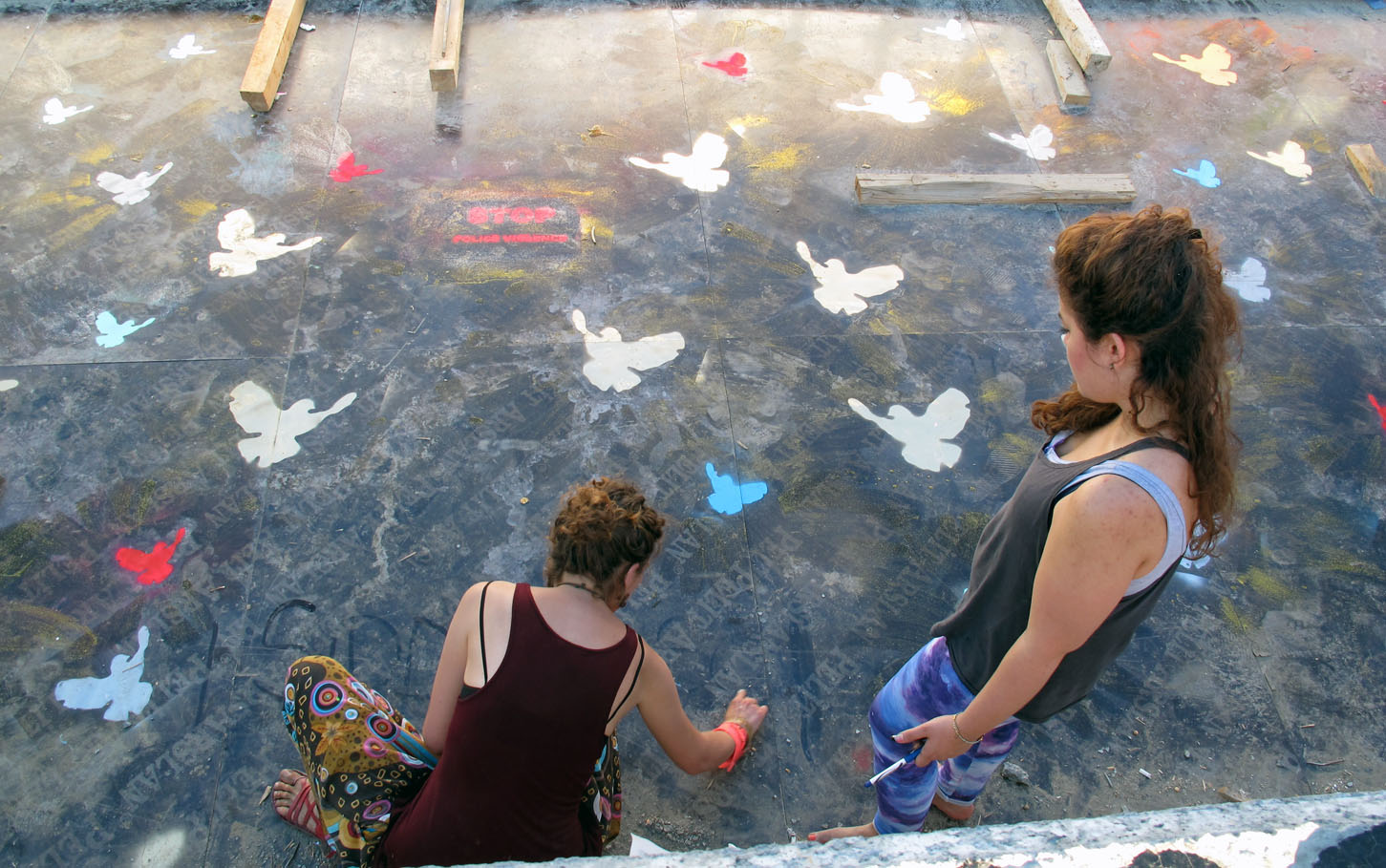 And the wishing well, where doves take fright – scene of some of the worst violence this morning, provoked, many believe, by individual agents provocateurs.