The current exhibition on at the Sadberk Hanım Museum gives visitors a slice of Ottoman life – more specifically, what the Ottomans wore on their feet. Well-laid out over three rooms, visitors can get up close to the magnificent selection of 127 shoes, slippers, boots and clogs, made in bold colours, lush fabrics and decorated with painstaking detail. Here are a few highlights and for more see Connoisseur in Cornucopia 52. Photographs by Hadiye Cangökçe.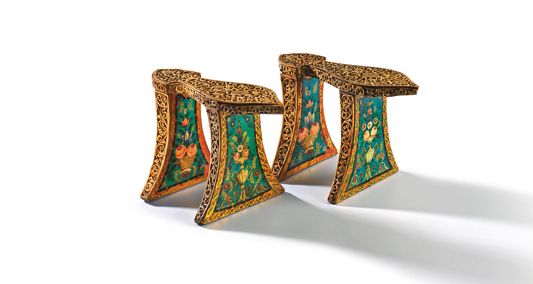 The above shows wood and ivory green nalın (clogs for the hamam) from the 18th century. Clogs were carved from wood and decorated with mother-of-pearl, ivory, silver as well as other materials. The decorations on these were particularly ornate – these ones are painted with vases and baskets of roses and carnations. Widely used in Ottoman daily life, the selection of clogs is an eye-catching part of the exhibition.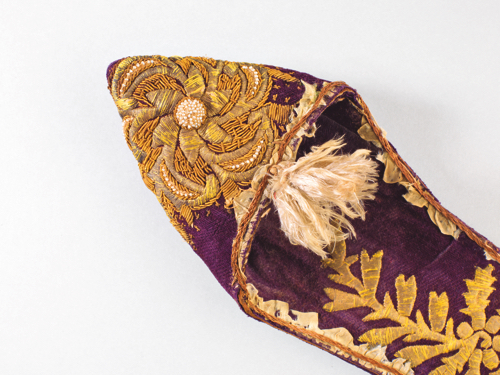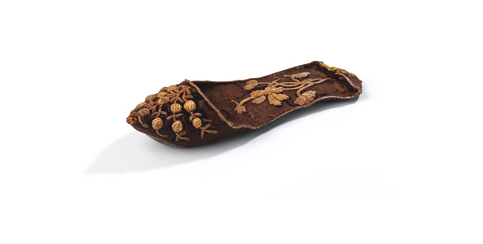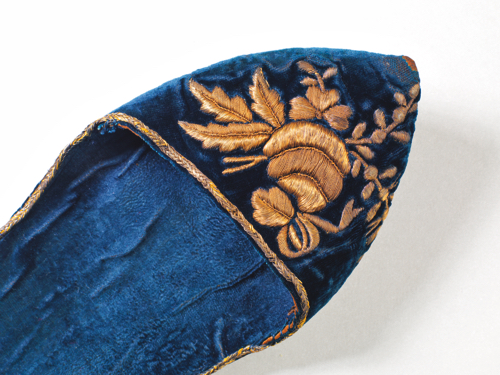 The above three photos show embroidered slippers from the start of the 19th century, in purple, brown and royal blue. When the English writer Julia Pardoe, who came to Istanbul with her father in 1835, saw these, she described them as only covering the toes, with a pointed and raised toe, and as small as Cinderella's shoes.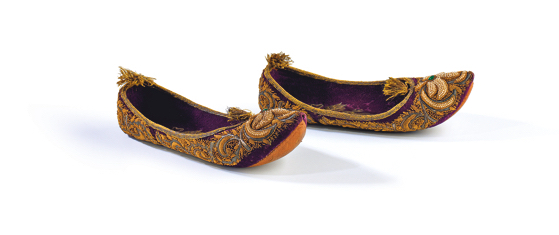 This is an example of another slipper style that would have been typical of Ottoman 19th-century footwear worn in houses. These are made from leather and broadcloth (çuha) and embroidered with seed pearls.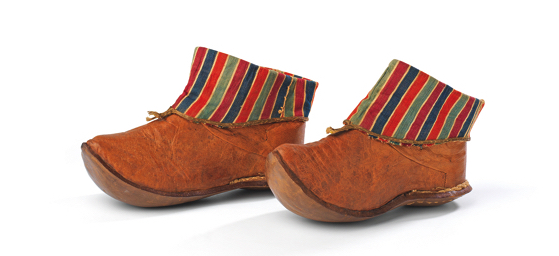 These leather ankle booties date from the late 19th century.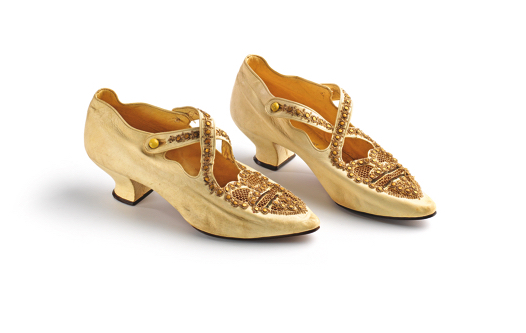 Cream leather shoes from the early 20th century. European-style shoes, such as there (although they were made in Istanbul), were particularly sought-after.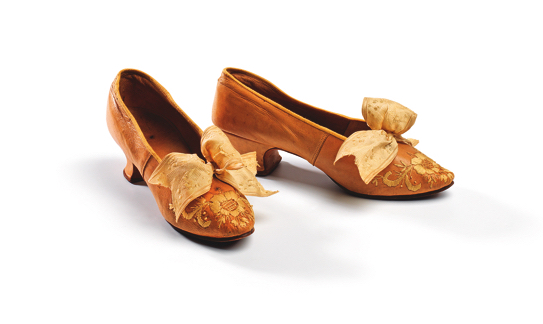 Brown leather shoes decorated with subtle floral embroidery and an ostentatious fabric bow made in the first quarter of 20th century in Istanbul. They also call to mind a French flavour that permeated fashion at the time.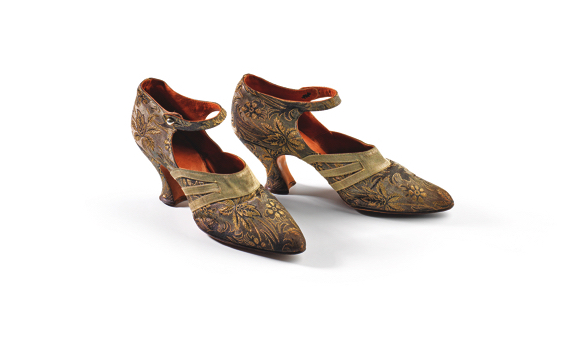 These leather beauties decorated with brocaded fabric would have been at the height of fashion in Turkey during the first half of 20th century.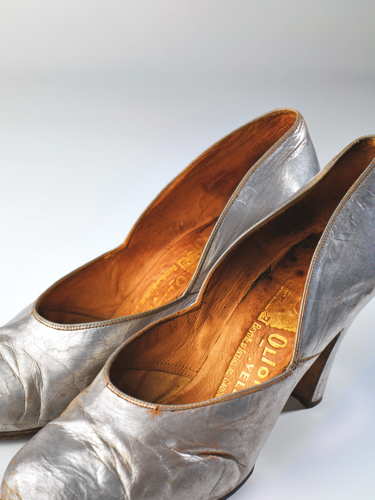 Shoes like these were sold at Beyoğlu's Oliondor store (the brand is stitched onto the lining) and historical photographs tell us these stores were operational in the 1930s. These heeled silver numbers were probably favoured by ladies hitting the jazz clubs in the area.
The exhibition runs until June 30. Order the catalogue here.