In this blog series, we highlight some of our favourite Turkey-related articles and news titbits that we've read over the past month.
'I never thought I'd be saying this, but I'm a big fan of Martha Stewart', writes Robert Ousterhout in a delightful post for the Penn History of Art blog. Ousterhout, a professor at the University of Pennsylvania, recognised specialist in Byzantine architecture, and a regular contributor to Cornucopia, recounts how in 2010 he guided Stewart – 'American television personality, goddess of the hearth, and doyenne of gracious living' – around the renowned painted churches at the Göreme Open Air Museum in Cappadocia. Peppered with quips, the piece is a reminder of why we find 'Professor Bob', as Martha's people referred to him, so charming. Ousterhout will give a talk titled 'Palmyra through the lens of John Henry Haynes' at the Royal Asiatic Society in London on March 28 and will be in conversation with Charlotte Roueché at the much-loved Chelsea bookshop John Sandoe Books on March 30.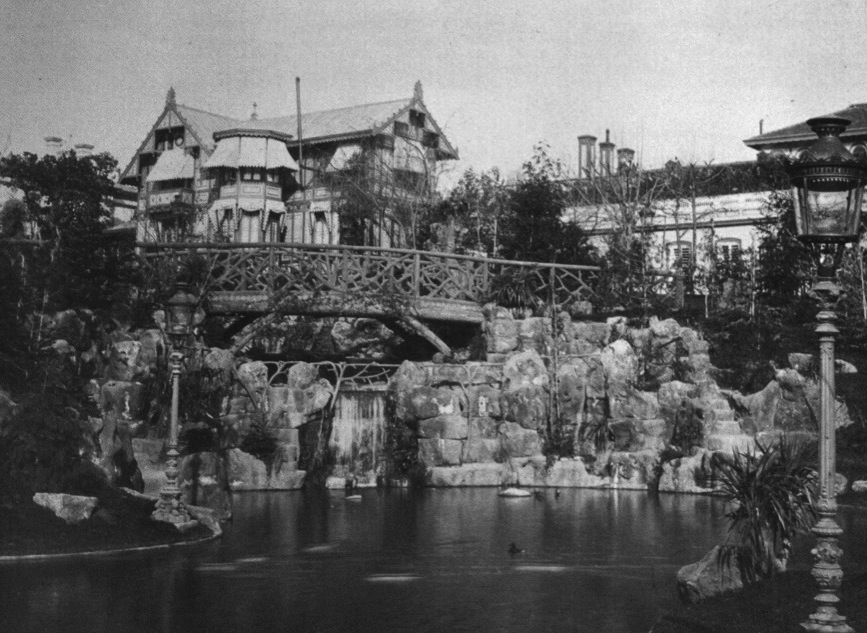 Swedish Pavilion (no longer extant) inside the inner garden of Yıldız, M Thams, after 1889
Members and officials of the late-19th-century Ottoman court had a penchant for prefab chalets. In the February 12 episode of Ottoman History Podcast, Deniz Türker discusses how she stumbled on this curious architectural practice while scouring the archives at Sultan Abdülhamid II's imperial library in Yıldız. Türker, the Fari Sayeed Fellow in Islamic Art at Pembroke College, Cambridge, discovered that this relatively niche fad for imported chalets quickly shifted to widespread local prefabrication, giving more Istanbullus the chance to erect their own chalets in the city's expanding suburbs.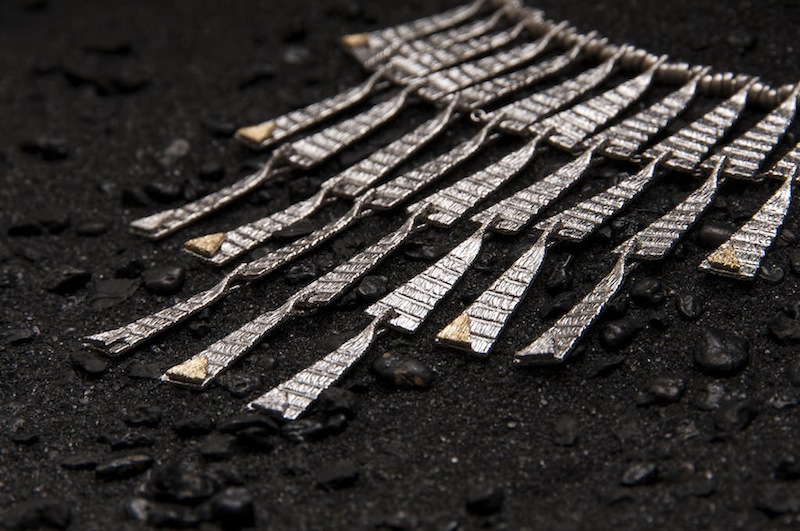 The Arrina necklace is part of the Ninda collection
Hittite history is now wearable, thanks to the jewellery designer Canan Alimdar. Her new accessory collection, 'Ninda', features hieroglyphic designs found on Hittite seals, figures and tablets, reports Daily Sabah.
In an article for The New York Times, Tim Arango looks into the newfound success of Madonna in a Fur Coat, Sabahattin Ali's story of love and longing in a changing world. Ali is now 'the rare literary figure who is embraced with equal ardor by teenage girls and intellectuals', writes Arango. He quotes Sevengül Sönmez, editor and literary historian, as saying that 'readers have needed, for a long time, a book they could love unanimously'.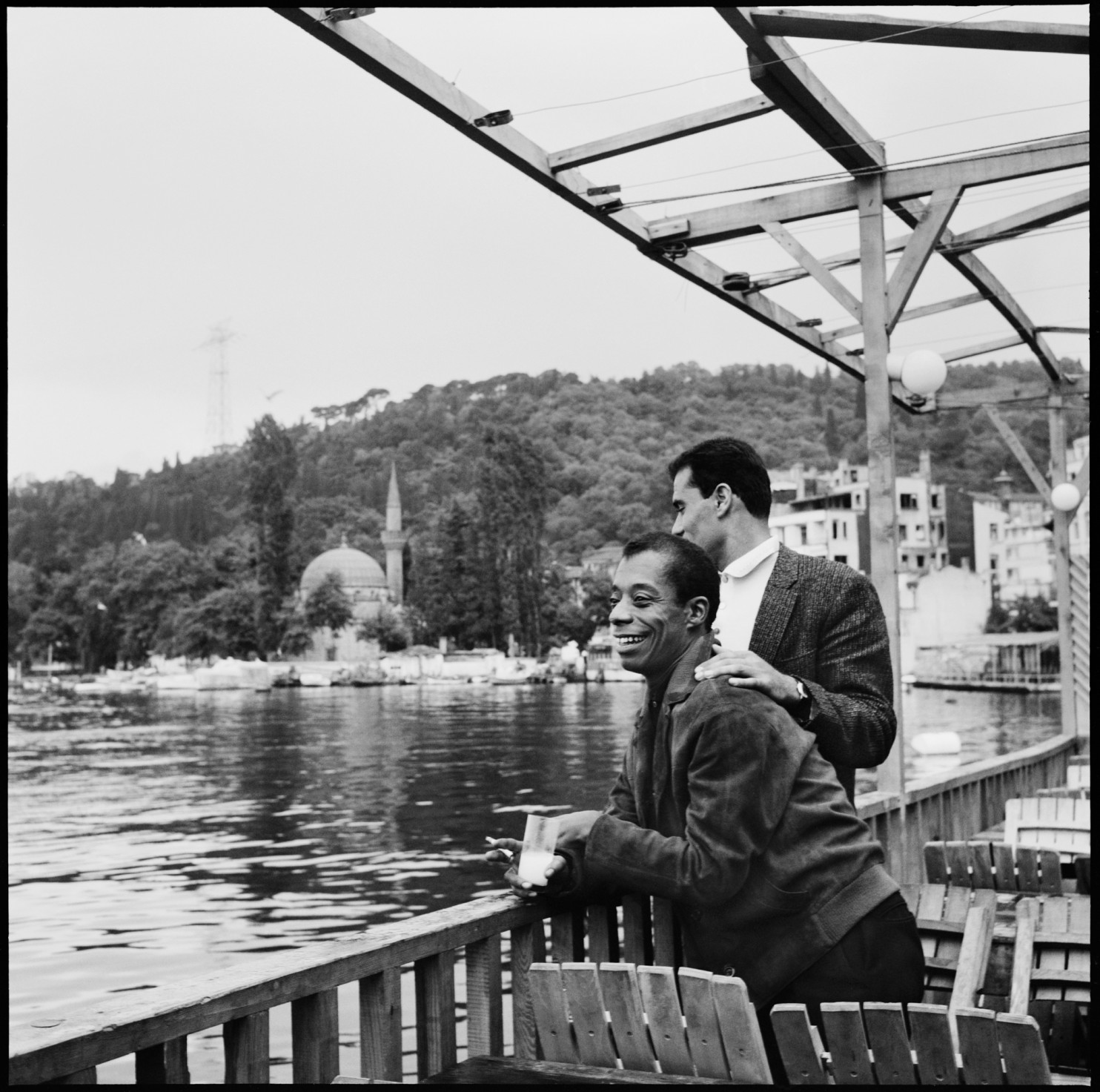 James Baldwin with a friend on the Bebek coastline (Sedat Pakay)
I Am Not Your Negro, the Oscar-nominated documentary about James Baldwin, has ignited a newfound interest in the American writer and social critic. As Kareem Fahim writes in The Washington Post, it is often forgotten that 'Baldwin made an impression in Turkey, too, where he lived off and on for a decade or so, beginning in 1961'. Fahim recounts how Baldwin's sojourn 'was a period of prodigious creative production and collaboration with Turkish artists, in a place he came to regard as a sanctuary – despite Turkey's own political turbulence – from the racism, homophobia and scarring civil rights struggle back home'. Read our review of Magdalena J Zaborowska's book 'James Baldwin's Turkish Decade' in Issue 45.
In an article for the London-based youth fashion and culture magazine Dazed & Confused, Siné Buyuka writes about how venues in Istanbul – once seen as a rising star of the international live-music circuit – are finding it difficult to attract international acts in the wake of multiple terrorist attacks. Many on the music scene find it frustrating that Turkey is saddled with such a negative image. But, on the plus side, international musicians' cold feet have 'opened up space for local acts to flourish'.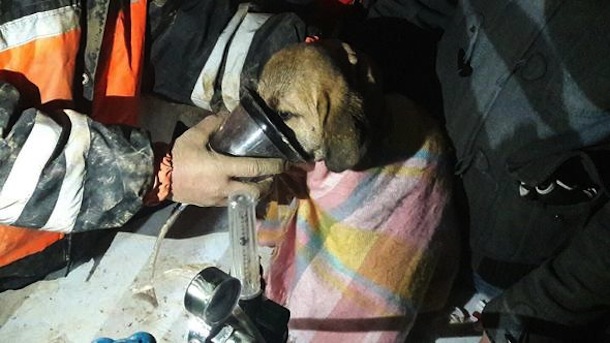 The famous pup shortly after he was rescued from an Istanbul well
February saw more proof that Turks care passionately about their four-legged friends. First there was the spectacle of a puppy falling down a well in Istanbul, well documented by Hurriyet Daily News. The 10-day rescue operation ended in dramatic fashion when a group of high school students built a robotic arm to rescue the poor pup. Their gumption did not go unnoticed – the students received an invitation to visit the prestigious Robotics Laboratory at Stanford University.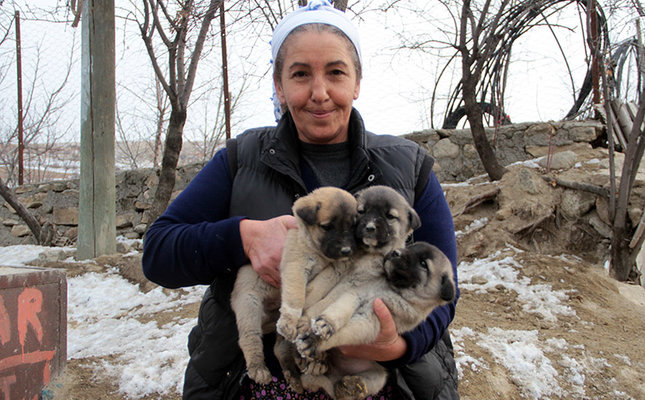 These cute puppies in Denizli will be well fed this winter, thanks to a social media campaign
Nine puppies in eastern Turkey have a lot to be thankful for this winter. After their mother's milk ran dry, a woman from the small village of Denizli put out a call on social media for donations of dog food. In response to her pleas, 'puppy-loving philanthropists, mostly from Istanbul, Ankara, and Bursa, sent a total of about one ton of dog food to the village', reports Daily Sabah.
Kedi, the poignant documentary about Istanbul's street cats, won over critics during its run in the US and Canada. In a review for National Public Radio (NPR), John Powers writes that the city's cats 'give the people around them a vision of another freer, wilder, more spontaneous form of life, one that can be easily lost in a huge, stressful, rapidly modernizing place like Istanbul'. Read more about the wider release of 'Kedi' on the blog.