In this blog series, we highlight some of our favourite Turkey-related articles and news titbits that we've read over the past month.
'Snow in Istanbul always feels magical,' writes Tim Arango in The New York Times. He documents how last month's blizzard, the heaviest snowfall in Istanbul since 2009, came as a soothing balm for the city's shell-shocked residents. Arango weaves Orhan Pamuk's observations into the piece, such as his comment that Istanbul is 'always caught unawares, greeting each snowfall as if it were the first'. Yet for me the snow-covered city brings to mind another artist: Nuri Bilge Ceylan. His wide-angle photographs of snow falling in Sultanahmet and on the Golden Horn shoreline are spellbinding. Some of these works are on view at his solo show at Dirimart Nişantaşı (closing March 5).
The freelance journalist Joshua Kucera kicked off his 'Edge of Europe' series for the food, music, and travel website Roads & Kingdoms by reframing the tired cliché of Istanbul as bridge between East and West. The central question of the series, namely how ideas of East and West influence people living along the continental border between Europe and Asia, is compelling, even if his approach to the issue in Istanbul occasionally comes across as trite, not least when he asks Istanbul residents riding a ferry from 'Europe to Asia' whether they consider Turkey as part of the West or East. His exploration of the cultural and political significance of the distinction between Europe and Asia, which touches on the modernisation efforts of the Ottoman Empire, is more fruitful.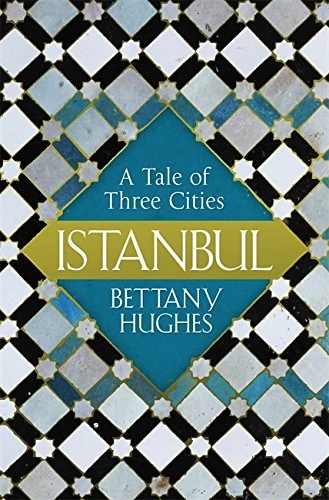 Moving beyond the designations of East and West, the historian and author Bettany Hughes writes in her book Istanbul: A Tale of Three Cities that 'to know Istanbul is to know what it is to be cosmopolitan – this is a city that reminds us that we are, indeed, citizens of the world'. In his book review for The Guardian, Justin Marozzi writes that Hughes 'populates her three cities of Byzantium, Constantinople and Istanbul with a rich and dizzying cast of ordinary and extraordinary men and women'. In this 'life-filled and life-affirming history, steeped in romance and written with verve', Istanbul has found 'a sympathetic and engaging champion'. 'Istanbul: A Tale of Three Cities' is available from the Cornucopia bookshop.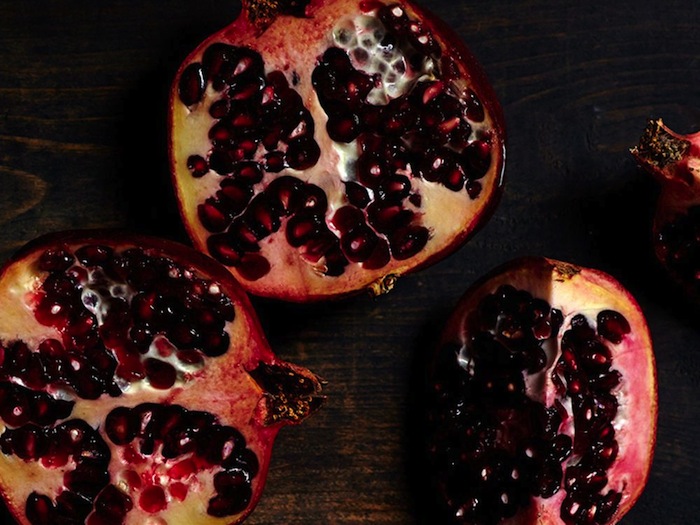 The food and travel writer Robyn Eckhardt, a woman who 'hunt[s] down specialty ingredients [in Turkey] the way some visitors shop for rugs', provides a primer on nar ekşisi (sweet-and-sour pomegranate molasses) in the cooking, food and travel website Saveur. Her best tip? When shopping at a farmer's market in Turkey, 'you should ask to taste before you buy, and observe the molasses as it is poured from bottle to spoon: when the mouth of the bottle is tilted up the flow of molasses should break cleanly. If the stream "stretches" like honey the molasses contains added sugar.' Read more about this jewelled winter fruit in Issue 5.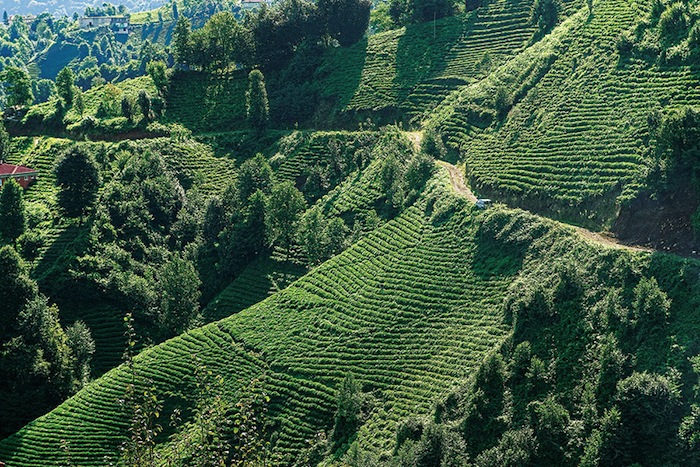 The tea terraces of Rize
Tea drinking is a way of life in Turkey. So I was surprised to learn that its cultivation and consumption is a relatively recent development. In one of her columns for Hurriyet Daily News, the food writer and researcher Aylin Öney Tan delves into the history of tea in Turkey. Nowhere near as popular as coffee in the Ottoman Empire, tea was mainly imported by individuals on a small scale. It was only with the founding of the Turkish Republic that tea came to the fore. A law passed in 1924 called for the cultivation of tea in Rize, and by the 1950s and 60s 'tea had become the foremost product of the Black Sea region'.
In an article that first appeared at the end of December on the British Library's Asian and African Studies blog and was republished by Scroll in early January, Michael Erdman explores the routine practice of printing Ottoman Turkish in scripts other than Arabic. Erdman, curator of the Turkish and Turkic Collections at the British Library, includes examples of documents with Turkish written in Greek, Armenian and even Syriac alphabets. While his focus is on how minority communities dealt with questions of script, orthography and language, he notes that 'perhaps the most vibrant discussions were held about the majority language itself' as it related to issues of identity, power and connectivity.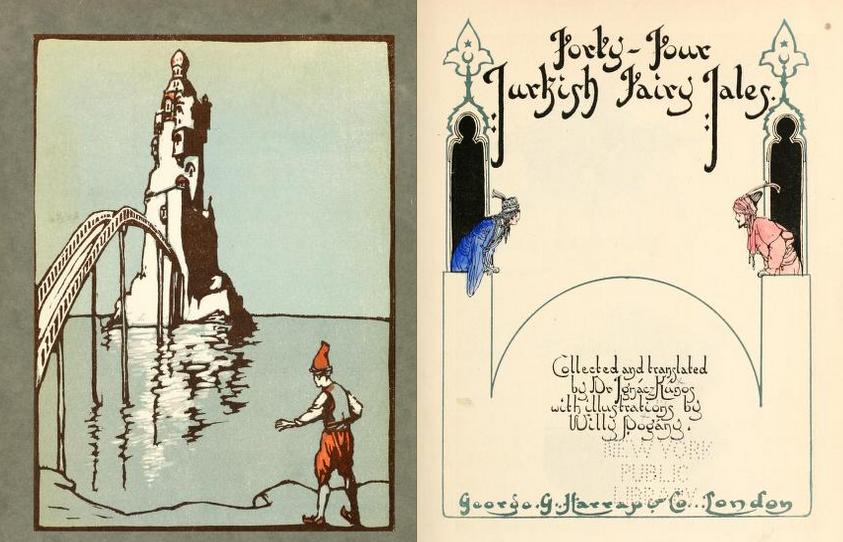 Last month I stumbled upon a digital copy of the Hungarian-born linguist Ignác Kúnos's 1913 collection of Turkish fairytales on The Public Domain Review, an online journal highlighting works that have fallen into the public domain. The blog post accompanying this elaborately produced volume, beautifully illustrated by Willy Pogany, points out that Kúnos sought to disabuse his readers of any Orientalist notions by describing the stories 'as being closer to the fairytales of European tradition than those in Arabian Nights'.