'Rewarding reads' is a new feature on the Cornucopia blog. In this series, we highlight some of our favourite Turkey-related articles and news titbits that we've read over the past month.
Kornelia Binicewicz is at it again, filing more gaps in the history of the Turkish music industry (she previously wrote about Turkish female singers of the 1960s and 70s for Reorient, a Middle Eastern arts and culture magazine). Her article in The National documents the rise of the music label Uzelli Kaset in Frankfurt, best known for selling cassettes featuring popular Turkish musicians (such as Zeki Müren, pictured above) to the city's Turkish guest workers. The trajectory of Uzelli – speedily adapting to the needs of the market – reflects the lives of those immigrants with one foot in Germany and the other in Turkey.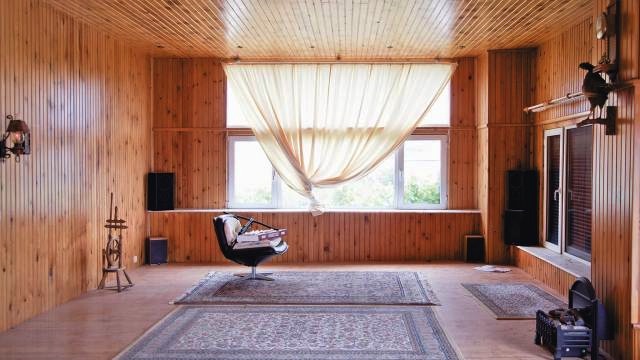 The interior of a house in Kayseri (Photo: Stefanie Bürkle/VG Bild-Kunst.de)
Turkish guest workers were also the subject of a recent episode of Section D, Monocle's design podcast. In it, the Istanbul bureau chief looks at homes built by former Turkish guest workers after their 'definitive return' to Turkey and the elements of German design integrated into these buildings. The subject may sound familiar to Istanbul readers – SALT Galata hosted an exhibition this past summer based on the same research.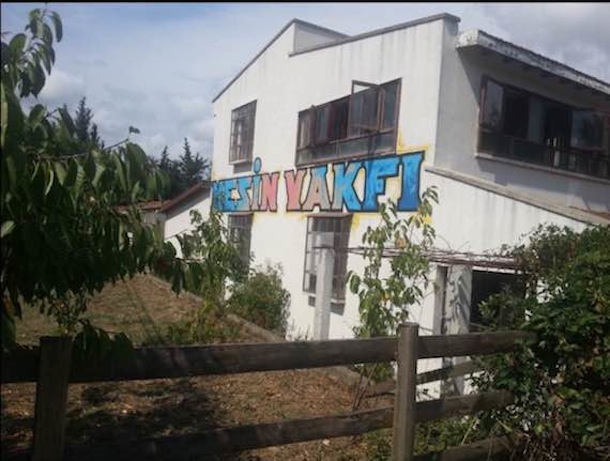 Kaya Genç wrote a long-form article on the stubborn provocateur and humorist Aziz Nesin for the online literary magazine The Millions. He reminds readers of the shading in Nesin's actions, the grey area he lived in, arguing that 'the nuance Nesin represented so passionately amidst all [his] contradictions [is] worth fighting to preserve'.
Moving away from the absurd and closer to mainstream comedy, Reuters published an article about a former Ottoman prince who has made a name for himself as a funny man. Naz Osmanoglu, a British comedian and member of Turkey's former ruling family, performed his first stand-up gig in Istanbul in early October.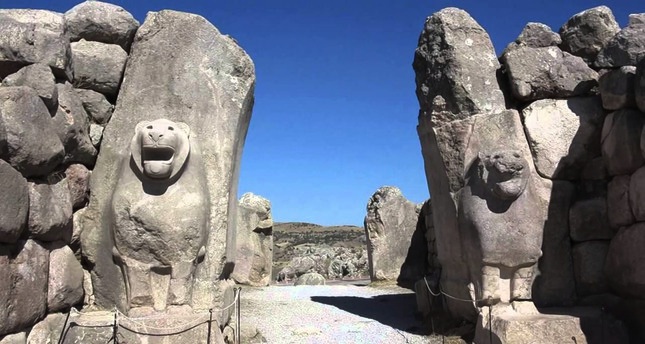 The Lion Gate is located at the southwestern entrance to Hattusa
In travel-related news, Daily Sabah reports that there are plans to build a Hittite village theme park close to Hattusa, the most important Hittite site in Turkey. Officials hope that the chance to experience how the Hittites lived 3,500 years ago will draw more visitors to the site in central Anatolia. The idea of living ancient history seems a bit far-fetched, but we'll take it over the fake British high street, complete with Marc Spenger and Selfridgez, in Hisarönü, a town near the gulf of Fethiye. Atlas Obscura has an article on this surreal spot, which has flourished as a vacation hub offering all the comforts of home for Brits on package holidays.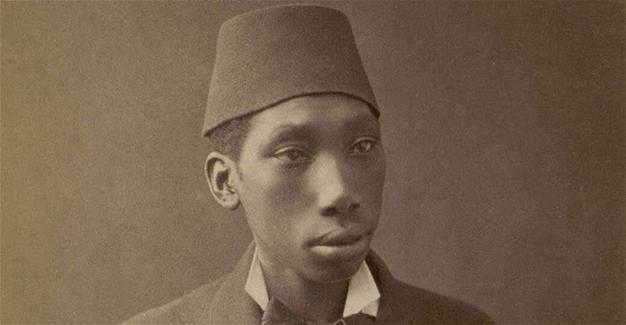 A eunuch of the Ottoman sultan (Photo: Pascal Sebah, 1870s)
William Armstrong's Folded Corner column in Hurriyet Daily News, where he reviews a new Turkey-related book each week, is a must-read for anyone with an interest in the country. At the end of October, Armstrong wrote about The Black Eunuchs of the Ottoman Empire: Networks of Power in the Court of the Sultan by George Junne, a 'pioneering work that casts light on a fascinating but shady subject'.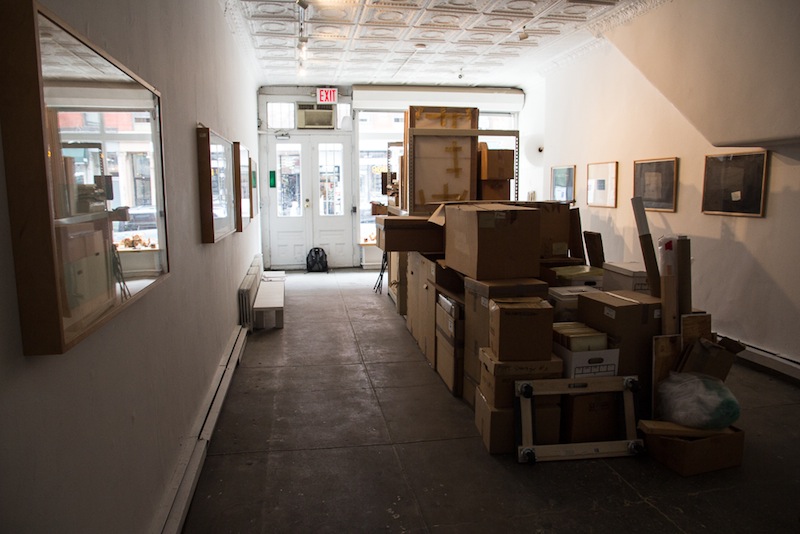 Installation view of 'Half of What's There' at Recess (week 2), 2014 (Photo: Mira Friedlaender)
Though not published last month, we read this interview with Mira Friedlaender in October. Mira is the daughter of the artist Bilge Friedlaender and a co-curator of Words, Lines, Numbers at ARTER, her mother's first solo show since she passed away in 2000. In this piece Mira discusses her residency at Recess in New York, during which time she 'undertook the excavation of her mother's storage as her own conceptual piece, Half of What's There, examining what it means to make, to inherit and to own art'. 'Words, Lines, Numbers' is on display until January 15.
Cappella Romana, a vocal ensemble based in Portland, Oregon, performed a programme of Byzantine music in an acoustic setting imported from Istanbul, reports SFGate. Members of Stanford's Center for Computer Research in Music and Acoustics engineered an auditorium at the university to replicate the distinctive sound of the Aya Sofya.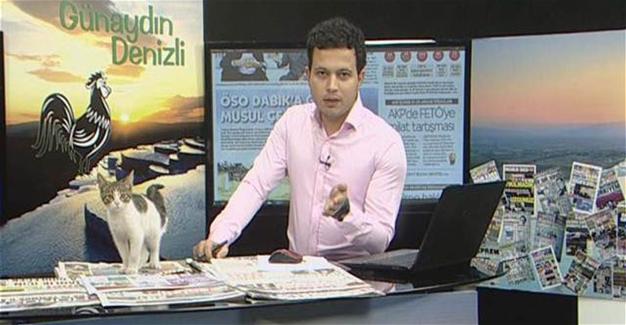 Not a month goes by in Turkey without some amusing anecdote about the country's cat population. In October it was a stray cat making a surprise visit to the live television programme 'Good Morning Denizli', presented by Kudret Çelebioğlu. Although Çelebioğlu initially took the incursion in his stride, Hurriyet Daily News reports that he eventually had to call for help 'after [the cat] sat on his laptop'.