For an immensely satisfying and perfectly formed exhibition, I urge readers to visit Yurdaer Altıntaş's 80th birthday show at the Işık Gallery in Teşvikiye (closes April 30). Altıntaş, born in Kars to a Turkish officer of Cretan extraction and a Polish mother, is one of the fathers of modern Turkish graphic design and founder of the Turkish Society of Graphic Designers, in short the Tom Eckersley of the Turkish graphic arts. The show includes more than 40 of his superbly graphic posters. They range in style from stark silhouettes of the post-war period – Picasso- and Léger-esque, Avant Garde lettering – to the more complex collage manner of recent years.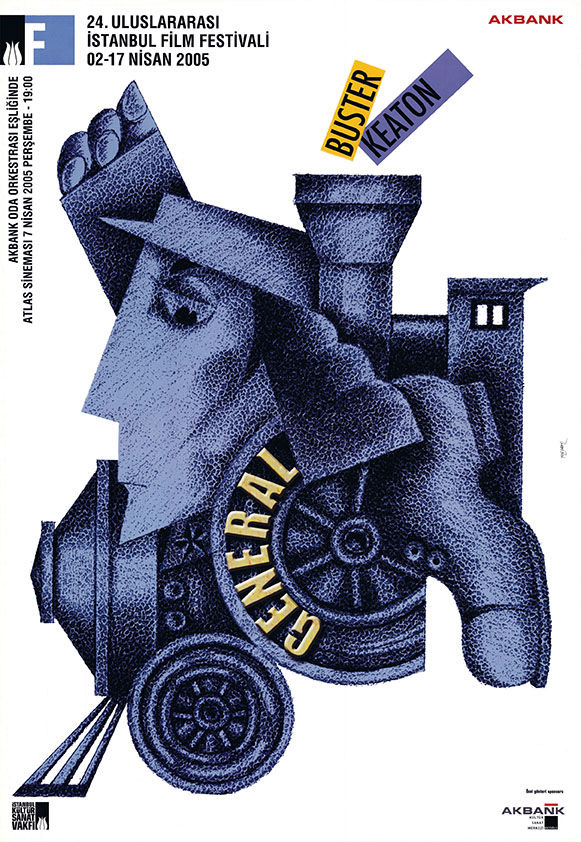 Many were made for plays and films – Altıntaş produced no fewer than 30 posters for the Istanbul Film Festival between 1993 and 2009.
After graduating from the Istanbul Academy of Fine Arts in Fındıklı in 1957, Altıntaş worked for a while as a freelance poster designer. He held his first solo exhibition at the Turkish–German Cultural Centre in 1964, but international recognition came when his works were published in the German magazine Gebrauchsgraphik. In 1976 he started tutuoring at his old academy, where he became a complete inspiration to generation after generation of young designers ('unbelievably motivating' is how one former student described him). As he says in the interview made for TRT 2 (see below, but sadly only in Turkish), helping students has given him as much creative satisfaction as creating works of art. For me this idealism shines through all of his work.
Altıntaş retired from his chair as professor at what by then was Mimar Sinan University in 2002, and lives today in Polonezköy, a village which clings to its Polish identity on the wooded hills above the Asian shore of the Bosphorus – thanks to his inspiration is quickly becoming a wooden sculpture park.
This is art with a message, a true meeting of meaning and extremely graphic sensibilty.