The Beshara School at Chisholme House in the Scottish Borders hosted its first International Rumi Festival last weekend (August 2–4)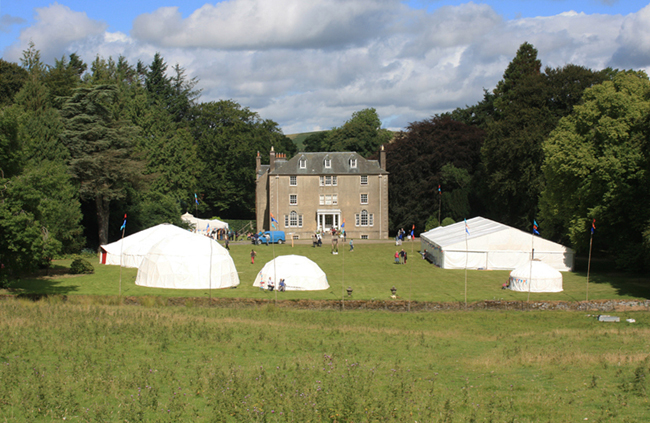 The artists, musicians, performers and guests numbered well over 300. Yurts, geodesic domes and a circular pavilion transformed the lawns of this beautiful Georgian estate high in the Border hills into a fantastical encampment.


Hal Wynne-Jones brought along his vast multi-bay wedding yurt as a venue for theatre and music. See Cornucopia 10, 1996, for an early article on Hal's yurts, whose construction he now teaches to other enthusiasts. While Chisholme's own 12-post pavilion served as a tea tent, Cornucopia's food-writer Christopher Ryan had his own Damascus Drum yurt, wildly decorated with rugs and textiles, in which he served Turkish coffee, signed copies of The Story of the Damascus Drum and even slept overnight.
Cornucopia was set up in the Books Tent, a splendid canvassed geodesic dome. How interesting it was to arrange books and magazines in a circular space, when we are so used to four walls! In fact, circles and circling emerged naturally as a theme for the festival.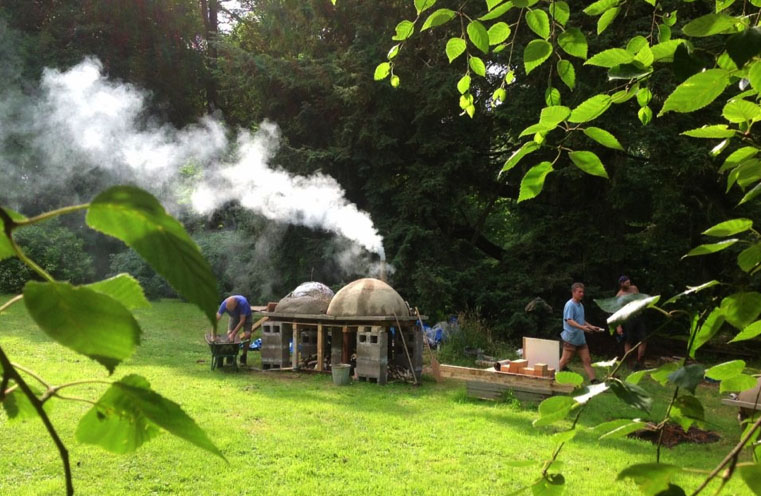 There were domed clay ovens for cooking pide, built and attended to by our Crimea Guide contributor Robin Thomson, and showings of Diane Cilento's 1973 film Turning, tracing the evolution of devotion from the mother goddesses of Çatalhöyük through to the Mevlevi sema.

Kudsi Erguner's solo ney concert on the opening night reached sublime heights and depths. And the final concert, with Arthur Brown performing his iconic Fire, took on fresh nuances, reminding us of Rumi's fire of love, and indeed of the fire needed to open the ney reed before it can be played.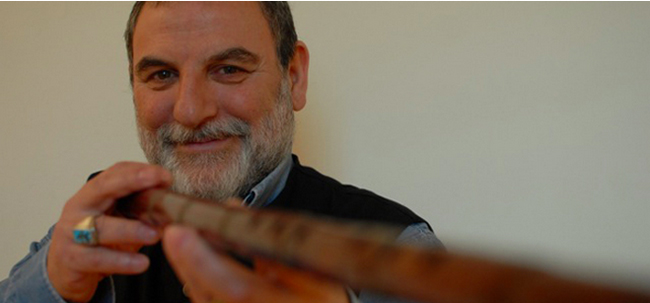 Bahar Aykaç from Gallery Park Art Istanbul presented paintings by Colin Looker, and Ismail Acar produced a backdrop of exquisite paper-cut veined leaves. Alan Williams spoke eloquently on his work translating Rumi's Masnawi, published by Penguin as Spiritual Verses, and Muriel Maufroy described the writing of her love story, Rumi's Daughter.
Thanks to the Beshara School for hosting this event, fully in the spirit of Rumi's invitation: 'Come, come, whoever you are...'