The cushioned seats of the Cafe Liseliler, next to the Sadberk Hanım Museum, are cheap and cheerful, but the çay and menemen are particularly excellent, and the broad sweep of the Bosphorous in front of it is sensational. Refresh yourself, because the Sadberk Hanım's Traces of Ancient Ages exhibition demands more than a cursory look.
Those enslaved to paronomasia will look in vain for ancient horse harnesses, but no one else could possibly be disapointed by the richness of the objects displayed – jewellery and coins, pottery and cult objects are all here. This is Turkey, so ancient ages is not an overstatement; the collection starts with the Neolithic age and continues to the Byzantine, via the Assyrian Kings, the Urartian Gods and a Hellenistic vase or two.
What strikes one most about this exhibition is its detail. Not that the exhibition is colourless – far from it. From the intense orange glaze of the fierce nose and eyebrow arches of a Chalcolithic female-formed vessel to the ravishing emerald glow of a tiny bottle from the Roman Imperial period, there are objects here that will catch the eye – but the excellence of the display cases allows magnified perception of the little things.
The Early Chalcolithic peoples may have carefully graded their glaze terracotta to black, but by the Middle Bronze Age trade was advanced enough to create a partridge-shaped rhyton of intense and evocative beauty, with a quiet grey glaze and ridged tail and the sturdy head calling out for a hand to hook around it and lift it to the lips of a Western Anatolian king. This ergonomic refinement contrasts strongly with the happy gormlessness of the ram-shaped rhyton from the late Bronze age in the next case. Travel round one side of the room, and the attention is caught by another partridge, this time from Corinth, a painted aryballos of the 7th century B.C., and finally a bronze pigeon lamp from the Byzantine period appears, with bronze, deeply ridged feathers and a staring hinged head in its back which can be flicked up so that oil may be poured in.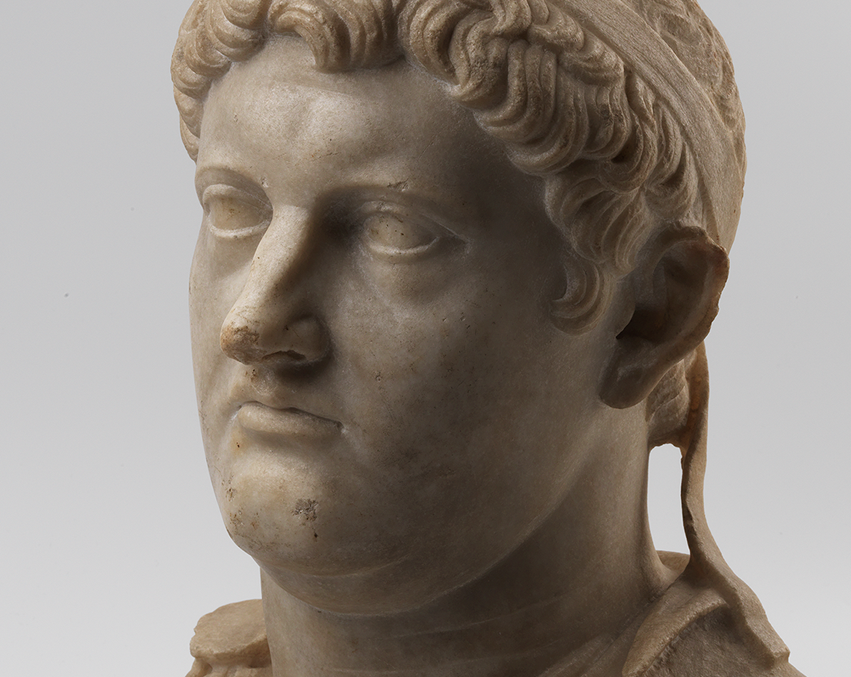 These delightful objects are surrounded by capering horses pulling chariots on a solidly-cast bronze quiver from Van, Oriental lotus on a fine black-figure olpe from Attica and a stolid looking bust of Philetairos, founder of the Attalid dynasty of Pergamon (above). The broad historical sweep of the exhibition, and the finely written introduction to each ancient age, makes it well worth a trip up the Bosphorous.