This year's Young Photographers Award exhibition opened at the Mimar Sinan Art Gallery (at the Mimar Sinan Fine Arts University, Fındıklı Campus) on Monday. Dealing with a wide range of topics, from traditional customs to coming of age, the award once again highlights the talented pool of young photographers in this country. Not surprisingly, urban renewal was a popular subject, with one runner-up and some of the nominees tackling this issue that is clearly tugging at the heartstrings of Turks of all generations. The entries for last year's award captured the 'underlying feeling of melancholy and loss in the face of the rapid modernisation and change taking place in Turkey today' – and it seems this year is no different.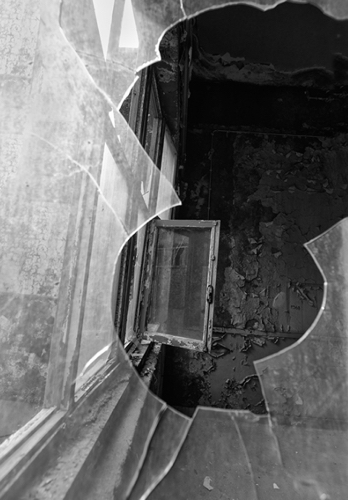 Sara Yazal of Kocaeli University took first prize for her series 'Loneliness of SEKA' (above and main). She captured the now derelict building which housed SEKA, Turkey's first paper factory. The government shut the factory in 2005 due to rising costs in production, which resulted in 734 workers losing their jobs. The workers staged a protest and refused to leave the factory where not only they, but their fathers and grandfathers before them, worked. 'Besides their families, the factory was all they [the workers] had,' says Yazal in a statement. 'Now when I look at the factory, all I see is the despair, riots, tears, grief, expectations, resistance and hope of those last days.' When Yazal first visited the factory in 2012, it had not been touched for seven years. The roof leaked, the machines were broken, the walls were covered in moss, the windows were broken, and there were clothes and shoes scattered everywhere. 'Now all these lives are captured in these pictures. With this project, I wanted to shoot the last moments of an 80-year history,' continues Yazal. For some good news, it was announced a few months ago that the building will be turned into Turkey's first paper museum.
Honourable mention Büşra Savlı of Bahçeşehir University captured coming of age in her series 'Growing Pains'. Her subtle colour palette and chosen angles beautifully highlight the loss of innocence that comes with becoming an adult.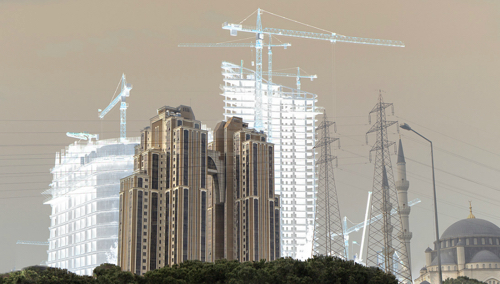 Honourable mention Berna Küpeli of Yıldız Teknik University tackles mass urban development in her series 'Phantoms of Future'. By superimposing buildings of the future on the skyline with a centuries-old mosque, Küpeli addresses the clashing of the traditional and the modern, and asks where the line should be drawn.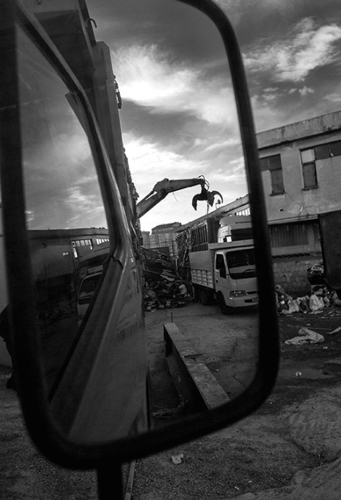 This theme is continued in Emre Can Alagöz perfectly titled 'Monster'. Presenting the bulldozer as something with a mind of its own, the image highlights how capital cities in Turkey (especially Istanbul) are becoming giant construction playgrounds for the government and big business.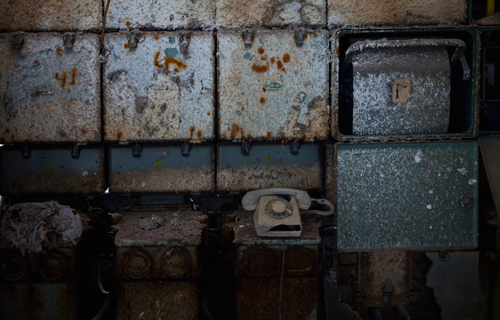 Metin Arabacı's 'Remains', a close-up of a part of building rusted beyond repair with only a telephone reminding of the life that was once there, is striking.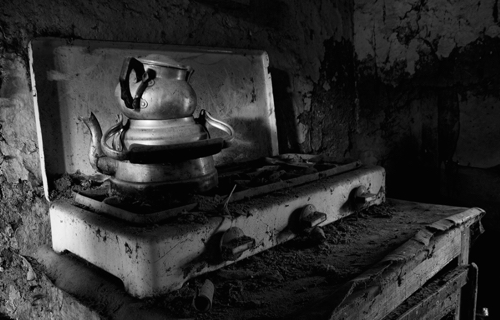 Once again, black-and-white photography was popular this year, with a number of nominees (and the winner) preferring to shoot in monochrome. Batuha Karadeniz captures an undying Turkish custom, tea drinking, in the simple but effective image, 'Tea'.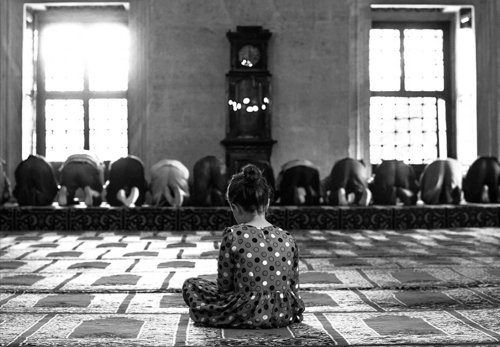 Meanwhile, Demet Koçak zeroes in on male and female roles in religions in 'Girls in Mosque'.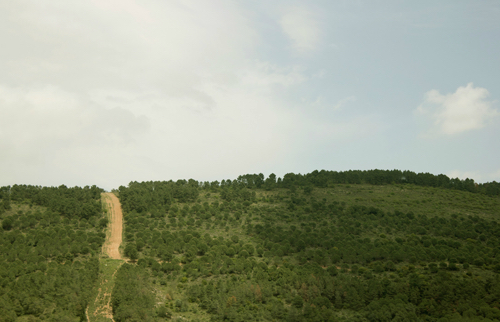 Fikret Karaman's well-balanced shot part of the series, 'Strangers by the Forest' confronts our relationship with nature.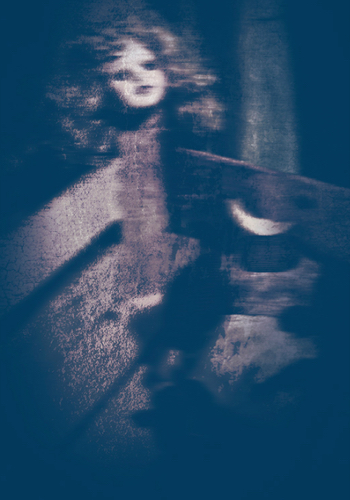 Other entries were more left of centre such as the above by Metehan Oysal entitled 'Scream'.
Established in 2010 by Haluk Soykan, the Young Photographers Award is given annually to encourage and support undergraduate photography students. The exhibition brings together the works by all the nominees and will be on display until January 8, 2015. The cocktail reception is tomorrow night (December 25) from 6pm.