The author Vladimir Alexandrov writes:
I read with interest Thomas Roueché's piece 'Dancing Until Daybreak' about Jazz-Age Istanbul in issue 51 of Cornucopia and am pleased that he cited my book, The Black Russian (and also reviewed it in issue 53).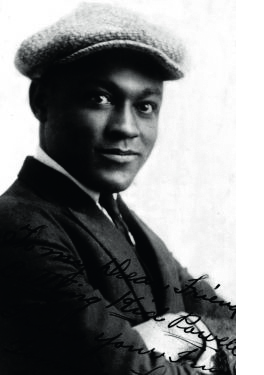 However, I don't think that the black man in the photo on p. 69 of issue 51 (pictured left) is Frederick Bruce Thomas – 'the black Russian' of my title and the owner of celebrated nightspots in Constantinople from 1919 to 1927. I have photos of Thomas in my book, but I've also recently received several wonderful new ones from people in Russia whose ancestors knew or worked with Thomas before he escaped the Bolsheviks in 1918.
The one above, which I thought your readers might enjoy seeing, is from c1915, when Thomas's Moscow properties, the Aquarium Garden and Maxim Theatre, were among the most celebrated popular entertainment venues in the city and had made him rich. This photograph of a very prosperous-looking and handsome Thomas is courtesy of Sergey Kryuchkov, who gave me permission to reproduce it. There is additional information about Thomas on my website, www.valexandrov.com.

Readers might also be interested to know that a Turkish translation of my book, Siyah Rus, was published in Istanbul by İş Kultur Yayınları in November.