To commemorate the centenary of the Gallipoli Campaign, and more widely the First World War, any number of projects have been initiated, including exhibitions, conferences, publications and films. This Anzac Day, a number of Australian and New Zealand artists travelled to Gallipoli to paint landscapes for a centenary exhibition entitled My Friend the Enemy. A World War I conference was held at Bilgi University in April. Dr Sean McMeekin, an American historian who lectures at Koç University, launched his book 1914: Countdown to War. Alphan Eşeli's World War I drama The Long Way Home enjoyed a theatrical release and festival success. This month, the Massey University Wellington hosts a conference that will examine and discuss the individuals, identities and leaderships during the war. There is a plethora of travelling exhibitions in Australia, including one by the Australian War Memorial which features 39 photographs taken by Sir Charles Ryan on the Gallipoli peninsula, where he served as a medic.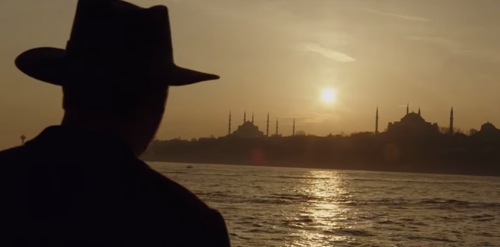 Still from 'The Water Diviner'
The most ambitious of the anniversary projects is a film by the New Zealand-born (although claimed by Australians) actor and director Russell Crowe. Known as 'Rusty' to his fans, Crowe spent several weeks in February–March this year shooting The Water Diviner in the 5,000 year-old town of Kayaköy, nestled against the Taurus Mountains in southwest Turkey (with a day or two in Istanbul). Besides donning the director's hat for the first time, Crowe also stars as the lead character, Connor, a man searching for his missing sons, who had disappeared during the Battle of Gallipoli. The Ukrainian-French actress Olga Kurylenko joins is his love interest and Crowe hired over 100 locals as extras as well as two important Turkish actors for supporting roles: the veteran actor Yılmaz Erdoğan stars as Major Hasan and Cem Yılmaz stars as Jemal.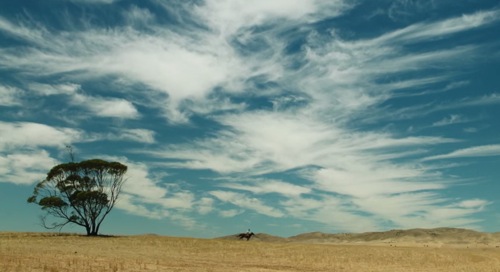 Still from 'The Water Diviner'
I must admit that when I heard about this film, I dismissed it as yet another blockbuster that would most likely skew historical facts and throw in a grandiose love story to mar anything that remotely had a chance of making the film poignant. But after watching the below featurette, I have changed my mind. Sure, the love story is still there, but Crowe seems to have taken a very personal approach and tried to make a film that is both illuminating and touching. Most interestingly, it considers both the Australian/New Zealand and the Turkish perspectives. The script is written by the Melbourne television writing duo Andrew Knight and Andrew Anastasios, known for some local gems, and the acting looks formidable. The cinematography also does not disappoint. We will only truly know when the film is out, but I am no longer so cynical.
The film is anticipated for release late this year in Australia and in Europe and Turkey early to mid next year. Festival hype is high.