The 19th London Turkish Film Festival (LTFF) opens tomorrow for 10 days of Turkish films in what has been a very good year for the cinema industry. Coincidentally, it celebrates its 100th year this year. On the international scene, the Berlinale included four Turkish films in its official selection and the Turkish master director Nuri Bilge Ceylan's Winter Sleep is currently in competition at Cannes (the winner will be announced on May 25). The concurrently running New York Film Festival (May 16–25) is also screening a number of films that will grace the screens in London. Meanwhile on home turf, last month's Istanbul Film Festival introduced many of the films in competition at the LTFF to Istanbul audiences.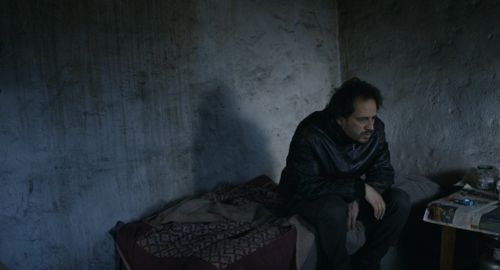 Still from 'Seaburners'
The shortlist of films competing for the LTFF Distribution Award is eclectic and features a number of films that deal with issues pertinent to modern Turkey. They include: Atıl Inaç's sharply satirical Circle (main image); Derviş Zaim's Cycle, an intriguing blend of fiction and documentary; Ramin Martin's multi-award winning drama The Impeccables, which we covered in a previous blog; Melisa Önel's chilling debut feature Seaburners; internationally acclaimed director Reha Erdem's latest Singing Women; and Mahmut Fazıl Coşkun's musical drama Yozgat Blues, which has been chosen for this year's Opening Gala.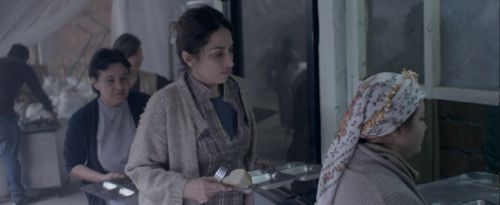 Still from 'The Particle'
Other films that will be screened include Levent Semerci's Ayhan Hanım, which wowed audiences at this year's Istanbul Film Festival; Zeynep Dadak and Merve Kayane's The Blue Wave, which also won big at last year's Golden Orange Film Festival and made it into Sundance and Berlinale this year; Cemil Ağacıkoğl's poignant Forgive Me; Alphan Eşeli's intense First World War drama The Long Way Home; Akçay Katıksız's powerful debut feature Nobody's Home; Erdem Tepegöz's The Particle, which tells the story of a single working woman – a rarity in Turkey's cinema; amongst others.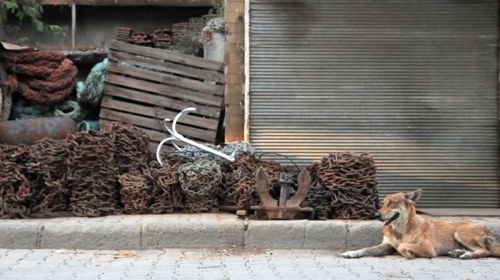 Still from 'Taşkafa: Stories of the Street'
The programme also features a wonderful selection of this year's top documentaries and short films. Subjects range from monastery life in The Guest, to a portrait of the filmmaker Ahmet Uluçay in A Dream School in the Steppes to Andrea Luka Zimmerman's Taşkafa: Stories of the Street, which premiered at the Istanbul Film Festival last year and screened at the Alchemy Film Festival last month (read Tim Cornwell's review here).
All films will be screened either once, twice or three times in four cinemas in London: the charming Rio Cinema in Dalston (where it all began in 1993), the Hackney Picturehouse, the O2 Cineworld and the Dolby Theatre in Soho. Click here to see the full programme.