This weekend the spotlight is on Art on a Card, an exhibition at CIRCUIT in Kadıköy. Thirteen Istanbul-based artists, Turkish and foreign, have been invited to created a set of five postcards. A limited number will be available to buy on Friday night and Saturday afternoon, when many of the artists will be on hand to discuss their work. The postcards will remain on display at CIRCUIT until November 15.
Artists have been invited to comment on Istanbul, past, present and future. Given the confines of the postcard canvas, the challenge is to say something meaningful on development and sustainability. The result a collection of miniature works that are both accessible and affordable (prices start at 30 TL a set).
CIRCUIT, formerly known as Closet Circuit (which began life as a secondhand clothes shop), is an arts and culture space committed to sustainability, well acquainted with the consequences of redevelopment: they were forced to move out of Çukurcuma when their building slated for an 'upgrade'; the silver lining is that their new digs on the Asian shore in Kadıköy's Yeldeğirmeni quarter is quite a bit bigger.
Some of the postcard images have been posted on the Facebook event listing. We were particularly taken with Melanie Mehrer's Bosphorus postcards, in particular her depiction of the ancient Greek myth of how the Bosphorus got its name (above).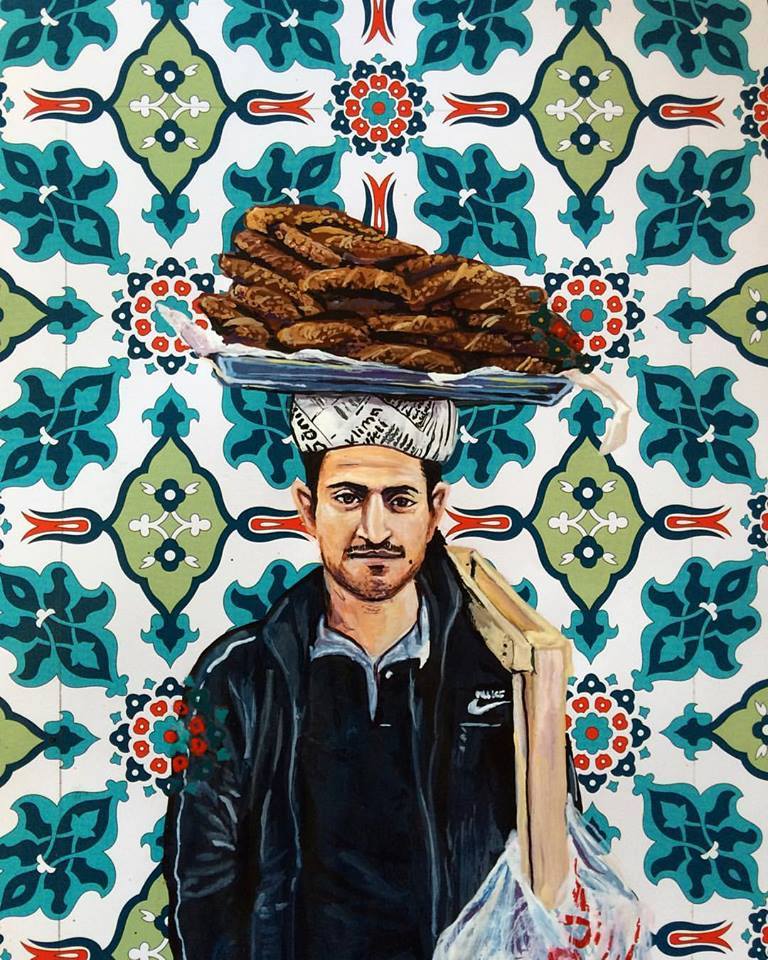 Gabrielle Reeves Oral's postcards set various Istanbul street sellers against a background of traditional Turkish decorative designs.
Katie Nadworny's photographs, shot with an analogue camera, offer snapshots of Istanbul streetlife.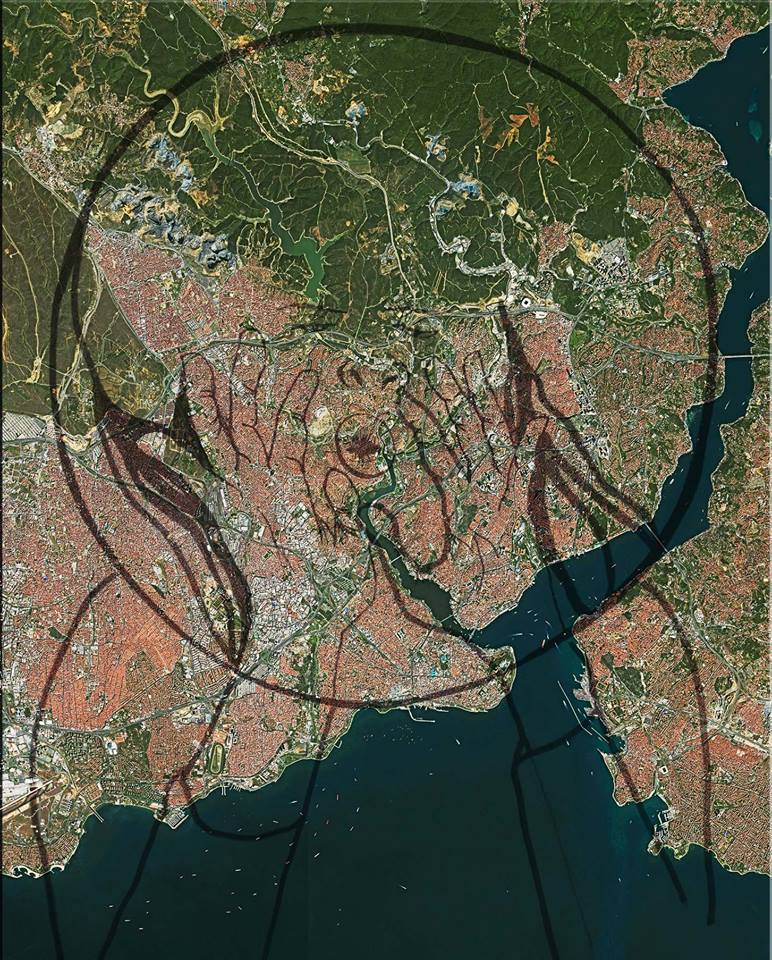 The postcards by Çiğdem Menteşoğlu explore the relationship between the physical world and an individual's inner world.
The show also features work by Beyza Boynudelik, Olga Alexopoulou, Betina Hobes, db creative (Doruk Seymen and Boran Gürüney), Didem Erbaş, Judith Jung, Jen Lyons and Julie Upmeyer.
After you've had your fill of Istanbul in postcard format, call in on Baylan Pastanesi, an old school pastry shop in Kadıköy, for a Kup Griye that will satisfy a sugar craving of any proportion.
Art on a Card is open 6:30–9:30pm on Friday, October 28, and 1–6pm on Saturday, October 29. Be sure to bring cash, as credit cards are not accepted.