Each Thursday on the Cornucopia blog we share our pick of exhibitions in Istanbul to visit over the coming weekend.
This weekend we recommend a visit to one of the museums in Istanbul, the Sakıp Sabancı Museum. Located on the shores of the Bosphorus, this cultural institution has been staging blockbuster exhibitions for years. I first became acquantined with the Sabancı Museum while living in Ankara, which at that time offered little in the way of arts – the renovated yalı in Emirgan was one of my first stops whenever I came to Istanbul. Even when I don't love the artist(s) on display, I can always count on an excellent presentation and have yet to regret a visit to the museum. The current exhibition, MACK: Just Light and Colour, has been extended to September 18, and the installation on the terrace, 'Birds – Abstract Composition' by Kuzgun Acar, is on view until October 23.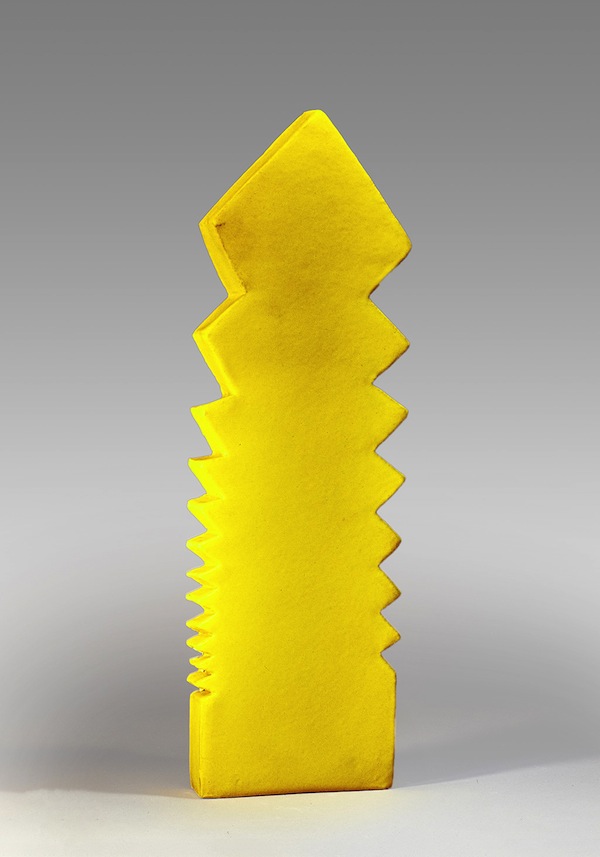 Heinz Mack, 'Untitled', 1997, glazed ceramic sculpture, 70 x 22.5 x 5.8 cm
A compliment to last autumn's headliner, ZERO: Countdown to the Future, this exhibition zooms in on the works of Heinz Mack, one of the founders of the ZERO art group. Searching for a reset button after World War II, the ZERO movement looked to the materials used to make art, such as light, movement, space and colour, to break away from the inertia of traditional painting. As the title suggests, the works in this show emphasise light and colour, whereas the ZERO exhibition focused more on monochromatic explorations of movement, vibration and space. Mack captures pure joy in these colourful pieces, which range from paintings to monumental sculptures. Yet the longer you stare, the more you realise that these works are as much about the movement of light as they are about colour pigments. The show is sure to brighten your mood.
'Birds – Abstract Composition' by Kuzgun Acar
Originally installed on the façade of the Istanbul Manifaturacılar Çarşısı (İMÇ) in Fatih, just a stone's throw from the Valens Aqueduct, this sculpture by Kuzgun Acar was in a sorry state when it was removed in 2013. Corroded by rust, 'Birds – Abstract Composition' underwent a long restoration process and is now making its museum debut. It will eventually be returned to its home at the İMÇ, so don't miss the chance to see this avian beauty set against a clear blue sky on the museum's scenic outdoor terrace.
The Sakıp Sabancı Museum is open from 10.00–18.00 on Saturday and Sunday. The last tickets are sold 30 minutes before the museum's closing time.