Each Thursday on the Cornucopia blog we share our pick of exhibitions in Istanbul to visit over the coming weekend.
This weekend we recommend a visit to two of Istanbul's most venerable art institutions: the Pera Museum and ARTER. Mere blocks away from each other, the two museums often stage complimentary exhibitions, even if unintentionally. The Pera Museum is focused on highlighting a mixture of modern and contemporary art in its visiting exhibitions, as well as shedding light on the development of Turkish art over time. ARTER, however, sticks strictly to the contemporary, organising group and solo exhibitions featuring some of the most innovative artists currently working. All three of the exhibitions listed below are coming to a close soon; Jameel Prize 4 and Mario Prassinos end in mid-August, while Not All That Falls Has Wings is open a bit later, until mid-September.
Jameel Prize 4 Exhibition at the Pera Museum, Tepebaşı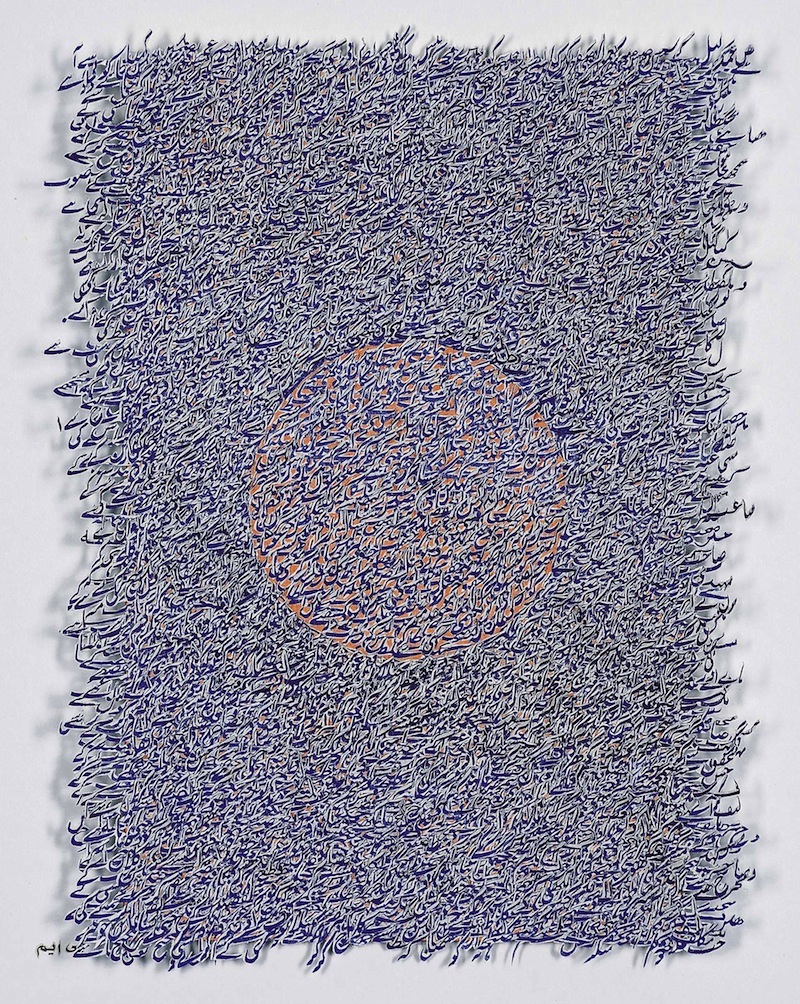 Ghulam Mohammad, 'Untitled', 2014, paper, ink
You have to see the work of Ghulam Mohammad, the winner of the fourth Jameel Prize, to believe it. Mohammad, who trained in the art of miniature painting, cuts out tiny Urdu words and letters, and then pieces them together in collages that manage to look both delicate and indestructible. Photographs are deceptive – in reality the pieces are smaller and more impressive. The other nominees, including Cevdet Erek and CANAN from Turkey, also produced some thought-provoking works of art and design inspired by Islamic tradition. What makes this exhibition such a joy is that it provides some of the best examples of each artist's work, giving a small taste that will leave you wanting more. The exhibition closes on August 14.
Mario Prassinos, In Pursuit of an Artist: Istanbul-Paris-Istanbul at the Pera Museum, Tepebaşı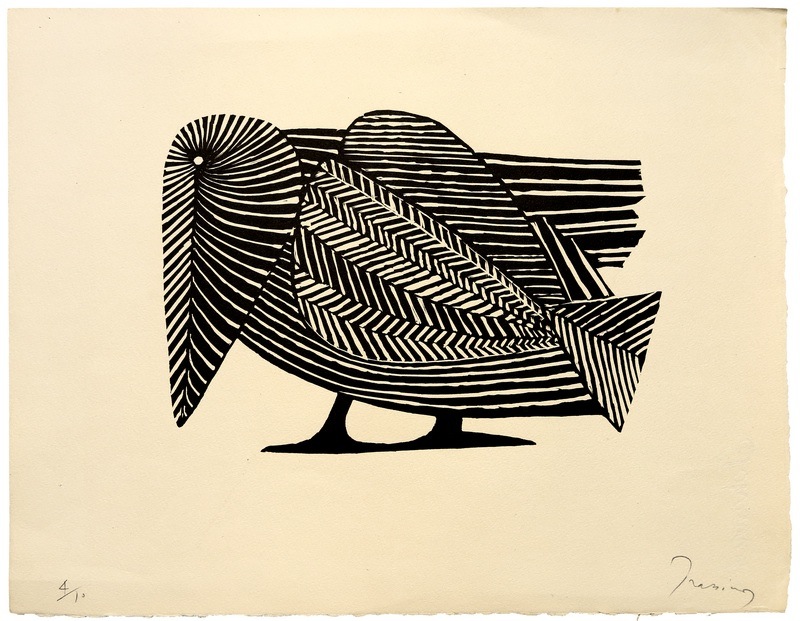 'The Raven', 1952, woodcut, 28 x 36 cm
Born in Istanbul in the early 20th century, the avant-garde artist Mario Prassinos is making his way back home – well, sort of. His works, which range from paintings and book illustrations to portraits, tapestries and prints, like the one above, are coming back to Pera, his birthplace, on the centenary of his birth. The exhibition shows his development as an artist over time. Working in France, Prassinos first adopted a Surrealist style before taking a more realistic approach. The trees of Istanbul obviously made an impression on him, and they make an appearance in his celebrated Paysages Turcs (Turkish Landscapes) series, some of which are on display. The exhibition closes on August 14.
Not All That Falls Has Wings at ARTER, İstiklâl Caddesi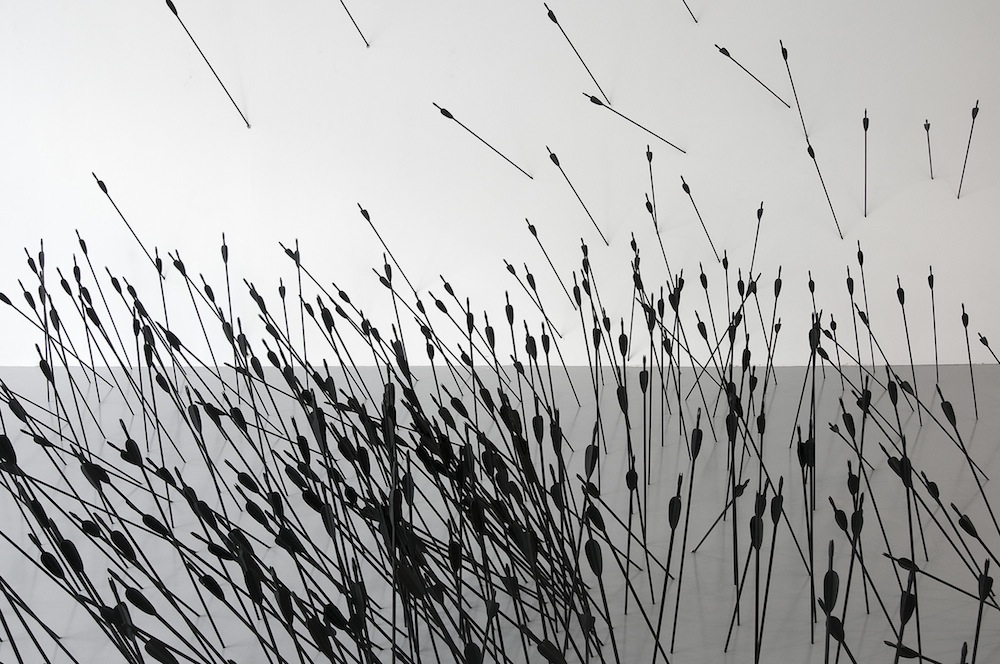 Ryan Gander, 'Ftt, Ft, Ftt, Ftt, Ffttt, Ftt, or somewhere between a modern representation of how a contemporary gesture came into being, an illustration of the physicality of an argument between Theo and Piet regarding the dynamic aspect of the diagonal line and attempting to produce a chroma-key set for a hundred cinematic scenes', 2010, arrows, dimensions variable
This group exhibition, curated by Selen Ansen, explores the idea of gravity, and specifically the act of falling. Considering that everything falls and keeps falling, the show looks at how this permanent state of downfall affects individual trajectories and the ways individuals have come to terms with reaching the bottom. Ryan Gander's installation wades into the debate over the significance of the diagonal line and transforms it into a spatial struggle. The hundreds of arrows, seemingly shot at varying angles, celebrate the diversity of lines and paths while also dismantling the monopoly of verticality and certainty.
Main image courtesy of the South Asia Foundation