Two shows are closing this weekend, one collaborative and chaotic, one calm and quiet. Both are worth catching before they slip away.

In the Blink of a Bird at DEPO, Tophane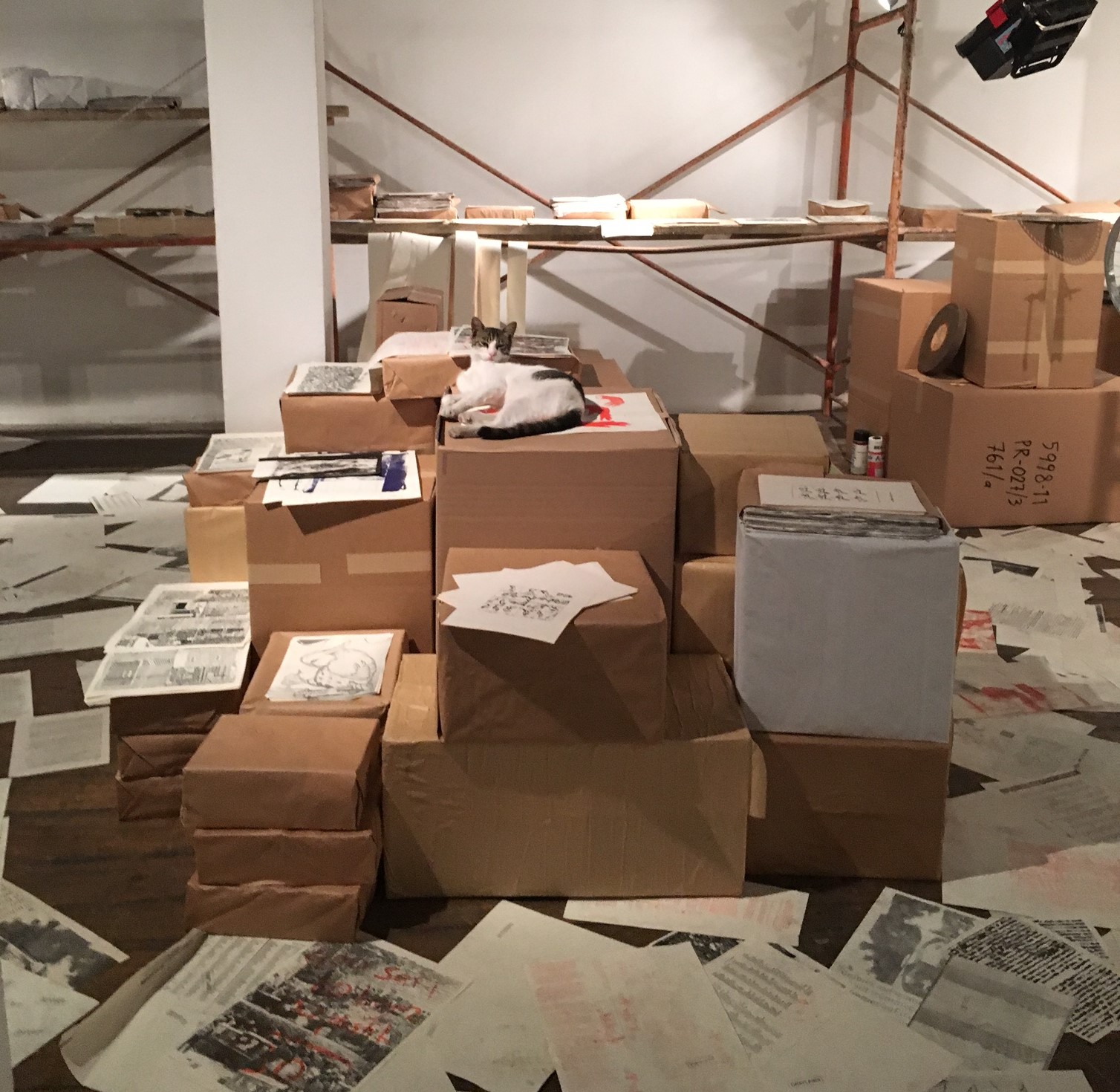 This show is accompanied by a large sign that request visitors don't take the prints, and it quickly becomes clear why. This collaborative and continually-growing exhibition blurs the line between art and life, with the papers and prints strewn about the space obliterating any divide between art and viewer. You can walk on this art, but just don't take it home. Sometimes unintentionally delightful (on a recent visit, an Istanbul street cat decided to participate in the exhibit by napping on top of it), sometimes confounding, it is certainly interesting. It feels a bit like invading an artist's abandoned studio, with the pieces discarded mid-sketch. The second section of the exhibition has space where the first section has chaos, recreating a homey TV studio and running loops of video art on various screens. This exhibition is an ongoing doodle that has grown over the last two months; it closes on the 17th.
I Hope So at PG Art Gallery, Çukurcuma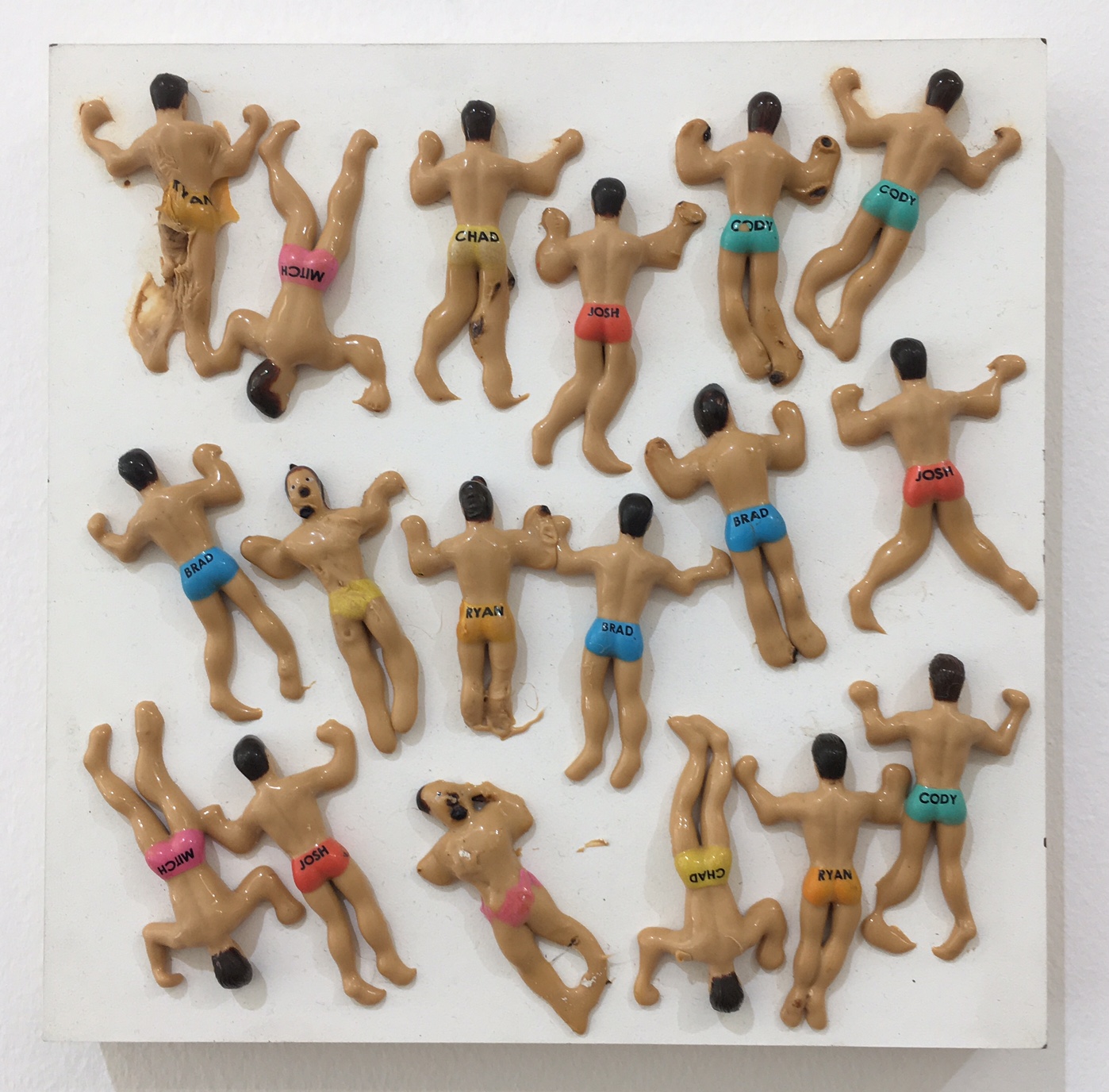 The small, sleek space of PG Art Gallery offers a perfect air conditioned escape from Istanbul's summer heat. This group show features disparate styles, from high-contrast photographs that look like they could have been plucked out of a modern-day noir to cartoony figures of speedo-clad men with their names cheekily imprinted on their behinds. If you find yourself in Çukurcuma on Saturday, try to see this show before it closes.