The big news in the Istanbul art world is the opening of the 3rd Istanbul Design Biennial this weekend. While there is certainly much to say about the large-scale, research-heavy biennial – be on the lookout for both a preview and a review on the blog – let's not forget about the galleries and museums which continue to stage excellent exhibitions month in and month out. This weekend I'm highlighting two outstanding shows which first caught my eye during the Istanbul Gallery Weekend and have continued to impress me even after multiple visits. The only downside: both galleries are closed on Sunday, so plan accordingly.
Hayal Meyal at Galerist, Tepebaşı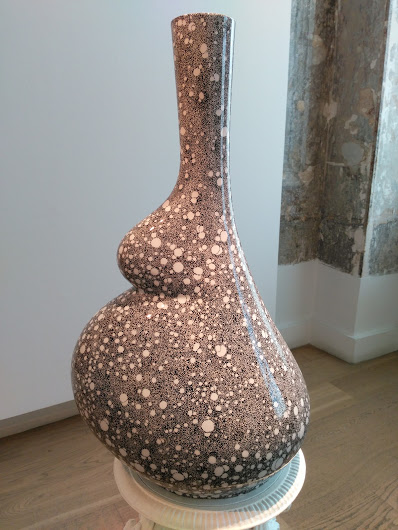 Elif Uras's solo exhibition is a multicoloured take on women's multifaceted roles in today's global economy. Her ceramic sculptures are particularly striking in both shape and design. The voluptuous contours of the above vessel evoke a pregnant woman, while its detailed brushwork is a testament to Uras's talent. In other ceramic sculptures, like the one below, her delicate brushwork is paired with graffiti-like, expressionist patterns of spray paint to create a visual language that melds traditional decorative elements with street-art aesthetics. Similarly, the women depicted in her pieces are caught between tradition and modernity, negotiating their female agency as expressed through reproductive, domestic and wage labour.
'Hayal Meyal' ends on November 6.
Replaced at Rampa Istanbul, Beşiktaş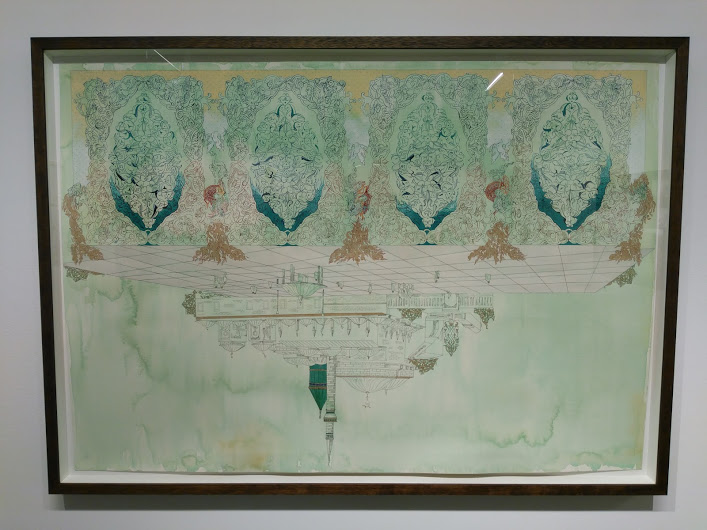 Cansu Çakar, 'Rumi', 2016
This group exhibition is centred on the theme of dispossession in all forms – dispossession by technology, social and political dispossession, sensory dispossession – and the way that we replace, renew and reassociate after a loss. One of my favourites is Cansu Çakar's work on paper in which the artist replicates the Islamic Art motif Rumi, originally an animal figure that was later transformed into a simplified motif so as to avoid figurative representation – it speaks to the way that religious sanctities led to the dispossession of many natural things. But this is just one small taste. The exhibition is a smorgasbord of works in various mediums that touch on a wide range of subjects. Be sure to give yourself enough time to soak everything in.
'Replaced' ends on November 12.