No artist is an island. Open Studio Days Istanbul (Açık Stüdyo Günleri), which runs from October 7–9, makes certain of that. The three-day event creates an opportunity for the denizens of Istanbul to visit artists' studios and non-commercial artist collectives that are normally off-limits. Artists directly connect not only with the public, but also with one another.
In its third year, Open Studio Days Istanbul is the brainchild of the exhibition manager Juliane Saupe and the artist Deniz Beşer. Active in the German and Austrian art scene, the two noticed that the production and presentation of art in these countries is more autonomous than in Turkey, where art is mainly within the purview of commercial galleries and institutions. Juliane explains that the pair, having taken part in open studio days in other cities, were enamoured with this 'honest, barrier-free and intimate way of presenting art'.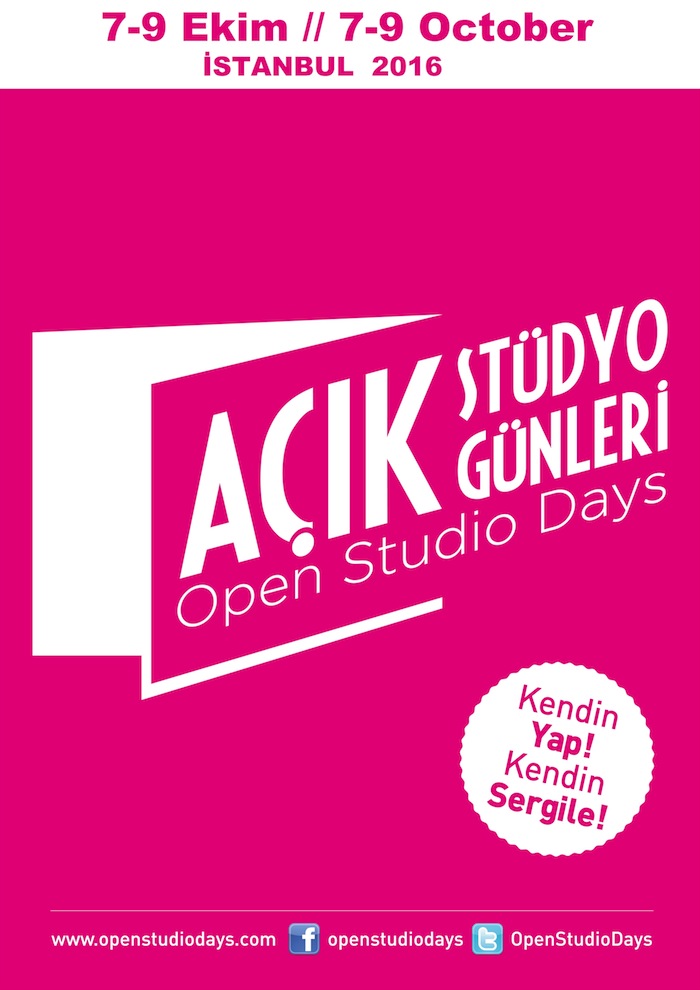 The event has struck a cord in Istanbul. The number of participating artists doubled from 2014 to 2015. This year, 46 artists in 32 different studios are taking part. In fact, so many artists wanted to participate this year that the organisers had to turn away people for the first time. With Juliane working full-time in Vienna, the responsibility for coordinating artists mainly falls on Deniz. 'It's just not possible to coordinate 70 artists,' explains Juliane.
The roster, which features American, French, Lebanese, Indian, Bulgarian and English artists, also emphasises Istanbul's cosmopolitanism – there's no denying that the city has blossomed into an international art centre. These artists are spread all over, with studios stretching from Beyoğlu to Kadıköy, and even the Princes Islands.
Although the aim is to promote alternative, autonomous spaces in which artists can introduce art to the broader public, the organisers have also seen a positive response from the main actors of the Istanbul art world. Commercially successful artists participate in the programme, and curators and gallery owners have been seen visiting studios. While they may be differentiating themselves from commercial spaces, the organisers realise that encounters of this sort allow emerging artists to build up a professional network.
Zeynep Okyay from the independent art space Pasaj is explaing the exhibition to visitors during last year's Open Studio Days
The event currently operates without financial support or sponsorship; however, Juliane explains that they wouldn't be opposed to some sort of ethical funding 'to guarantee a professionalised working manner without self-exploitation and exploitation of our team or the participating artists'. Organising something on this scale requires oodles of time and a large team of professionals. It's a tough balance to strike: maintaining a low barrier of entry to ensure that all artists can participate while also fairly compensating those working on the project.
Eventually, the aim is for Open Studio Days Istanbul to become, in Juliane's words, 'a sustainable annual event for networking and presenting art within independent structures'. If it's not there yet, it's well on its way. Just stop by some of the open studios this weekend and you'll see a wide range of individuals taking an interest in the production of art, as well as artists and art professionals building relationships with one another. At the end of the day, you'll find that Istanbul seems less like a megacity and more like a small village.
To learn more about the event and to see a map of the studios, please visit their website. You can also learn about new developments by following them on Facebook and Instagram.