In just over three weeks, World Art Dubai, the region's hotly anticipated new art fair, will launch at the Dubai World Trade Centre.
It has so far been announced that 49 galleries from 15 countries are participating, but more are expected to join the list in the coming weeks. Aiming to be the 'only accessible art fair in the region', World Art Dubai is attracting smaller, or emerging galleries. Not surprisingly, the majority of the galleries hail from the UAE, with the second largest number from Korea, which has seen a boom in the last decade. The contemporary art scene is thriving in Seoul and Korean galleries are fixtures at fairs around the world – they certainly make it to the two in Istanbul. There are also a number of galleries from Southeast Asia and India, where the art scene has also been evolving in the last two decades. There are a few US galleries in the mix, while ones from Europe are few. It is also disappointing to see that not one gallery from Turkey is attending, which is perhaps attributed to the country's unstable art scene. And with new fairs popping up every year, gallery owners have said they need to be cautious about which one to attend due to the high costs of such events.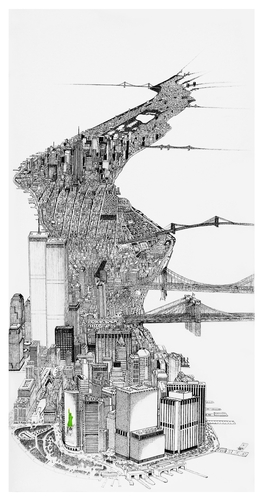 As the fair concentrates on affordable art, individual artists will also attend to present and sell their artworks. Works up for grabs include the UK artist Jeff Murray's contemplation on urbanisation (above). His über-detailed, black-and-white drawings are inspired by music, film, the subconscious and travel, and offer audiences something new on each view.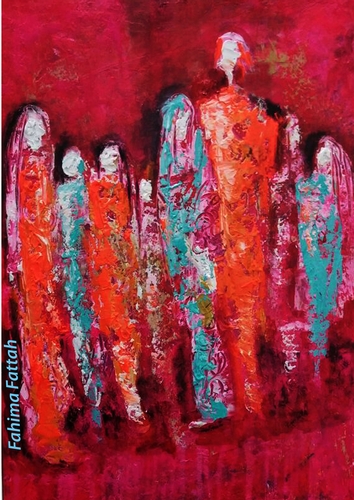 There's works by the Iraqi artist Fahima Fattah, who paints long, female figures in bold-coloured attire.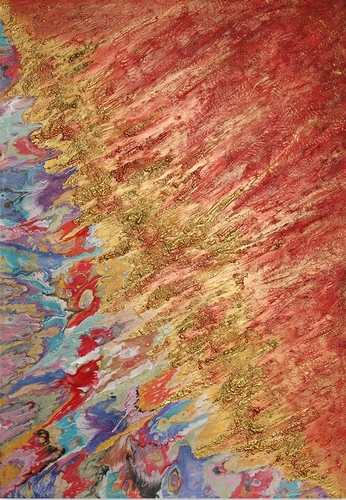 Or pick up this massive abstract piece by the Greece-based artist Julia Apostolova.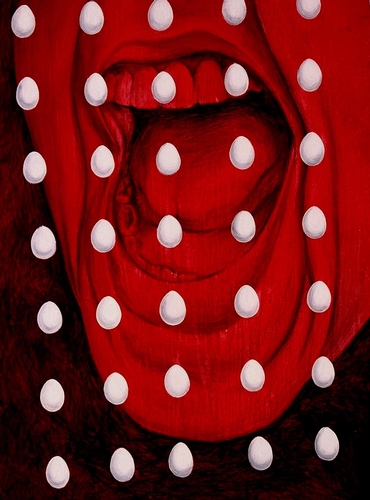 More colour (and humour) in the above piece by Maham Mujtaba.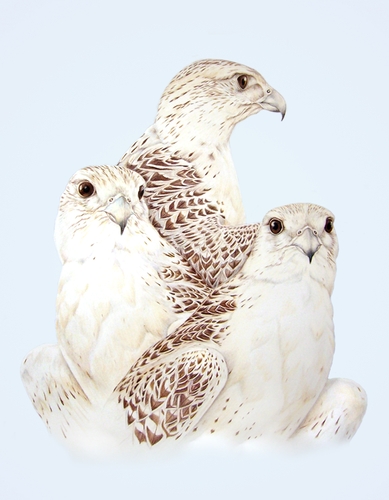 And for purists, there are hyperrealist paintings by the Dubai-based artist Judy Roberts (above) and Martin Lawrence Akande, as well as much much more.
There will also be a plethora of side events and other highlights, including talks and workshops, street food, live music and street dance and graffiti art. Separate sections of the fair will offer attendees different experiences: The Shed will be an indoor exhibition space and meeting point, the Drawing Lab will host drawing sessions organised by Drawdeck, an online drawing community platform, while the pop-up cinema will screen music and art documentaries and shorts. The focus on attracting a younger audience is crystal clear.
The fair takes place from April 8 to 11, 2015. Opening times are 4pm to 9pm on the 8th and 9th, and 12pm to 10pm on the 10th and 11th.
Main image shows Melisa Mizrakli's 'Number 8', one of the pieces that will be shown by New York's Emmanuel Fremin Gallery.