The Turkish Youth Philharmonic Orchestra permformed at the Türkiye İş Bankası megatower concert hall in Levent on Sunday, July 21. The orchestra's main sponsor is the Sabancı Foundation: the need for a sponsor resulting from the fact that the Turkish State does not support it. In spite of the refusal of our elders and betters (who no doubt know best, as they do in all matters) to show some appreciation for the skills of Turkey's young classical musicians by buying them a cup of tea from time to time, the Turkish Youth Philharmonic regularly gives concerts at prestigious venues in Europe – the Berlin Konzerthaus, for instance, where this year they have been invited to play in the Young Euro-Classic Festival for the sixth time; this is followed by a concert tour of Sicily.
As I explained in my review of their concert last September, this orchestra is entirely the creation of its conductor, Cem Mansur. In 2007 he began scouring state conservatoires for promising young talents. Ever since then, in the first two months of each year he has held a dozen auditions all over the country to identify 100 suitable candidates aged between 16 and 22, and has then invited them to come to the Sabancı University in Istanbul in the summer for rehearsals, followed by concerts. Everyone has to re-audition each year; some are invited back several times, and students at training colleges for music teachers can also apply.
On the programme for the concert on July 21 were Weber's Der Freischütz Overture, Rachmaninov's Piano Concerto No 2, a piece by the Turkish lady composer Füsun Köksal and Beethoven's Eighth Symphony.
The concert hall in Levent was packed – a most gratifying sight. I discovered the acoustics to be better than those at the Zorlu Center (where I heard the orchestra perform last year), but they are still far from perfect. For some reason one hears the percussion and the trombones, who sit right at the back of the stage, better than one hears the violins, the cellos and the soloist, positioned at the front.
The 'von' in the name of Carl Maria von Weber was a fanciful invention on the part of the composer's father. Here is some background information from the 'Music with Ease' website (no author is acknowledged, so unfortunately I cannot credit anyone):
... Carl Maria Von Weber, who was born in 1785, had every chance of becoming a writer for the stage. His father was a travelling actor, once a man of wealth and good social position, and young Weber's interests were behind the scenes during all his earlier years. Like Beethoven's father, Weber senior was dazzled by the success of the prodigy Mozart, and the glamour was all the greater since his niece Constance had married Mozart. But poor little Weber was a feeble child from the first. He inherited consumption from his mother, and hip-joint disease lamed him all his life. He could not walk till he was four. His first regular musical appointment was as conductor of the Opera at Breslau. Then he accepted a semi-official musical position with the royal family of Württemberg. The king was half-crazy and so fat that a space had to be cut in the dining-table to allow him to get near enough to feed. One day Weber had a stormy interview with him, and in pique ushered the Court laundress into the royal presence. For this trick Weber was sent to prison.
So life was not always on easy street for Carl. The fact that he was a compulsive spendthrift did not help. In 1810, while he was leading rehearsals of his new opera, Silvana, a group of policemen stormed in and arrested him in the name of the king. He put the finishing touches to Silvana in prison. Subsequently both he and his father (who had appropriated a large amount of the king's son's money) were escorted to the border and told never to come back ('Hit the road, Jack…'). This might in fact have been a good thing for Carl, as he had borrowed a substantial sum from his landlord. Could he pay it back? Well, let's change the subject…
As for his opera Der Freischütz, the best account I have found is the one on the 'Redlands Symphony' website, which gives a succinct description of Weber's successful attempt to create a German operatic style in which the spirit of romanticism was given full rein. The article also notes the skill with which the overture is orchestrated (I can definitely agree that the string writing is consummately professional, the use of the woodwinds is pleasing – there is a nice clarinet solo – and as a former French horn player myself I can vouch for the quality of the horn quartet near the beginning).
To say that the opera was very well received at its first performance in Berlin in June 1821 would be an understatement. An unsigned article on the 'Music with Ease' website notes the following:
The doors were to be opened at six, but as early as four a vast crowd was besieging the entrances. The University students mustered in great force; and among the celebrities were Heine and young Mendelssohn, who 'shouted aloud and applauded with enthusiasm'. Punctually at seven, the composer limped to the conductor's seat. Sir Julius Benedict, pupil and friend of Weber, who was present on the occasion, says: 'Weber, though conducting with a very small bâton, and seemingly only indicating the change of time or the lights and shades of his noble composition, had nevertheless the most perfect control over the band.'
The effect of the opera on the audience was, it seems, dramatic:
'From the close of the repeated Overture to the end of the opera the attention of the great audience was riveted, and when the curtain fell the applause was overwhelming. No one would leave till the composer had appeared on the stage to receive congratulations, which he did in every form, including bouquets, crowns, and laudatory verses. ... [The opera] was given fifty times in eighteen months. In a few years it had captured all the capitals of Europe. In London it became so popular that a gentleman advertising for a servant expressly stipulated that applicants should not be able to whistle its airs!'
I respect Mendelssohn's opinion, as I respect his music. It was certainly no mean feat on Weber's part to create a new genre that overturned the prevailing taste for Italian operas – most of which had very little merit – in a remarkably short time. Wagner should not be credited with the invention of German opera – that honour should go to Weber.
Here is a video of the whole opera being performed in Dresden (where it was in fact written). First there are pictures of the opera house as it was in 1985, when the recording was made; then you get contrasting shots of the state the building was in after the Second World War:
The Turkish Youth Philharmonic Orchestra's performance was an ebullient one. I detected a certain lack of attention on the part of the brass section, which had a tendency to lag behind (although the horn quartet came off well) but one should not be too critical of an outfit consisting of young musicians whose experience of performing in public is highly limited. In any case, I am sure Mr Mansur will have corrected this lack of co-ordination – also evident in the Wagner that was played as an encore – during subsequent rehearsals. (As a former horn player, I can assure you that if you are belting it out with the trombones or the timpani blasting off behind you, you may not be able to hear what the violins are doing: you have to follow the conductor.) Last year, of course, I listened to the Turkish Philharmonic Youth Orchestra after they had already toured Europe, and thus at a point in their trajectory when they had gained much-needed experience. This year I listened to them – the same orchestra but not the same people, of course – as they were about to go on tour. So this was probably the first time they had ever given a concert. Considering this fact, they did very well.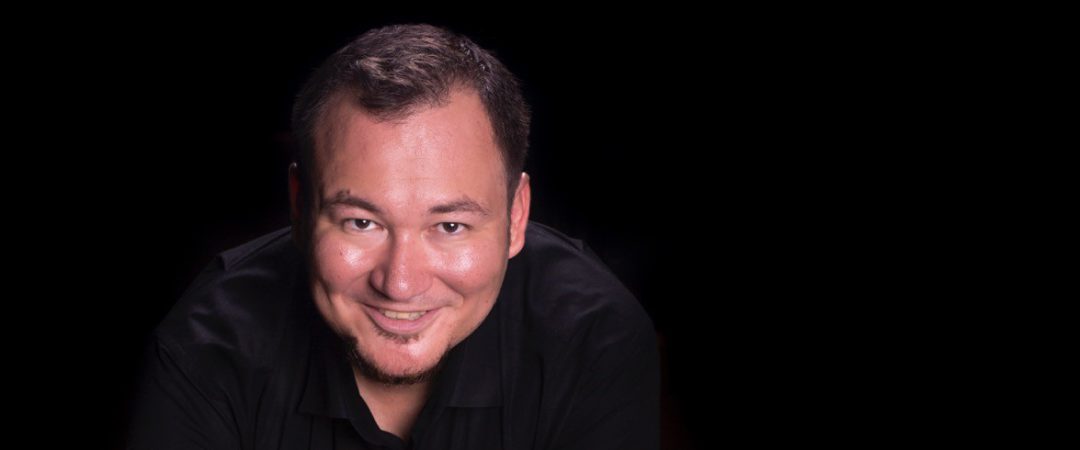 The soloist for Rachmaninov's Piano Concerto No 2 in C minor, the second item on the programme, was Gökhan Aybulus (above), who is apparently a native of Eskişehir. According to the programme notes, in 2000 Mr Aybulus was admitted to the Tchaikovsky Conservatory in Moscow, where he was a pupil of Prof. Naum Shtarkman. Having completed his undergraduate studies he undertook further training with Prof. Sergei Dorensky, again in Moscow. These are names to conjure with. My views on the superiority of Russian musical training are well known to readers of this blog. I looked forward to Gökhan Aybulus's performance of the Rachmaninov concerto with keen anticipation – all the more so as a few years previously I had heard him play in Shostakovich's Piano Trio No 2 with members of the late (and still much lamented) Borusan String Quartet at the Süreyya Opera House in Kadıköy. On that occasion he was magnificent, as indeed the other players were.
After the Weber overture the piano was duly wheeled to the front of the stage by an attendant who had given the impression of being an ultra-careful perfectionist – until he gave the harp, which was standing in the piano's way, a shove that could easily have knocked it out of tune. Even after he had at long last got the instrument in position he went on performing mysterious ritual actions involving its legs. Indeed, the man was still going about his duties when, after a long hiatus, the soloist and conductor finally appeared. He received broad smiles from them.
The orchestra coped with the changes of tempo in the Rachmaninov very well (thanks, no doubt, to a thorough drilling by Mr Mansur). The pianist played with great skill. It is always a pleasure to listen to someone who possesses such a high degree of technical control. But even so, there was something missing. For one thing, although it would be unjust to say that the orchestra was playing too loud, and therefore drowning the soloist, the piano's sound did not come over in the way it should in a concerto. I have already noted the oddities of the acoustics in the concert hall, and this may have been partly responsible. What I think was basically lacking, however, was the feeling of desperate, last-ditch, do-or-die commitment that Rachmaninov put into his music.
When he wrote this concerto in 1900 and 1901, Sergei Rachmaninov (1873–1943) was trying to overcome the depression caused by the failure of his Symphony No 1, whose first performance had been ruined by the drunkenness of the conductor, Alexander Glazunov. Considering the critical reaction to this work, Sergei can hardly be blamed for feeling a trifle miffed. According to an article by Joe Hardy on the 'London Symphony Orchestra' website:
One critic wrote: 'This music leaves an evil impression with its broken rhythms, obscurity and vagueness of form, meaningless repetition of the same short tricks, the nasal sound of the orchestra, the strained crash of the brass, and above all its sickly, perverse harmonisation…'
Rachmaninov walked out of the performance early and was crushed by the overwhelmingly negative response. Nikolai Rimsky-Korsakov told him, 'Forgive me, but I do not find this music at all agreeable.'
'Sickly, perverse harmonisation' indeed! No wonder the poor geezer lost his bottle (to borrow a somewhat crude Cockney expression meaning 'the poor man lost his self-confidence') and left off composing to concentrate on his pianism, where he had the advantage of enormous hands that could stretch 13 notes. Fortunately for us, by 1900 he had recovered. What had happened to restore the normal functioning of his solar plexus chakra (the seat of self-belief) in the meantime was that he had been successfully treated by Dr Nicolai Dahl, a pioneer in techniques of hypnotism. (One wonders whether the treatment also included affirmations. 'I am fully capable of writing the most popular piano concerto in the history of the world' might have been one. If it was, it certainly worked.) The whole story is told by Betsy Schwarm on the 'Encyclopedia Britannica' website.
What I missed in the performance on July 21 was, firstly, the feeling of desperate urgency that informs this concerto – the product of that merciless pressure to restore a broken career and a shattered morale – and, secondly, the compensating defiance called forth as a result of the threat (as if the composer were making a finger gesture to the executioner with his raised axe). There are indeed occasions when restraint is called for, and we all know how an overdose of passion in a performance of a romantic work can sound jejune. But, even so, I would have appreciated a little more angst, and just a smidgeon of histrionic posturing from the soloist would not have gone down badly, either. Even the huge sweeping arpeggios just after the opening of the third movement (in the video below, you can hear these at 23:25) were unaccountably subdued – at least, they came over as such.
Once again, it should be pointed out that for the orchestra this was in all probability a first-time encounter with the public. In consequence the pianist may well have been feeling that discretion was the better part of valour. But although there was an understandable hesitancy to manifest full commitment (in musical performance, as in boxing, you only stand a chance of knocking the other guy out if you put your whole body behind the punch – thus laying yourself open to an opportunistic smack in the mazard), his virtuosity was undeniably a treat.
Here is a YouTube performance of Rachmaninov's Second Piano Concerto by Sviatoslav Richter with the Leningrad Philharmonic Orchestra, conducted by Kurt Sanderling. (Sanderling, who was Jewish, was deprived of his German citizenship in 1935 and decided to move east rather than west. He settled in the Soviet Union, where he was concurrently conductor of the Moscow Radio Symphony Orchestra and the orchestra in Kharkiv, Ukraine. It was in Kharkiv that he was responsible for the second-ever airing of Shostakovich's Sixth Symphony. The performance was much appreciated by the composer, and the two became lifelong friends. In 1941 Sanderling was named Permanent Conductor of the Leningrad Philharmonic, along with the notoriously despotic Yevgeny Mravinsky. Despite differences in temperament they managed to get along until 1960, when Sanderling moved to East Berlin. Still conducting at the age of 88, he gave what was described as a 'searing' performance of Shostakovich's Fifteenth Symphony with the Philharmonia Orchestra in London in 2000. He died in 2011, one day short of his 99th birthday.)
Richter starts the first movement rather slowly, but the second (which begins at 11:24) is a fine example of emotional engagement:
The following performance of this concerto by the Texan pianist Van Cliburn is also, in my view, a highly successful one. The fact that his teacher in the United States was Rosina Lhévinne, a Russian lady, has, of course, nothing whatever to do with it. In this video Van Cliburn is accompanied by the Moscow Philharmonic, conducted by Kirill Kondrashin. If you are an urbanite who is feeling more than a little frazzled by the cruel heat reverberating off the concrete, get yourself a glass of some innocent beverage, adopt a relaxed but decorous position, and try a helping of what starts at 20:27 and spends the next three minutes working up to a crashing catharsis:
As an encore, Gökhan Aybulus played us Rachmaninov's Prelude No 2 in C sharp minor. Here, too, his technique was a delight. In the following recording, the piece is being played by Emil Gilels. (A brief aside: Gilels, who was born Samuil Hilels, changed his name to avoid advertising the fact that he was Jewish. When Rosina Lhévinne was a small child her family, who were also Jewish, moved from Kiev to Moscow as a result of violent anti-Semitic riots.) What I find particularly pleasing about Gilels's performance is the way he manages the pedalling, as well as (of course) the way he gets totally involved with the piece:
The second half of the concert in Levent opened with a work entitled Silent Echoes II by the Turkish composer Füsun Köksal, a graduate of the Hochschule für Musik in Cologne. During my preconcert investigation into YouTube videos, I came across one of her String Quartets, subtitled 'Of Light and Shadows', played by the Hezarfen Ensemble. Here it is:
I can find lots of things to like in this work – for instance, the part that begins at 02:26, in which a solo instrument is joined and then challenged by others; the wasp-like buzzing that follows (a nod to my totem insect is always appreciated); the pizzicato outburst at 03:42; and finally the renewed darkening of the atmosphere. At around 04:30 the music starts building up to a brutal climax (at 05:06), and after this come more exclamations. My favourite glissandi, tremolo effects and 'whiplashes' – and there are many of all three in Ms Köksal's writing for strings – come at 05:52. Eeriness takes over at 06:15, again at 08:15, and the jitters that begin at 08:40 lead into a 'fadeout' ending that I find really quite effective. The piece has both structure and drama, and I congratulate Füsun Köksal on its composition.
In my view, of all her works available on YouTube this quartet is by far the most successful. Silent Echoes II, the piece we heard at the concert on July 21, consisted entirely of special effects. There were downward-sliding siren noises, lashings of glissando and tremolo (as in the String Quartet), but very little drama – which seems to me to be the saving grace of much experimental music. I am not against music of this kind, and enjoy some of the compositions of Karlheinz Stockhausen (for instance), but in this particular piece, once you had chewed through the exceptionally tough crust there was very little meat in the sandwich.
A perusal of Ms Köksal's website turned up the following sentence:
Her work engages with the interpretation of the gestural topographies in recent repertory from topic-theoretical perspective, and pursues leading the analytical praxis towards the hermeneutical framework.
'Hermeneutics', according to Wikipedia, is 'the theory and methodology of interpretation, especially the interpretation of biblical texts, wisdom literature, and philosophical texts'. Perhaps I ought to understand the rest of that formidable sentence, but unfortunately I don't… Mea culpa, mea maxima culpa…
In many German academies, and even in some Turkish ones, students of composition are taught that all tonal music is worthless. Sorry, but I disagree. (Actually, to tell the truth, I'm not sorry at all.) In my view atonal music does not lend itself to the creation by the composer of a personal idiom in the same way as tonal music does, and thus restricts individual expression. Secondly, there is a Venusian – that is, harmonious and pleasurably sensuous – aspect to music that I do not think should lightly be laid aside, and for which the setting of one's nerves on edge is not an acceptable substitute. The French word abrutissant ('stupefying and brutalising', like a long walk beside a noisy motorway inhaling traffic fumes, alienation and road-rage) comes to mind. Alchemical transformation of pain into pleasure may indeed be necessary if one is to appreciate music of this kind, but unfortunately I do not see why I should be required to make the effort. Thirdly, in 'progressive' academies, students of composition are no longer taught harmony, and that is a cardinal error. One should at least be taught to recognise the tactics that were used with (albeit wholly undeserved) success by the enemy for hundreds of years, even if one does not intend to adopt them oneself. There, now, I have said my piece, and will say no more on the subject.
What I do think needs saying, however, is that because orchestras are sometimes required to play contemporary works, it is a good idea to give young instrumentalists the opportunity to get over whatever insecurities they may have around performing them. I would therefore defend the decision to put a modern work on the programme.
The last item we heard from the Turkish Philharmonic Youth Orchestra was Beethoven's Symphony No 8. Before it began I thought I could sense a wave of relaxation wash over the members of the orchestra. Suddenly they seemed much happier. And indeed, their performance reflected that greater ease. It had warmth and a good deal of verve. It was refreshing to hear such fulsome playing from these youthful musicians, even if at times they crossed the line from high-spirited enthusiasm into downright aggression. But actually… Beethoven'a yakışır ('That suits Beethoven'). He was an intense man. To Goethe (whom he met in 1812, the year he composed his Eighth Symphony), that intensity came over as boorishness.
True, the horns did not get all of their solos right in the third movement, even though they were not in a particularly high register. (Sorry, horns, but I can't help noticing everything you do. Now you know why.) Again, this is something Mr Mansur will have sorted out in rehearsal). Now that I have got my small-minded cavils out of the way, I can truthfully say that the orchestra got behind this symphony in a big way. For me it was the highlight of the concert – even better than their encore, which was a joy in itself.
Beethoven's Eighth Symphony is described in terms that are fairly easy to understand in the following article by Dr Richard E Rodda on the 'Kennedy Center' website. You also get some of the background:
http://www.kennedy-center.org/artist/composition/4859
The next article, from the 'Aspen Music Festival' website and signed 'S.L.', has more technical details of the work itself:
https://www.aspenmusicfestival.com/program_notes/view/beethoven-symphony-no.-8-in-f-major-op.-93
This piece is a feast of orchestral colour in which everyone is kept very busy, but equally everyone gets their chance to shine; it was a perfect showcase for a youthful orchestra's exuberance, and made a fine ending to the concert.
And so I will conclude by expressing my appreciation and admiration for the Turkish Philharmonic Youth Orchestra (several Mashallahs are in order here), and for the efforts of Cem Mansur, its conductor. Last but not least, thanks and gratitude are due to its worthy sponsors – in particular, the Sabancı Foundation – for their generosity. One can only hope that the Turkish State eventually realises the value of what has been done to help students at the country's conservatoires gain invaluable experience. I would encourage the Ministry of Culture and Tourism to consider doing its bit not only for this particular orchestra, but also to undertake similar ventures of its own.
Here is a link to the Turkish Philharmonic Youth Orchestra's website. Those who feel able to donate should click the 'DESTEKÇİ & SPONSORLAR' button, and then select 'DESTEKÇİMİZ OLUN'. It is all in Turkish, but if you solicit the services of a bilingual wasp, I am sure it will oblige: follow this link.
Contributions go to the ISTANBUL FİLARMONİ DERNEĞİ, Erol Dernek sokak, Erman Han, Kat 3, Beyoğlu/Istanbul (Beyoğlu VD 481 003 3590).
Garanti Bankası, Galatasaray Şubesi
TL hesabı: TR84 0006 2000 0680 0006 2931 02
USD hesabı: TR51 0006 2000 0680 0009 0591 66
EURO hesabı: TR24 0006 2000 0680 0009 0591 67