Even in the centre of this city of 18 million, respite can be found in patches of woodland. Tucked away in the upper grounds of Bosphorus University, behind Rumelihisarı, lies, BUpaws.
BUpaws is a dog sanctuary for street dogs, a place for them to shelter and feel loved: some 70 street dogs in all (along with 52 campus locals) can eat, sleep and play, and run free for several hours a day. The mission, according to its coordinator, Defne Arsoy, a Bosphorus Univeristy alumna, is 'to help society to interact peacefully with animals'.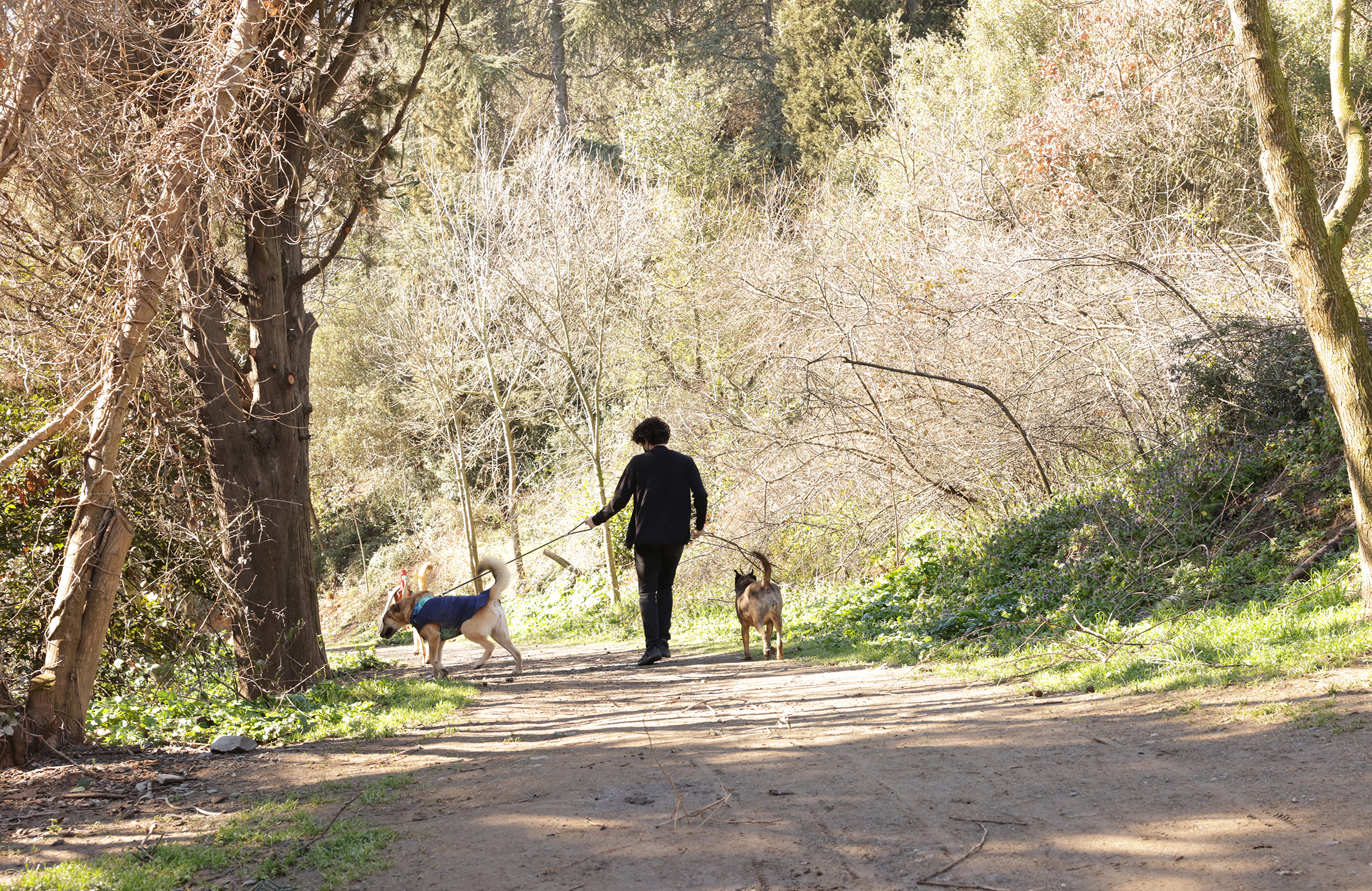 'But It's so much more than a dog sanctuary,' says Suzanna Woods, a BUpaws volunteer. 'It's an amazing model that should be followed in shelters around the world. I've never seen anything like it. It also serves as a kind of educational facility, encouraging respect and trust between dogs and people.'
All the dogs get along with people, but not all of them get along with each other, so a system has been devised whereby the street dogs are fenced off, but let out everyday according to territories and who they get along with. Some are walked on leads; others are allowed to roam freely; some even go out and return independently. The system is very precise, coordinated Arsoy and volunteer, Ahmet, a gentleman who knows about animal husbandry, coming as he does from a shepherd's familyf.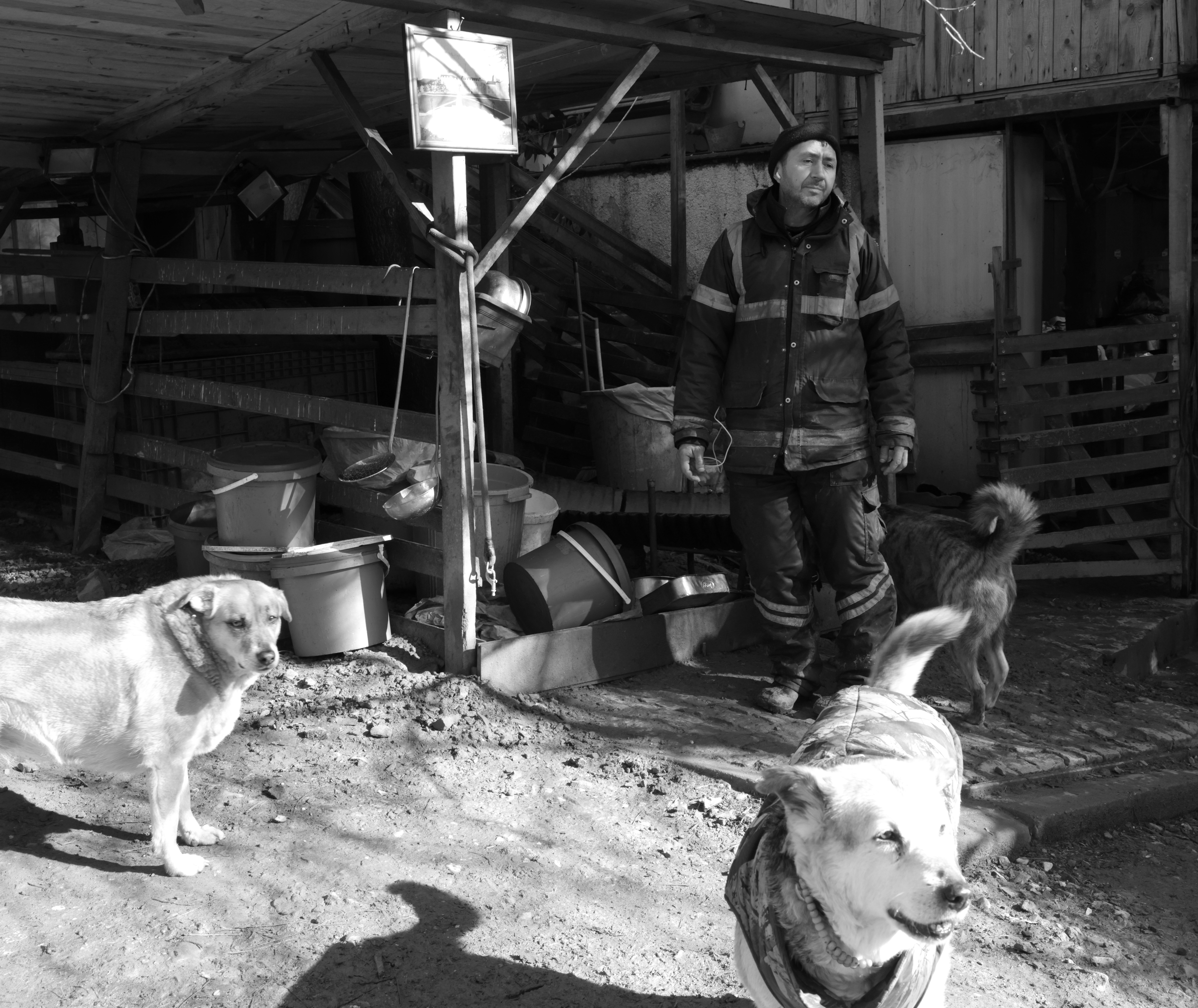 Volunteer Ahmet Bey's dedicated glance.
The original idea for a dog sanctuary came from a group of professors and other University employees back in 2002 upset the municipal killing of street animals by poison and shooting. An NGO was formed and a shelter established, but over the years interest waned. and it fell into neglect.
A volunteer helper taking time off for a hug.
Defne Arsoy started as a volunteer in 2010 and eventually, in 2015. took the endeavor into her own hands, determined to convert BUpaws into an educational centre for animal welfare. Together with Ahmed, other volunteers and donations. they have kept the boat afloat ever since. Arsoy's dream was to convert BUpaws into an educational centre open to everyone, teaching animal welfare and coexistence.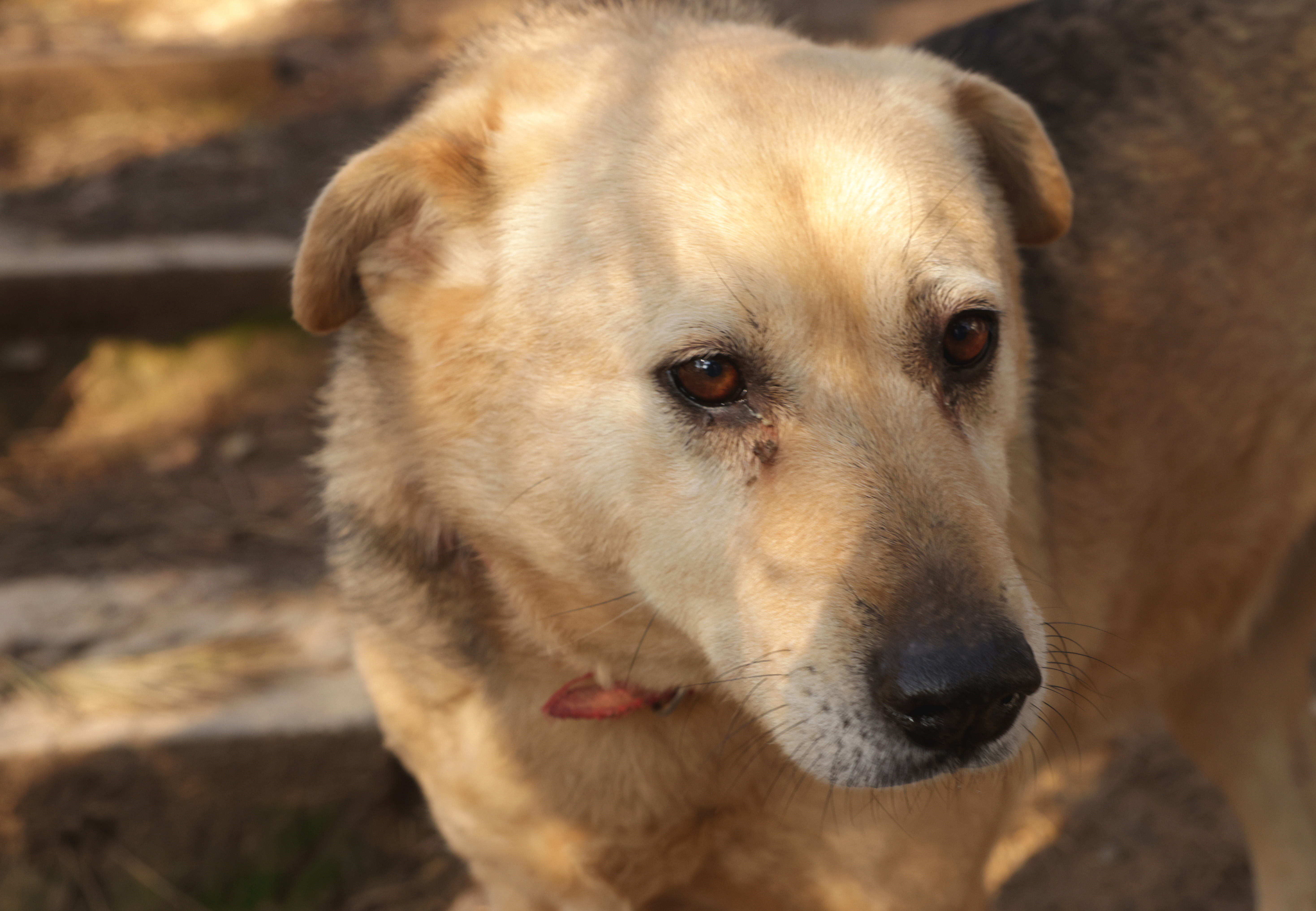 The dogs are all vaccinated, registered and microchipped, and Arsoy has arranged 2 heated rooms for elderly and sickly dogs in winter and a sort of pool for the summer.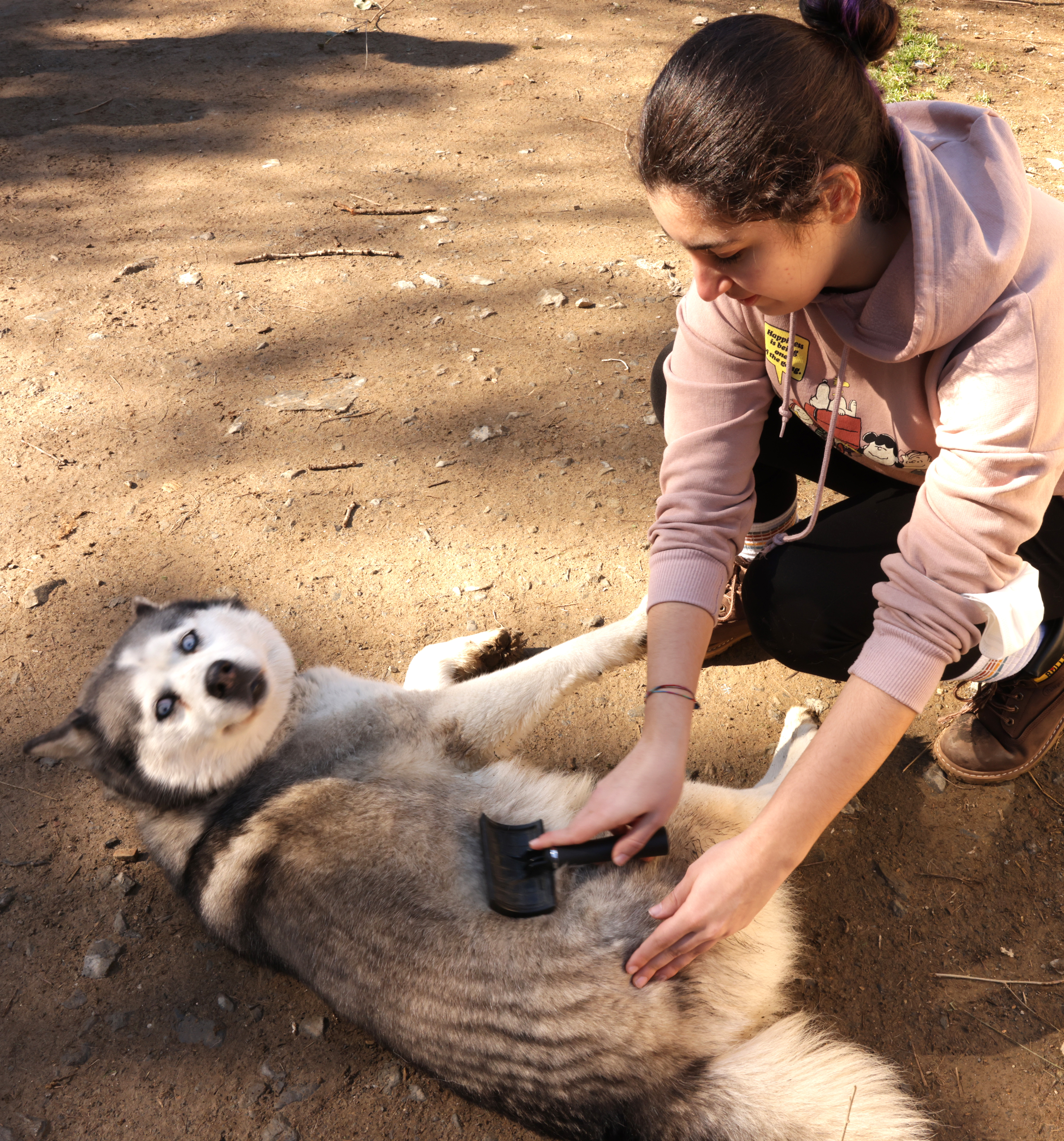 There's even a Foster Care Programme for dog-lovers who can't keep pets at home. By donating only 300 tl. per month you can adopt the dog of your choice, without taking it home and without the responsibility. You can visit, walk, brush and feed him or her anytime. This is also a good testing ground for potential pet-owners, helping them to see if they really want a dog in the future and are ready for the long term commitment.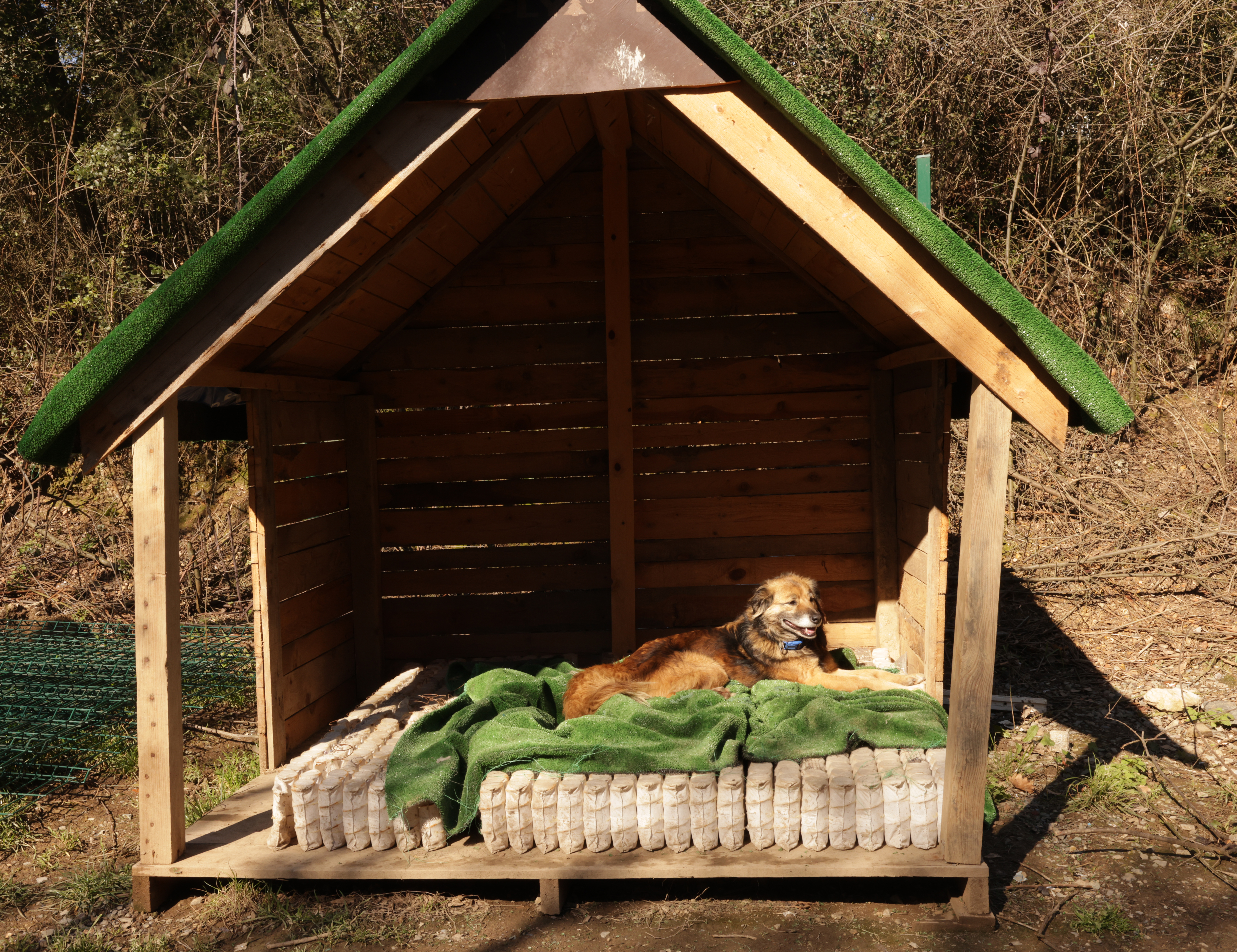 Students of Robert College and MEF are now able to obtain community service credit by coming to help out with the dogs. Bupaws now has 6 schools bringing younger students in as a part of their social responsibility projects. These initiatives have been created thanks to,another dedicated volunteer, Liza Slay.
Veterinary students also volunteer. A group came and taught preventative medicine and a prepared medical file for each dog. Defne Arsoy, in the photo below added, 'This helped the animals to learn not to be afraid of vets.' We want to be a model to open doors and to be transparent for students. There isn't another place they can come to like this.'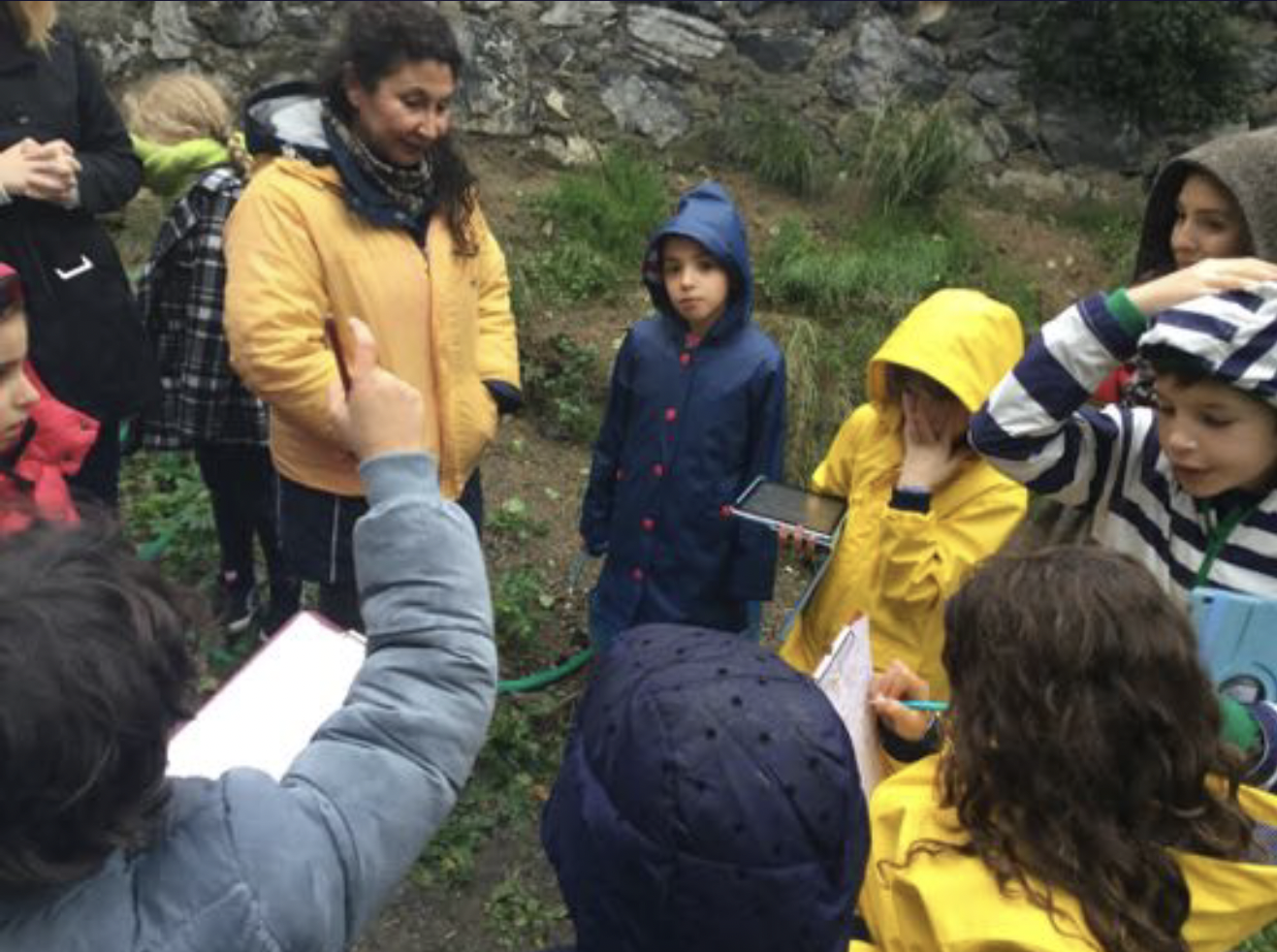 Defne Arsoy together with visiting school children.
'Basically, it's a really special place and there are plans to develop it into a proper (official) educational/interaction centre – it will be the first of its kind in Istanbul, educating people on animal rights and treatment while also providing sanctuary to dogs in need.'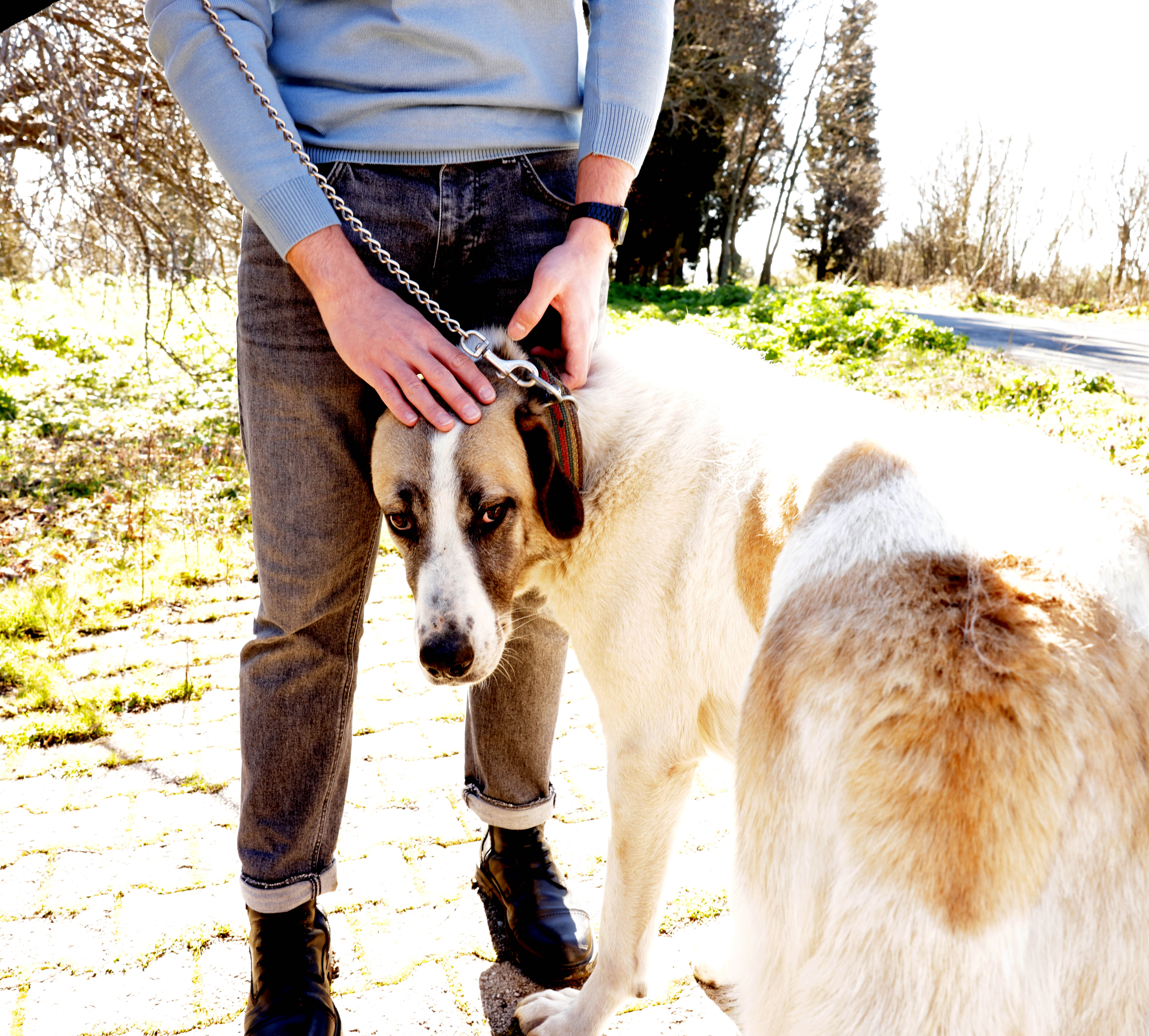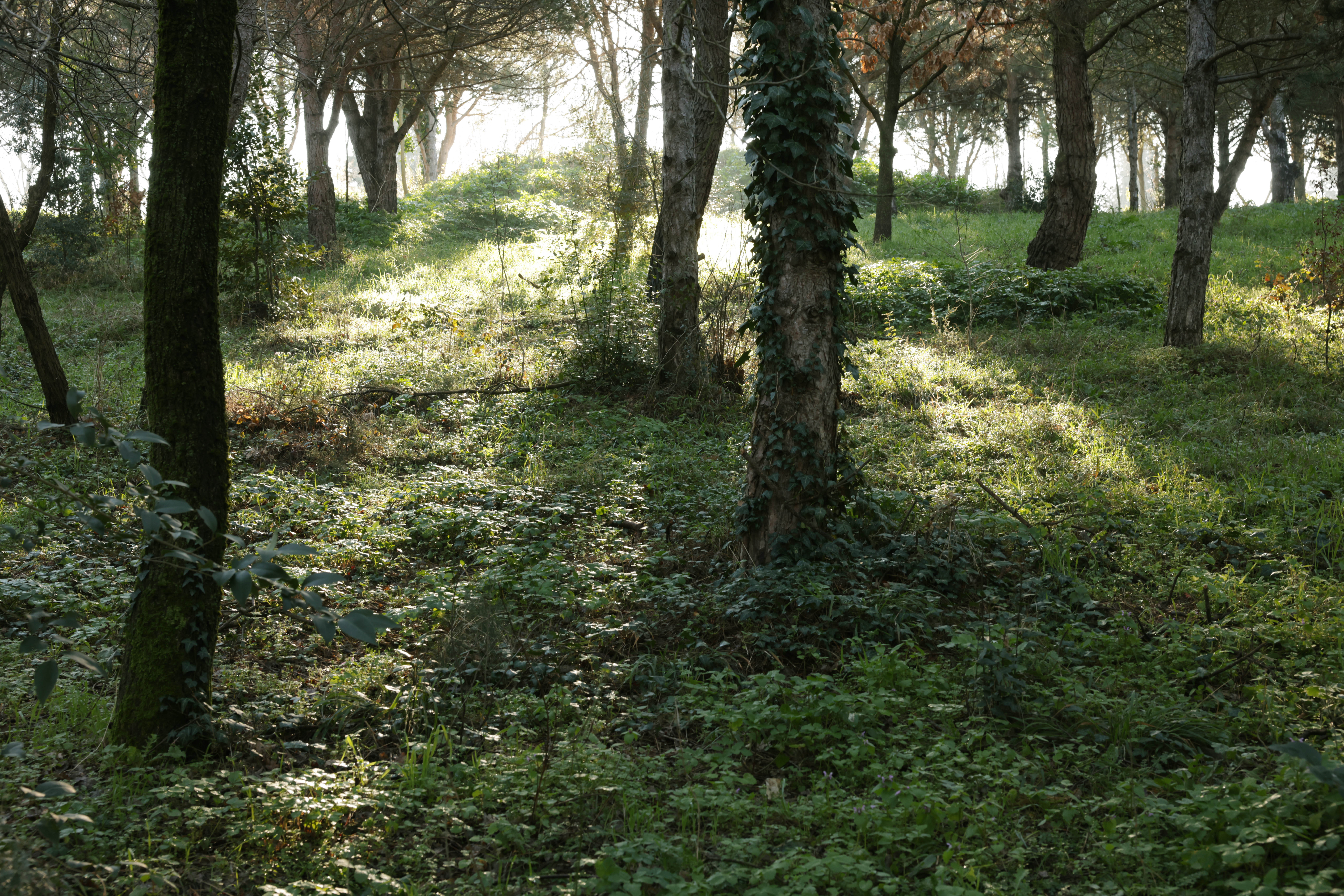 To volunteer or contribute to this excellent cause, visit the Bupaws website, http://bupaws.com/en/