Book sales were reported to be healthy at the three-day London Book Fair at Olympia, which ended yesterday. Publishers even said that there was little talk of Brexit in their deals. Audio books are up everywhere — perhaps driven by mobile downloads.
This is the age of the conglomerates, with names like John Murray evoking nostalgia as they are swept into the maw of Hachette/Hodder, while I.B. Taurus is now shrunk inside the Bloomsbury imprint, and visitors had to hunt and peck on the bookshelves to find relevant titles. Among I.B. Taurus's new titles are the fourth and last instalment of Christopher Beaumont's The History of Central Asia, and War between the Turks and the Persians by Thomas Minadoi, resident physician to the Venetian legation in the late 16th century. Written with the encouragement of Venetian representatives in Aleppo, Minadoi describes events in the war between the Ottoman and Safavid dynasties in the late sixteenth century, when Sultan Murad III sought to extend his sphere of influence at the expense of the Safavids under Shah Mohammad Khodabandeh. This edition has an introduction from the Iranian historian Rudi Matthee, and its 484 pages cost £85.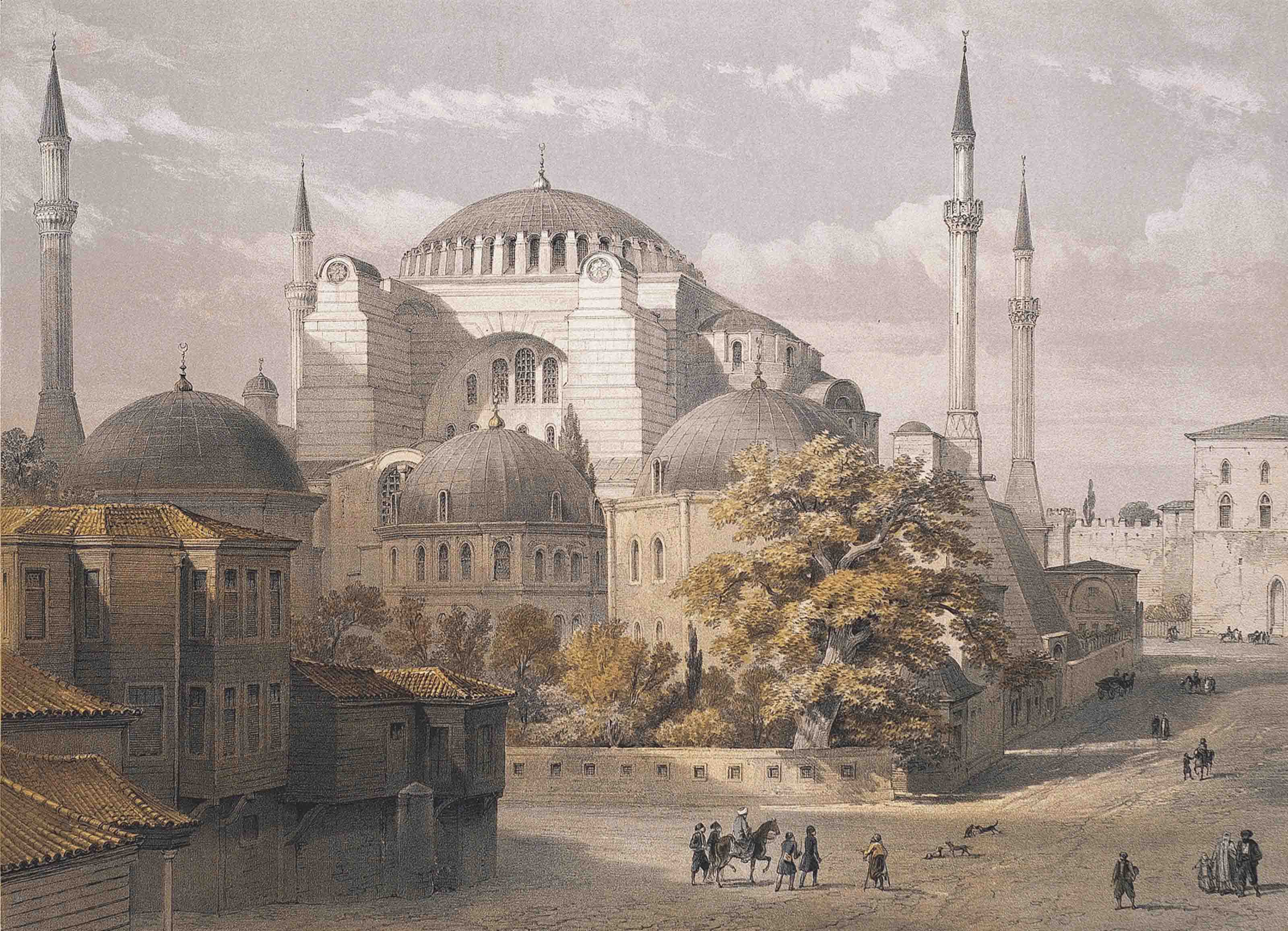 Some books are beyond price. Well, the ones presented as gifts by the Turkish Ministry of Culture and Tourism are, as these are not for sale. However, visitors had a chance to thumb through the latest, Aya Sofia Constantinople, as recently restored by order of Abdul Md II, from the original drawings by Chevalier Gaspard Fossati, lithographs by Louis Haghe — these words seemingly hand-tooled in gold on leather and placed in a box. An original edition of Fossatti's work, which included 10 of the 25 lithograph plates, one of which is shown here, fetched £1,250 when it went on sale at Christie's in London in 2011. Two other sumptuous gift books were an edition of Evliya Çelebi's travels and The Colourful Treasures of Istanbul, from Byzantine mosaics to Ottoman ceramic tiles.
The Turkish government otherwise set out a large stall to advertise its translation programme. This gives writers published in Turkey but little known abroad the opportunity to have their work published in another language, with grants for full translation costs. Gül İrepoğlu's Unto the Tulip Gardens was one of a number of examples on show.
For Cornucopia's current choice of reading, visit our on-line bookshop.