Turkish cuisine is enjoying a new wave of popularity in Britain but for the last decade residents of London's Hampstead have been nurturing deep affection for a modest but careful 'lokanta' at the entrance to the Heath.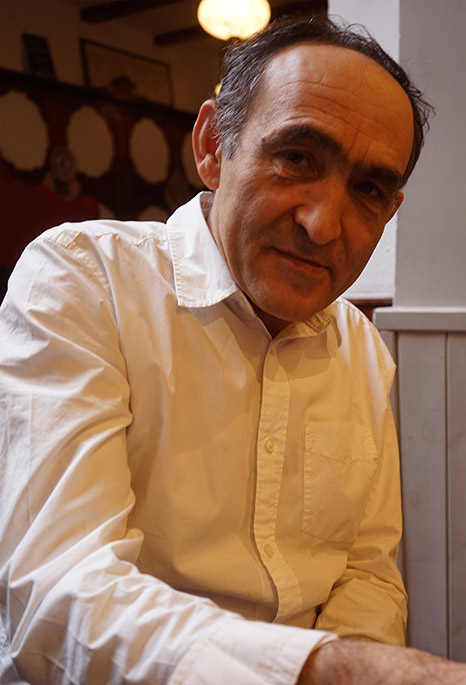 Zara takes its name after the small district in the eastern province of Sivas from where the owner, Hasan Demir, a former history teacher – once hailed. ​He describes as 'friends' the regular clientele who indeed seem charmed by the warm, intimate atmosphere he has created as well as the good food.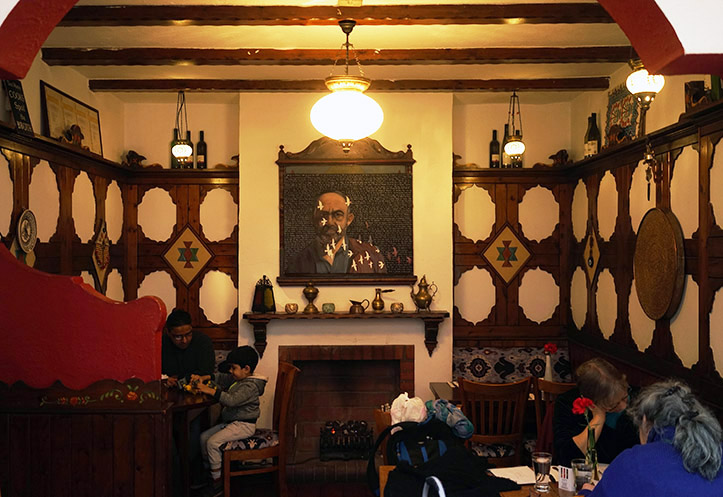 A portrait of him, painted by his daughter hangs over the mantle place and beside it is a background text describing the Yol​ (road) ​from village to London's famously leafy suburb. The journey has not been easy. Happily, we can take the Northern Line.
Photos: Monica Fritz
Zara Restaurant, 11 South End Road, Hampstead Heath, London NW3 2PT; +44 2077945498; zararestaurant.co.uk
Editor's note:
Know a genuinely good Turkish restaurant near you. We invite readers to write in to feedback@cornucopia.net with recommendations. Comments on restaurants already listed online are also welcome and will be added to entries at the Editor's discretion.