Heritage is a central theme of Turkey's stand at this year's World Travel Mart in East London, which opened yesterday. 'Home of Göbeklıtepe' was a typical banner and the 'Home' theme continues with 'Home of Rumi', 'Home of 'Haghia Sofia' and so on. Tourist numbers have been up this year, reaching an all-time high in July of 5,671801, and after the travel ban was lifted, the number of Russians, most numerous of overseas visitors, has jumped more than 18 percent this year.
As usual, the Turkish Ministry of Culture and Tourism provides a generous amount of well photographed material, with magazine-format destination guides, including 'Ankara and Surroundings' and 'Cradle of Civilisations', which covers perhaps the least explored part of the country. Eastern and Southeastern Anatolia is rich in ancient places such as Göbeklıtepe, Mount Nemrut, Sanliufa, Mardin, snowy Kars and Lake Van, a journey recently recorded by Brian McGee in Cornucopia 54. Izmir has its own stand, promoting Pergamon and Ephesus. Its 96-page city guide includes a Women's Museum (pictured here) among its 'boutique museums'.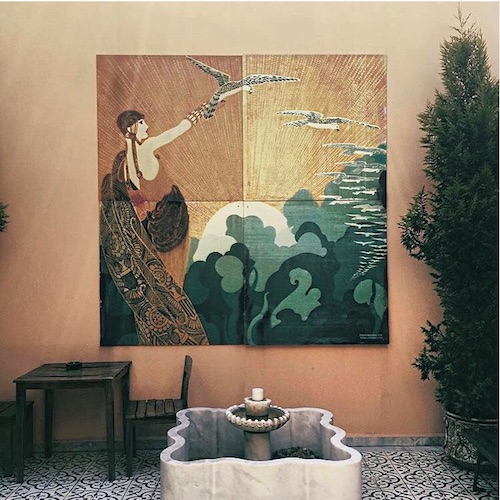 A popular destination for Turks is neighbouring Greece, which this year has a large presence at the WTM, taking up a whole aisle. But some Turks are also travelling east, to Armenia, 'The Land of Warm Hospitality'. Although tourist numbers are much smaller, the country also had a record July, which the promotors on its stand attribute to the peaceful Velvet Revolution in May. Democracy makes them feel more in tune with the world, they say, but a guide is still recommended for getting around its remarkable landscapes and architectural sites.
More strictly guided are the 60,000 annual visitors to Chernobyl, 32 years after Ukraine's massive nuclear disaster spread radiation way beyond its borders and over the Black Sea. A stand dedicated to the site, which is visited from Kiev, has a 3-D virtual reality tour, but none of the half-dozen guides at the stand are old enough to remember the event. Against government advice, around 150 villagers, all over the age of 55, have returned to their homes, resigned to their fate, their travelling done.
The World Travel Mart continues at ExCel London until tomorrow, Wednesday 7th (8am–6pm).