Don't miss the last days of 'Billur', Yasemin Aslan Bakiri's Glass Art exhibition in Nevmekan Selimiye. The show has been prolonged till June 20 and is well worth the ferry ride over.
Intricately crafted kaftans woven with metals and glass hang in Sultan Selim III's historic hamam, now a library, cafe and museum in Uskudar's colourful Selimiye neighborhood of.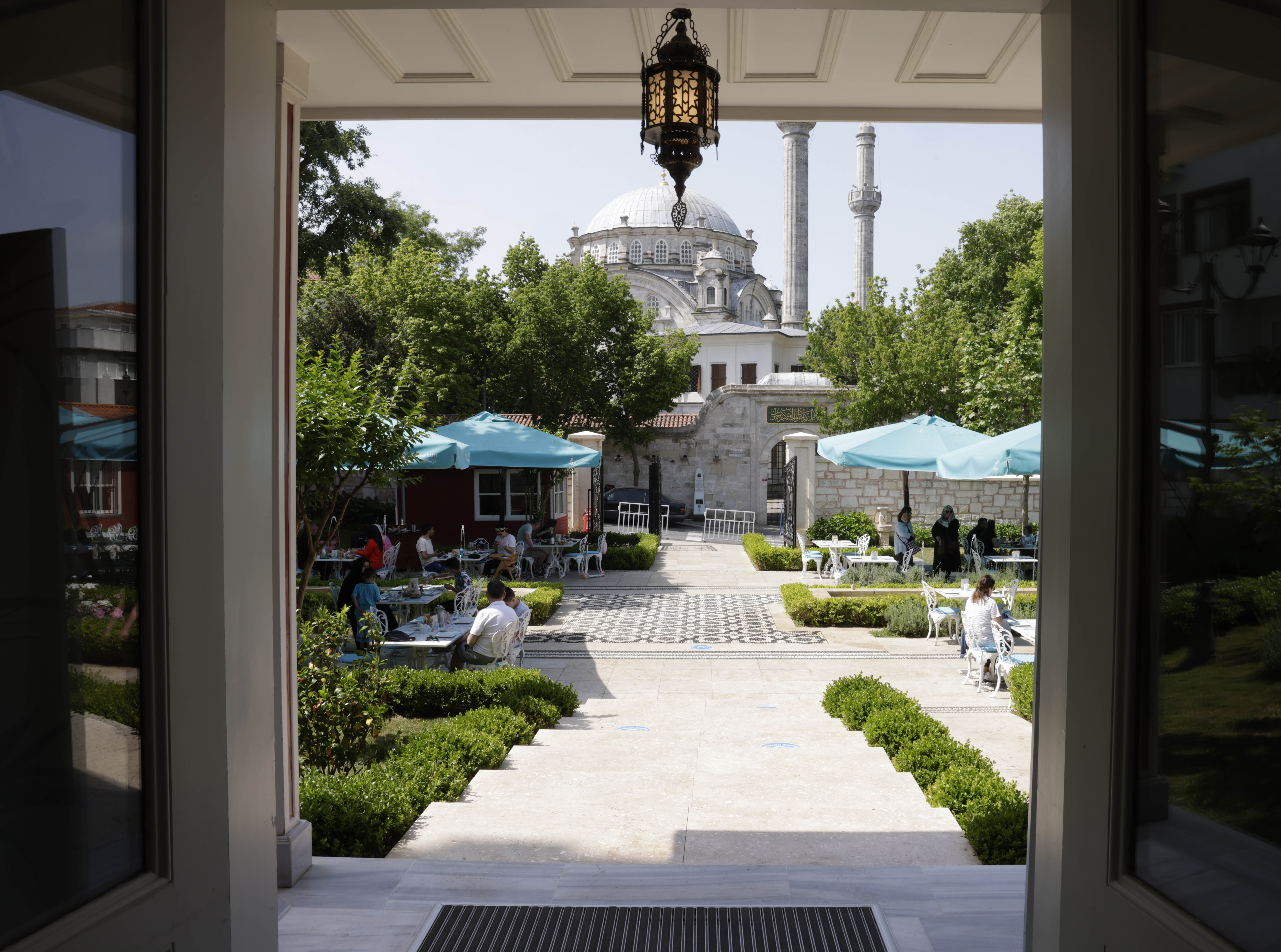 The Imperial Selimiye Mosque towers over the same Sultan's hamam at the bottom of the hill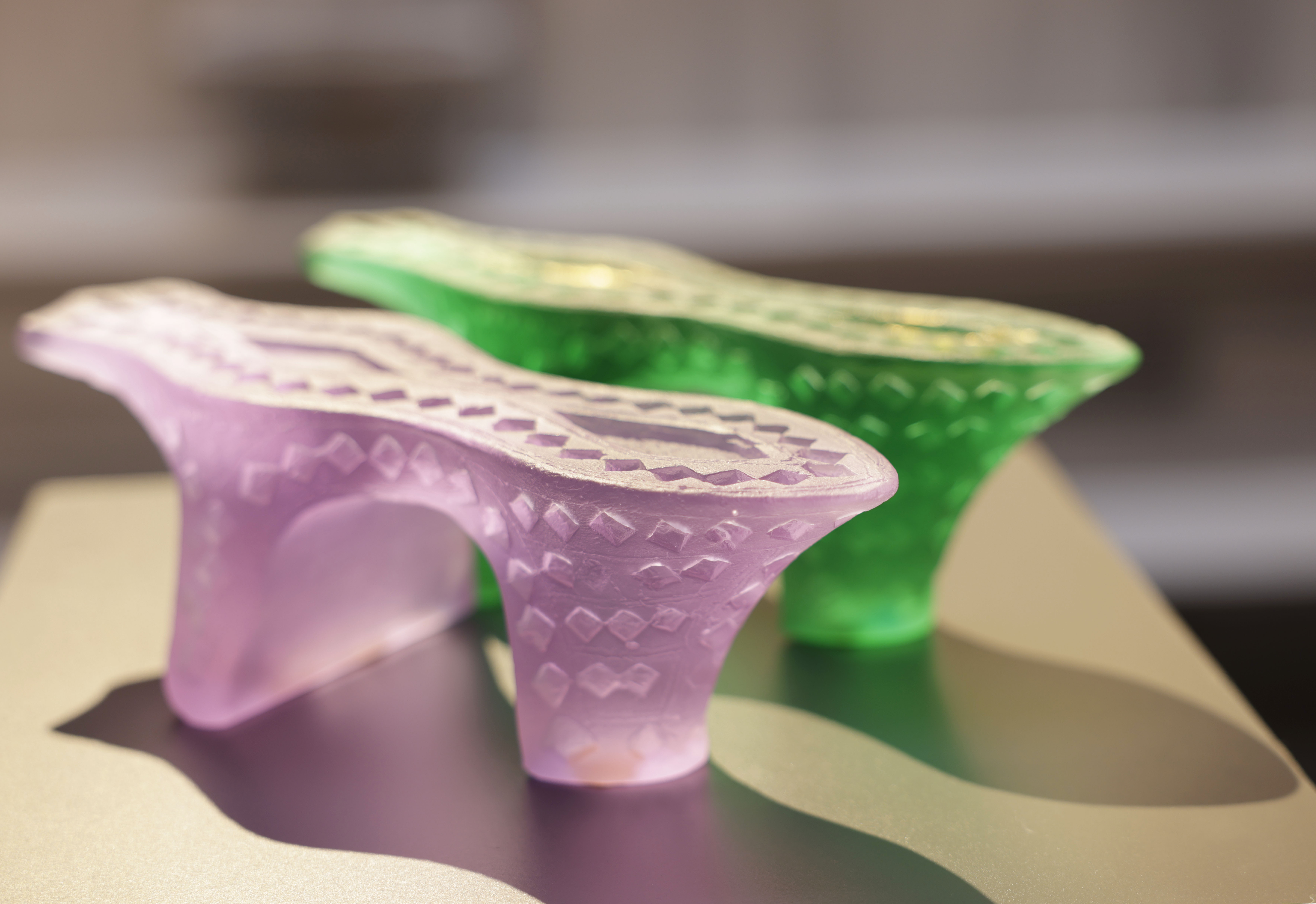 Other playful glass interpretations of hamam clogs in gummy-bear colors lightly mimic Dada objects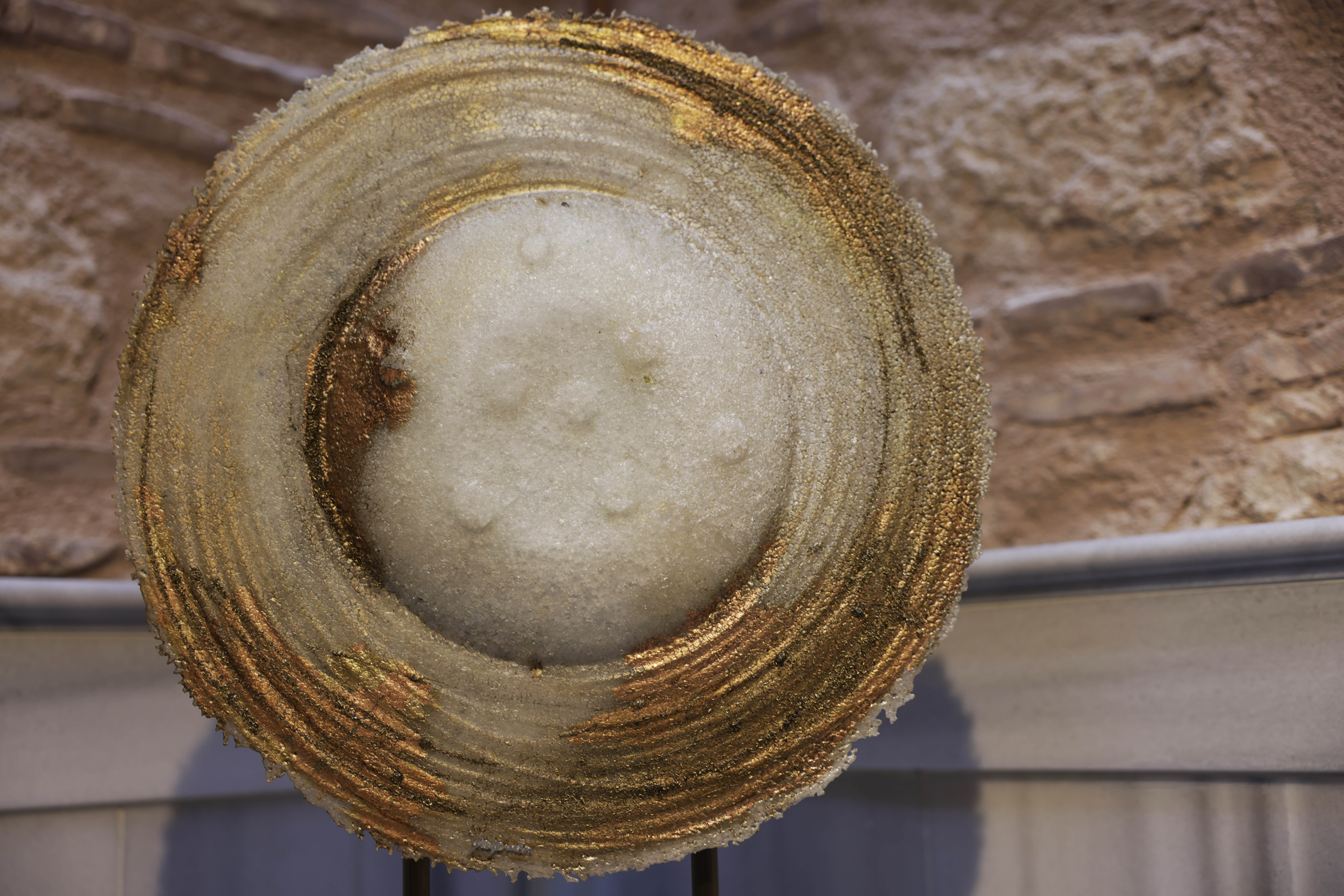 Sheild handmade in pate de verre – metal glass
Elegant, fragile-looking glass shields, made of pate de verre, and gigantic Ottoman firmans hang on the walls in the restored hamam, where walking over the transparent floors reveals the mechanisms of the historic bath amd can be a little distracting, an amusing test for the nerves.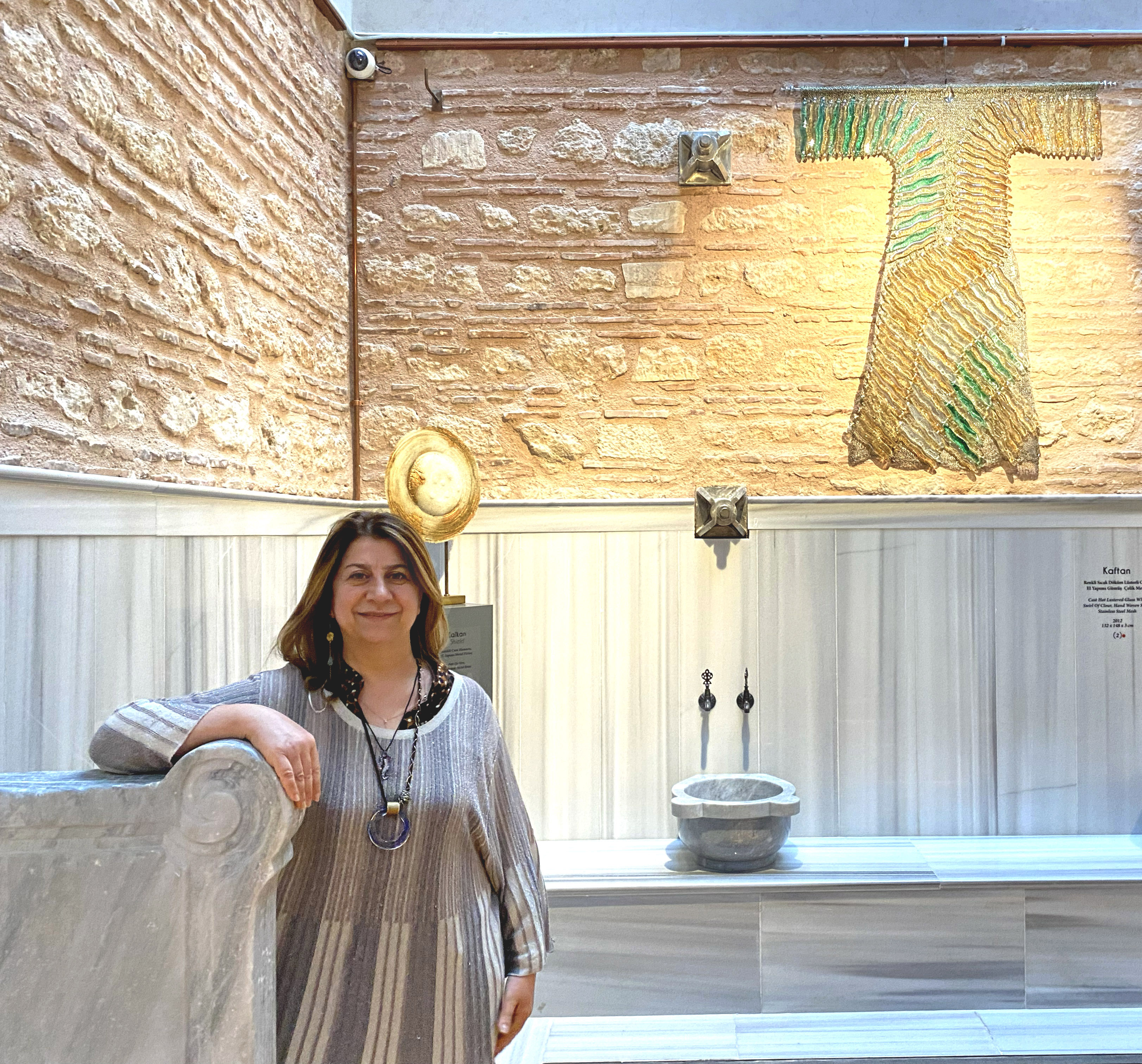 The artist, Yasemin Aslan Bakiri, in Marmara mable greys at the exhibition in Selimiye
'I wanted the kaftans to symbolically show the multicultural makings of the city, with metal weavings similar to 'Byzantine armour,' Yasemin Aslan Bakiri told me at the show. Bakiri is the founder of Camhane in Balat, on the Golden Horn, a studio where she has worked and taught the traditional art of glass making for many years.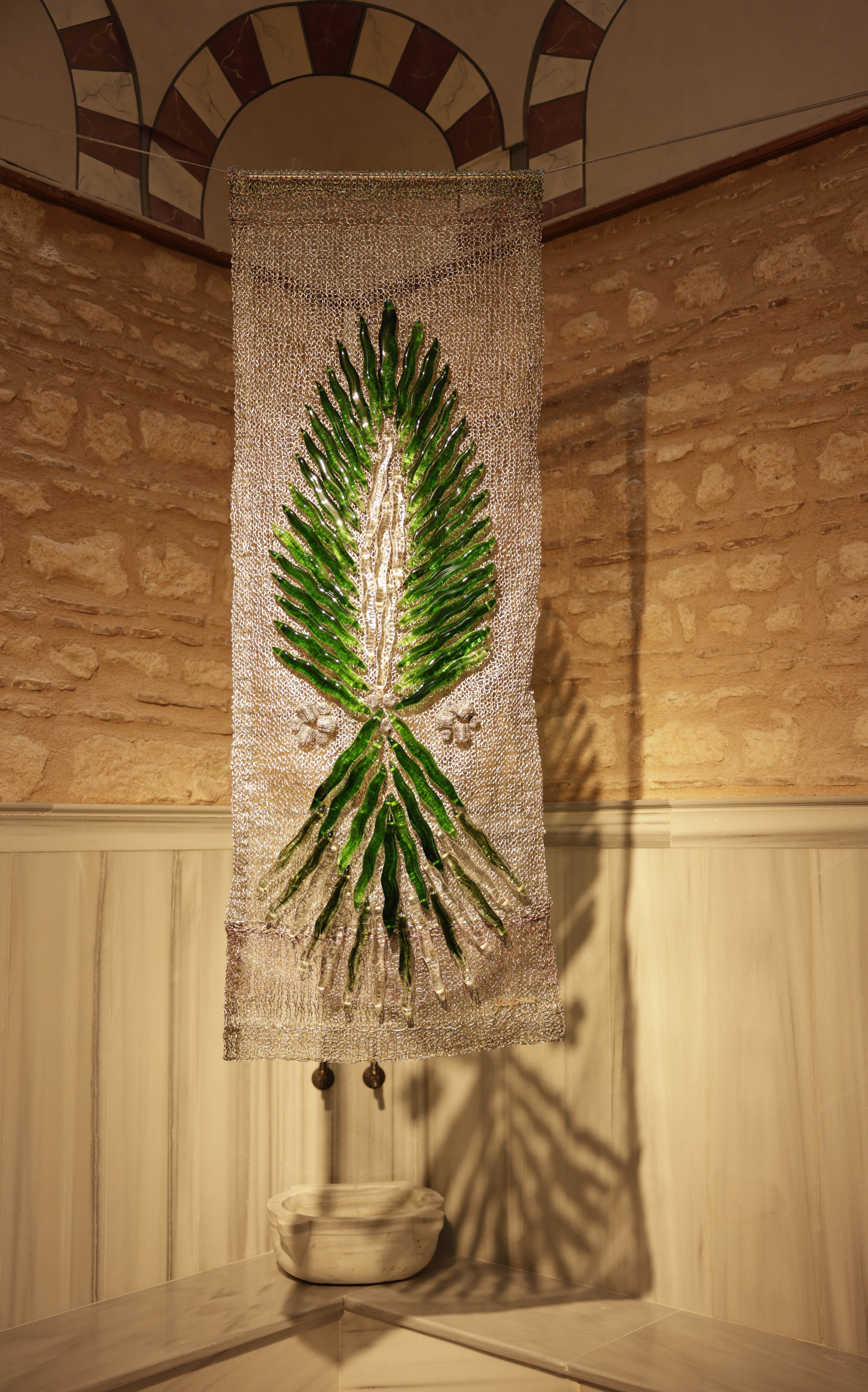 Tree of Life. Glass cast with hand woven coloured silver and stanless steel mesh. 2021
'Billur' is at the Seimiye Hamamı till June 20, 2022
Nevmekan Şerif Kuyusu Sk. No:57, 34668 Üsküdar, İstanbul
Open daily 10am to 11pm
Instagram: yaseminaslanbakiri
www.camhane.com, tel. +90 05335661908
For more about the artist see Lebriz.com.