Beyoglu's galleries are open and on a sunny Saturday I filed through the unexpected crowds to see what was up. The whole city seemed to be out.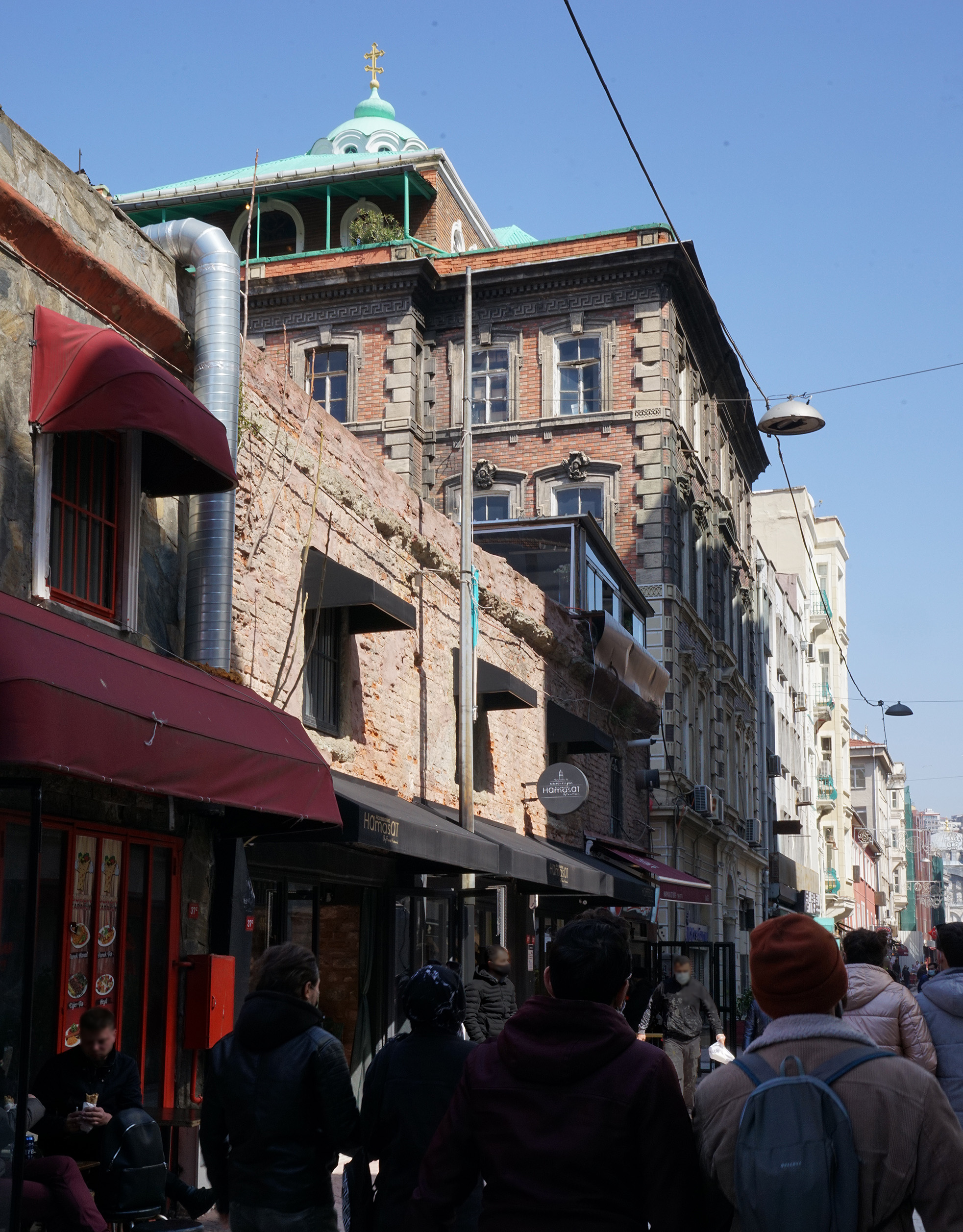 High above Mumhane Caddesi, a colourful dome of one of Karaköy's three rooftop Russian churches is visible against the crystal clear sky. At street level, the cafes are full and the energy high
First to Depo, the ex-tobacco factory with its splendid wide-beamed wooden floors and open spaces. Tempo Incognito: on Flows Rhythm and Movement is an International group show dealing with 'temporality in contemporary societies' and how our sense of time can be 'in tune or clash with natural, ecological and universal cycles'. One of the pieces is a still from two-channel installation video by Louise Manifold made in collaboration with the opera singer Elizabeth Hilliard and three automata at the Musée d'Art et d'Histoire in Switzerland. The work is called Escape Wheel.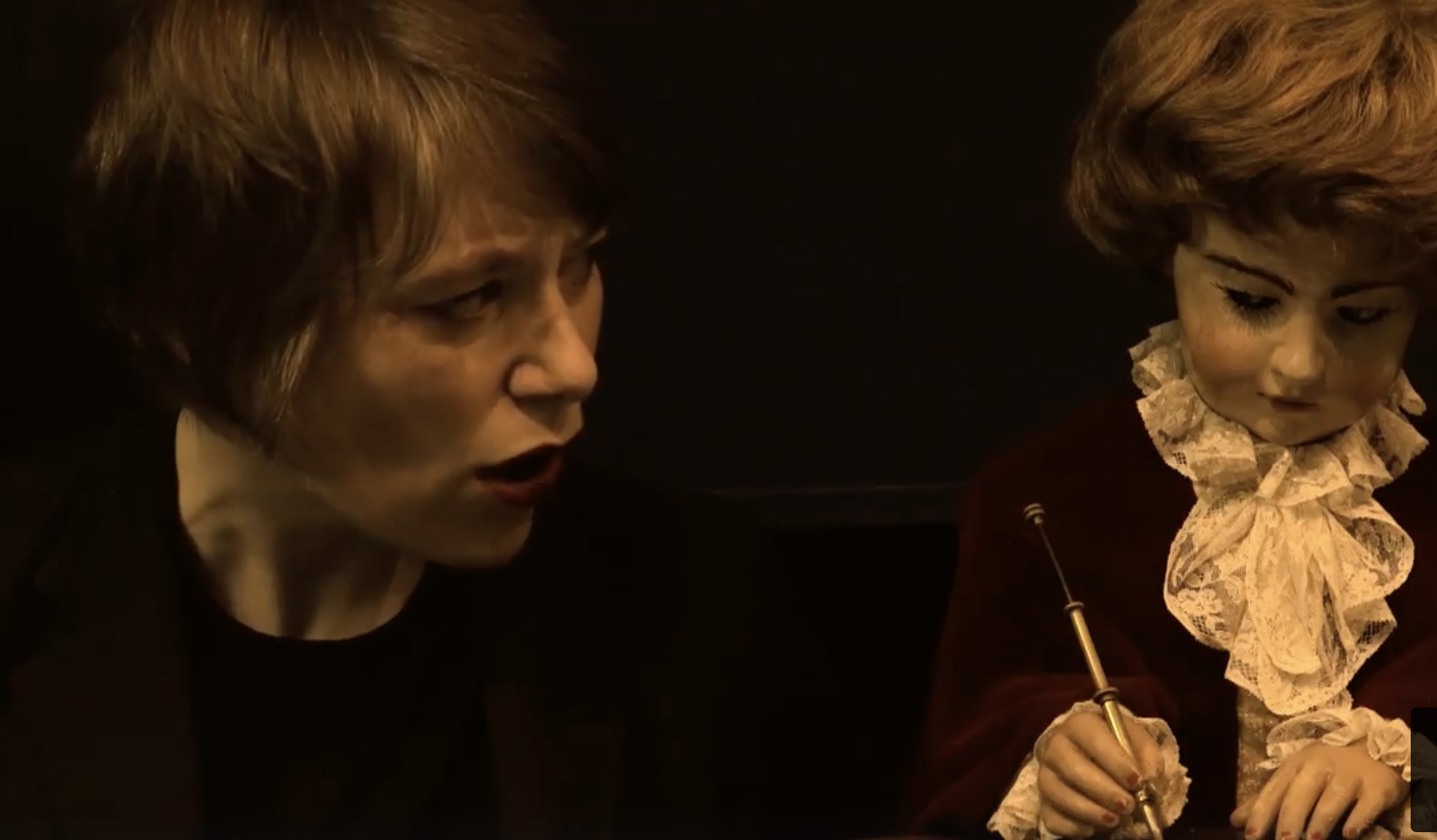 Escape Wheel, Louise Manifold slightly disturbing video installation at Depo. Three 18th-century automata made by the watchmaker Jaquet–Droz from no fewer than 6,000 parts, join forces with the opera singer Elizabeth Hilliard (left). The work plays on repetition and movement, acting like a cycle between myth and artificial life
From Tophane, I climb Bogazkesen through what has become Istanbul's new designer hub into the comforting alleyways of Cukurcuma. Here, two relatively new galleries show some sought-after talent.
C.A.M. Gallery is currenly exhibiting the young Konyaiı Oğuz Kaleli's impressive large mixed media paintings (main picture). At the age of 28, Kaleli has participated in dozens of group shows in Turkey as well as London and won no fewer than ten awards. this is his first solo exhibition. It is called Exit. Over a short chat, Kaleli explained how his work reflects some of the chaos he feels, and the constraints imposed by the architecture around him.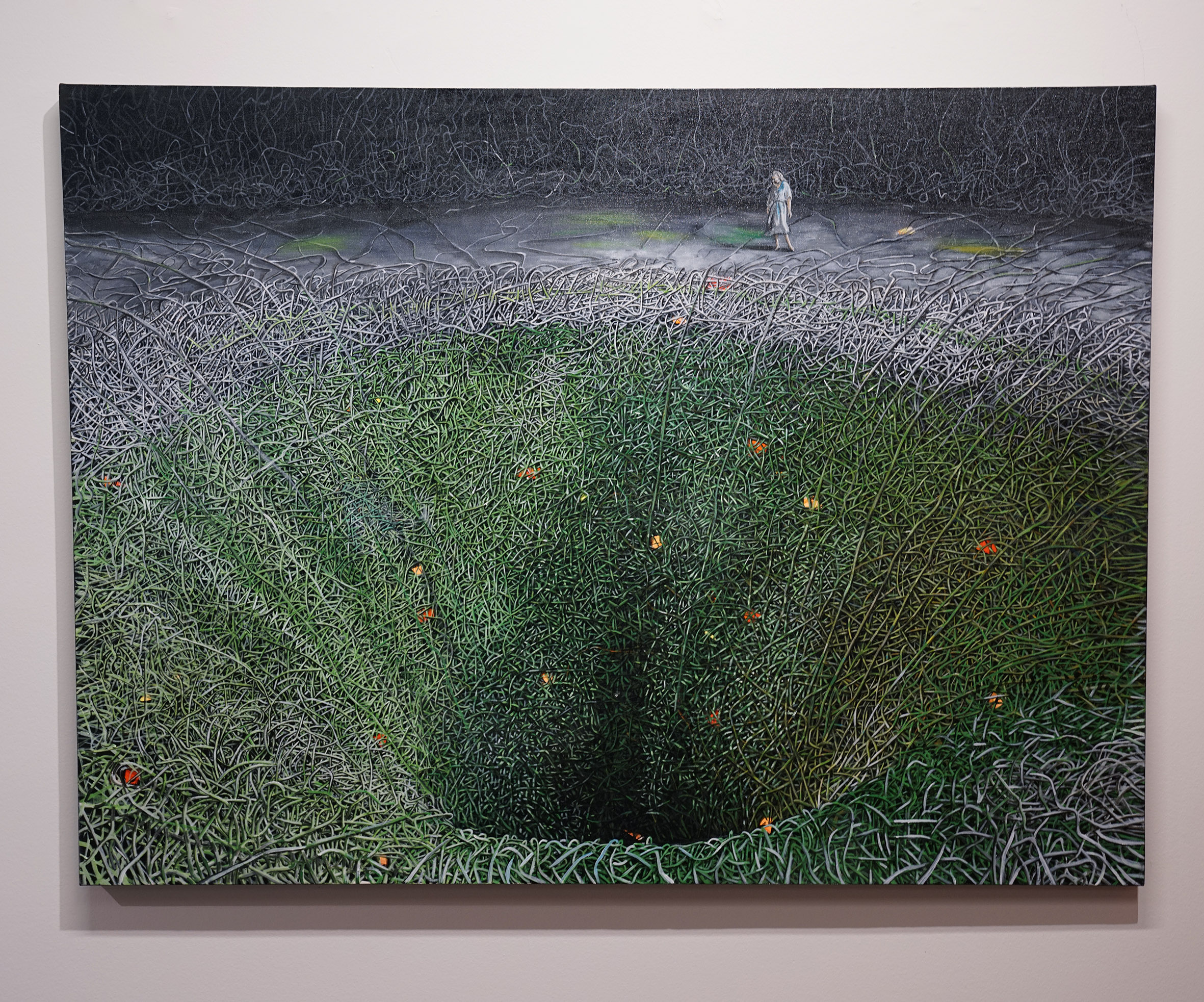 Oğuz Kaleli', Untitled 2020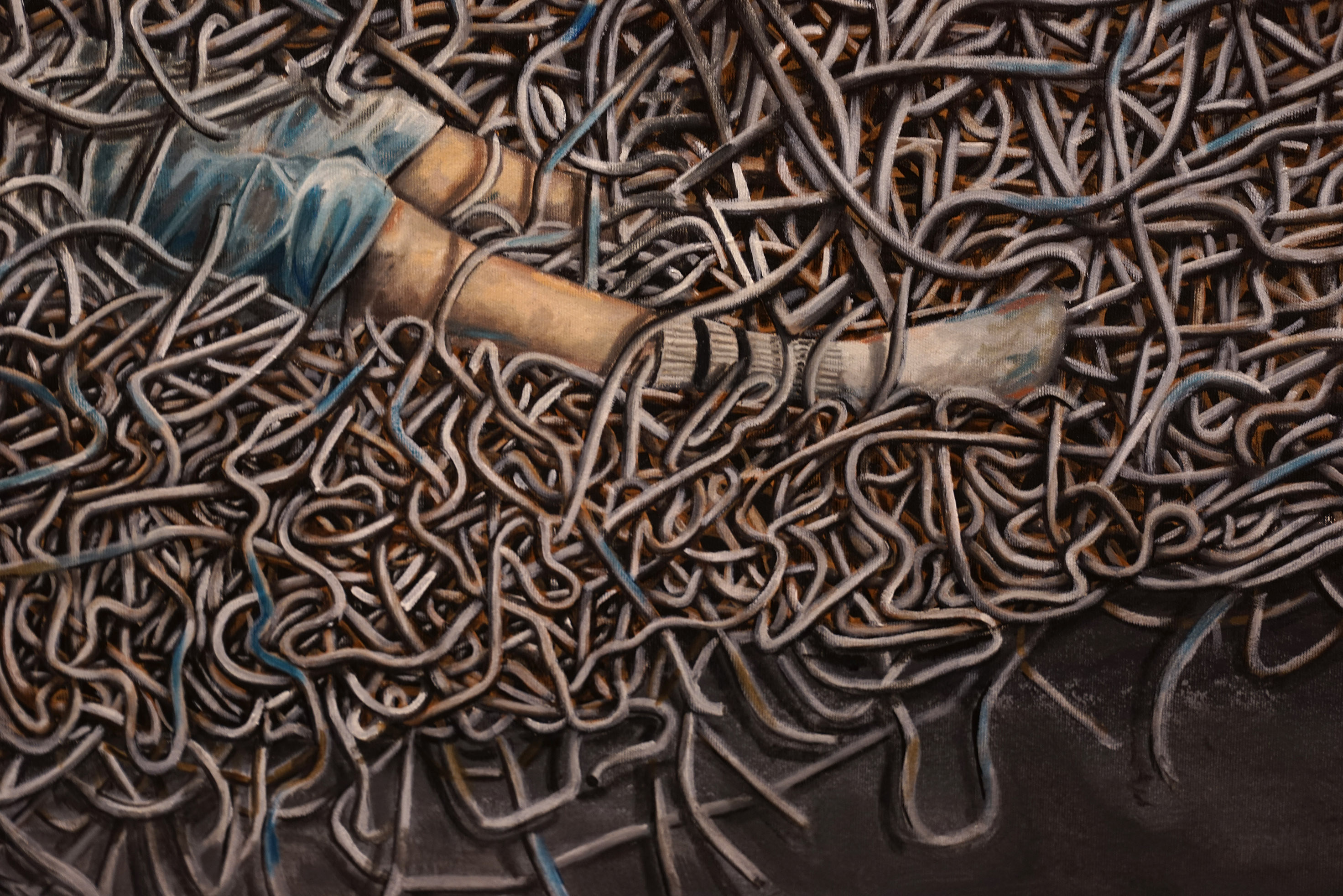 Oğuz Detail from Untitled, 2021
Next door, at Simbart Projects, is an exhibition by another young artist in her late 20s, Dilara Göl. Her first solo show, Disorder is inspired by a fictional relationship between the artist and a mentally ill patient.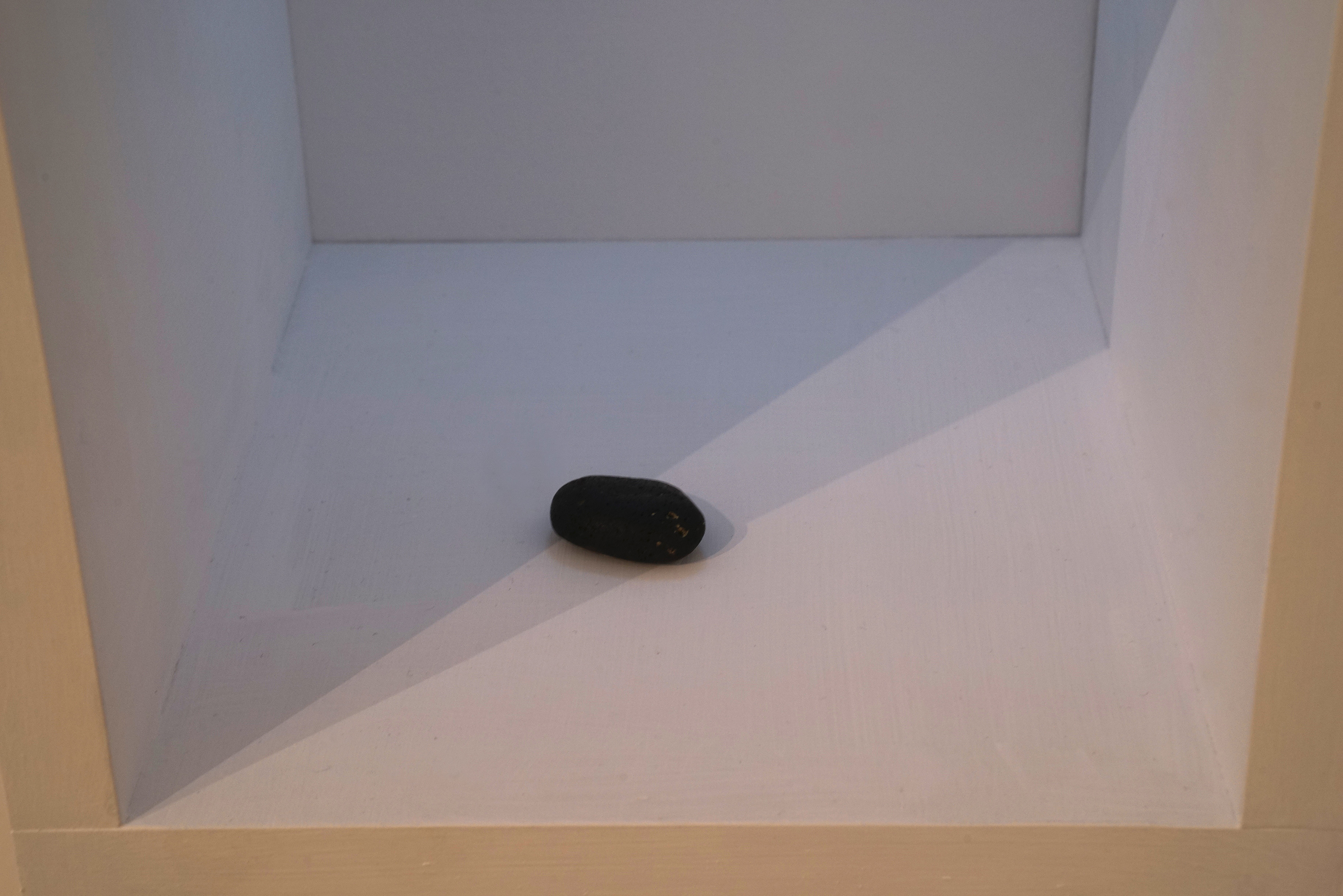 Dilara Göl: the stone the patient has grasped symbolises identity and memory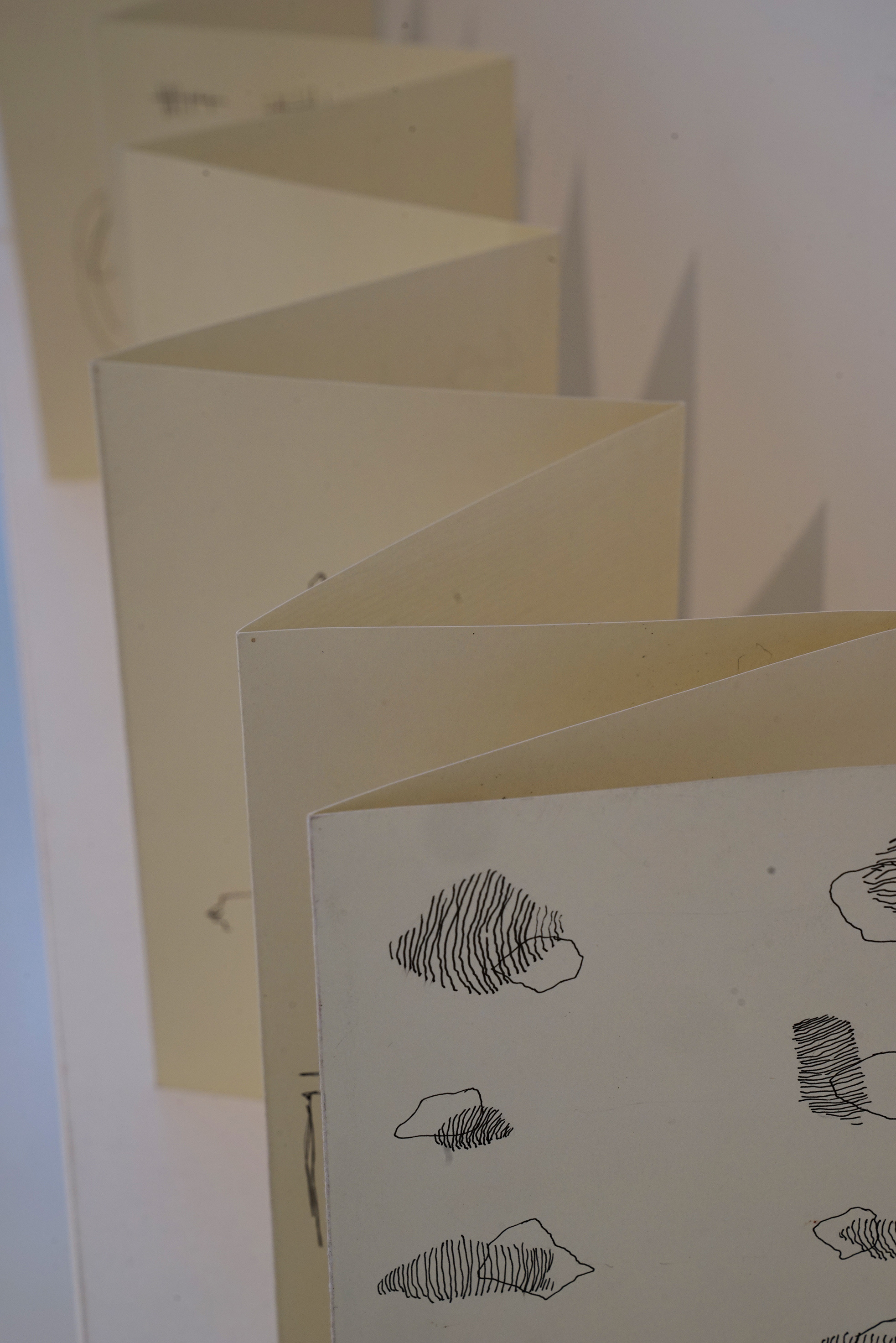 Dilara Göl, 'Traces', 2021 needle pen drawing on accordion notebook
My last stop, as I fight my way through the Saturday masses on İstiklal, is a long-established institution in the Beyoğlu art scene, the beautiful Mısır Apartmanı, home of Nev Galeri.
The show has an excellent virtual website but of course the experience of being near the work is worth the visit. Mike Berg's sculptures are so photogenic and playful, and fit exhibition's title perfectly: Daydreams.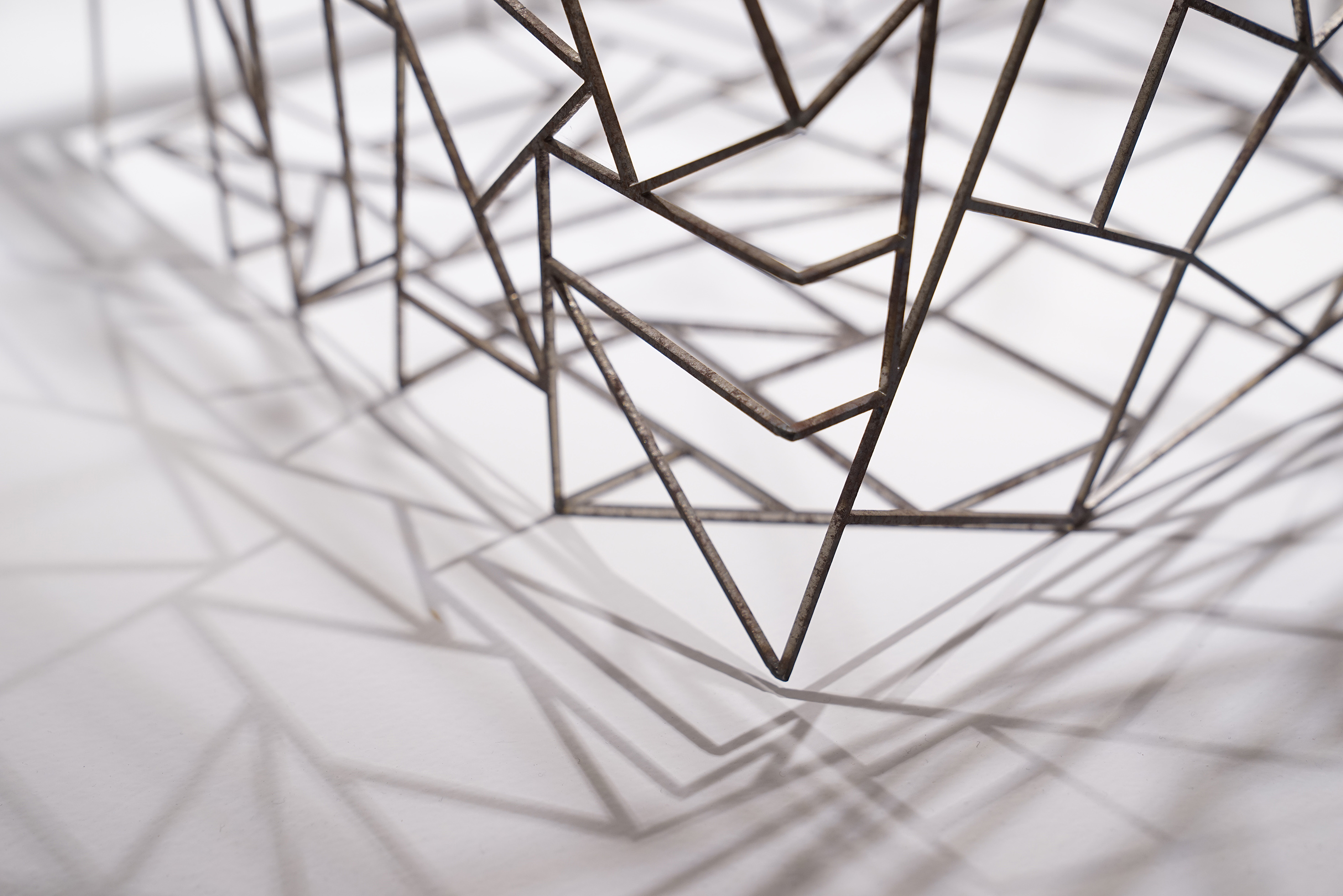 At Galeri Nev: Mike Berg 's untitled 2012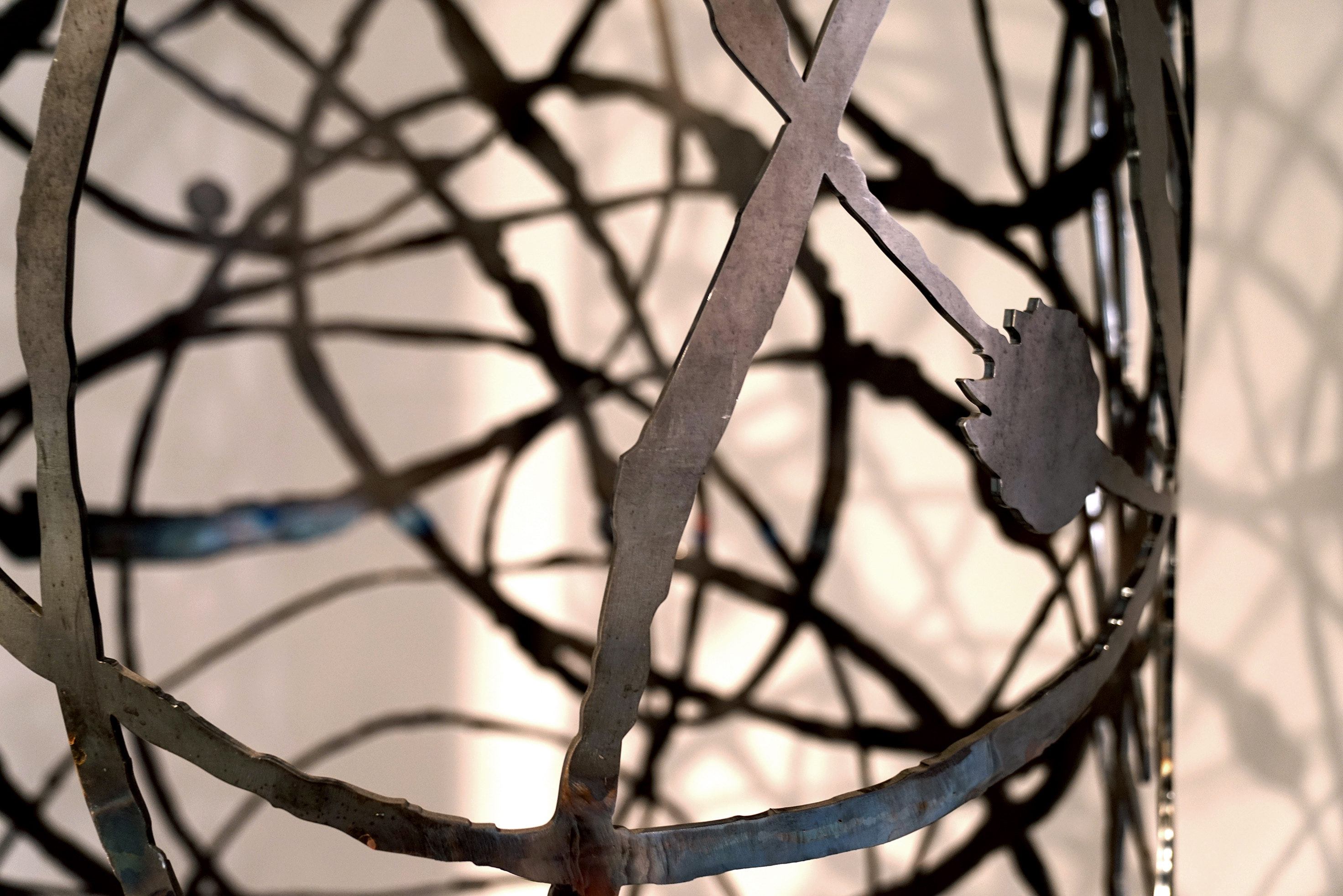 Mike Berg untitled 2020
I personally thought Melek Mazici's paintings were wonderful too. The artists are Mike Berg, Selçuk Demirel, Melek Mazici, Esra Özdoğan, and Aras Seddigh. Go early in the day to avoid crowds.
Depo -Tempo Incognito: on Flows Rhythm and Movement 3 March - 18 April
C.A.M. Galeri - Exit by Oğuz Kaleli 4 March - 4 April
Simbart Projects - Disorder by Dilara Göl 18 March - 8 May
Nev Galeri Daydreams Virtual Tour https://www.galerinevistanbul.com/ 5 March - 11 April