It's Islamic Sales Week again! And as always there are lovely artefacts waiting to be discovered and snapped up.
It is astonishing to see an institution of the LA Mayer Museum for Islamic Art in Jerusalem's standing open its doors, even a chink, to deaccession treasures. Covid no doubt means others will follow. The laws of Turkey and of Great Britian make it impossible for museums to release collections onto the art market. A good thing perhaps, or is it? One cannot help feel a twinge of regret when heirlooms disappear for ever and a day into the vaults of yet another bloated national museum. One suspects, after reading Elizabeth Rodini's fascinating new book about the National Gallery's Bellini portrait of Mehmed the Conqueror (to be reviewed in Cornucopia 62), that the curators in London would happily allow it to head for the Bosphorus if they could. As it is they lent it as a period piece to the V&A. Incidentally, well done the Mayor of Istanbul for snapping up the double Bellini portrait at Christie's in June before it, too, vanished into the Arabian sands. It went on show at the miunicpality's HQ in Saraçahane, Istanbul this month. (The ideal home would be the Tekfur Sarayı on the landwalls, which the municipality has turned into an exhibition hall – Museum No 21 in Cornucopia 60).
Today, Tuesday, October 27, sees a double billing at Sotheby's, with the sale of Select Works from the LA Mayer Museum of Islamic Art occupying the morning session, and the Arts of the Islamic World & India, including Fine Rugs and Carpets sale in the afternoon.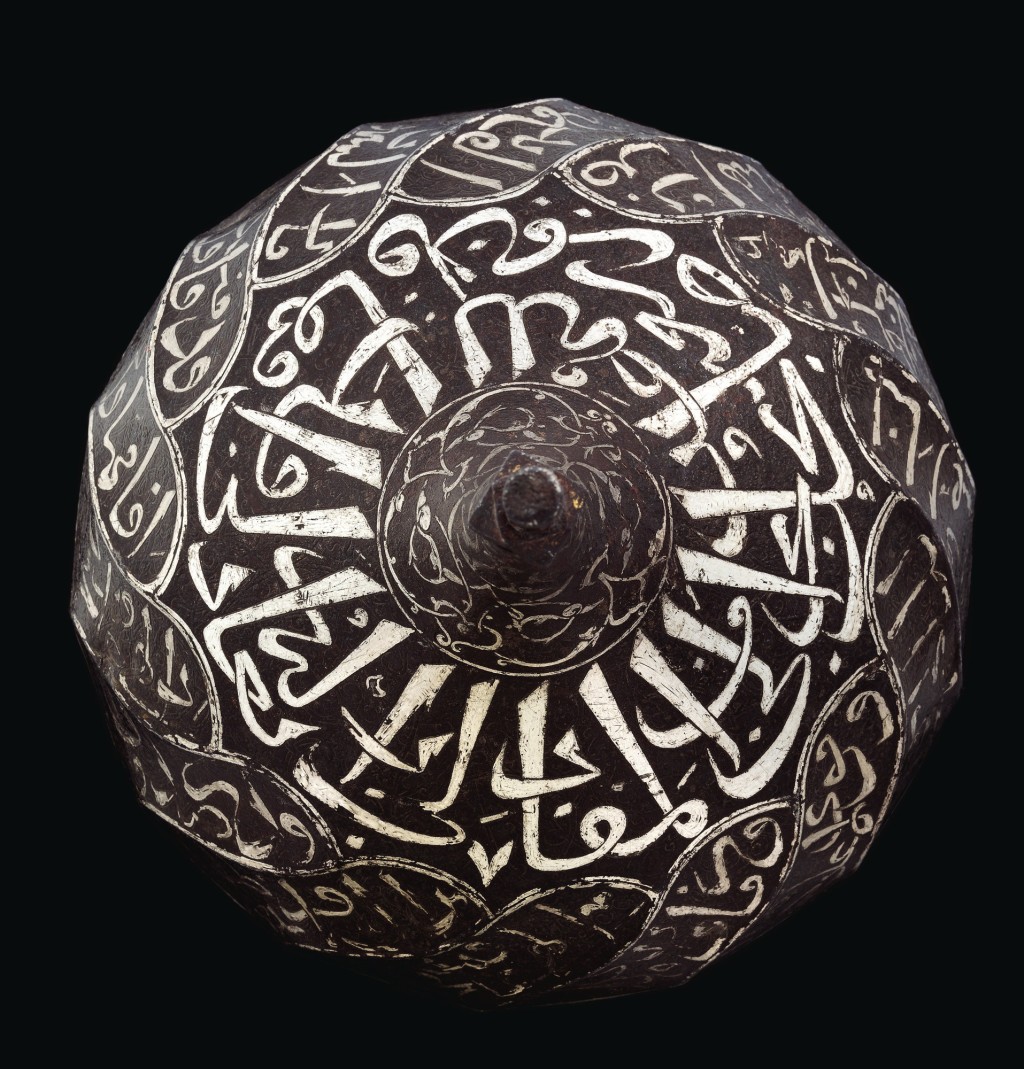 Among the Jerusalem highlights are a magnificently sombre Akkoyunlu turban helmet (Lot 55, above and main picture, top). Made for a ruler of the powerful semi-nomadic Turkomen confederation that rose to power in the 14th century and took control of eastern Turkey and much of Iran and Azerbaijan, it is expected to fetch a princely £400,000–600-000. The no-nonsense silver-inlaid inscription concludes: 'The world lasts but an hour so live your life in obedience'.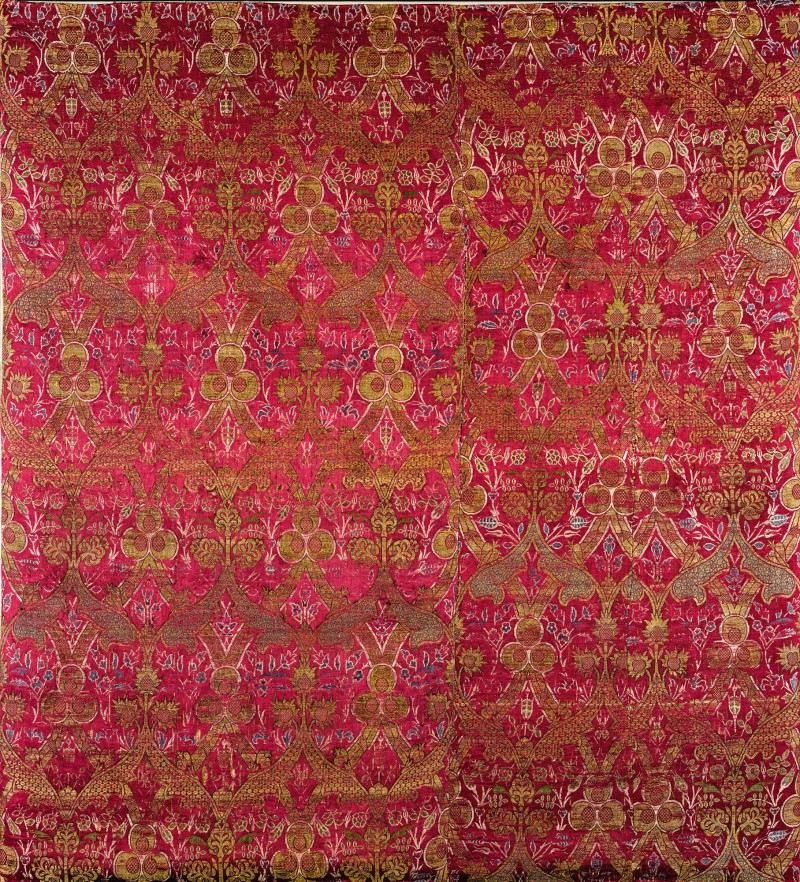 Another glorious artefact from the LA Mayer Museum in is this large, dazzling 17th-century Ottoman silk 'kemha' panel (Lot 108, est £30,000–50,000).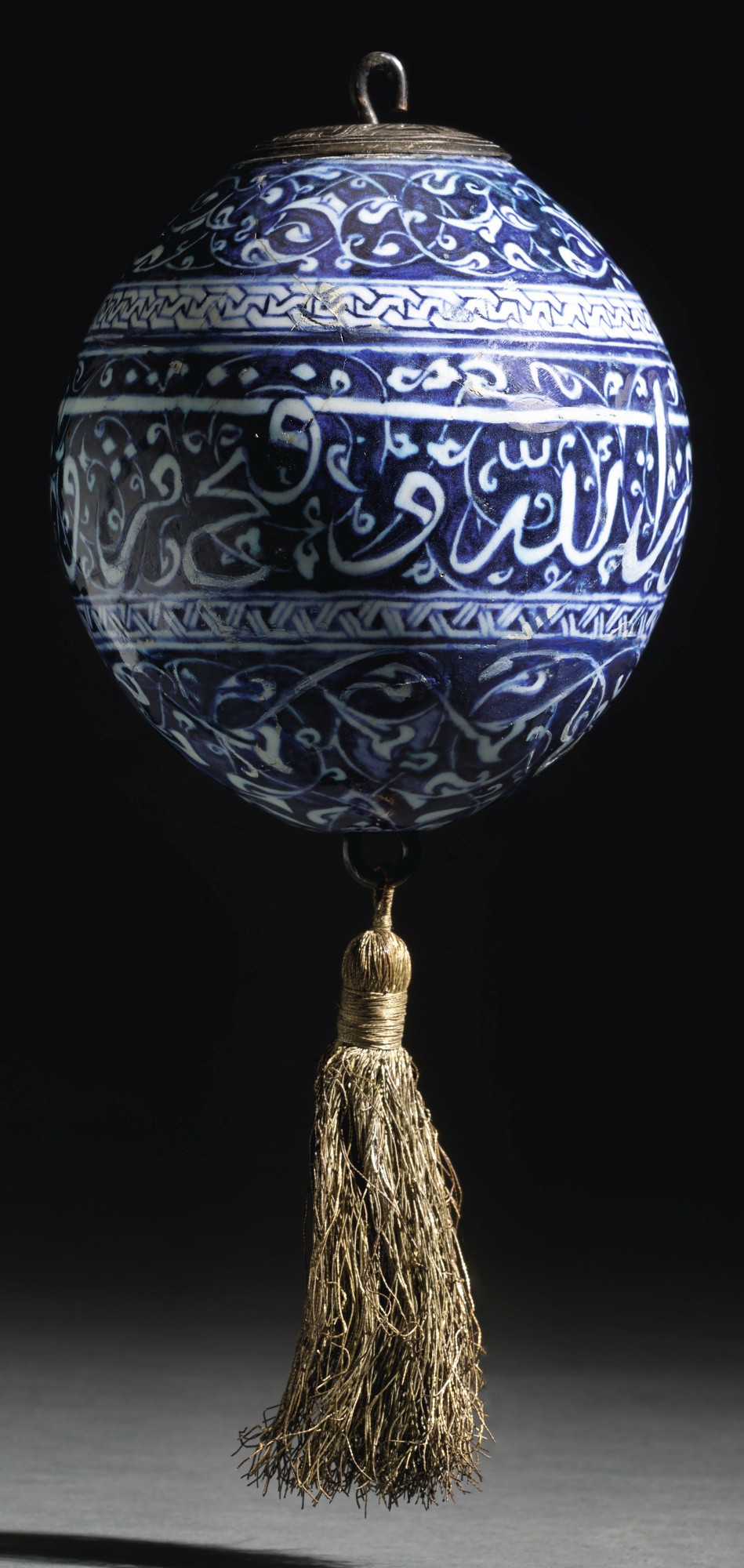 The onlty Iznik in the Jerusalem sale is Lot 75 (est £180.000–220,000), a hanging ornament in the cobalt blue and white glaze of highly prized early-Iznik, c1480.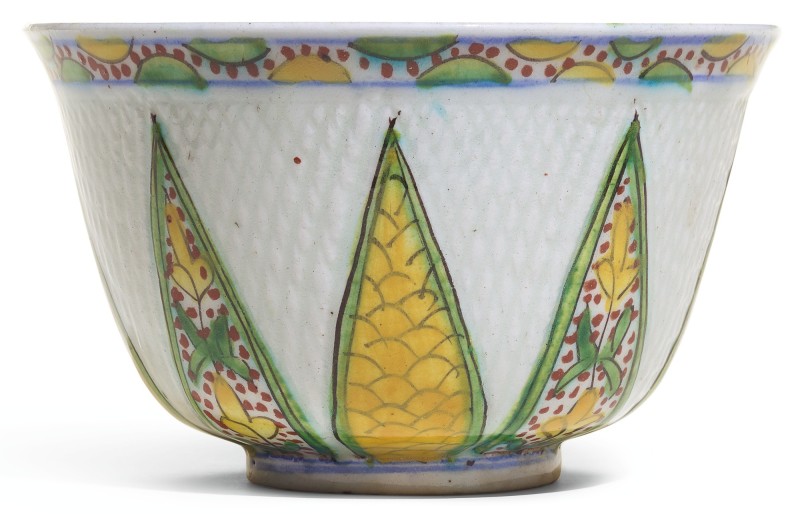 On a lighter, more affordable note is Lot 155, an elegantly restrained 18th-century Kütahya bowl, just 6.6cm high (est. £3,000–5,000). The Pera Museum and the Sadberk Hanım Museum have their fill of Kütahya. This is just the thing for a budding Turkish collector – and with a terrific provenence.
After lunch, top billing in Sotheby's Arts of the Islamic World & India sale goes to a 16th-century Ushak carpet (Lot 453). A magnificent flock of birds cover a white-ground in he Zarander-Cassirer 'Bird' carpet is a very rare thing indeed and expected to fetch between £500,000 and £800,000. This very small group of carpets is associated with the town of Selendi, not far from Uşak in western Anatolia (home today of a notable red wine). The attribution is based on a 17th-century register discovered by chance in Edirne (and originally quoted in an article by Robert Pinner and Walter B Denny). A carpet is descibed as having 'Selendi's crow drawings on a white ground'. This example is thought to have been woven c1575, based on datable Western paintings.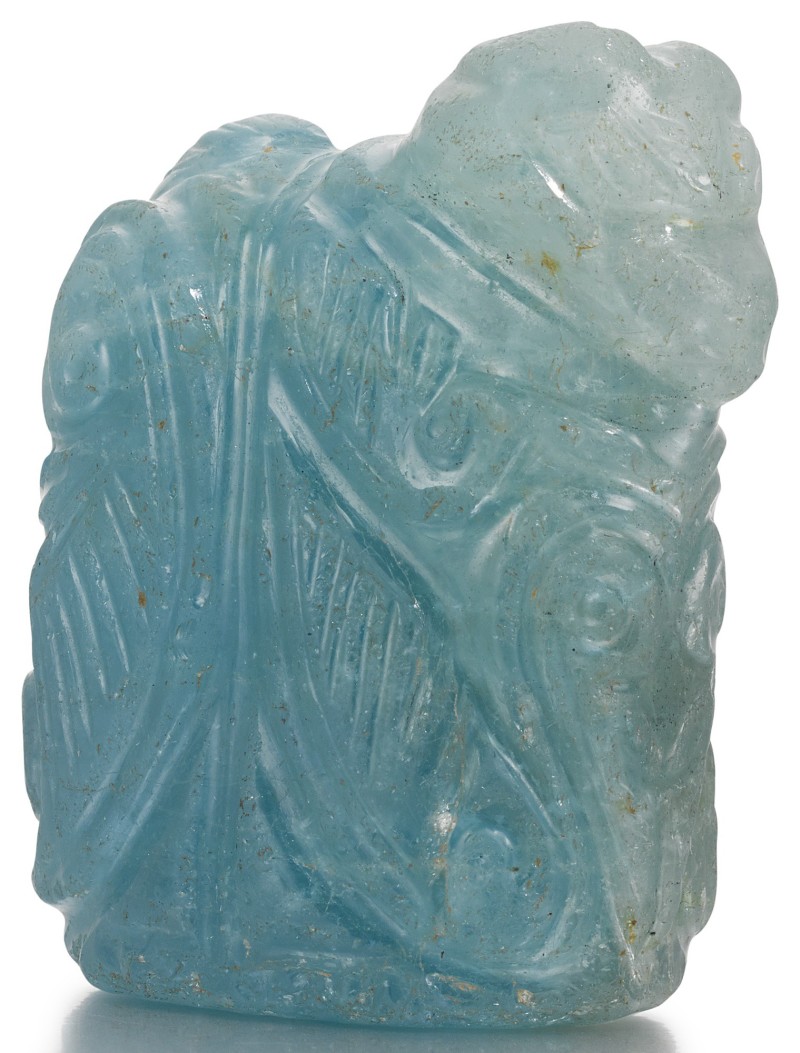 Tiny but no less apppealing is gorgeous aquamarine chess piece (Lot 440, est £10,000–15,000: sold for £50,400), which measures 4.5cm high and presumably represents a Knight. Thought to date as early as the 9th century, it could well have graced a chessboard in Abbasid Baghdad, where the game's popularity was immense. Where it was carved is unknown: Iraq, Iran or Eypt are all apparently possible.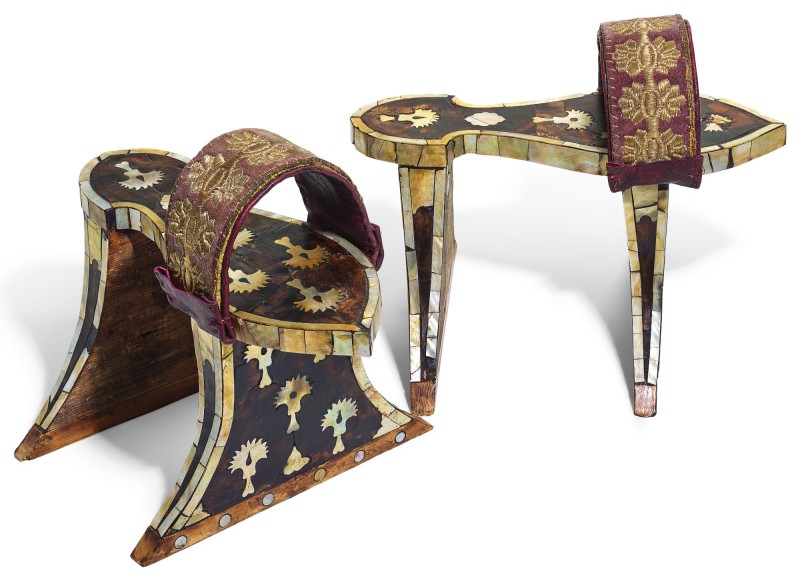 Lot 479 is a pair of 17th-century women's hamam clogs, or nalin, inlaid with tortoiseshell and mother of pearl. They still have their leather straps, covered with velvet and decorated with gilt metal. Not only beautiful but intensely practical, these Ottoman clogs concentratie the weight of the weareron the narrow wedges, which enures that the clogs do not slip on wet marble floors. A pair of tiny child's hamam clogs in the Sadberk Hanım Museum memorably graced the cover of Cornucopia 41.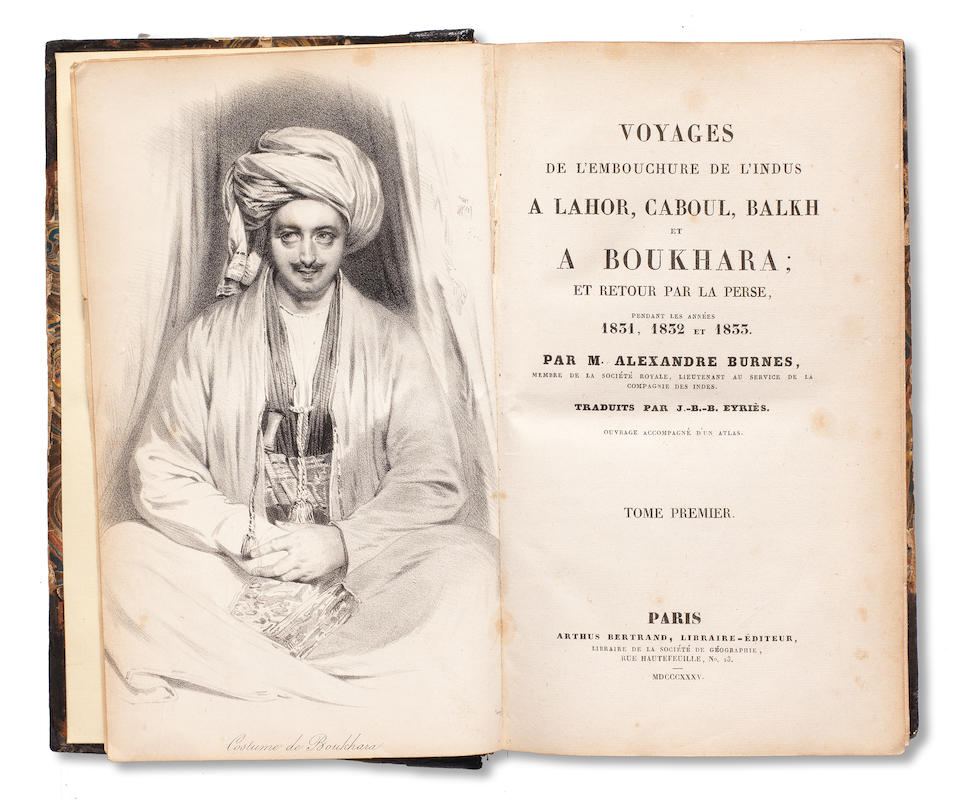 Alexander Burns' legendary account of his journey to Bukhara appeared at Bonhams today in its first 1835, French edition (Lot 254). Happy the bibliophile who paid £15,000 for the prize.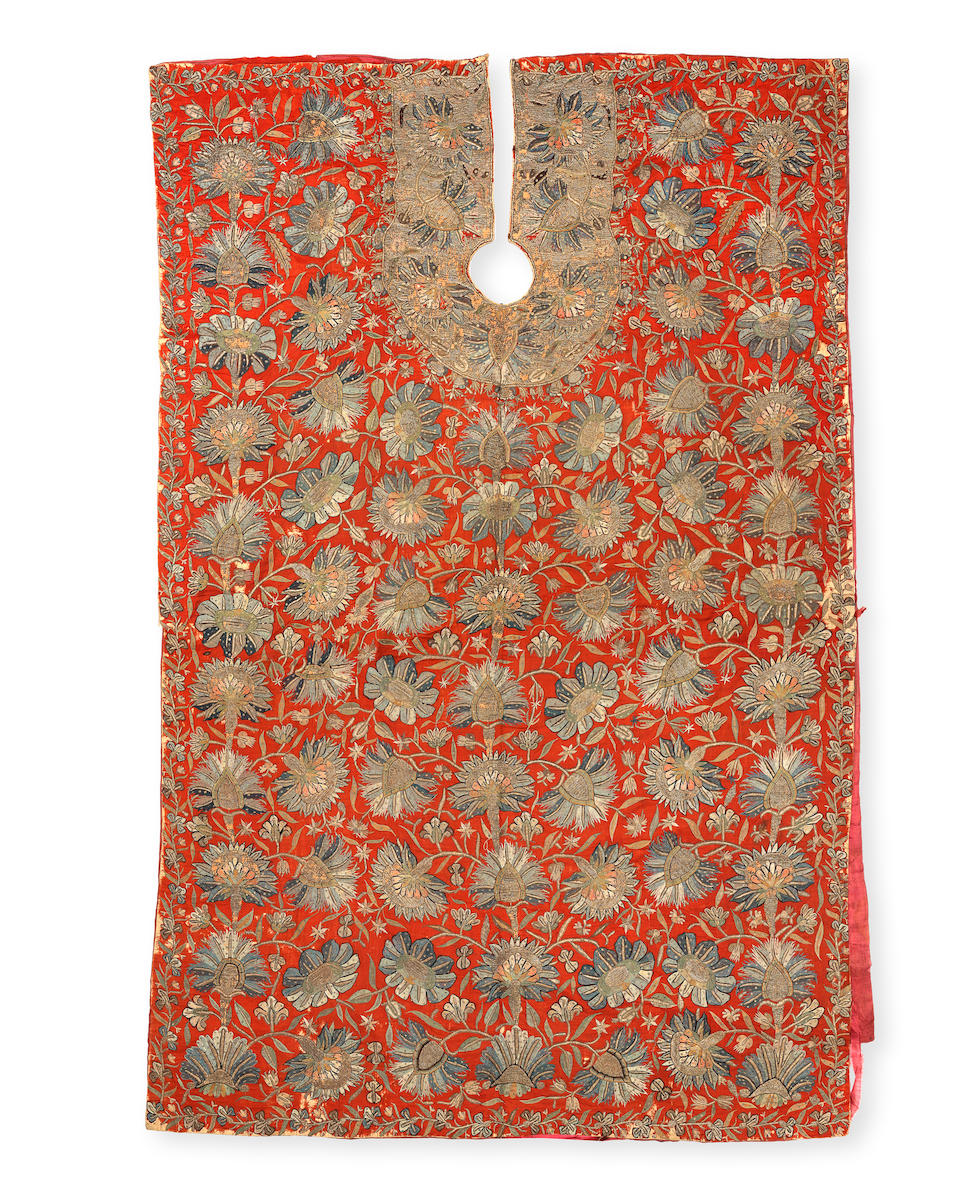 Wiith home-barbering much in vogue thanks to Covid, it is not surprising that this magnificent 18th-century Ottoman barber's apron (Lot 133) should fetch a decent £3800.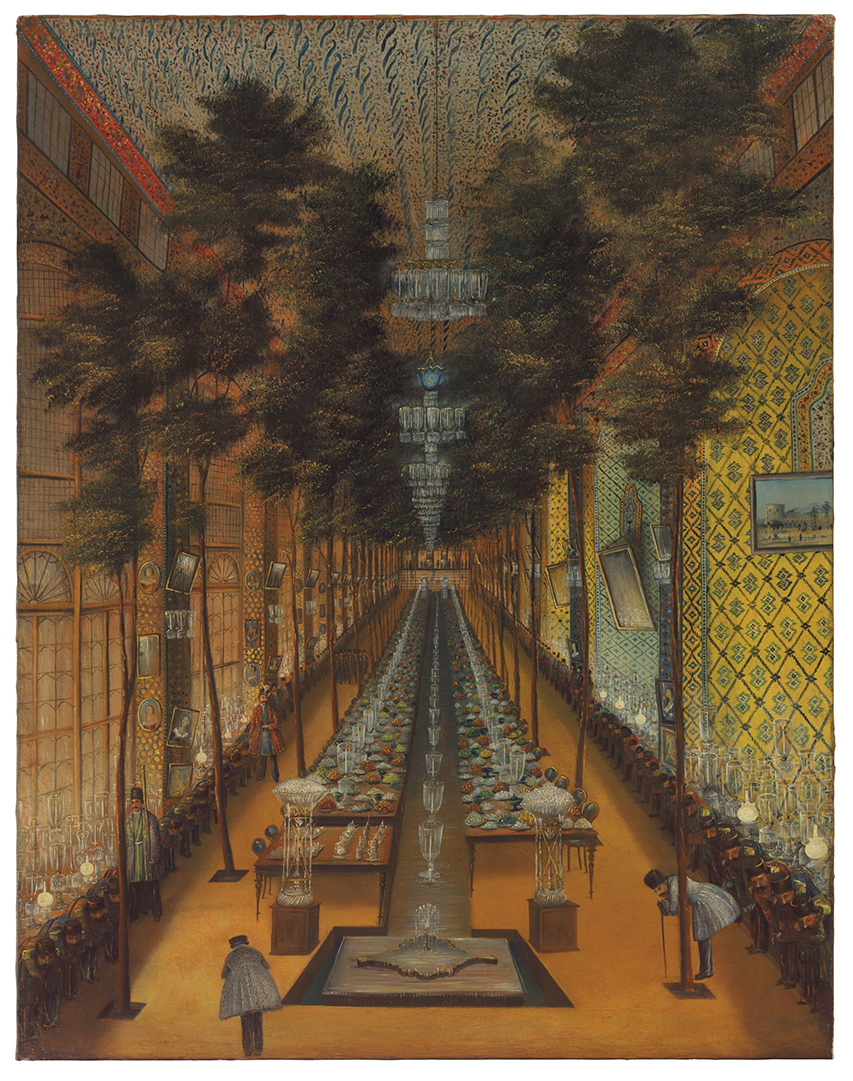 Wednesday, October 28, is the turn of Christie's with their Art of the Islamic and Indian Worlds including Oriental Rugs and Carpets.The Qajars who ruled Persia from 1789 to 1925 were originally a Turkic dynasty. For sheer charm, nothing at Christie's can beat this begiuiling painting of a Qajar royal banquet, lot 50 (est £100,000–200,000), attributed to Yahya Ghaffari (also known as Sani al-Mulk II). It shows a banquet prepared for Nasir Al-Din Shah at the Gulestan Palace Gardens in Tehran some time between 1870 and 1880. One assumes from the deep bowing, that it is the Shah on the left who is inspecting the magnificently laid tables. The tented hall, with its fully grown trees, glows in the candlelight. The Nasiri period.'s love of paintings is illustrated by pictures hanging at impossible heights on the walls. This link allows you to zoom in.
More to follow tomorrow on this sale…