This perfectly formed exhibition is a fitting tribute to the influential art historian Marcell Restle. Staged by ANAMED and the University of Vienna's Digital Research Archive for Byzantium (DiFaB) – and happily extended to April 5 – the show at ANAMED's Merkez Han on İstiklal Caddesi offers a beguiling portrait of a fascinating man (photographed below in 1957) in who inspired a generation of younger art historians.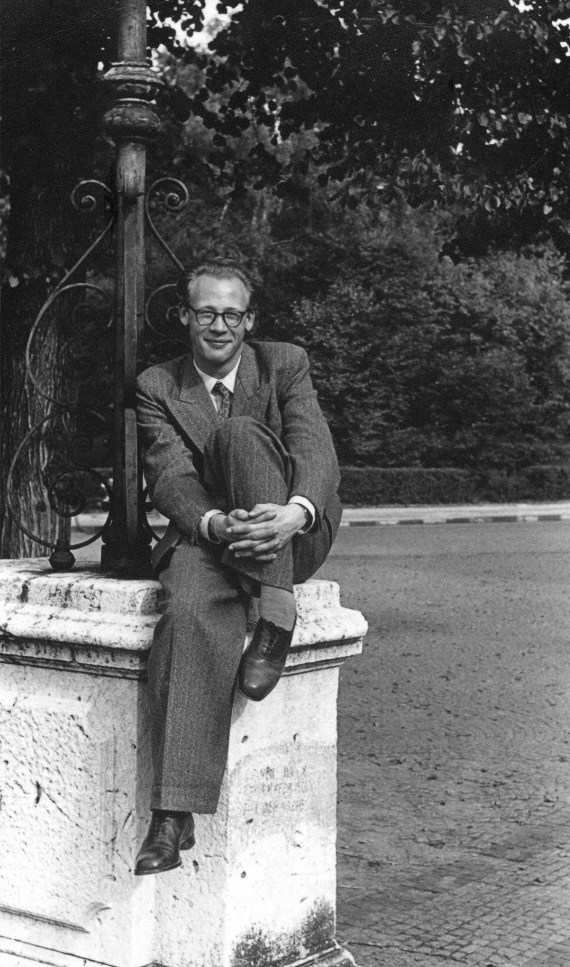 Born in Bad Waldsee, a small town in southern Germany, January 15, 1932, Restle was the second son of a family of craftsmen who were passionately committed to his education. An early enthusiasm for art and architecture led him to art history, Byzantine studies and the history of Christianity, which he studied at the universities of Tübingen and Munich. A scholarship from the German Academic Exchange Service (DAAD) in 1956 then allowed him to continue at Istanbul University, where he took courses from German and Turkish professors such as Kurt Erdmann, Halet Çambel, and Semavi Eyice. Erdmann was to become a close friend and mentor during these formative years, and their visits to monuments in Istanbul and Anatolia had a powerful impact on him.
In-depth study of Islamic art opened up a new world for Restle. He became a leading authority on both Seljuk, Ottoman and Byzantine architecture, teaching at the universities of Vienna and Munich and embarking on countless study trips around the Eastern Mediterranean. Responsible for the first systematic investigation of the rock-cut structures in Capadocia in the 1960s, he published extensive studies of their paintings and of the architecture of the churches built from stone, a frequent point of reference for Robert Ousterhout's superb new study of Byzantine archtiecture, Eastern Medieval Architecture.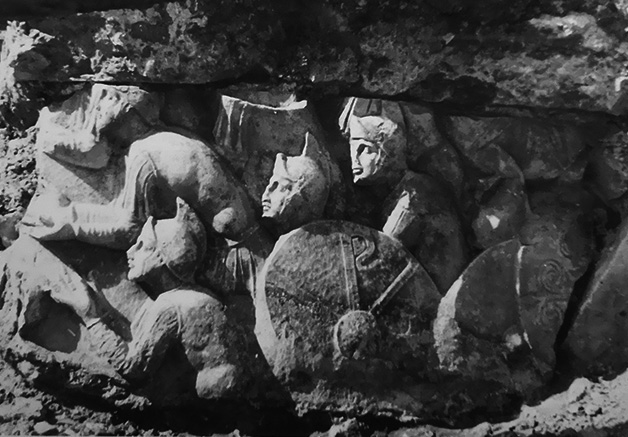 Restle's first photographs were of finds in the newly excavated Theodosian Forum in Istanbul, where he was able to put into practice Erdmann's methodology, a systematic combination of sketching, note-taking and photography that would enable him to make sense of Byzantine spolia in Ottoman buildings during his later work in Anatolia.
What shines through in the exhibition is a lifelong love of architecture. The word 'passion' crops up in most references to the ANAMED show and is reflected poignantly in his stunning black-and-white photographs, used here sparingly but effectively. Allied to a grasp of modern surveying techniques, rare among art historians, his acute visual sensitivity made him a formidable and inspiring teacher.
Typical of his approach are these drawings of the Kalenderhane Mosque (the Kryotissa) in Istanbul.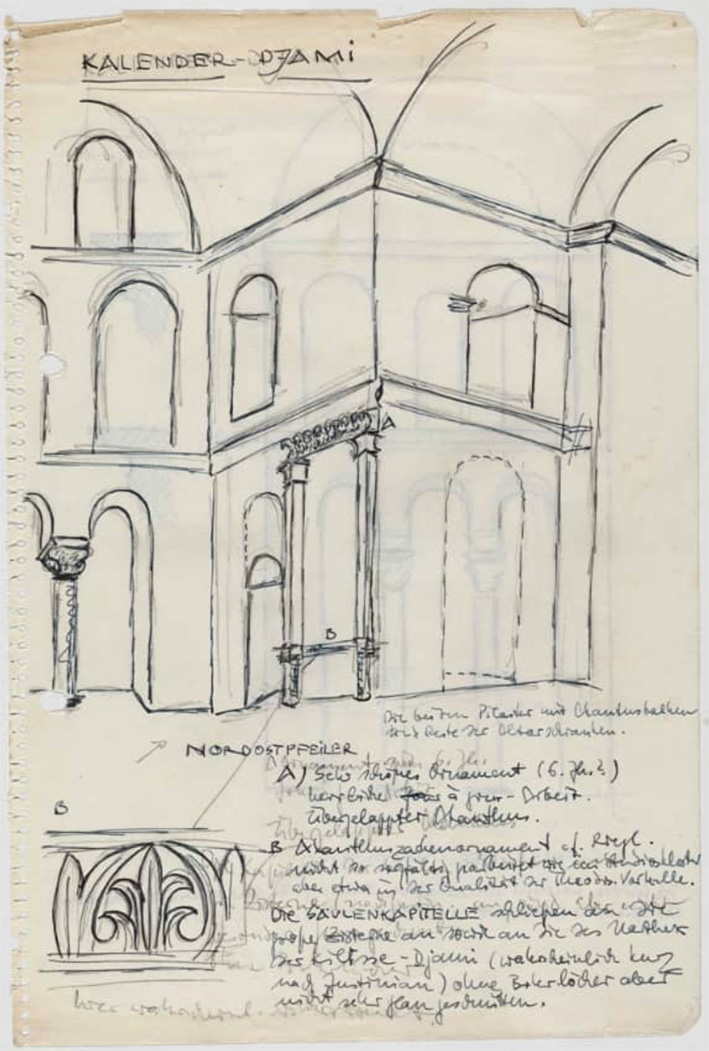 The north pier of the Kalenderhane, 1960s, drawn by Marcell Rastle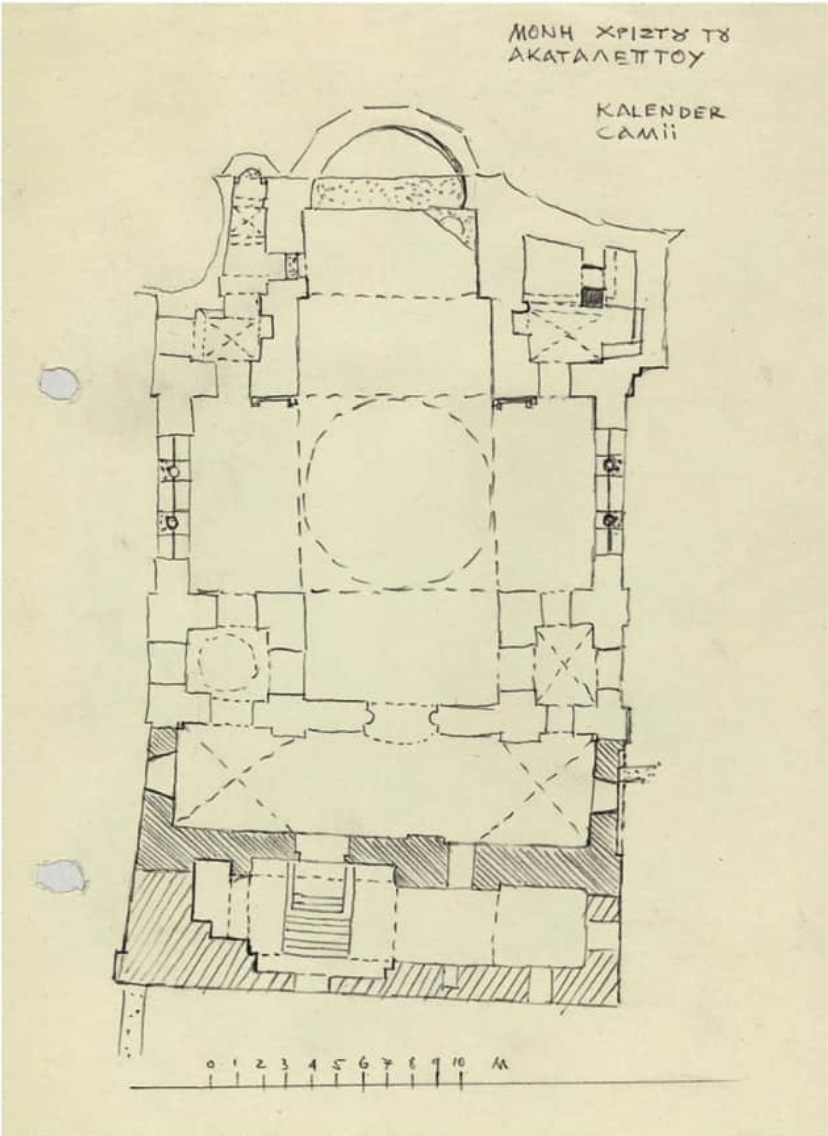 Restle's plan of the church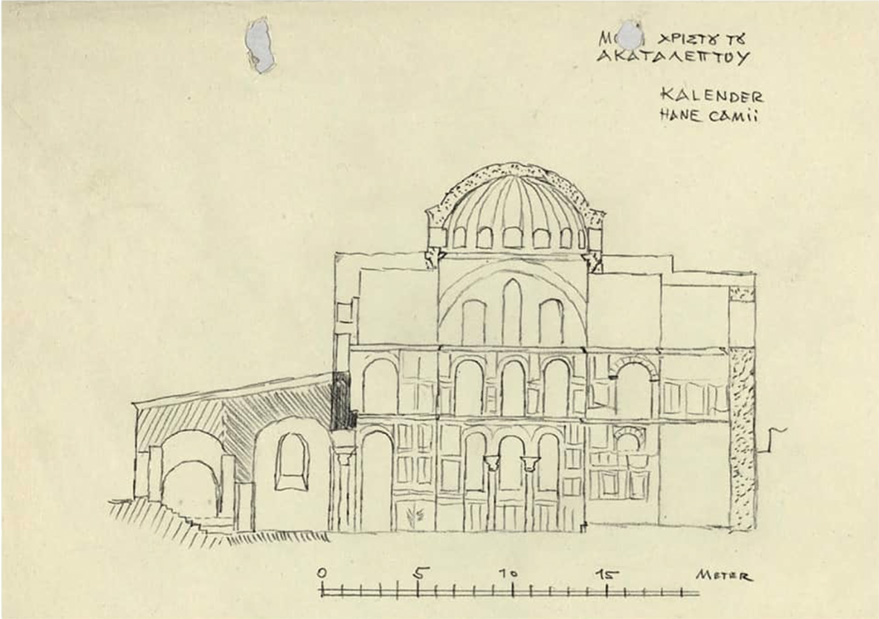 The church drawn from the south
Restle's 1950s photograph of the church – with ominous concrete construction in the foreground. Compare with Fritz von der Schulenburg's photographs here in Robert Ousterhout's article, Byzantium's Legacy (Cornucopia 50), available to subscribers
Restle retired from his university professorship in 1994. Two years before passing away in Bad Waldsee on January 26, 2016, he donated his library and collection of 17,000 slides and more than 10,000 black-and-white photographs to DiFaB at the University of Vienna's Department of Art History. With this exhibition of work from his priceless archive ANAMED pays tribute to a unique legacy.