There is an infinity of magical stairways in this city; here are three of my favourites.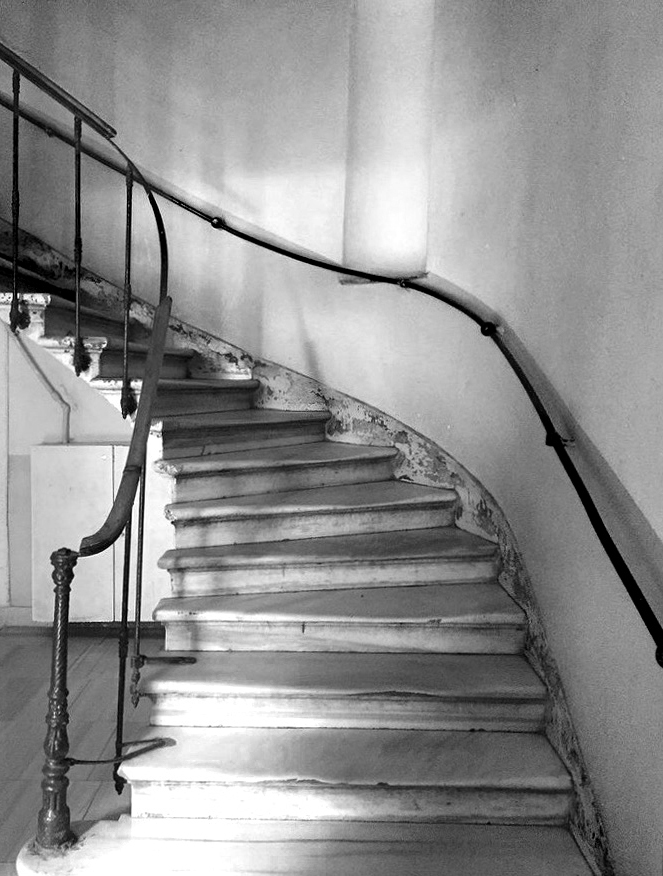 Internal staircase to the church.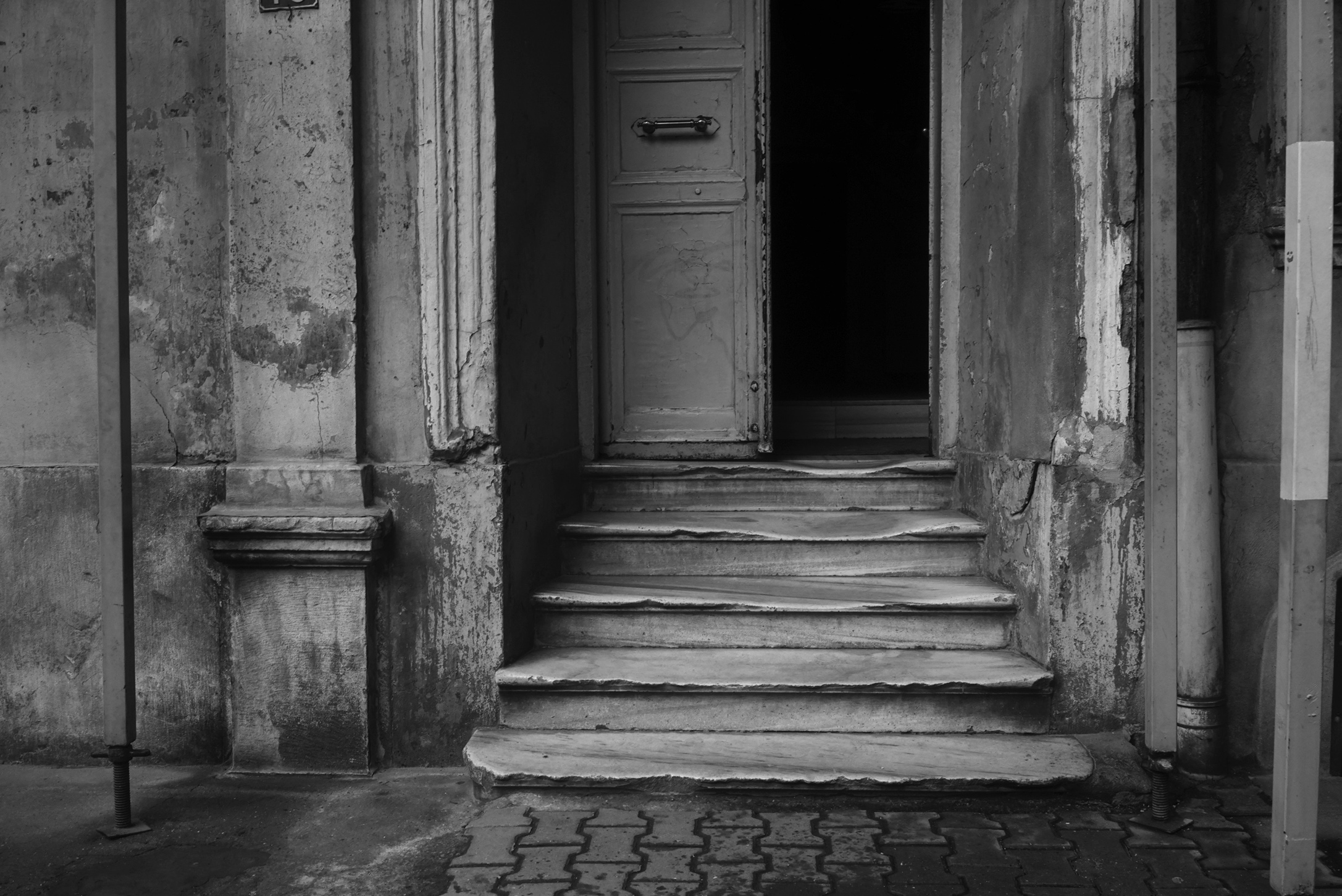 Exterior of the building in the back streets of Karakoy.
These fine marble stairs that lead up to Aya Panteleimon, one of Karakoy's three Russian Orthodox rooftop churches are in dire need of repair. The church was built in 1870 for Russian pilgrims on their way to Mount Athos and Jerusalem. It is open to the public everyday if you can handle the five flights. The top floor feels as if you had left Turkey, directions to another flight of stairs is in Russian and very nonchalantly a priest will open a heavy iron door. He usually doesn't speak either Turkish or English. It's one of those exciting Istanbul multicultural moments. Read about the Karaköy docklands in issue 51 (https://reader.exacteditions.com/issues/81505/spread/1) and the church itself in issue 28. (https://reader.exacteditions.com/issues/87547/spread/78#)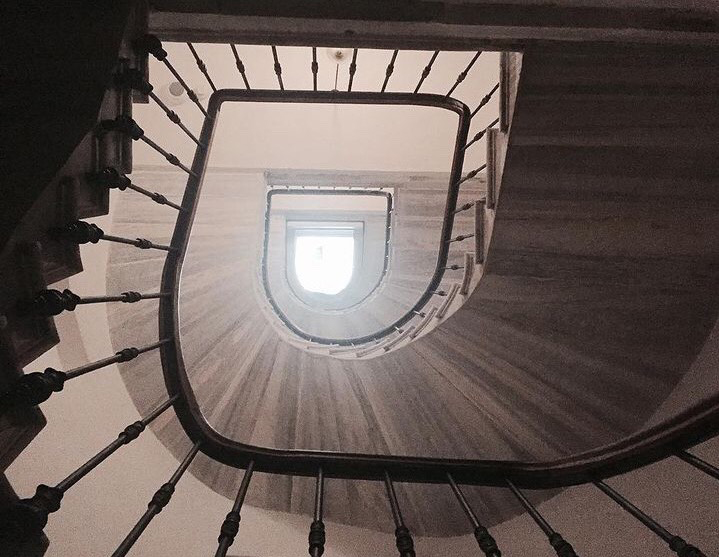 The Kamondo family's back staircase.
These are the back stairs of the former Adahan Hotel in Şişhane. Built in the 19th century, the mansion once belonged to the Kamondo banking family. This staircase was used by the servants.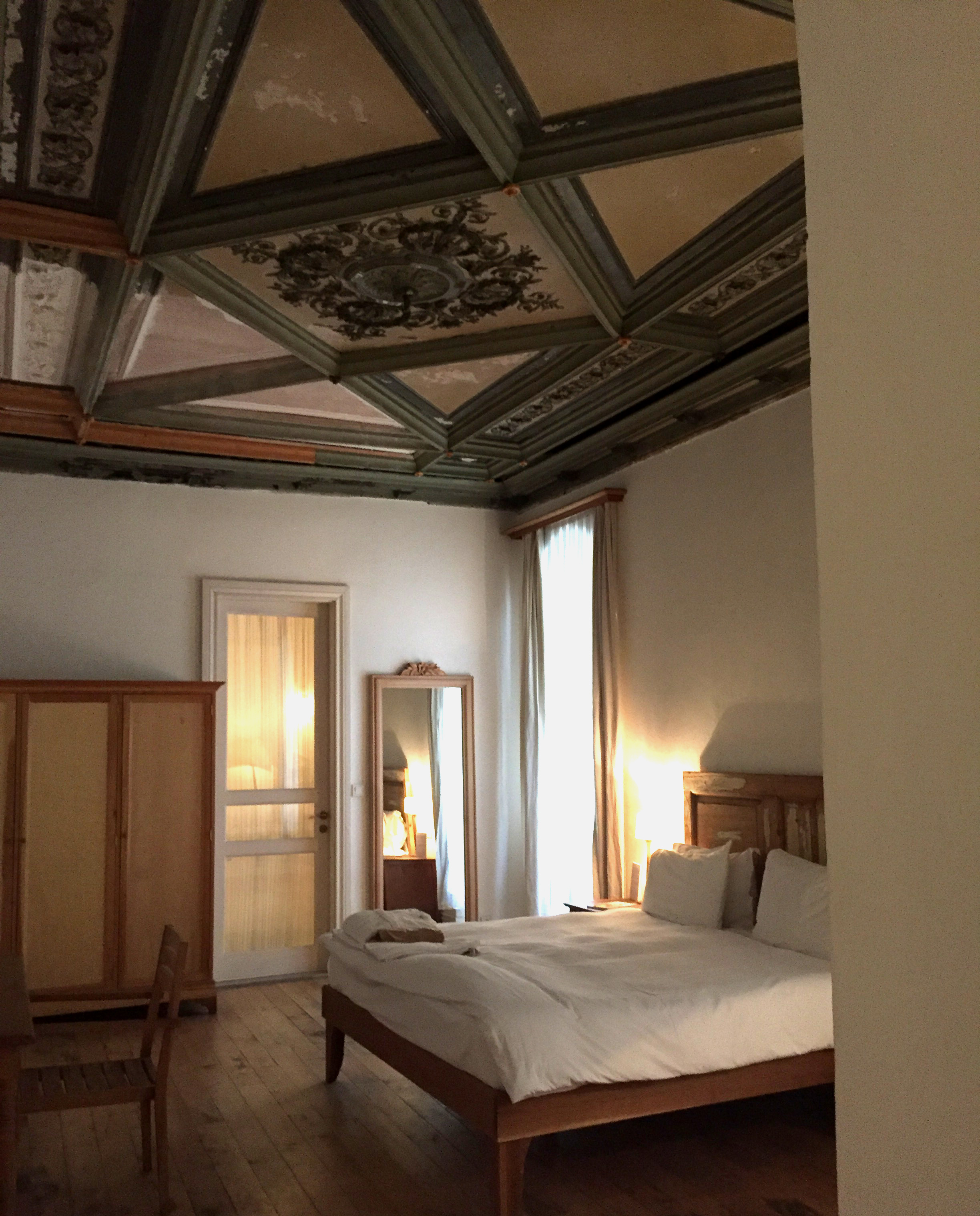 Room with original ceilings in the former Adahan Hotel.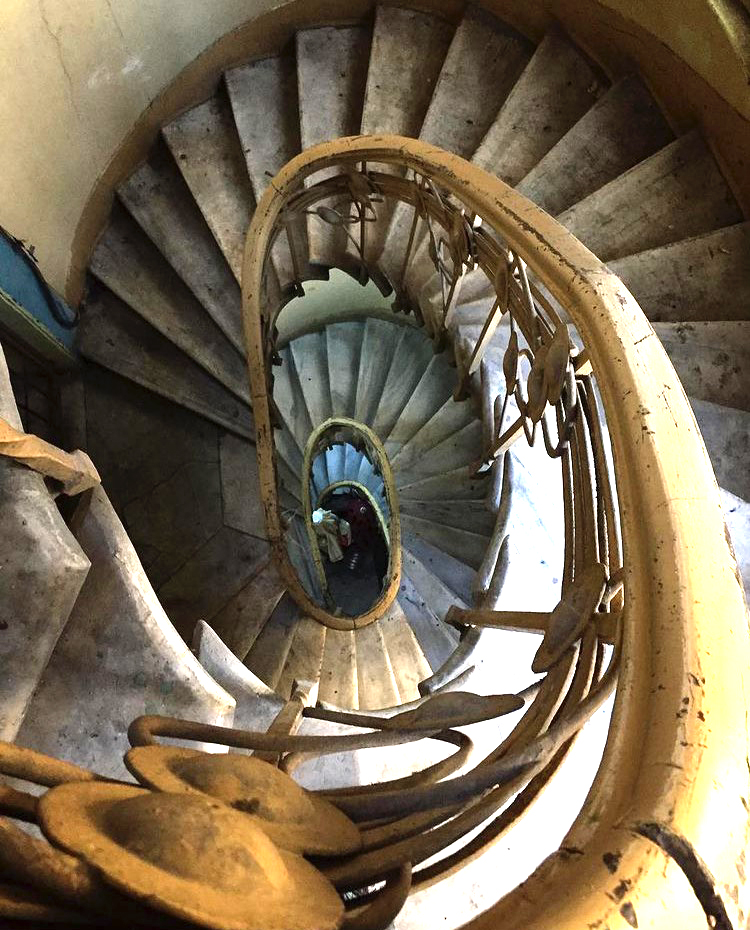 Staircase in the Vlora Han.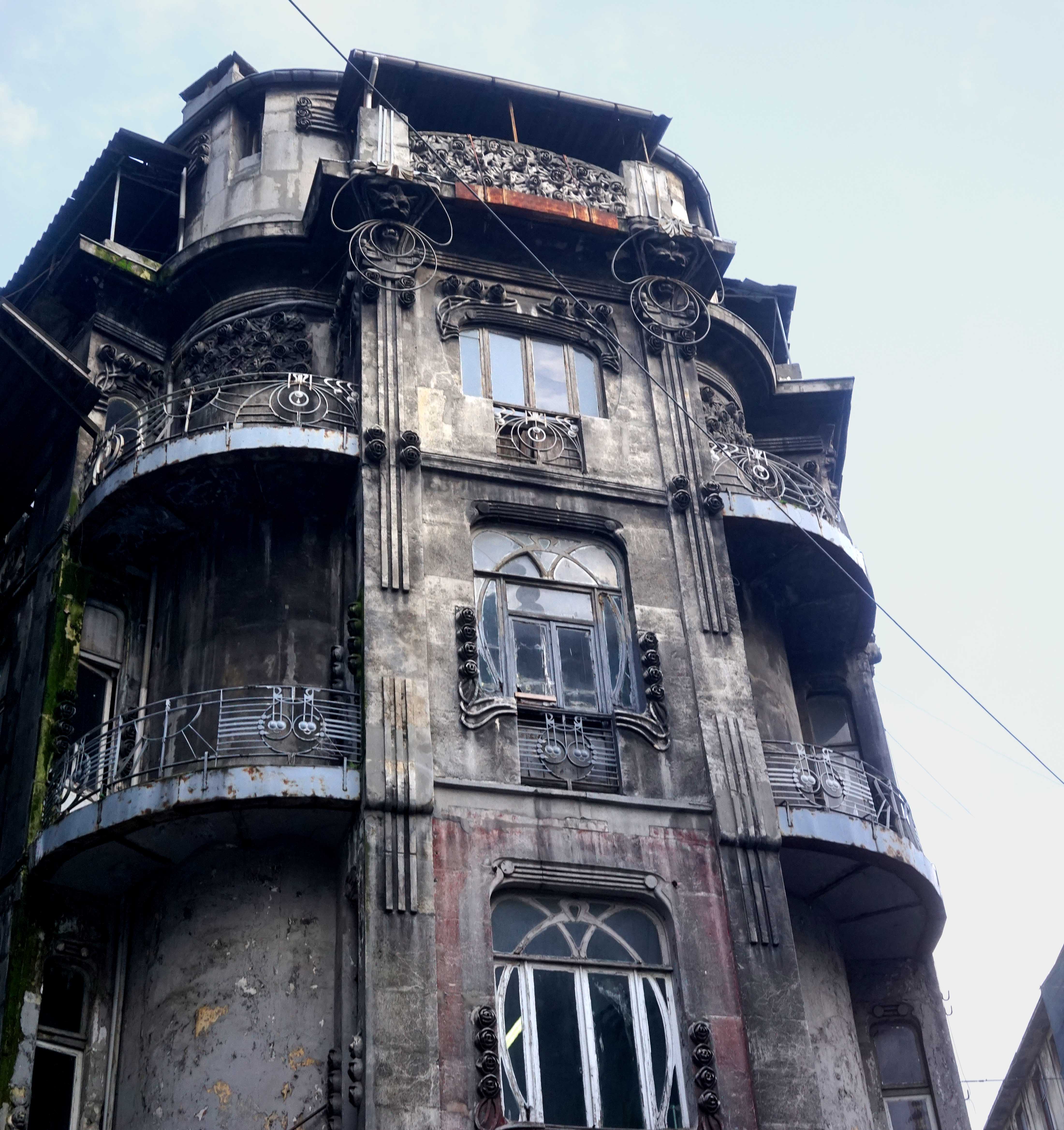 Facade of the Vlora Han.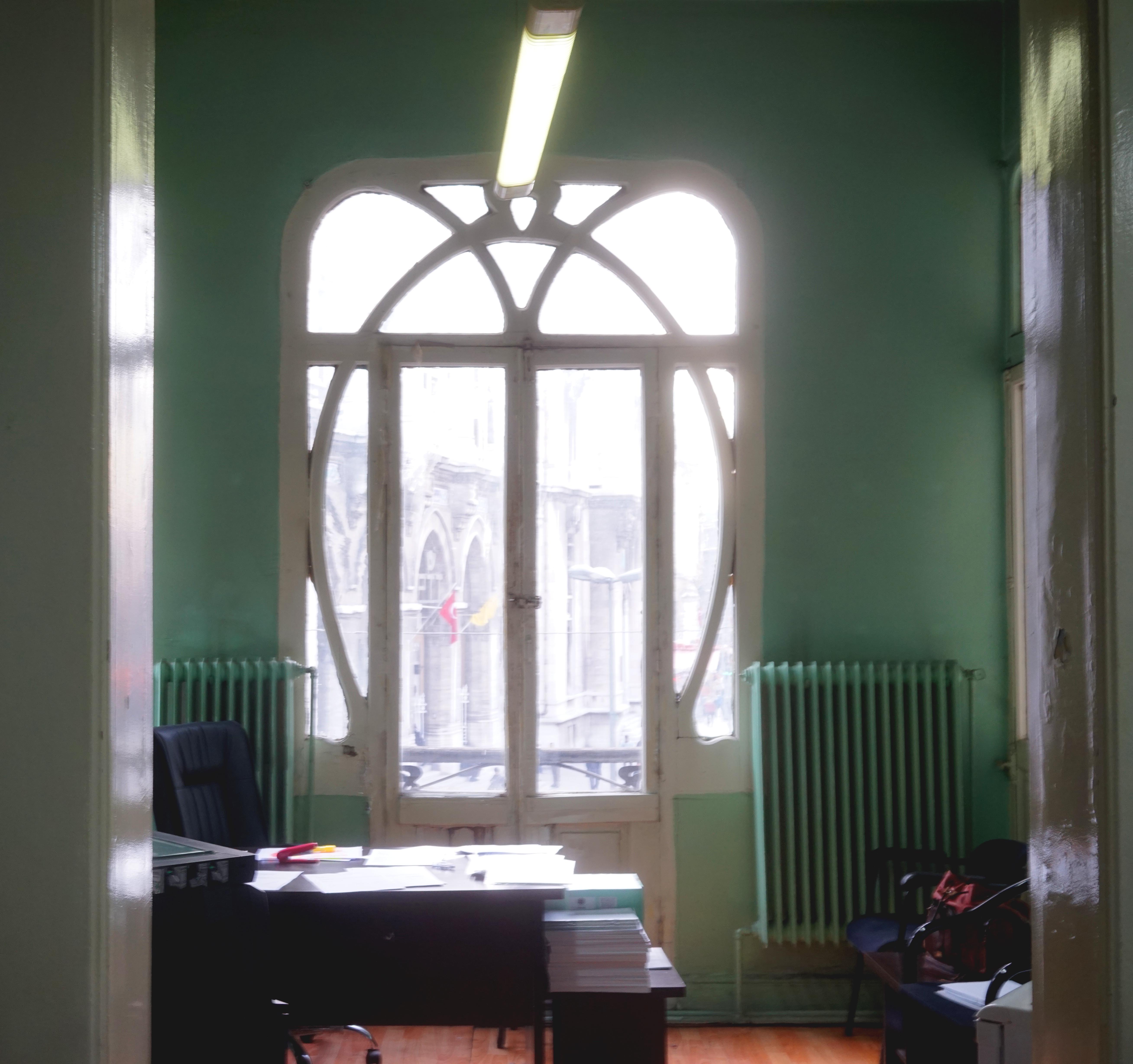 Interior detail of a window in the Vlora Han from a notary office.
Vlora Han in Sirkeci is one of the many beautiful Art Nouveau buildings in the city, though it is now abandoned and in a terrible state of disrepair. As with many thousands of buildings in Istanbul, the architect is unknown.
#monicaatlarge