Good to be back at the Istanbul Art and Antique Fair. It's a quieter edition than usual. Timing is not ideal – half-term has seen a minor exodus of the fair's usual clients – but there are a few gems for the eagle-eyed. And intriguing questionmarks. Who is P Giraud, who painted these splendid flowers in Cezanne landscape, for instance? The painting is on the lower floor, in Ruhi Okuş's Osmanlı Koleksiyonu…
…where everything is intriguing, and not necessarily Ottoman. This limited edition print is the Russian post-War artist August Lanin.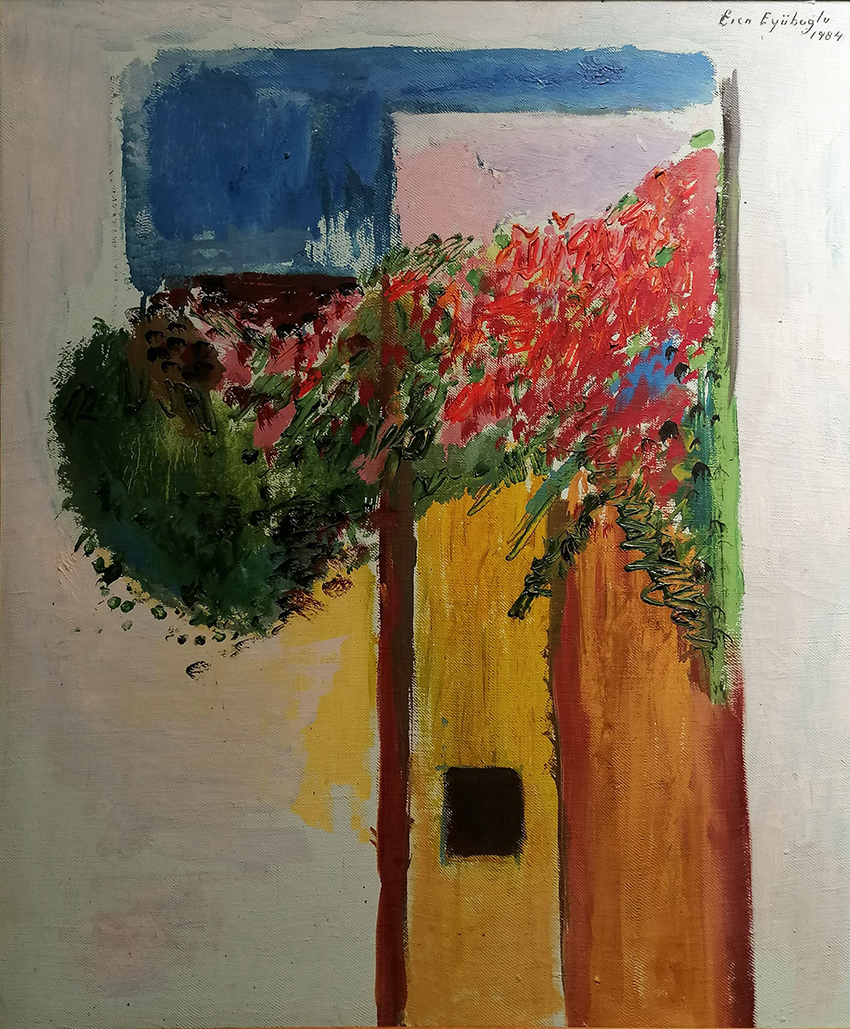 One group of paintings will be familiar to all Turkish congniscenti. The Bodrum Art Project is exhibiting a dozen works by the painter-poet Bedri Rahmi Eyüboğlu, his painter wife Eren Eyüboğlu and fellow artists who took themselves off to Bodrum, when it was still an idyllic, sleepy sponge-fishing village. Illustrated below is an 1984 work by Eren.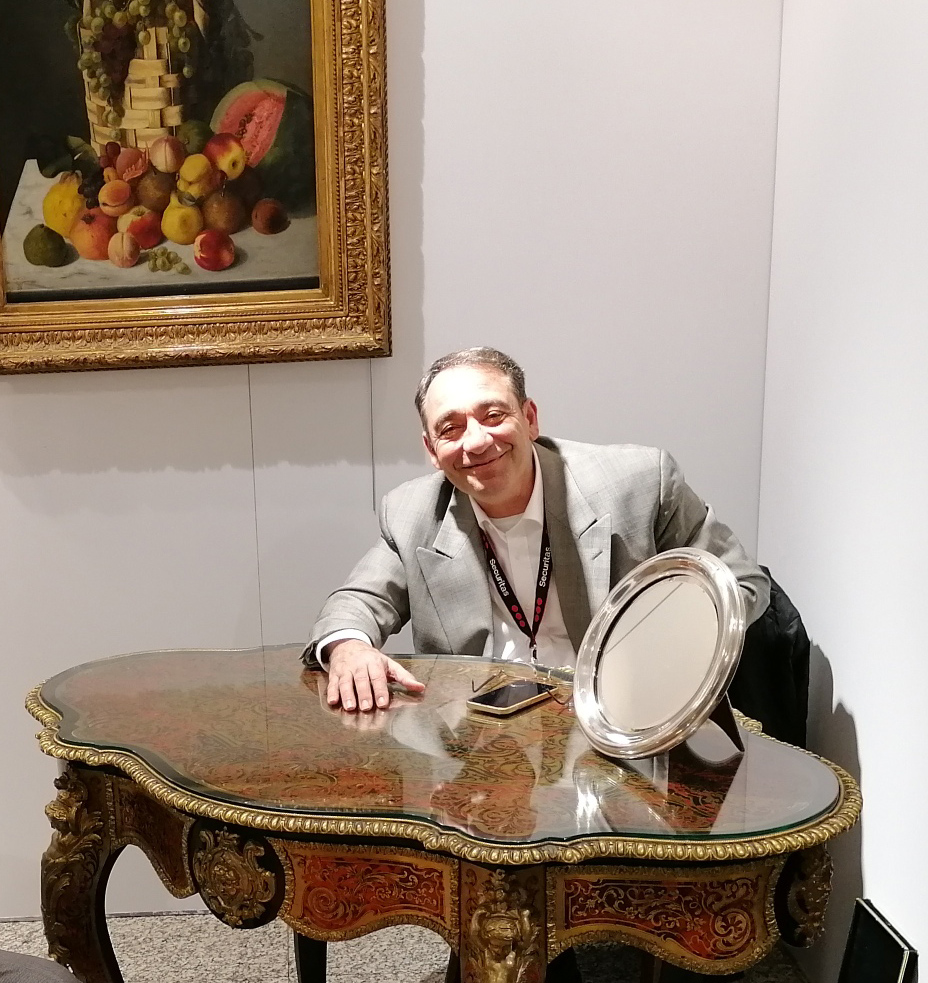 The fair is on two floors, Upstairs are two distinuguished Grand Bazaar jewellers, Paul Şalabi, and Can Antiques.
This gem of gold watch is late 19th-century and the initials must sure belong to a member of othe Khedieval family. The blue enamel is set with rosecut diamonds.
It opens to reveal both watch…
…and compass.
Next door, at Can Antiques next door, you might spot this beautiful Ottoman brooch set with emeralds and diamonds (@canjewelleryandantiques)
The painting galleries on the same floor include cheerful kaleidoscopes of acrylic, interspersed with quieter works such as gentle bird studies.
Downstairs are the antiques and the carpets, where, besides Ruhi Okuş's Osmanlı Koleksiyon's paintins (top, @osmanlikoleksiyon)….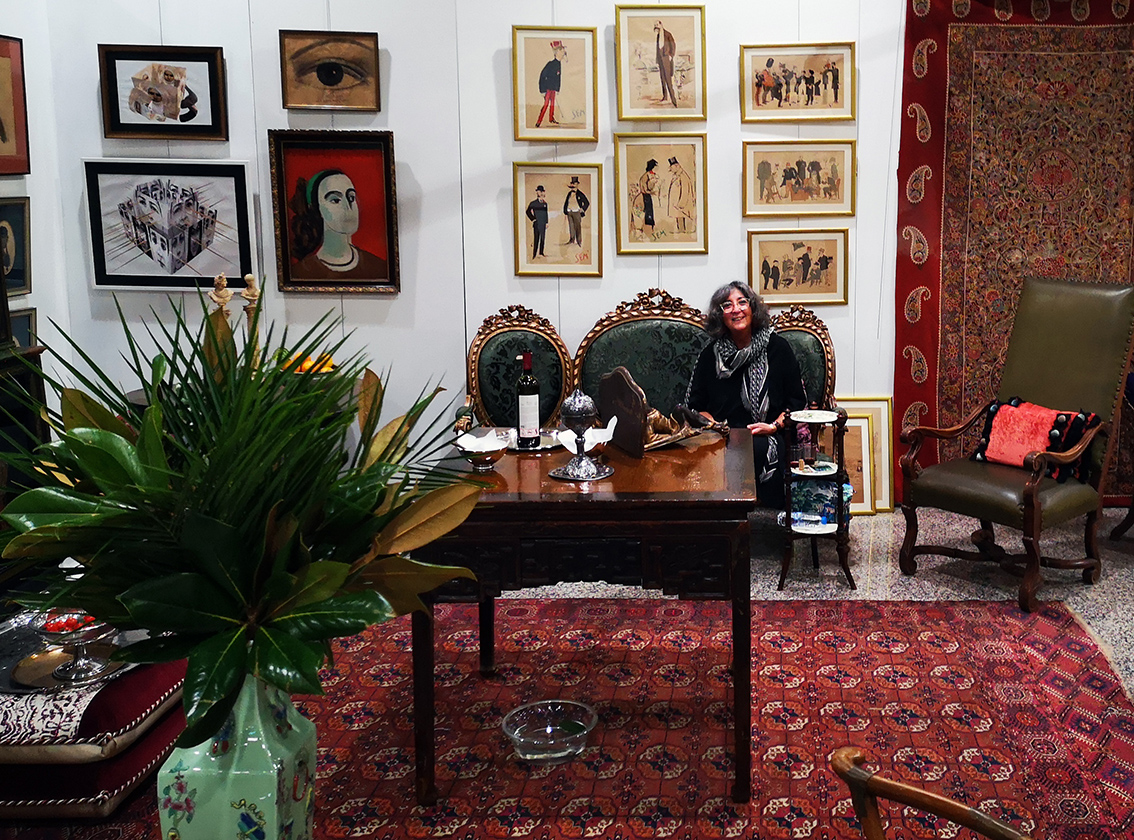 Star of the show, as always, is Selden Emre, with an irresistible collection of chairs, porcelain, paintings and textiles.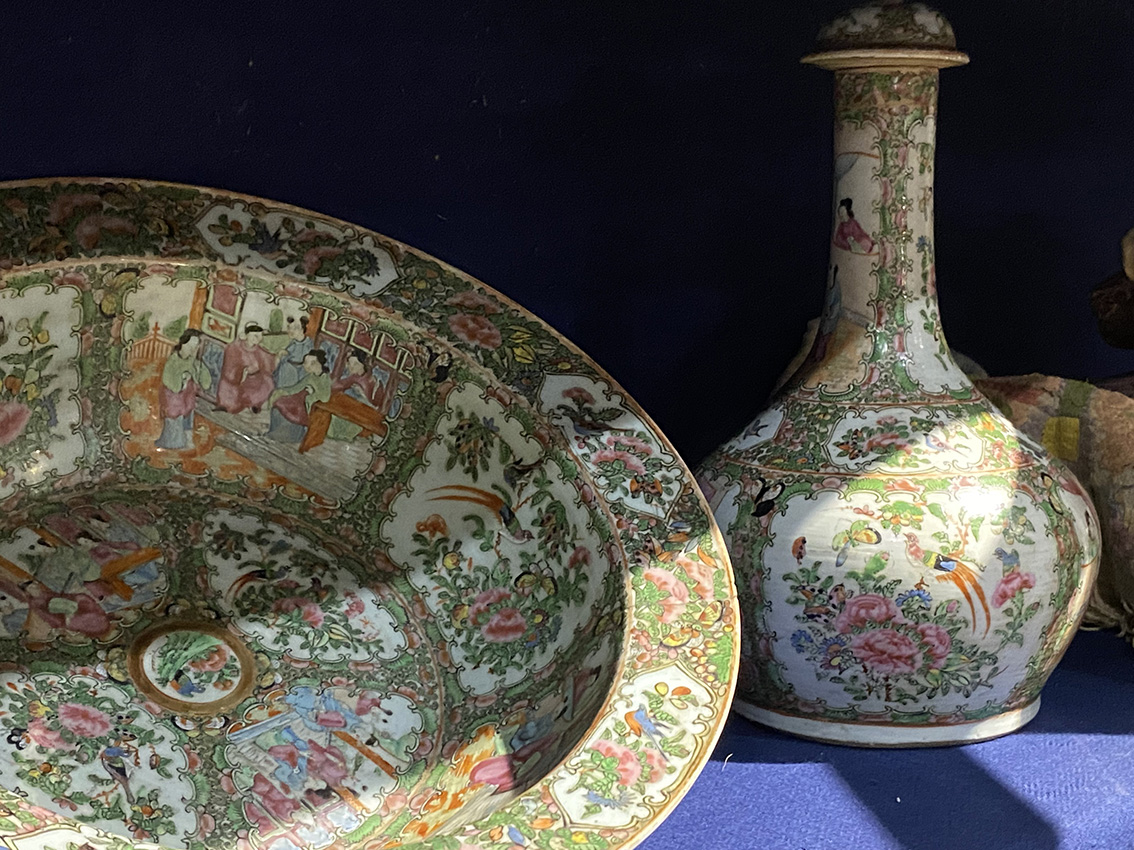 Cantonese porcelain for the Ottoman market, from Selden Emre (instagram: seldenin) (photo Monica Fritz)
Elsewhere in the cavernous vault are the bizarre combinations of ephemera and the not-so-ephemeral sich as this handsome Koran case.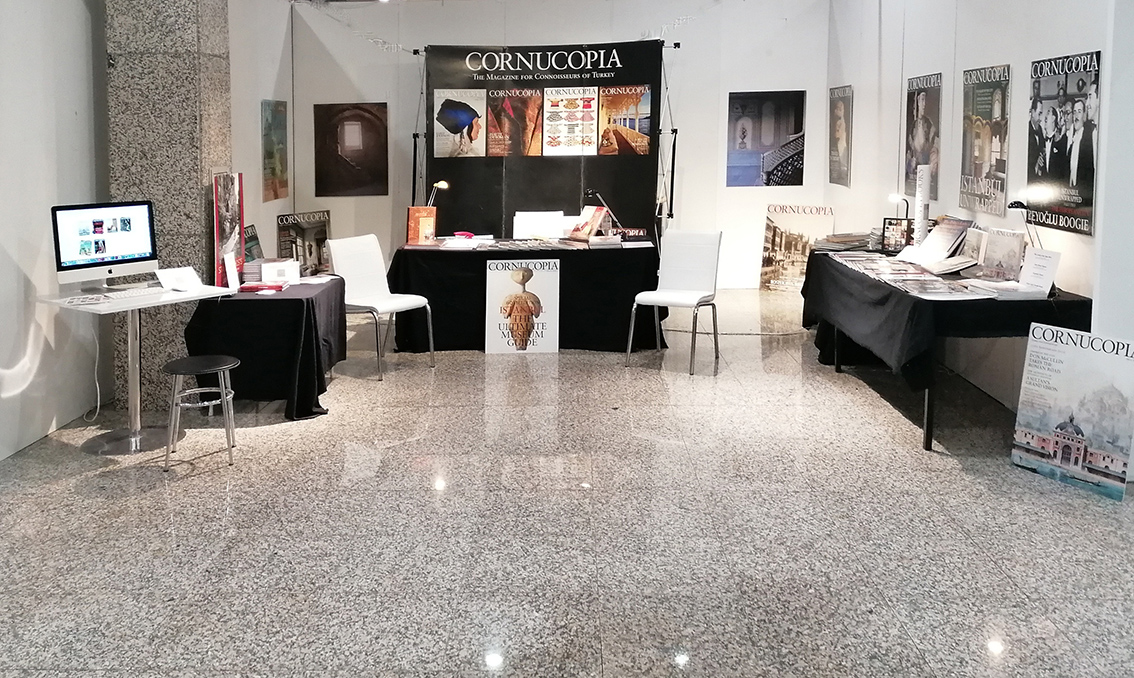 …and Cornucopia, where Seval Hanım is flat out enrolling new subscribers at old prices.
On the way out, do take a second look at Bedri Rahmi Eyüboğlu's splendid fish, caught here in a spotlight in the Bodrum Art Project exhibition. It was painted in 1963.
Oh, and getting there? The show is at Lütfü Kırdar in Maçka (the lower entrance). If you don't come by taxi or metro (Osmanbey/Pangaltı), the best parking is in the İspark multistory carpark under the Cemal Reşit Rey concert hall. It is about a six-minute walk.