For those who haven't noticed, the Istanbul Film Festival has been going on and off online since May 15. Today I had a short chat with the festival's director, Kerem Ayan, to see what's planned for now and what we can expect for the upcoming 40th year, to be celebrated, hopefully, this April. Ayan is a theatre director who studied film in Paris, and this will be his 5th year as director of the festival. His black-humour short film Fishbone can be found on Vimeo.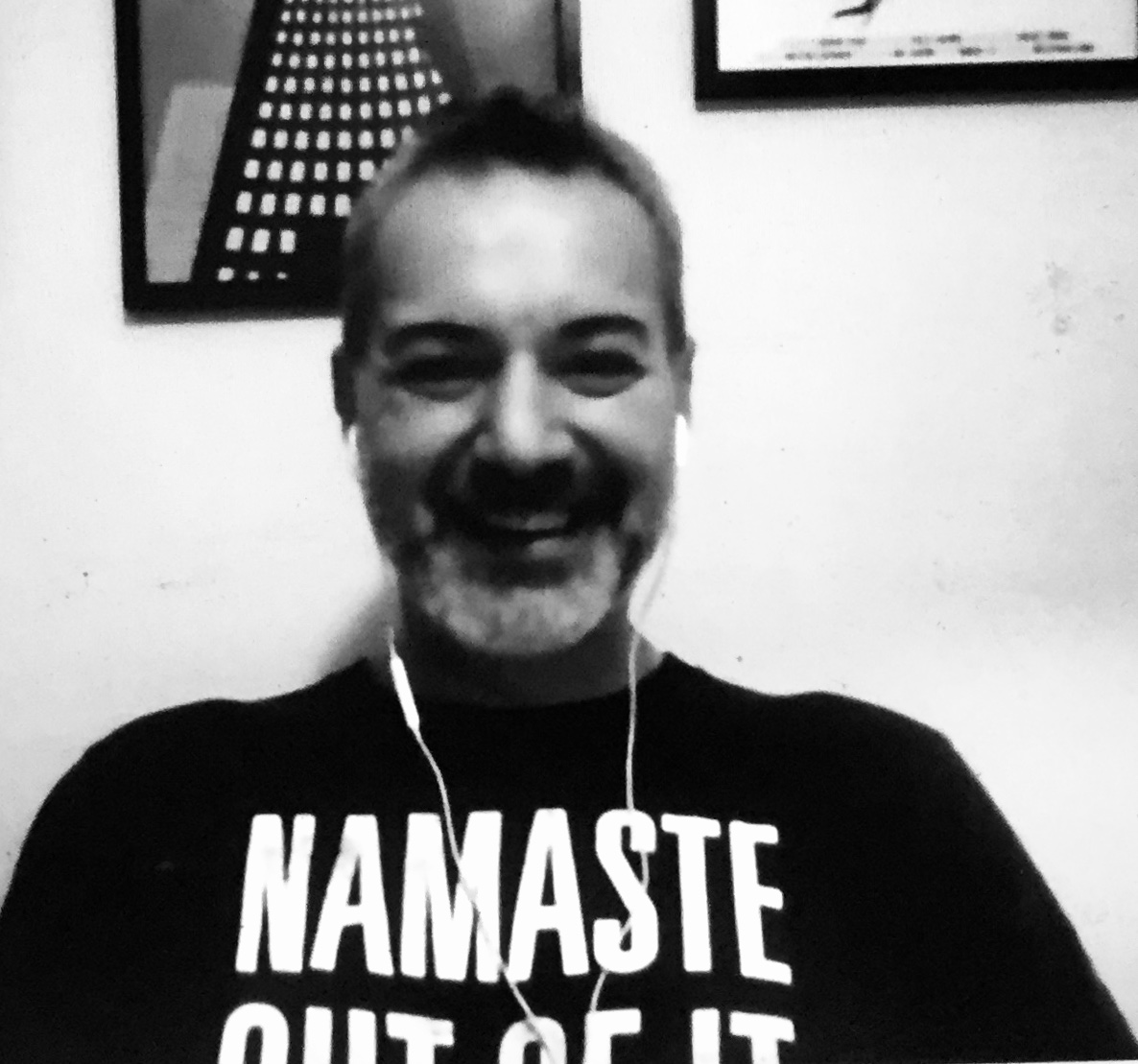 Kerem Ayan from our zoom conversation
There are 12 very interesting films online this February, geoblocked in Turkey, and easy to access.Kerem Ayan and his team are very much looking forward to the Festival's 40th season in April with many plans, including outdoor venues in the summer months. Meanwhile, they have just obtained permission to show films from past festivals via online platform (https://filmonline.iksv.org/). From the latest Febuary selection, Ayan's three personal choices are Nowhere Special, an Italian, Romanian and English production, which he describes as 'simple and very touching with great acting'; The Nest, 'a tense drama' with Jude Law; and Erna at War, a Danish production.
Nowhere Special, directed by Uberto Pasolini
I personally enjoyed Christos Nikou's first film, Apples. It is wonderfully ambiguous and intelligent, slightly uncomfortable at times and expertly balanced between distressing and funny. Apples is a product of the Greek 'weird wave' movement, perhaps inspired by the Greek director Yorgos Lanthimos, who for years Nikou assisted. Coincidentally, Apples, which was made in 2019, is about a pandemic. In this one people lose their memories. The main actor, Aris Servetalis, gives an excellent performance as a man with amnesia being re-programmed to start his life over again. The director had Servetalis learn to walk like Jacques Tati, which gave it a lighter feel. The themes are many: love, loss and memory.
Apples, directed by Christos Nikou, 2020
We talked about the future of film and how to encourage filmgoers to return to the cinemas. Ayan thinks the switchover is not a bad thing: 'Now people can come home from work, even if there isn't a pandemic, and at 10 in the evening they can watch a movie, easily. Lots of people have written to us saying, "Don't change! We want you online. Of course I love watching good films in the screening rooms, but it's not the same thing." It is a very big change. Lots of people are afraid to go to screening rooms – it's like this all over the world.' Ayan enthusiastically talks about the restoration and reopening of the Atlas cinema (which opened in 1948) in Beyoğlu; the whole five-storey building is to become a cinema museum – definitely something to look forward to.
A still from The Nest, directed by Sean Durkin