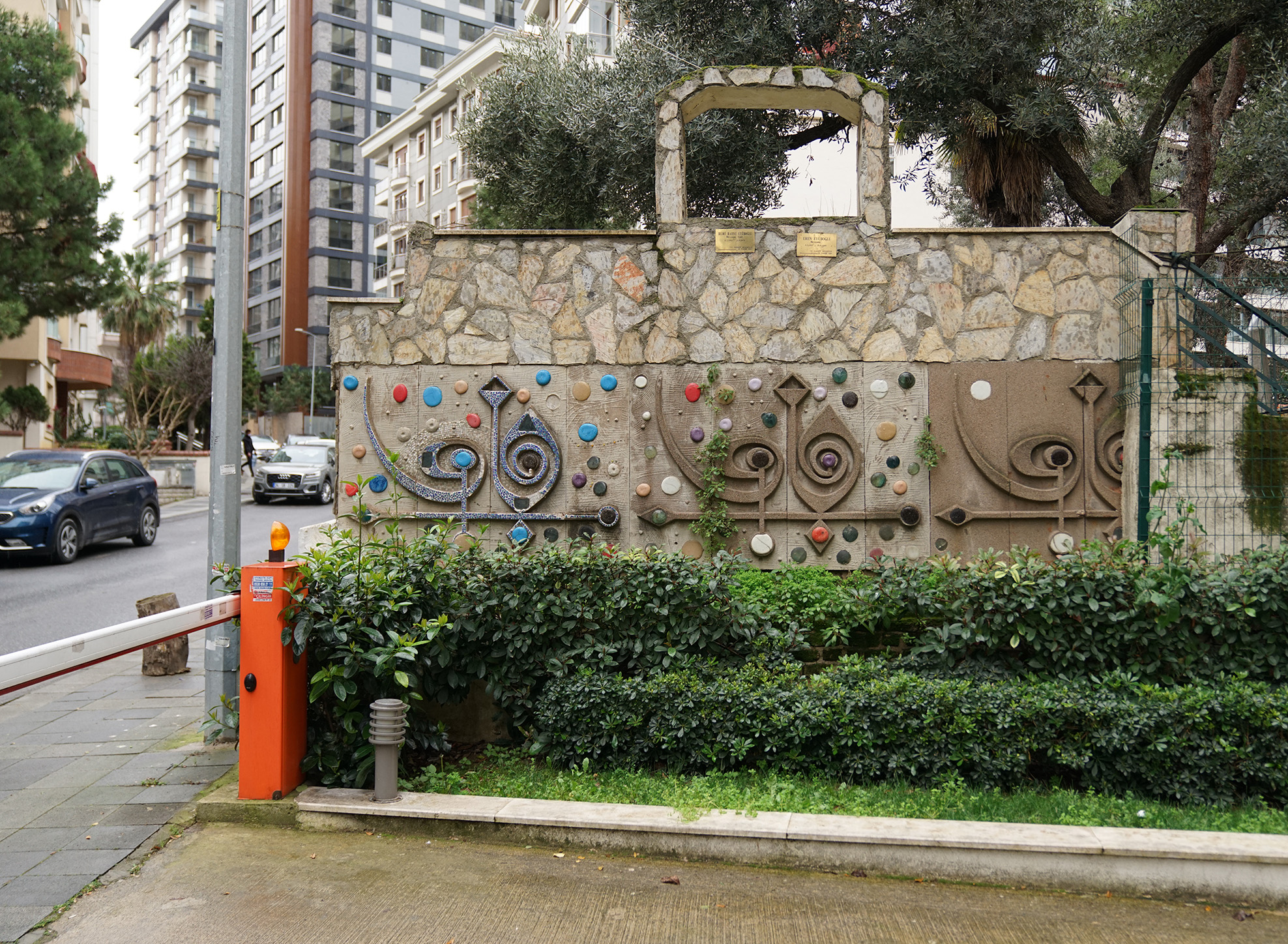 Here, squeezed into the characterless streets of an Istanbul Asian suburb, you would never imagine finding this homage to an artist. The plan was to make a museum but, tangled up in bureaucracy, it is yet to open its doors to the public.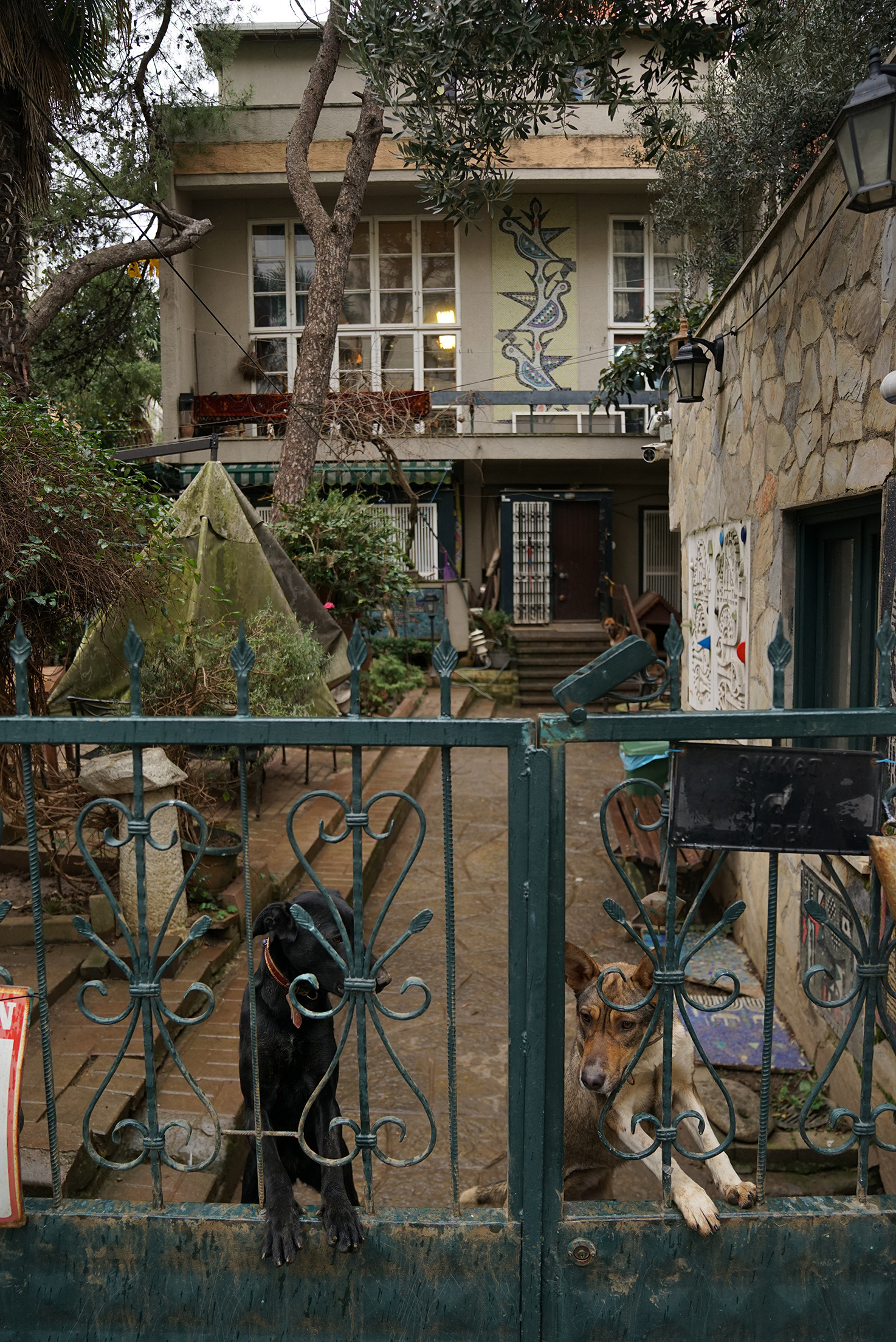 On a rainy winter day I was accompanied by restorer Basar Soysal and welcomed by the painter's grandson with the same name, Rahmi Bey. Meeting us at the gate were two of the friendliest guard dogs in the city, Çorap (sock) and Çamur (mud). Eyuboğlu's mosaic is on the facade.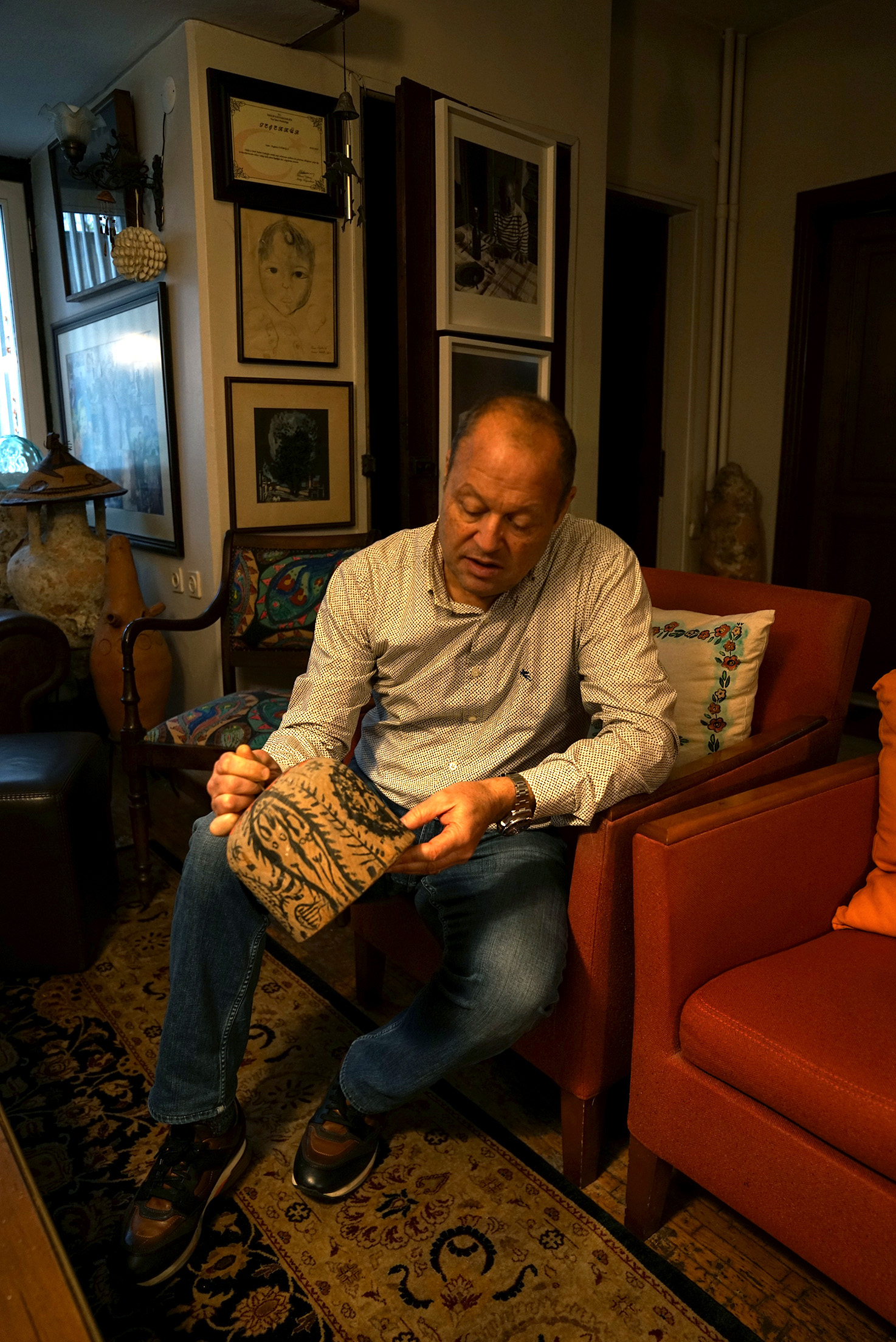 Downstairs, Rahmi Bey points out a piece of painted found wood. He describes his grandfather as hyperactive and says he used gouache and acrylic paints, which dried quickly.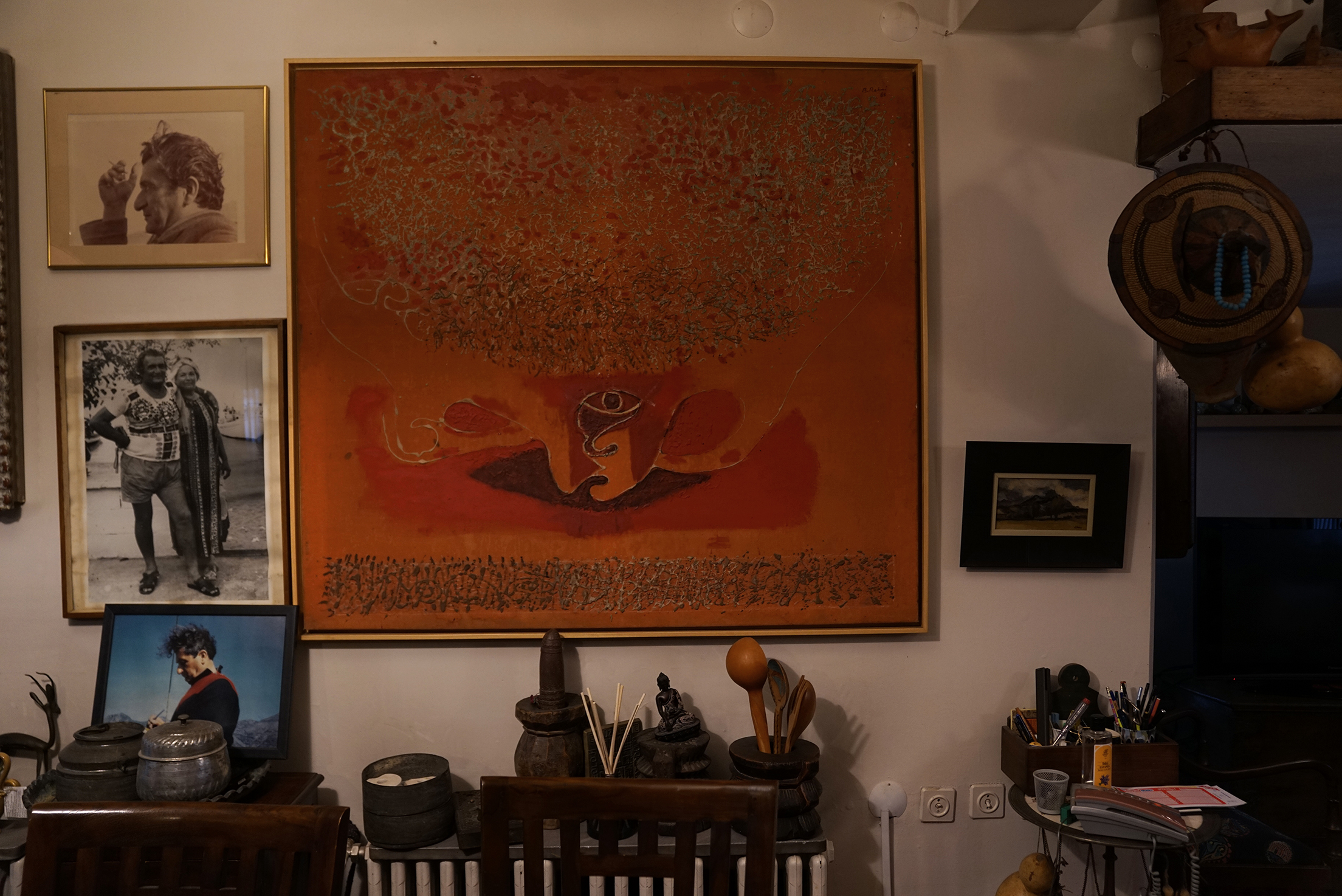 This painting uses sand, stuck on with Elmer's glue, and was created by Eyuboğlu when he was living in the United States, before he moved to Istanbul in 1958.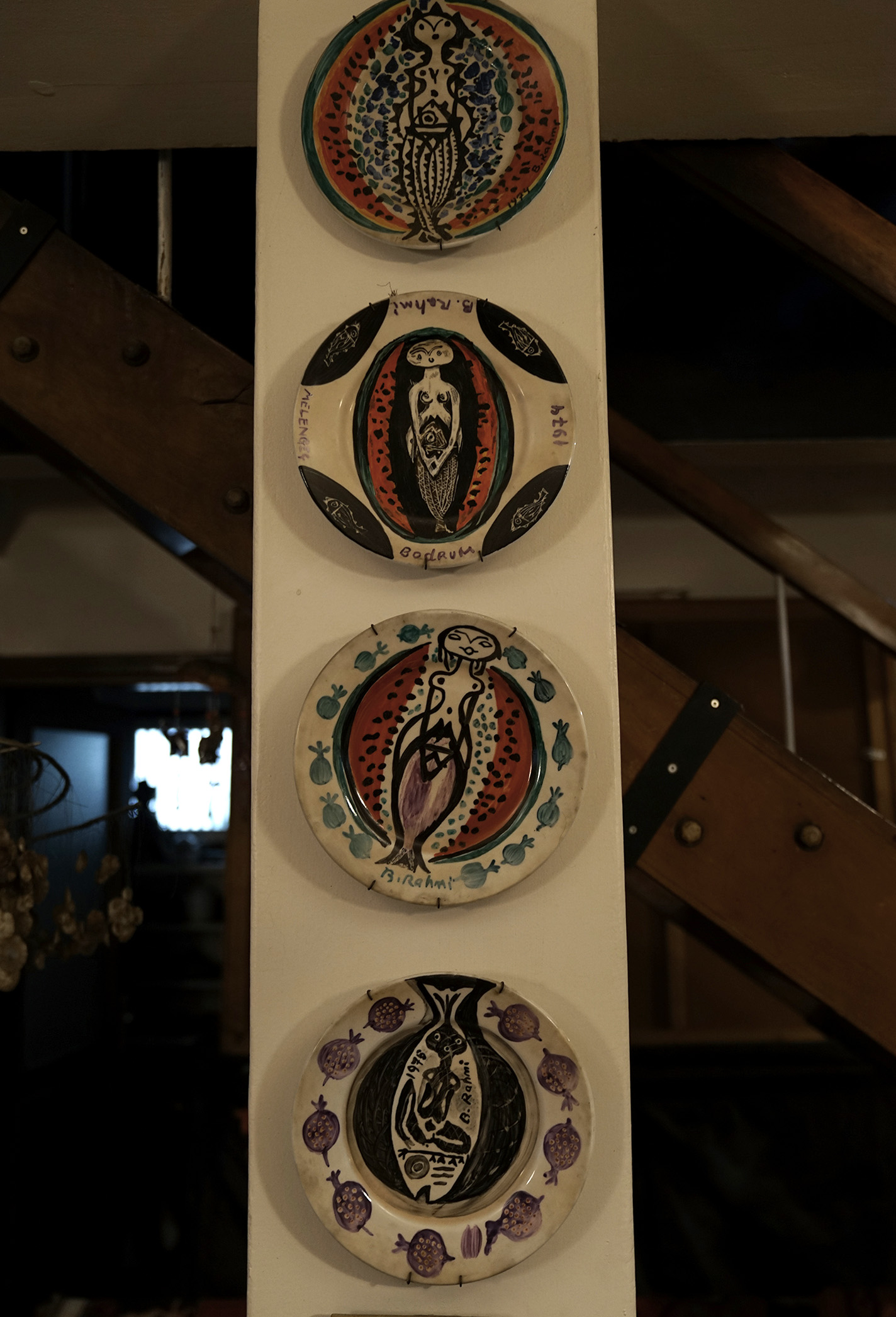 Examples of ceramics dated 1974.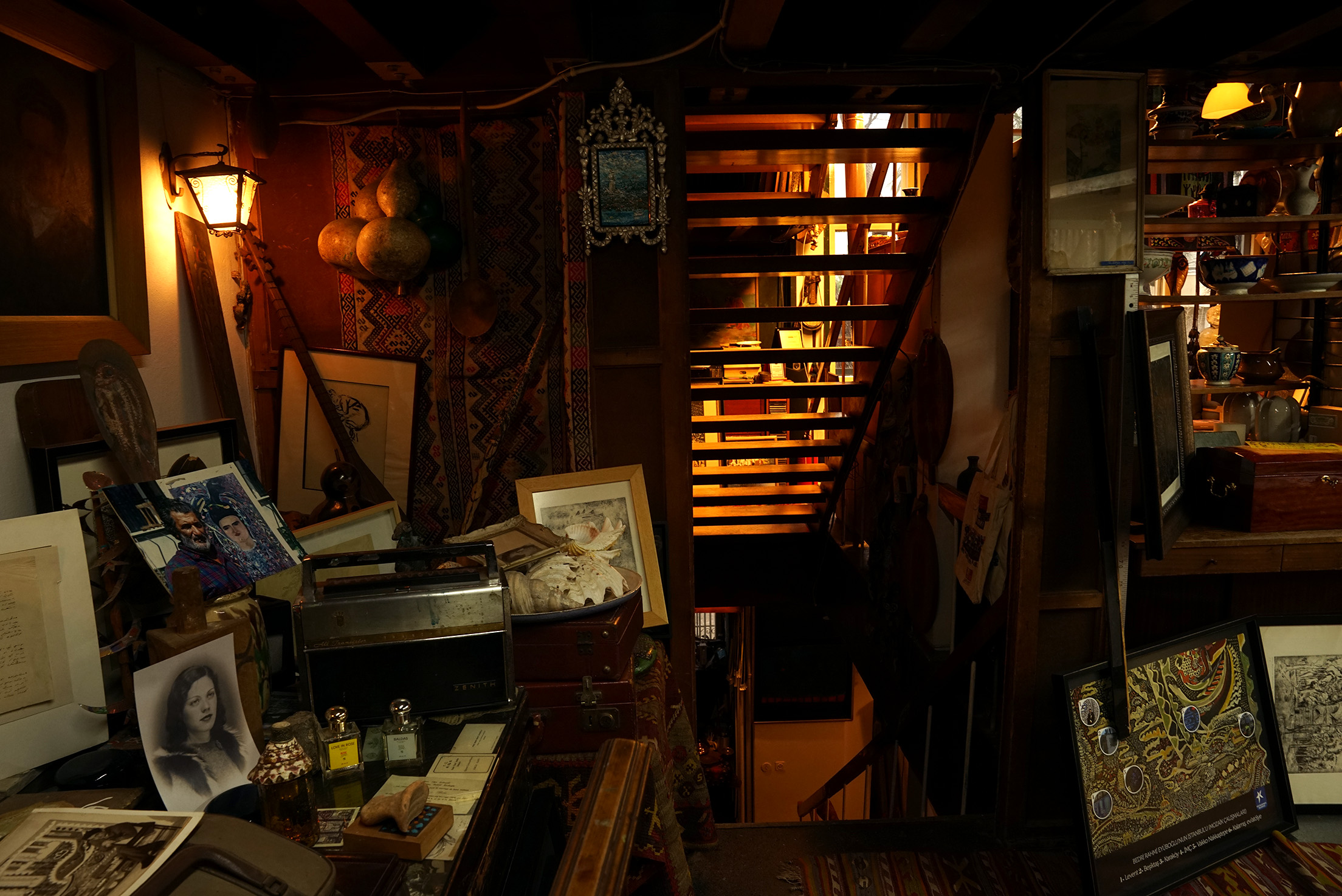 Beneath the stairs is a desk covered with photos of family and friends...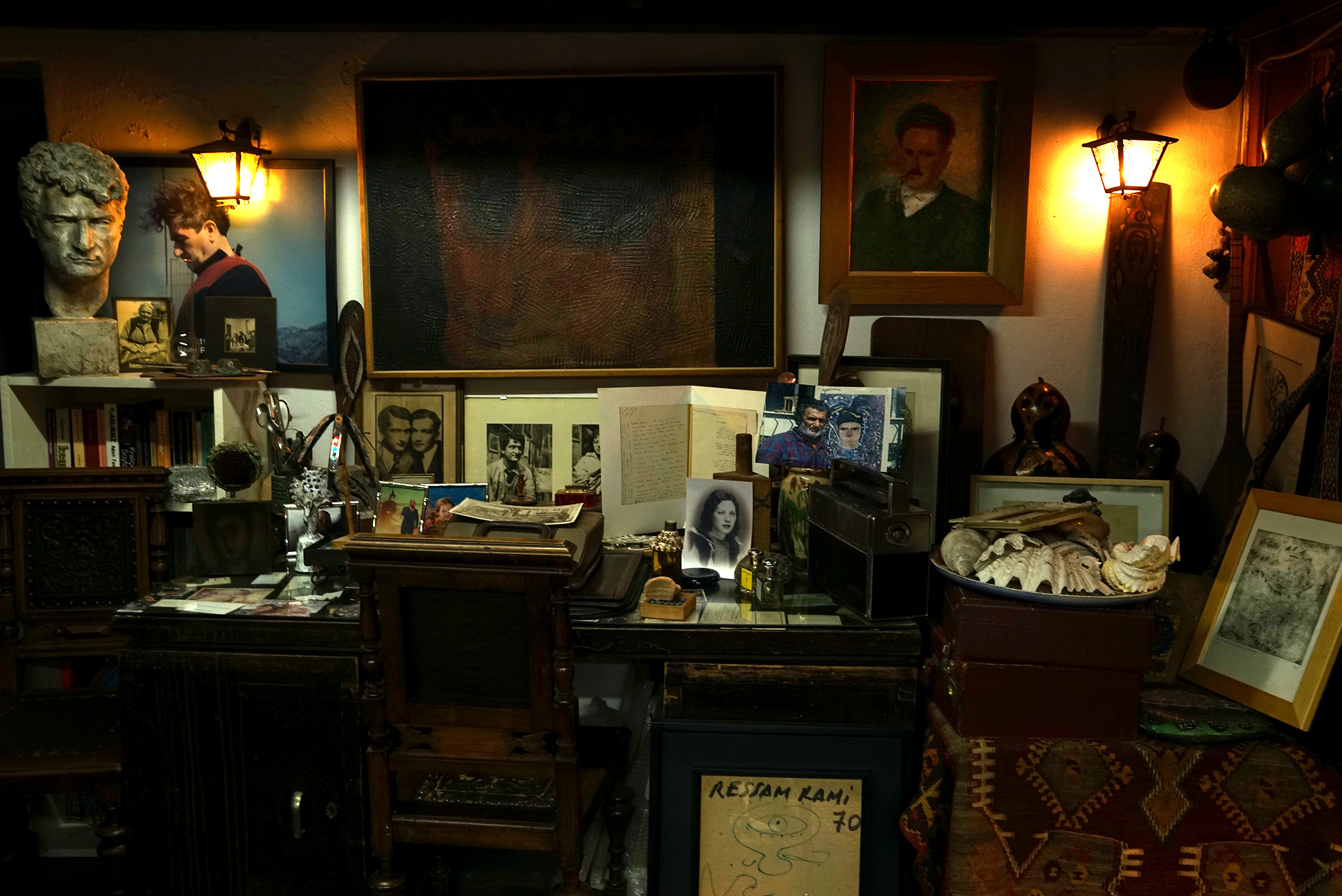 ... all well composed and frozen in time.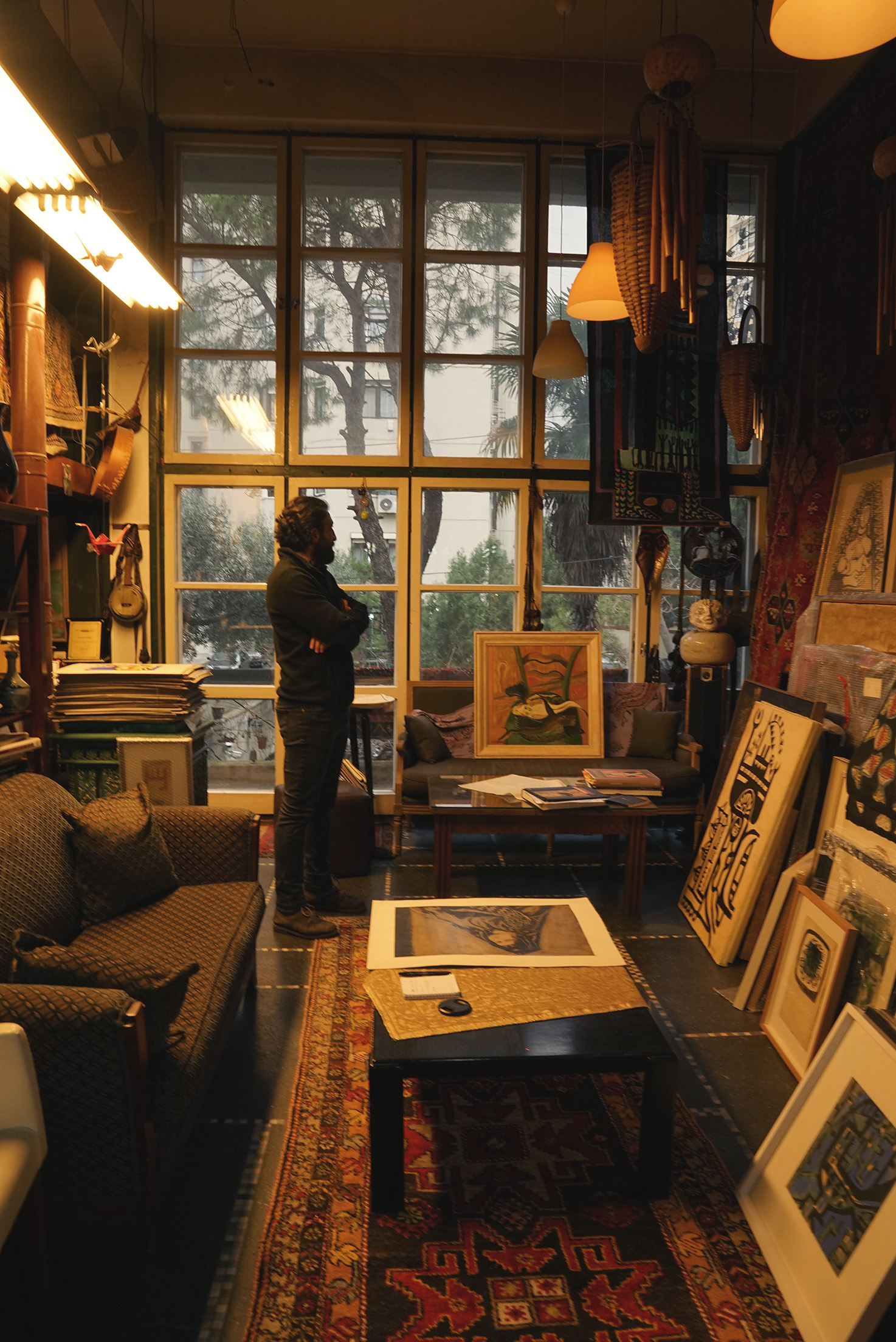 Başar Soysal in the gallery/sitting room.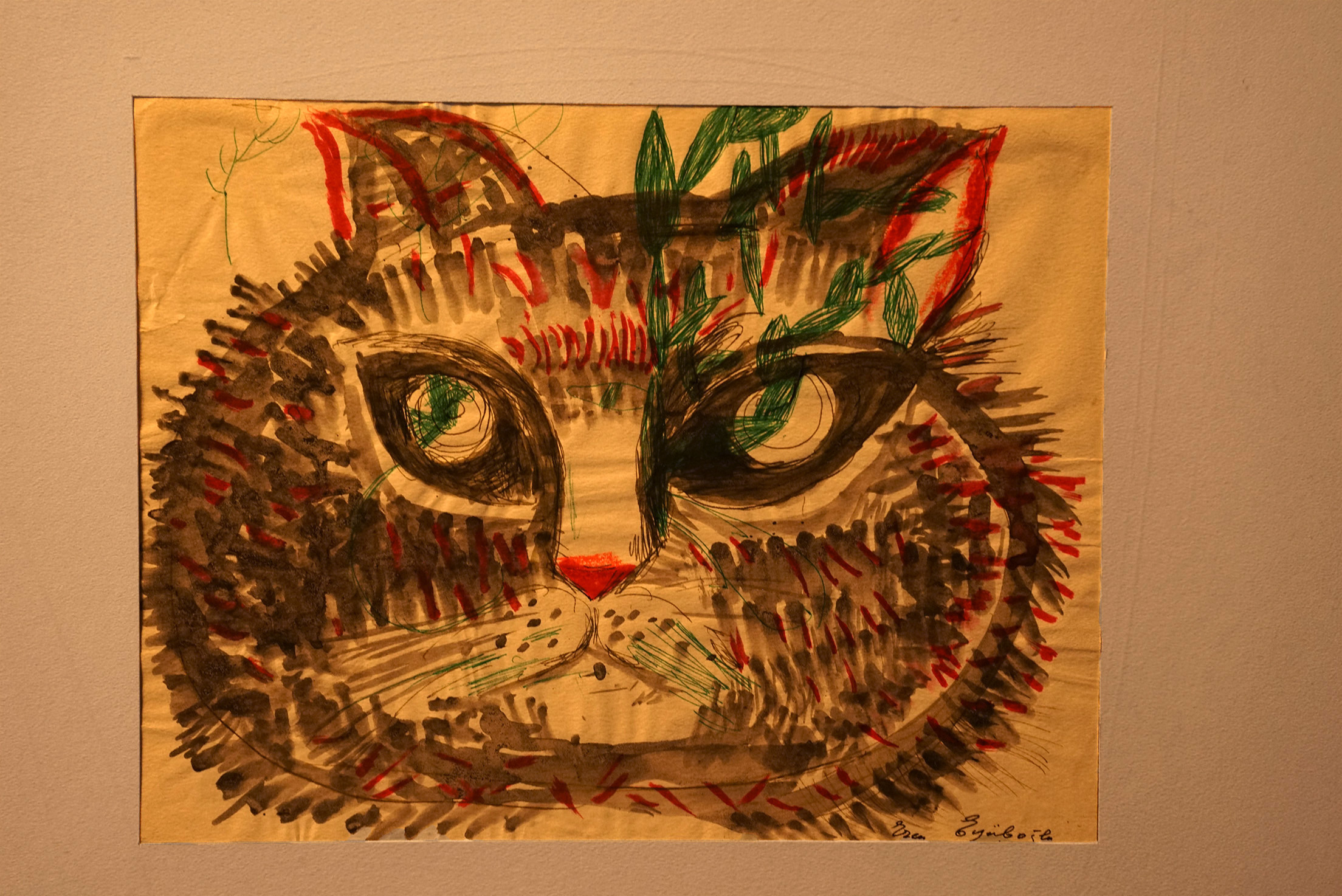 Bedri Rahmi's wife, Eren, was also a talented painter. Her touch was lighter and, some believed, more accomplished. They met in 1936 in Paris.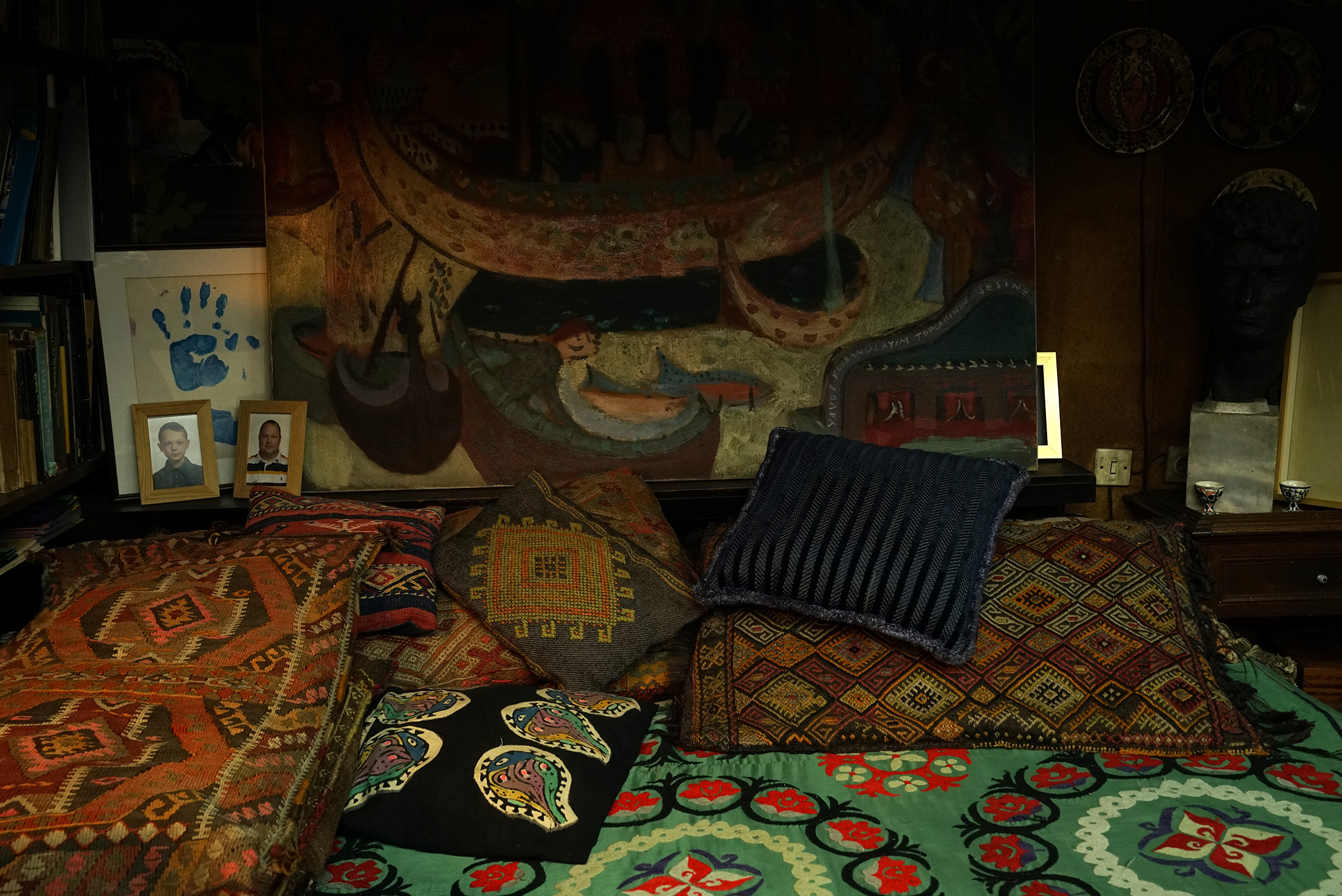 A colorful daybed with photos of his grandson in the background.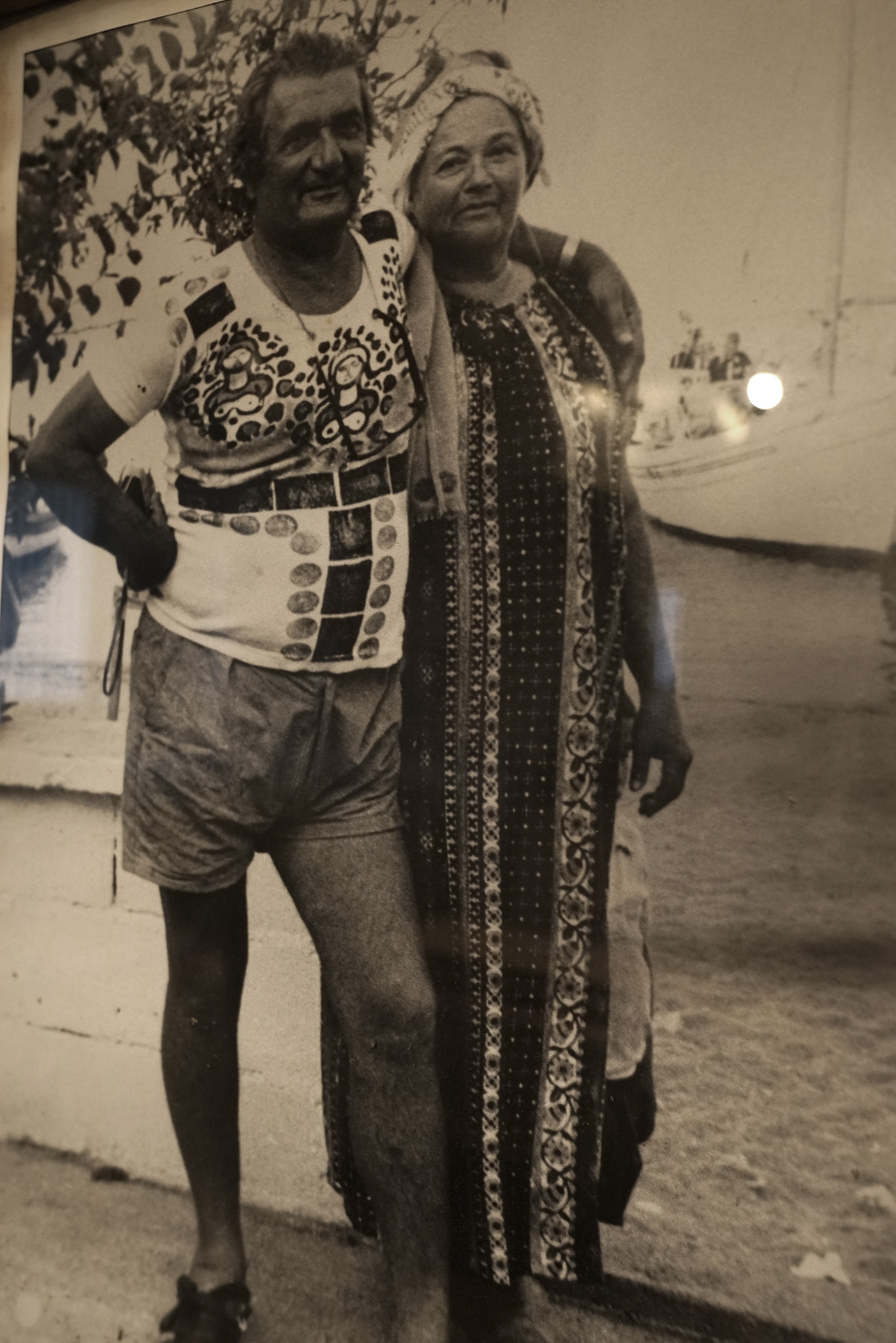 Bedri Rahmi and Eren on holiday in Marmaris, Turunç bay.
Bedri Rahmi working on a woodcut at home.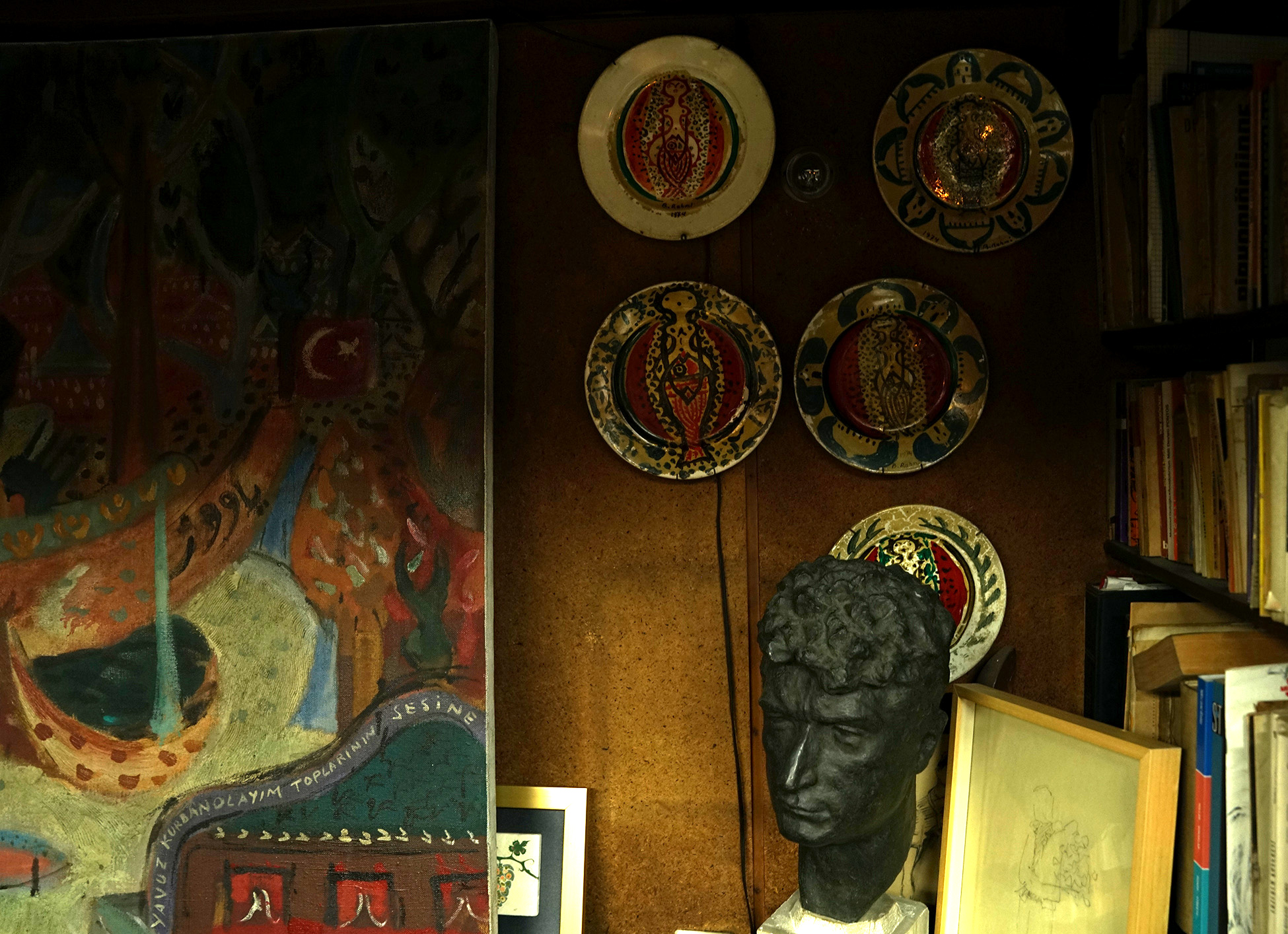 A bust by the artist's lover, Mari Gerekmezyan, to whom he dedicated the poem Karadut. She was an Armenian, living in Turkey, and the first female Armenian female scuptor.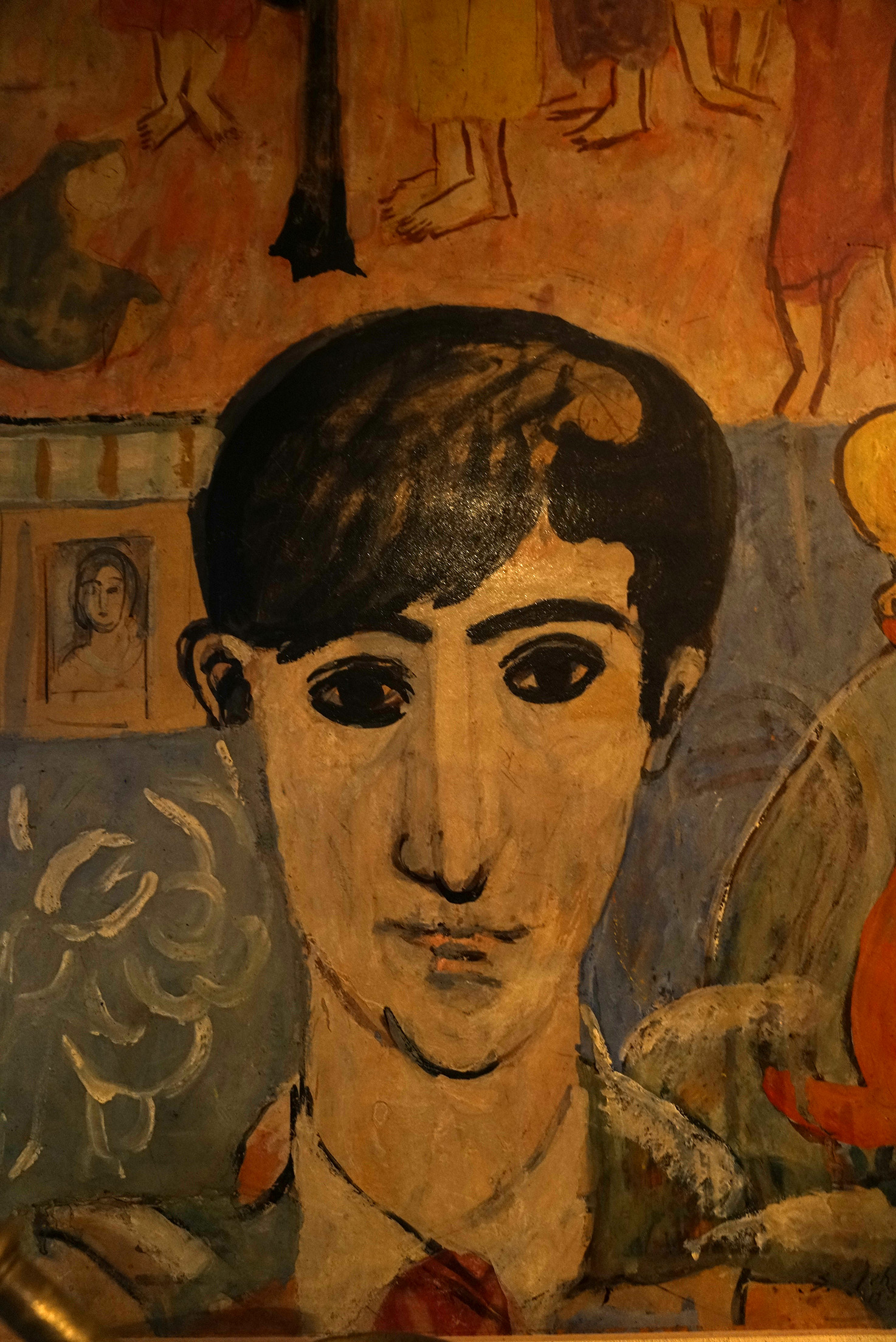 Self-portrait.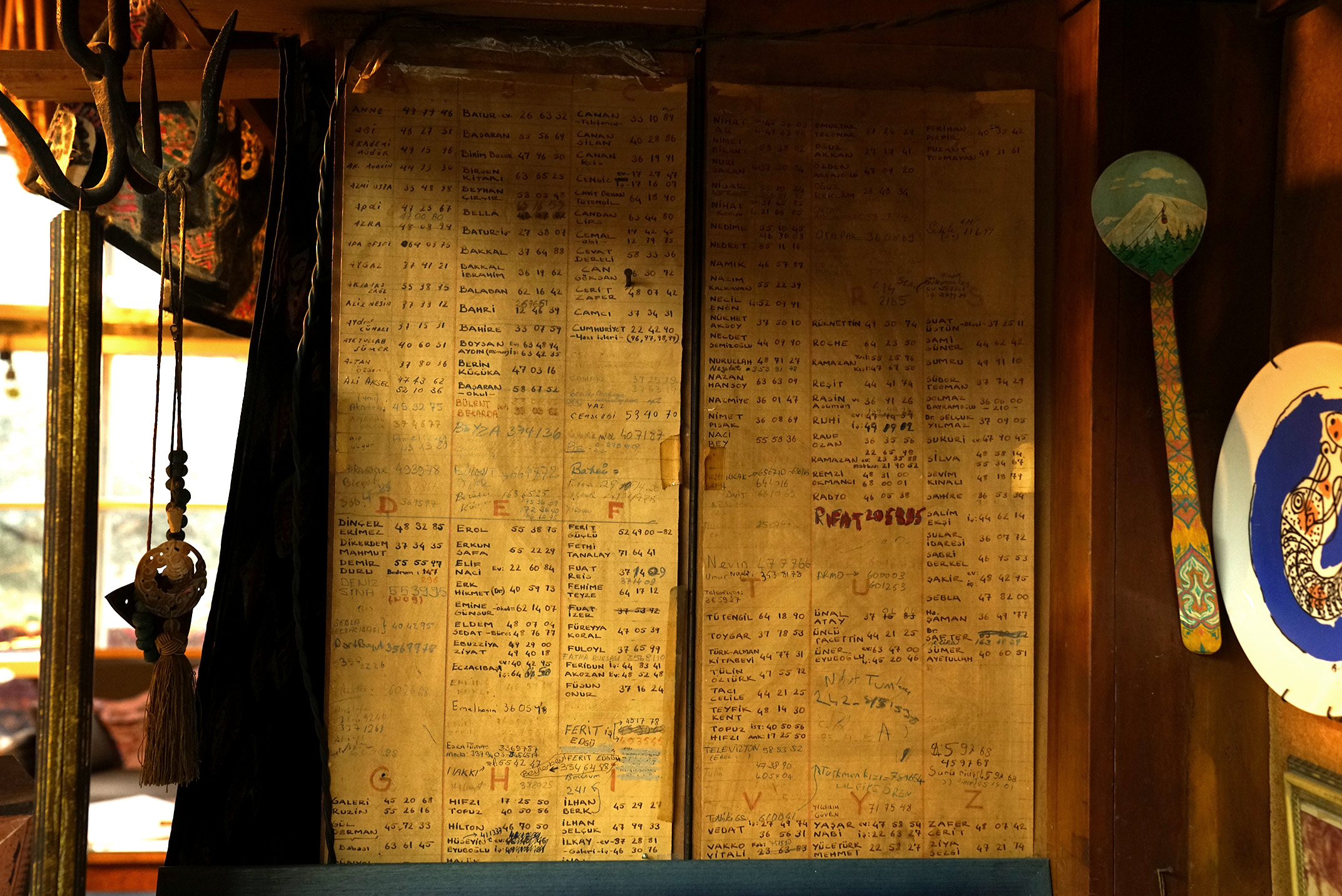 And lastly a fun snoop through Bedri Rahmi's phone book. Everyone is there – from Nejat Eczacıbaşı to Vitali Hakko to Ferit Edgü, Vedat Günyol, Füreyya Koral, Aziz Nesin, Aydın Boysan...
For more information and sales - https://www.eyubogluonline.com/